We bought in April some tickets to go and see Thomas the train in Durango, Colorado. We planned this surprise for Mario. We love to make him happy with things like that, and it was a nice mini vacation for us. We got to Durango by Thursdays' afternoon. We walked around Downtown and we love the people over there. I am in love with that little town, my "hipster" family seems to fit perfectly in there. haha


We ate some fried alligator just because we wanted to try new things. We also had fried sweet potatoes with ribs. No pictures, we ate too fast.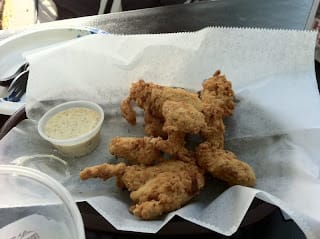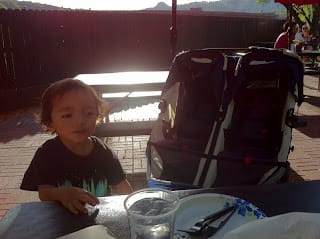 Day 2.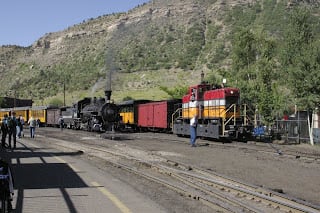 This is the Train's museum in Durango. We had a great time, all the activities for Thomas the train were in the backyard of the Museum.  We had the time of our life and Mario did too.  I recommend it, it was organized and everyone was so polite. My favorite part was the ride on the train (Jared got us the best seats), the free presents Mario got just because we bought the tickets, the activities, the petting zoo, there was a designated area to breast feed and change diapers. I also like that there was a stroller parking and so many other things.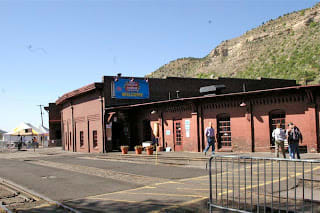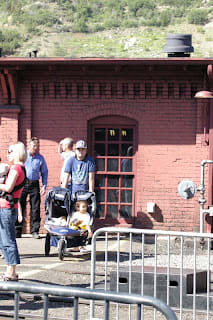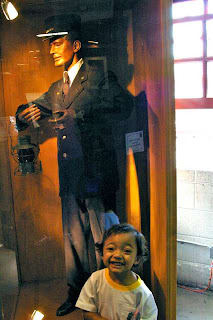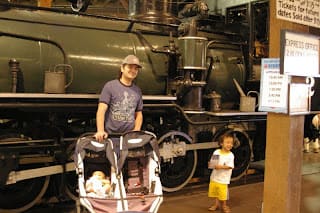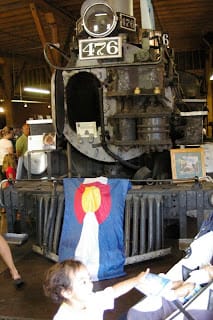 Mario looking at a model of the island of Sodor.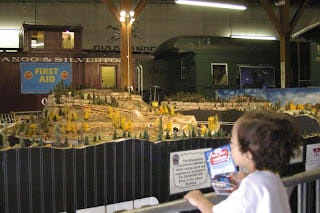 He got a giraffe.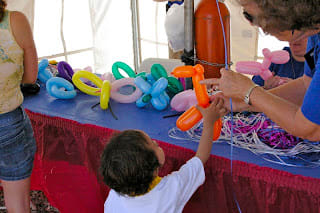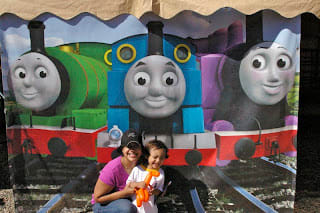 Fun time at the petting zoo and the bouncy house.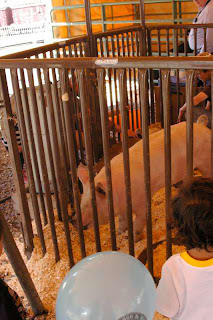 Here comes Thomas!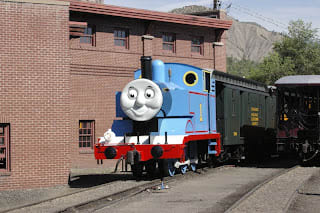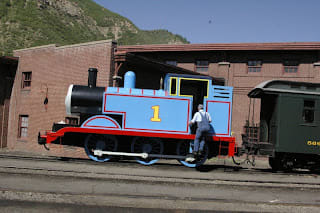 The little tables with trains were Mario favorite part besides riding Thomas.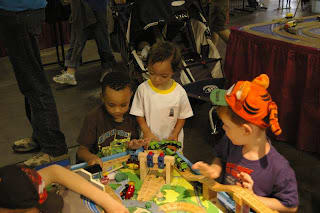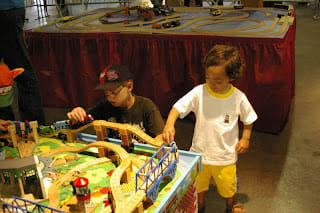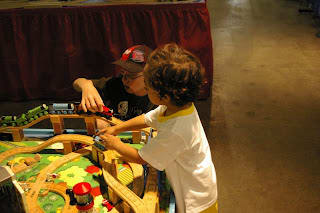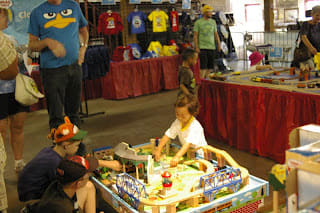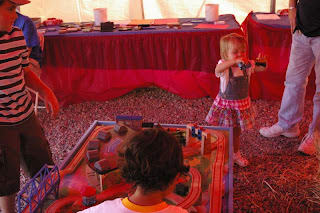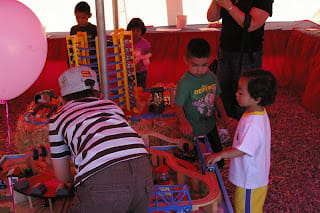 Mario got a arm sticker. He got Diesel 10.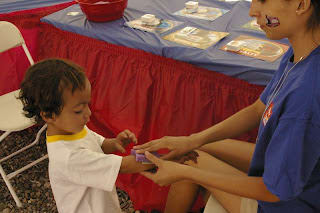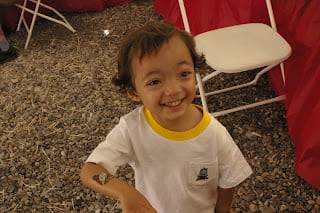 Ready to board.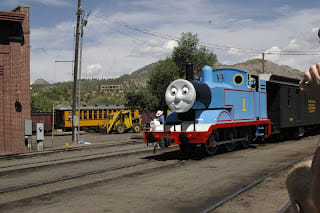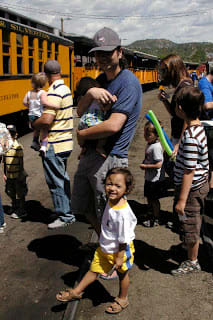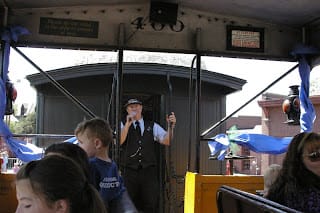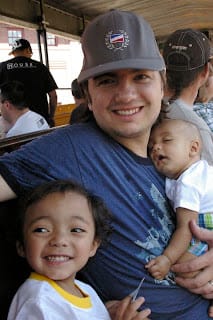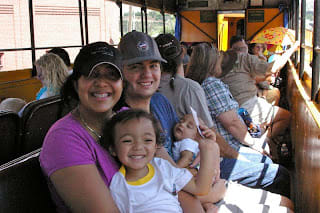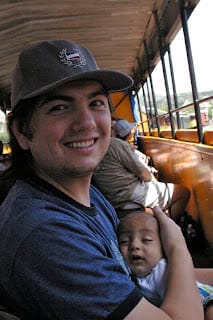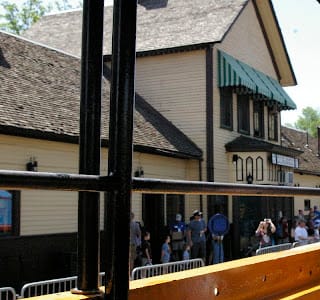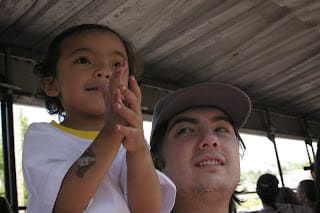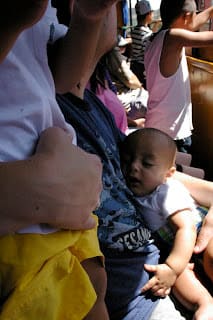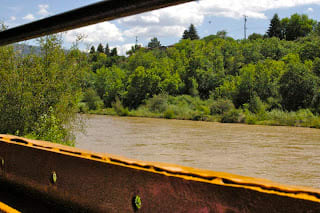 Mario got his Jr Engineer certificate from the train conductor. He was ecstatic.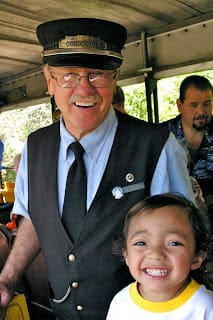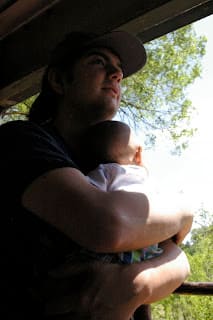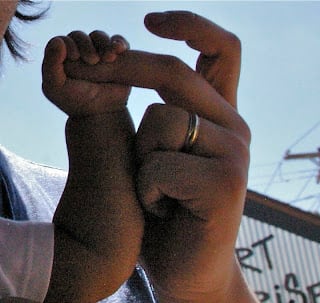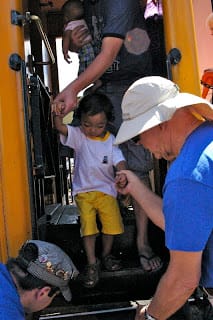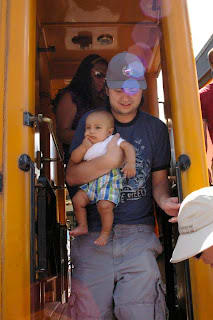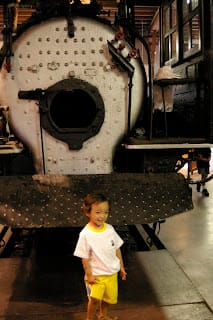 Milo is  a perfect child. He didn't cry, he was just happy the entire time.Milo kept himself awake for all the activities, we even tried to go swimming at 10 pm but after Jared jumped in the pool and suddenly became blue we changed our minds. we watched cable tv and just had a blast together.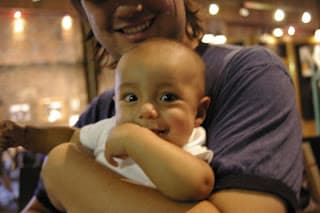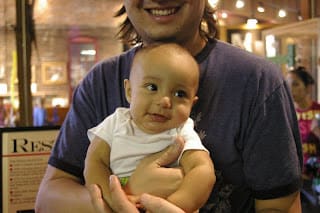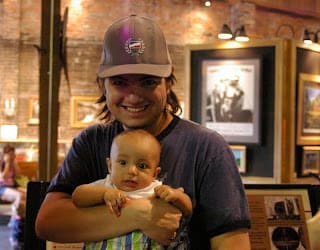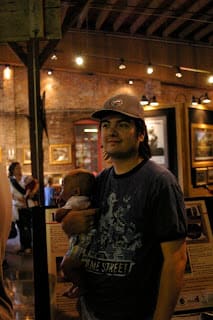 Mario was sooo excited to see Sir Topham Hatt (the fat controller).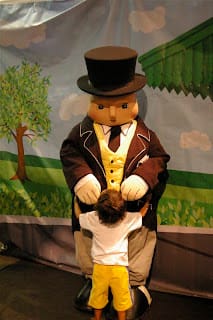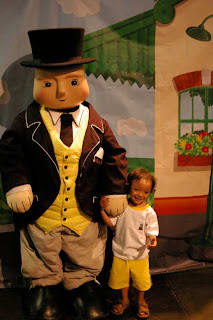 Gift shop. Guess what Jared is thinking?"this is not going to be cheap"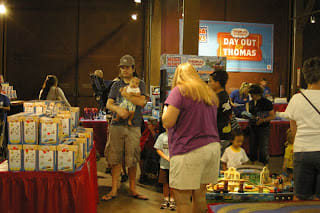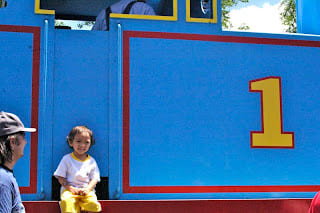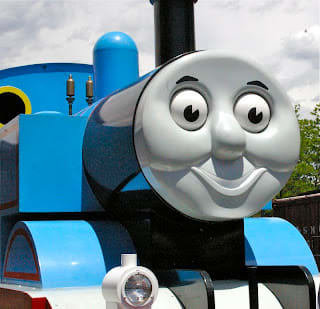 Mario had a great time with Thomas and he got a toy in that blue bag.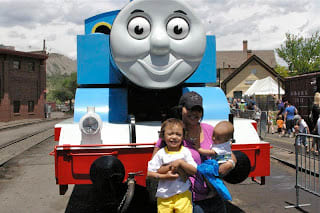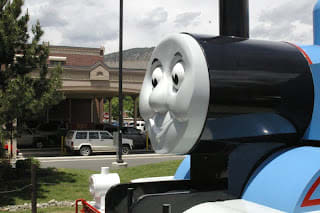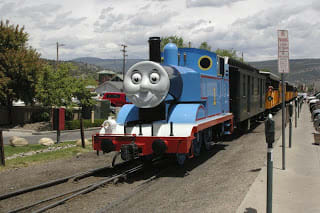 <!-- google_ad_client = "pub-5054974494779630"; /* 234x60, created 6/2/08 */ google_ad_slot = "3323129419"; google_ad_width = 234; google_ad_height = 60; //-->