Mario and I were super excited about coloring the Easter eggs. This is our first time coloring the easter eggs. I got the idea to make Angry Birds Easter eggs from my friend Carolina Willies's blog. Mario loves  Angry Birds. He asked me to make him an Angry Bird cake, which it is not a bad idea.
Look how excited he is.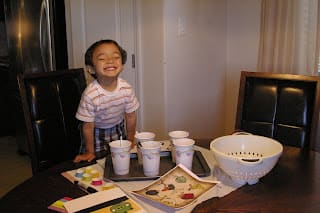 A lot of preparation work. We don't want any accidents.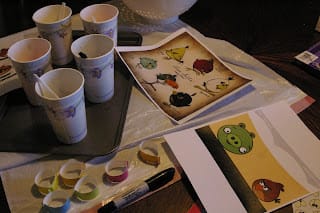 Getting inspired.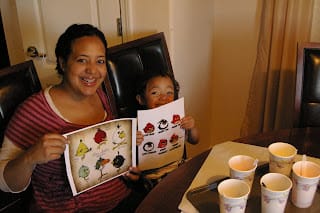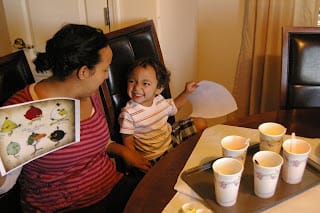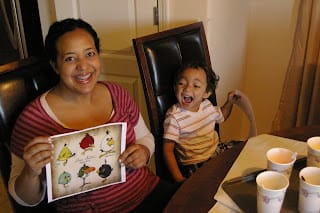 Getting ready to draw.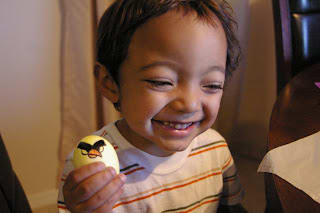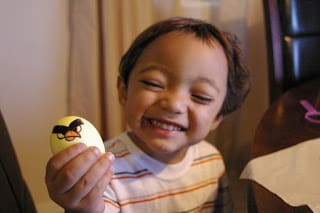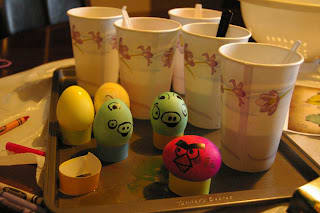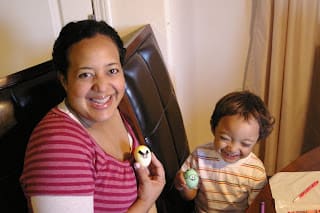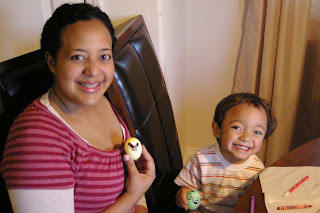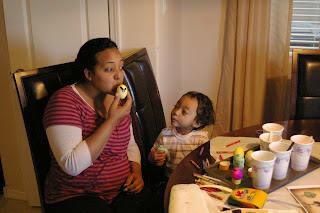 The cutest boys on the block.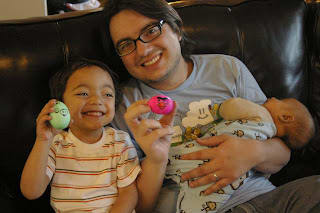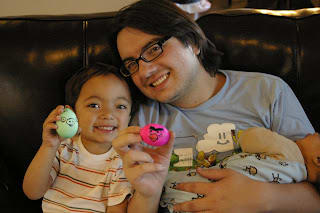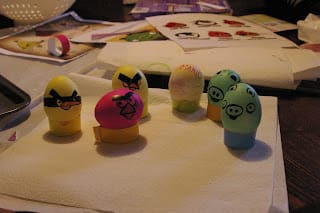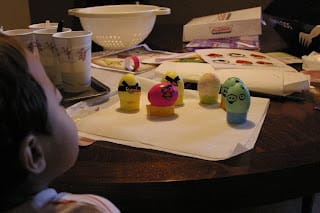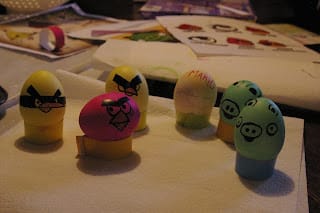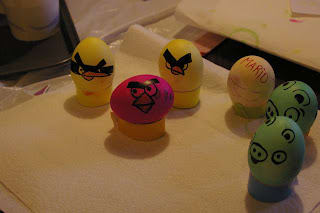 Tomorrow we have our ward Easter party. More pictures to come...