For the 4th of July we went to the Peery's annual 4th of July party. Their backyard is huge like a park. The perks of being a billionaire, geesh.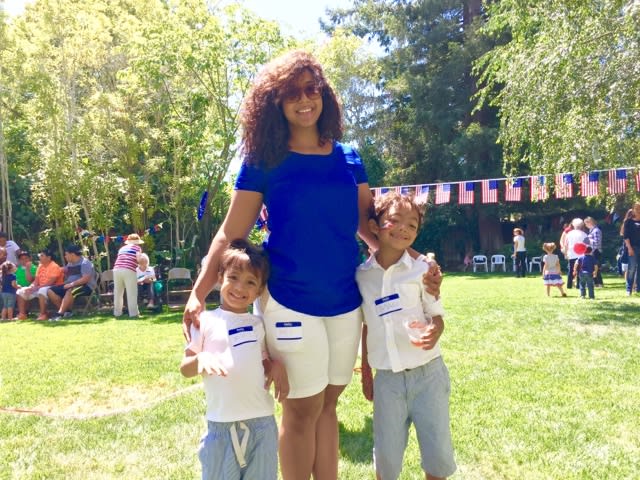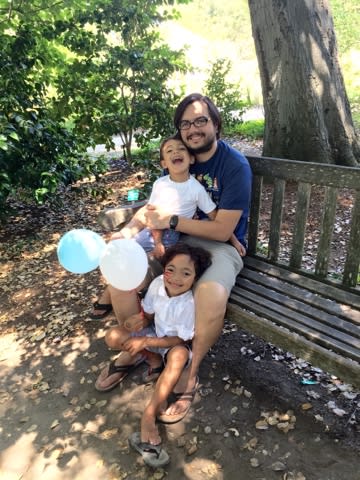 The boys got their faces painted.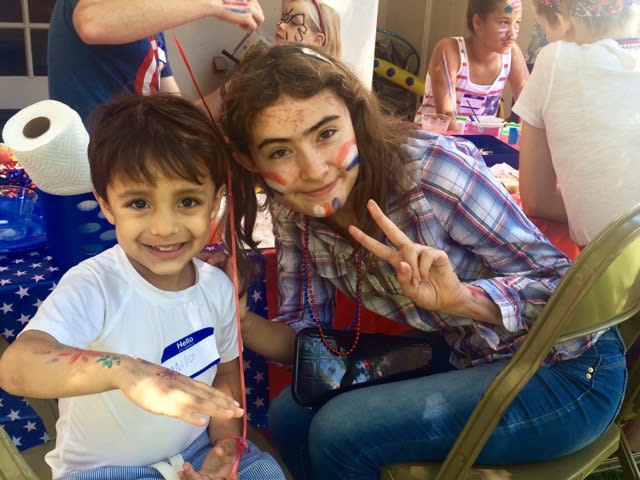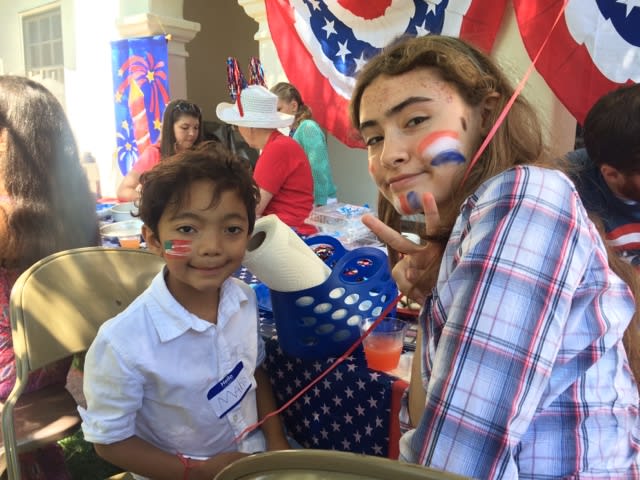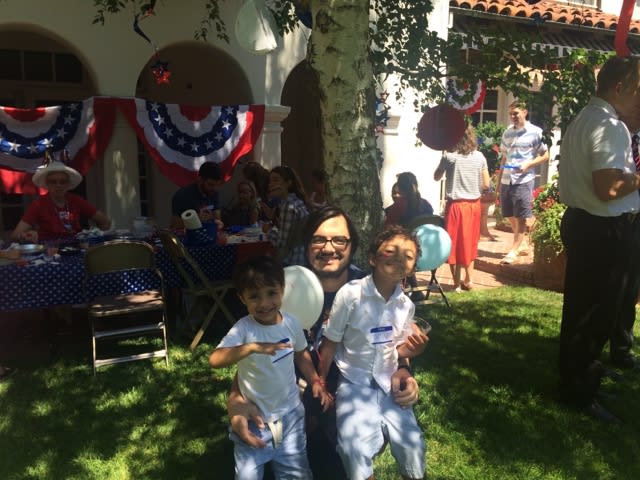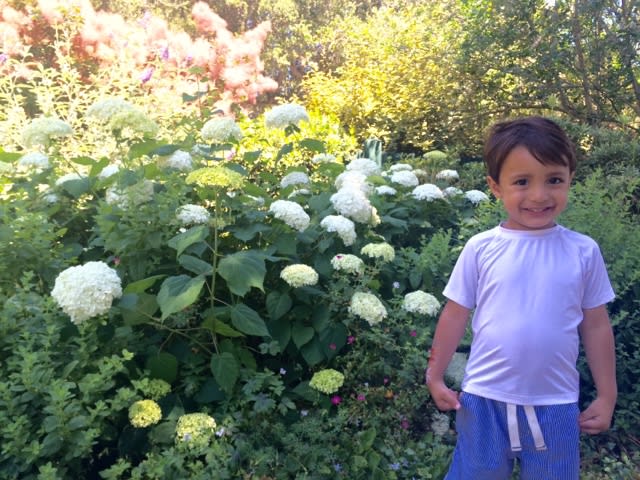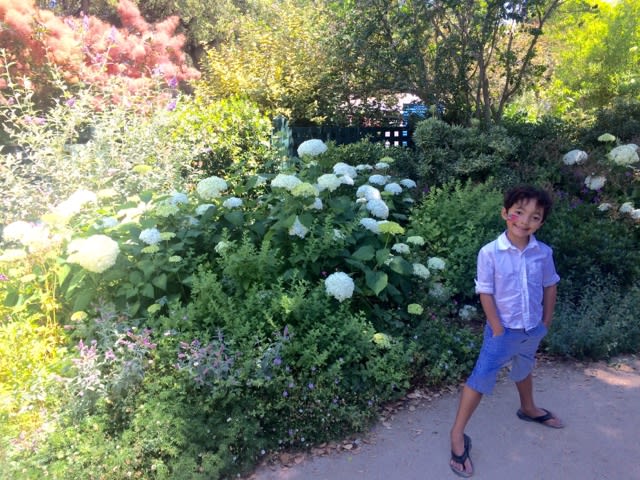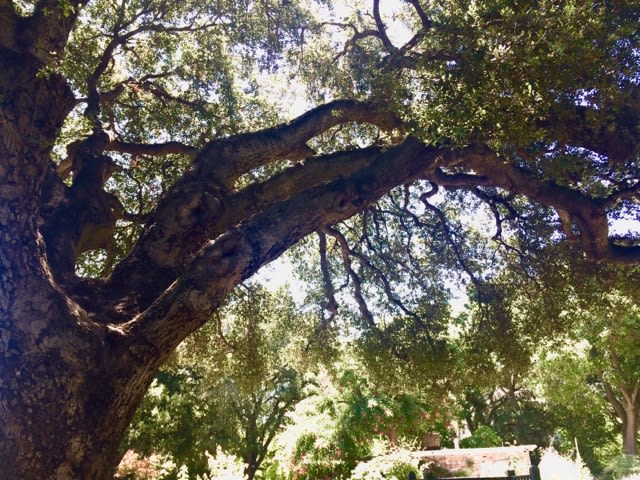 After the party we went to a beautiful garden. Took some adorable photos.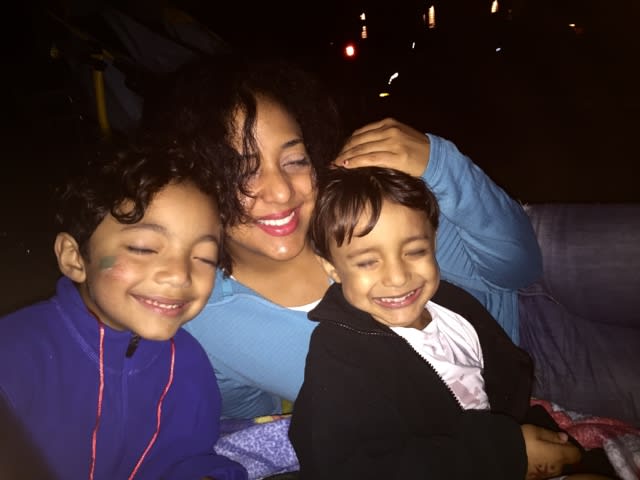 Jared tried to take some photos right before the fireworks show. It was to bright. I believe we are still adorable.
Happy 4th of July everyone!