I keep blogging because this I pretty much our family journal.

Mario is part of the walking club at his school. So far Mario has walked around 10 miles in recess. He got a necklace for his achievement. Mario doesn't say much about what is going on in his school but everyday I meet new people who keep talking wonders about him.  Mario is also writing short stories for me. He has a great imagination. I promised him that after he gets all the stories together, we are going to make a book.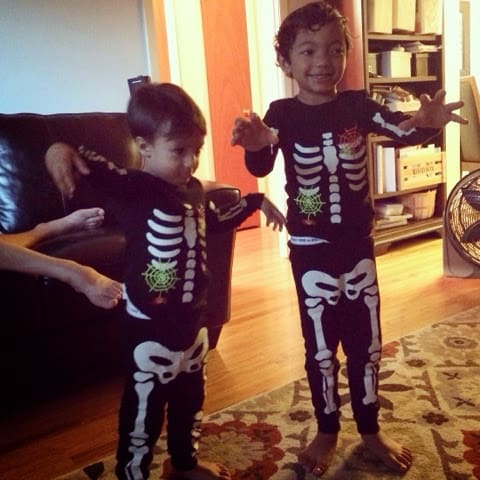 This morning at 6am. I woke up and this is how I found them. I wonder since what time they have been up.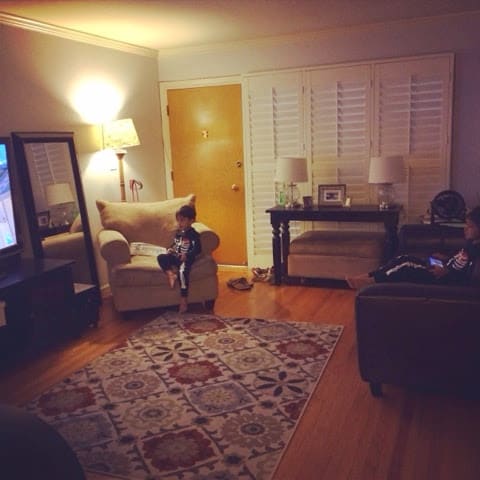 Chores and pizza. They work hard. I am trying to teach them to do chores everyday. Mario and Milo are growing really fast and by doing chores, it will help them to be more responsibles and learn about hard work.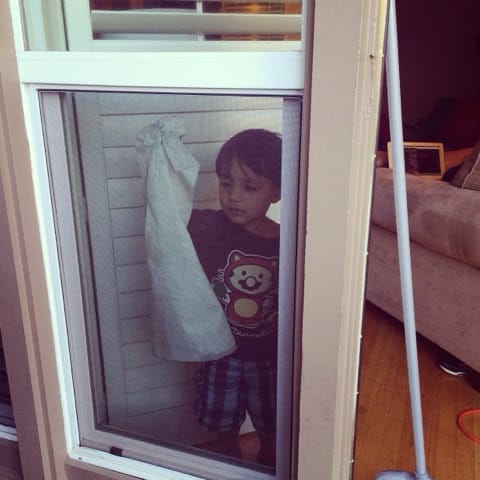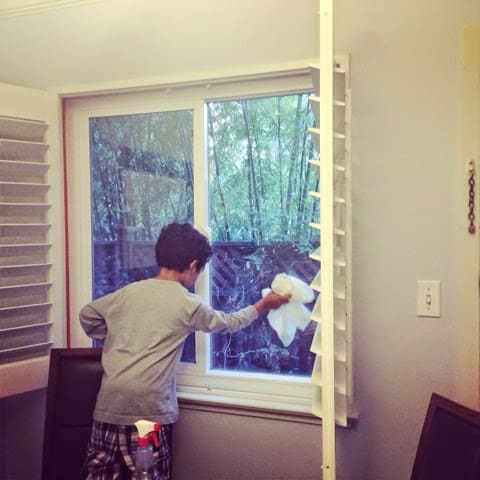 This is the perfect prize for their hard work. Pizza and soda.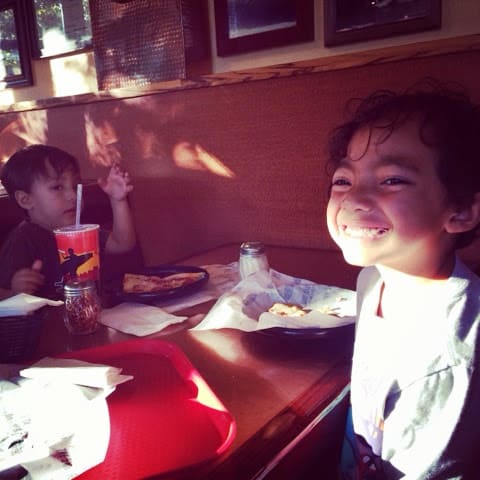 This is my three dollar passion fruit. Ridiculous.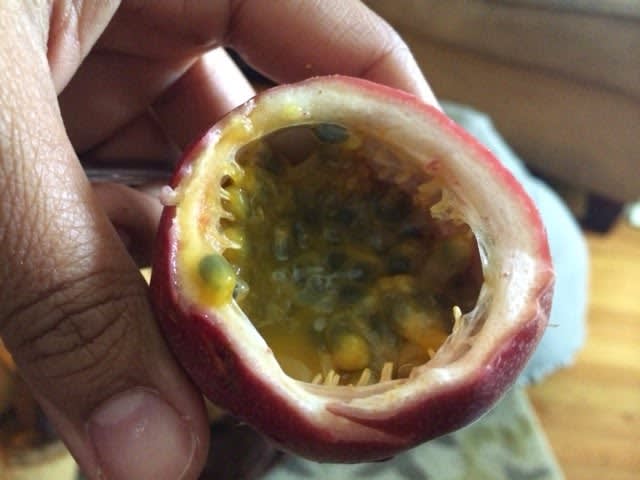 Milo loves to watch tv and tell me about all the wonderful things he wants. He has a huge list of toys thanks to Disney Channel brainwashing him.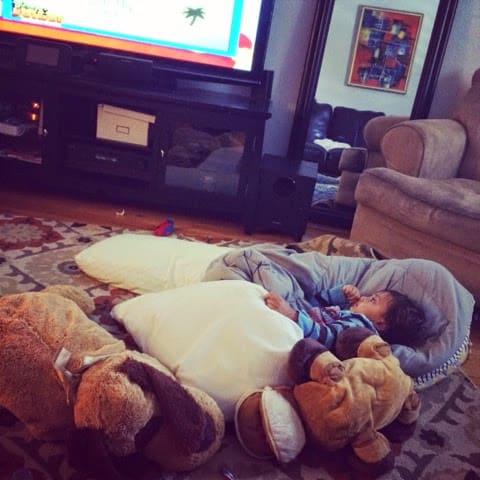 The boys are still going to swimming classes. I hope this time they would swim by themselves. It is frustrating for me. I feel that learning how to swim is important. My parents dont know how to swim and they passed they non sense fear of swimming to me. it took me until I was 15 years old to learn how to swim and it was because of luck and because the tennis classes I was looking forward were too expensive for my parents financial situation.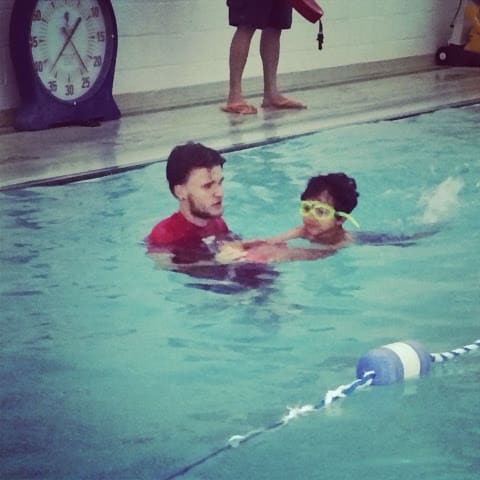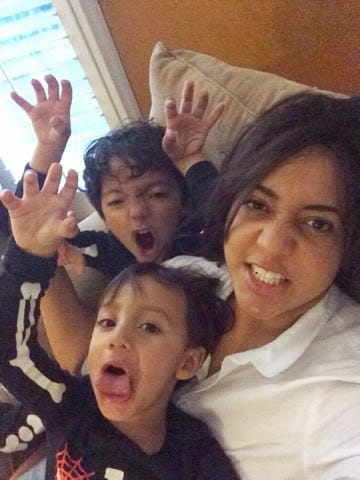 A friend from church gave me this wonderful idea of giving the boys tickets everytime they accomplish a task. At the end of the week they boys can exchanged the tickets for money, or they can buy extra time to stay pass their bed time, to use their ipad for non educational games, or watch tv. My friend Lilly is a tiger mom. Her daughters are so independent, they make their own dinner, help with big chores at home. They are 8 and 9 years old. The girls speak chinese, they are runners, they are extremely smart (both are in my primary class.)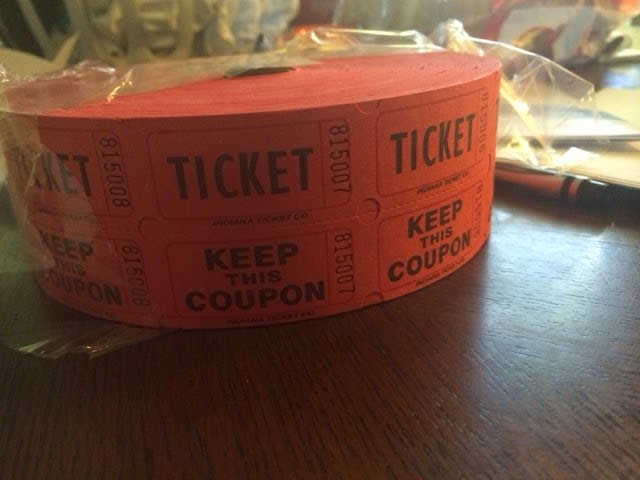 Mario and Milo are begging to do chores without complaining. It is exhausting because I am pretty much teaching them plus they both have homework time and reading time.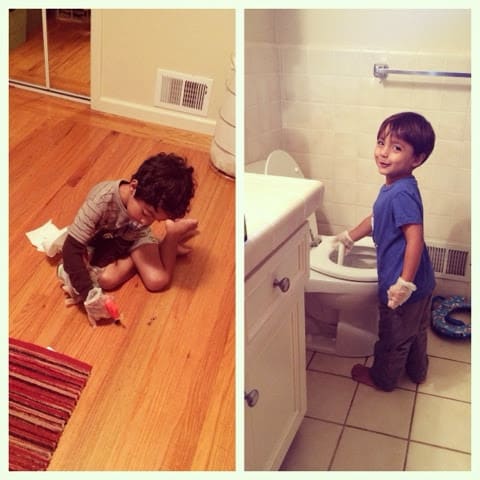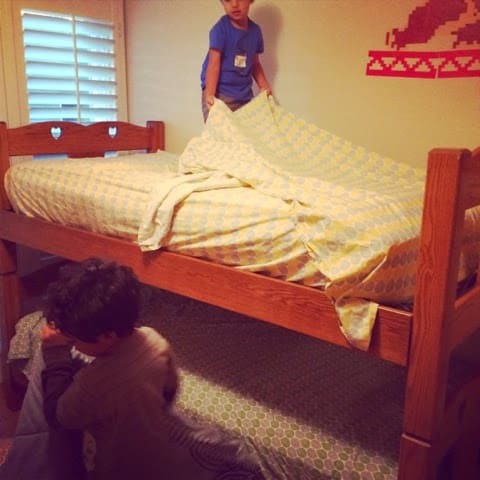 He is so proud of his ticket. He cleaned the toilet so well, of course they wear gloves to clean everything.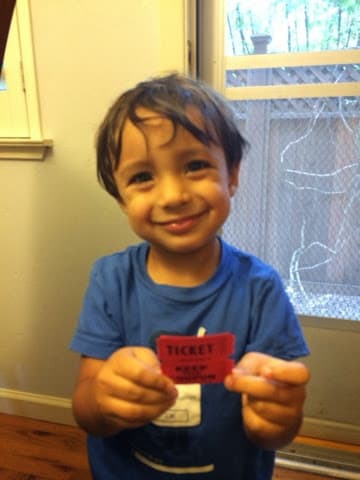 Mario made this drawing of me. He even capture my Graves' eye. I am so proud of him.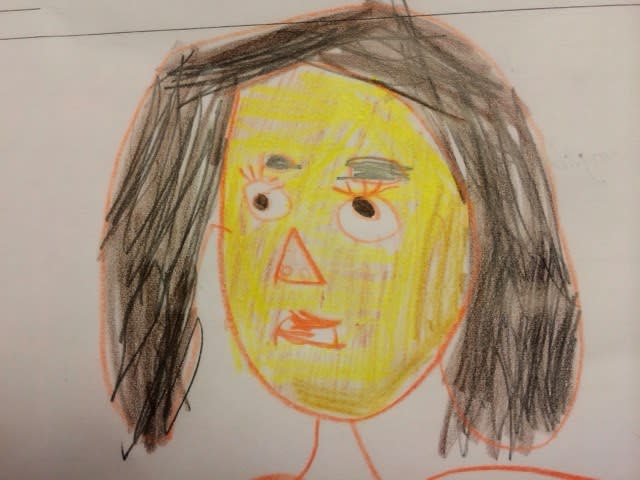 These last few weeks I have been fighting body aches. I guess I am getting old. Last week I hurt my back and the week before it was my neck. Well, today I took another body pump class.  I am sore again. I can't even moved. After my class, I went to get Milo and he was doing puzzles. Meanwhile I was waiting for him to finish, one of the ladies that works there asked me about my life in Puerto Rico. Apparently Milo keeps telling everyone that we moved from Puerto Rico and that how much he loves Puerto Rico.  He really loved that vacation. Milo tells people too that he is from the Dominican Republic sometimes. I need to take him to the Dominican Republic.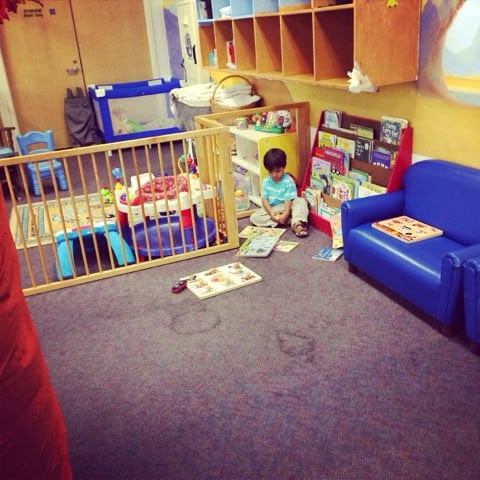 After school, me and the boys went for a jog.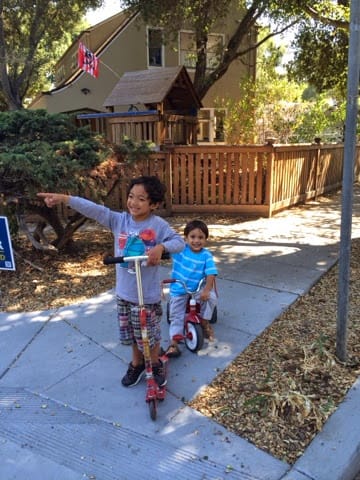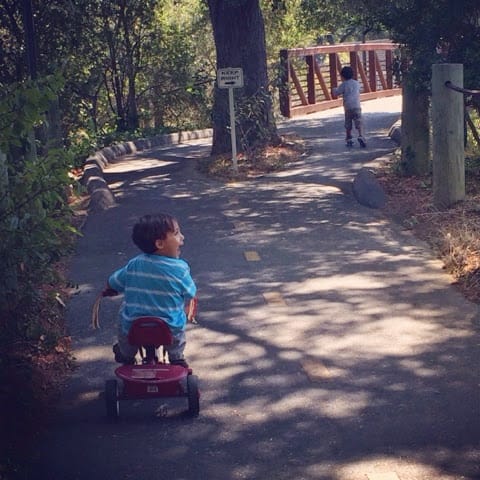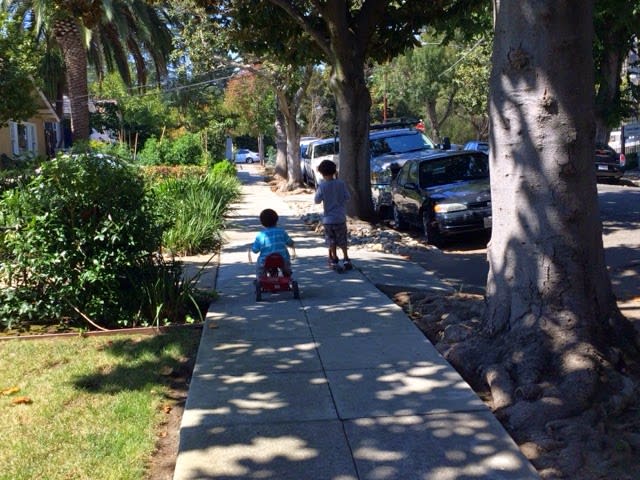 We did homework. Mario wrote his own schedule for the week.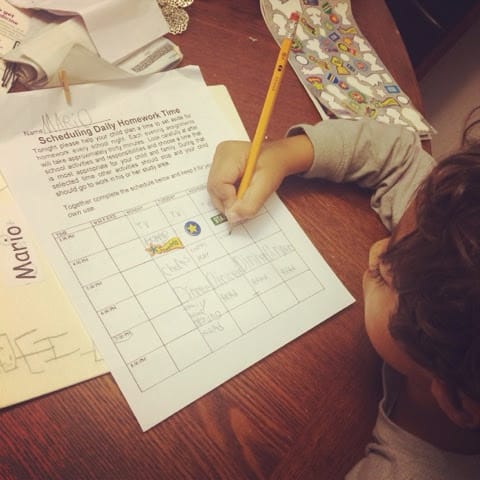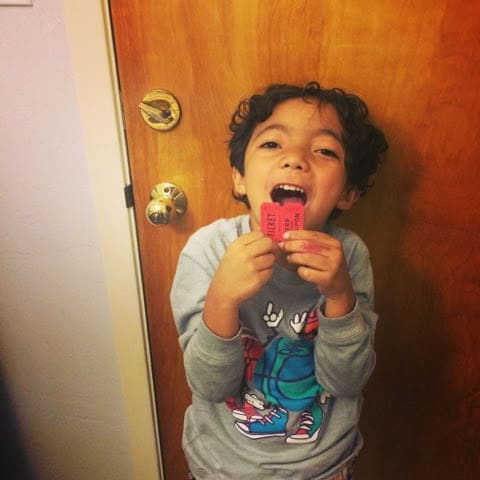 After they finished their homework I took the boys for a swim. Jared joined us there to swim for a hour and later we did 45 minutes of Aqua Zumba. Still going strong.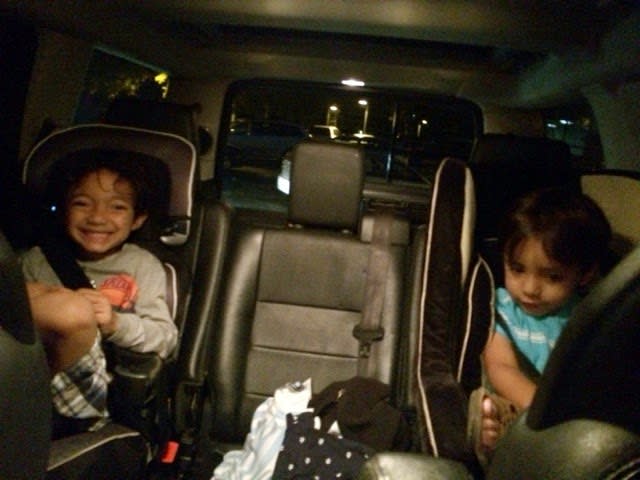 When we arrived home, a book I got as a surprise for Mario about drawing was waiting at the door. He didn't seen tocare very much. I am tired. I took a body pump class, went running meanwhile the boys were riding their bikes, took the boys swimming and later an aqua Zumba class. I don't think I will be able to get up from bed tomorrow. Good night.