We had a nice time at Celestine and Mike's house on Christmas eve and went caroling.
For Christmas day, we had no food at home and Walmart was closed, so we went to eat yummy chinese food. It was great, we had the restaurant just for us. That is going to be our family Christmas tradition.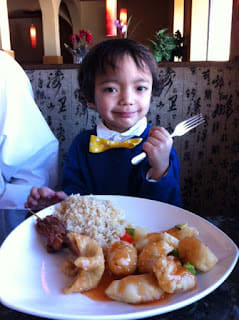 This was Milo outfit for church. He looked adorable wearing his little suit.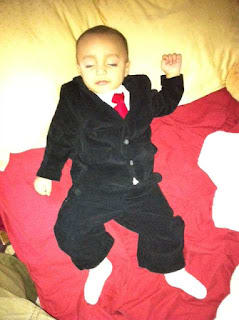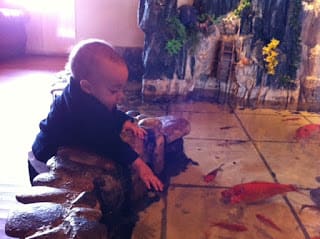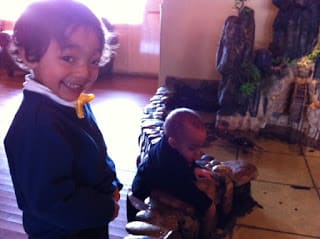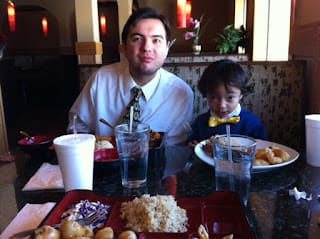 Christmas Eve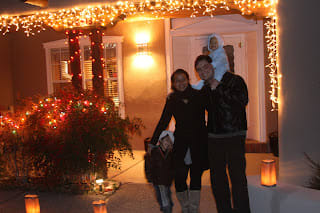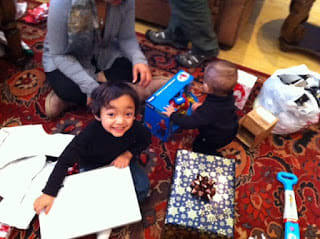 Part of our talent was to sing Jesus en Pesebre. Jared played the guitar, he was great. I love when we do thing like this for Christmas and Thanksgiving because it makes the holidays more special. Since Jared and I got marry we look forward to participate in the family talent show. We have  fun making great memories.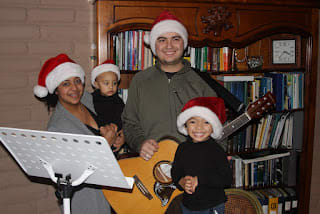 Santa Claus is coming to town by Mario
Christmas's morning.  It was 7:45 and Mario and Milo were still asleep. They woke up twenty minutes later.
Milo getting his first talking bacon.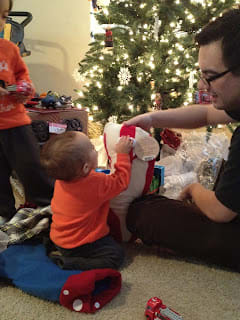 Our Favorite presents.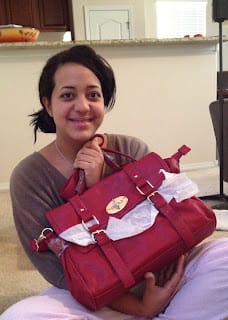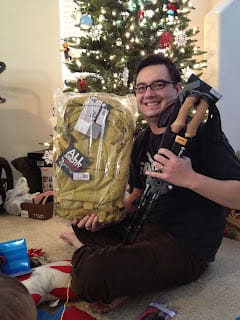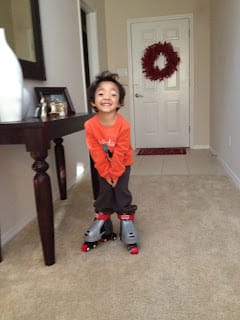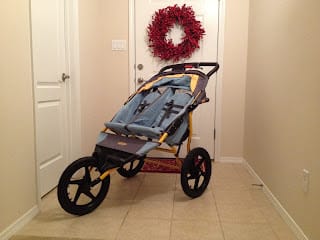 We also went for dinner at the Chocolate Maven. The food was great.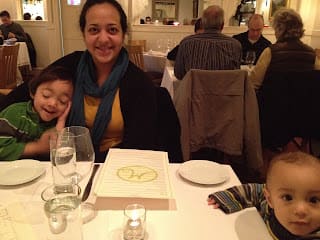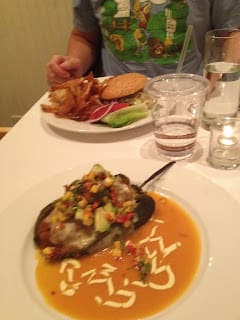 <!-- google_ad_client = "pub-5054974494779630"; /* 234x60, created 6/2/08 */ google_ad_slot = "3323129419"; google_ad_width = 234; google_ad_height = 60; //-->