Time goes by extremely fast. I can't believe that baby Mario is already five months old, and he weighs 12 pounds. He is so cute. This is Mario on his little horse. Mario loves his rattle shoes that Andrea R. got for him.
Mario is almost talking, he grabs stuff, he recognizes us and when Jared plays the guitar he loves to sing along.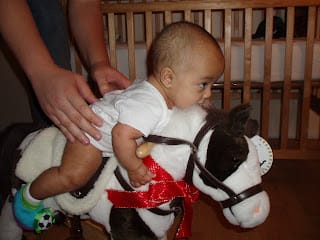 I love to be naked.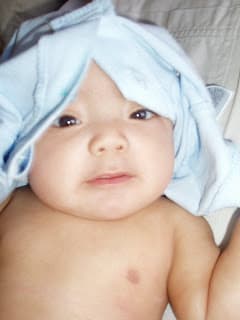 Mami bought me this new outfit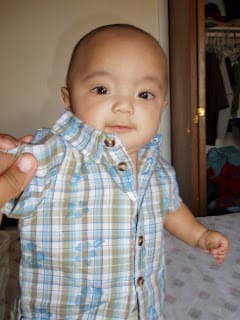 Don't you wish your baby was hot like me?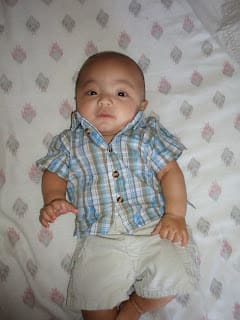 Mami, I think I poo'd my pants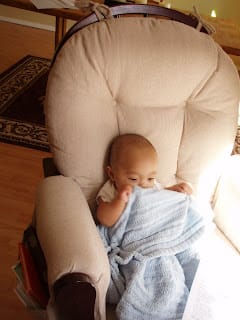 Now I'm a clean and happy baby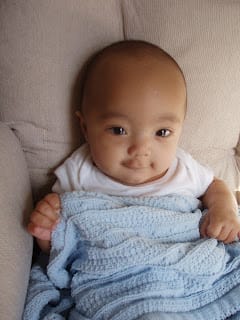 I love my outfit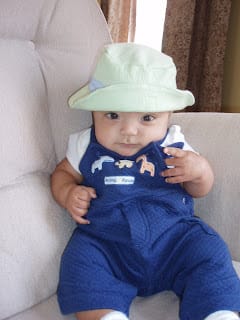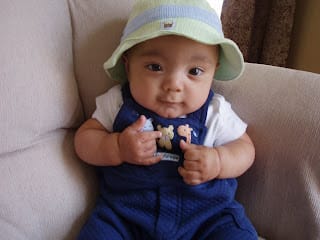 My daddy making a funny face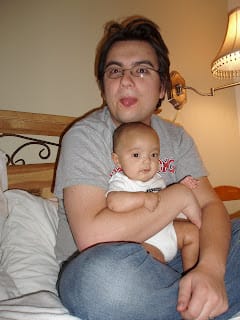 Naked again...I know,a rare moment, my smiling...weird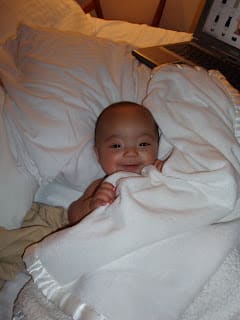 Mami, papi y yo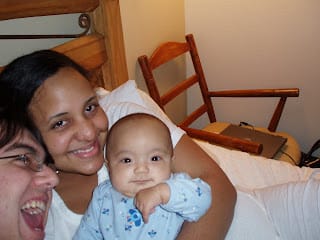 Papi can you come and pick me up? I miss you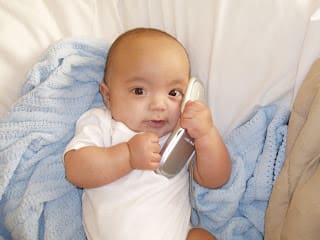 <!-- google_ad_client = "pub-5054974494779630"; /* 234x60, created 6/2/08 */ google_ad_slot = "3323129419"; google_ad_width = 234; google_ad_height = 60; //-->