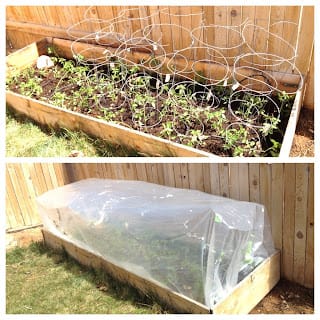 This weather has been so unpredictable, one day it's warm, the next day it gets winter cold. I planted my tomatoes and my peppers early and then, it got cold again.  I googled some DIY green houses and this is what I made with a bunch of random materials from my garage. Fancy eh?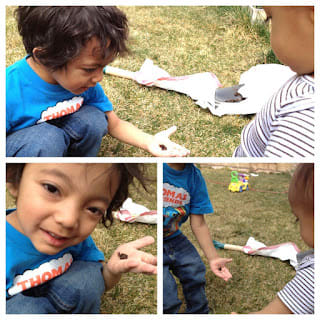 The best part of Spring is how easy the boys entertain themselves. They go out and play with dirt, mud, and any crawling thing that they can find. Mario is holding a worm and Milo is fascinated by it.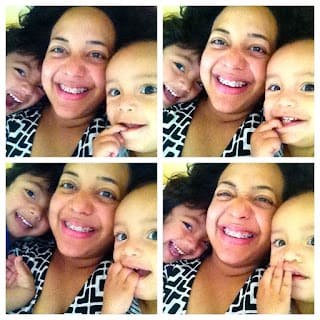 We were just being silly together. I love my boys so much.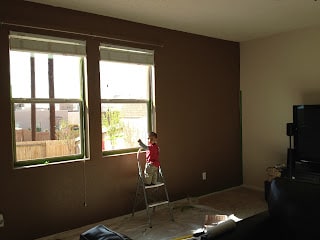 Milo learned how to climb ladders (scary). I found him up there in the ladder laughing and pointing outside.
Well, I also painted my living room wall a lighter color. Well, the missionaries did, exactly 4 elders painted the wall as a service project for our family, it took them just 1 hour and 12 minutes.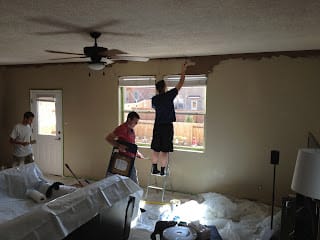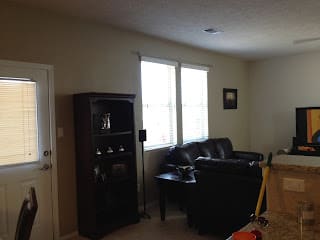 Saturday 14, 2012
Hobbs grandparents invited us for a barbecue lunch. Mario and Milo were having a blast playing with all the toys and with their cousins.  It was really windy outside but they didn't see to mind very much.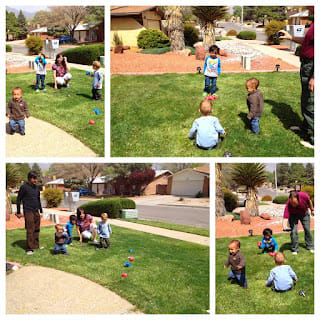 Watch this video. I think it is hilarious. Cruel but funny.
Jared is a gourmet or a foodie, whatever you want to call him. He took us to eat gourmet donuts made with locally sourced, organic products. We had Pistacho cake with white chocolate maple ganache, maple bacon with dark chocolate glaze and chile brown sugar, Dulce de Leche with sea salt... I guess we are really taking seriously the saying "we are what we eat."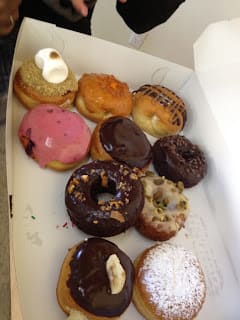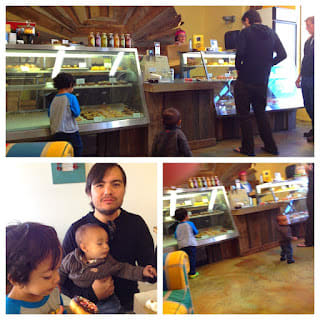 Hipster boys.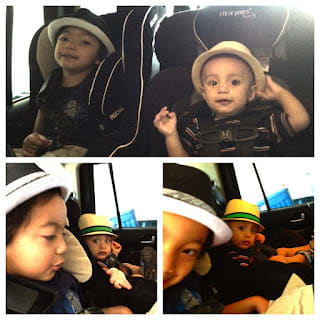 Milo and Mario help me around the house.  They get fun chores like washing the walls, watering the plants, digging holes in the backyard, pulling the weeds from our backyard. Yes, I am a very proud mama. They have so much energy but I am so blessed to have them in my life, they are obedient and so far they play together well. What else can I ask for? I really need to plan a nice vacation or something for them, they deserve it.