The boys are so good. Mario is helping me with my fitness goals by going out running with me.  Milo joined us but had to stop because his 'belly hurts."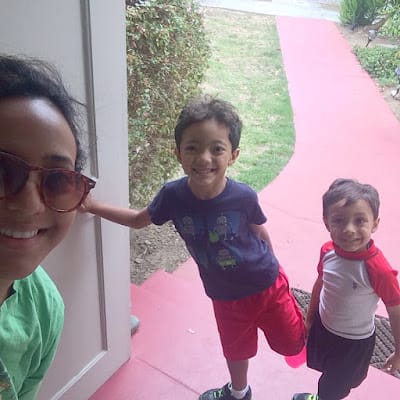 For labor day we went to see Mission Impossible at the movie theaters closest to our house. The seats are reclining seats. Yummy popcorn and water.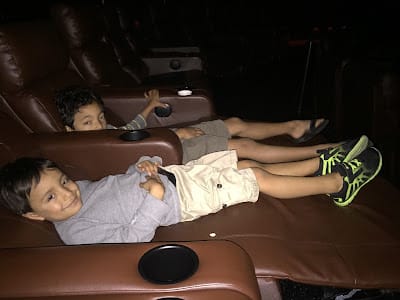 Later we went to the dollar store to buy junk we don't need.

Mexican food with a tasty margarita for me.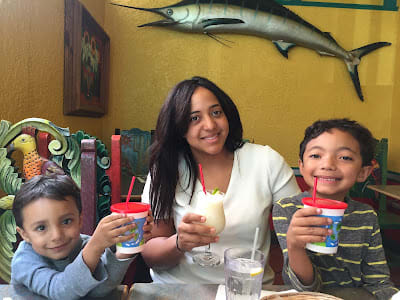 Art at school.
I am volunteering at Mario's school at recess for noon art. All the children come and work on art projects after they eat their lunch. Mario loves to do art, sometimes he does yoga or his favorite the running club.Milo can't wait to be in school.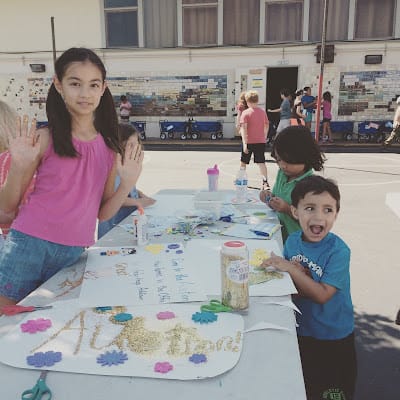 A new friend I made, Rikki.  She is gorgeous.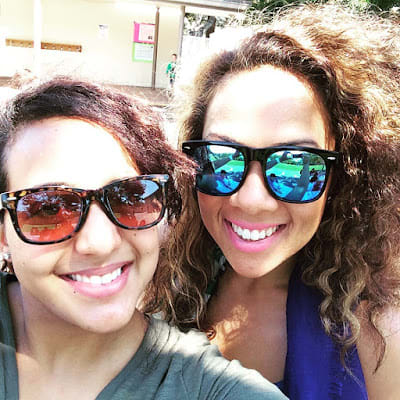 I like this photo because Mario is helping me to chop onions wearing goggles. I mean, that is genius.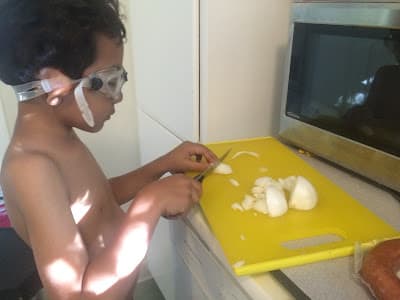 Tennis lessons for the boys. Mario is loving his lessons but Milo doesn't like the classes so much because he is too young and they are challenging for him. I think he needs a little more time to work on his hand eye coordination.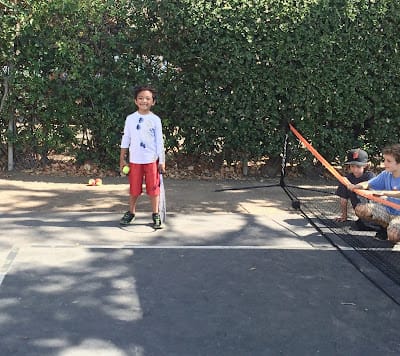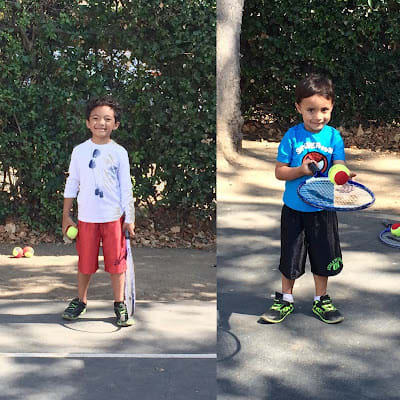 School best friends.Jason is Mario's best friend after Milo of course. He comes for playdates sometimes. Milo loves to be around Jason.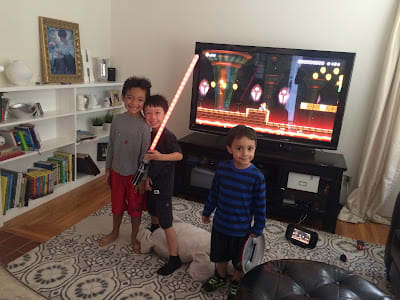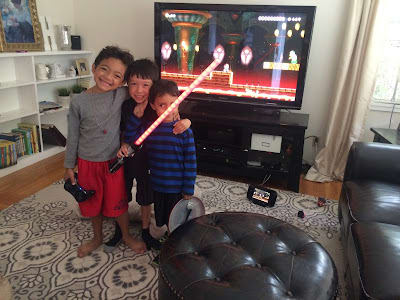 Milo dressed himself by the way.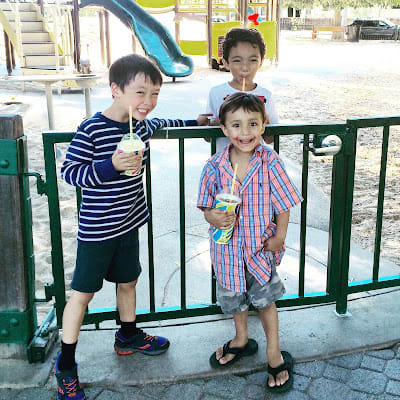 Icees after tennis lesson.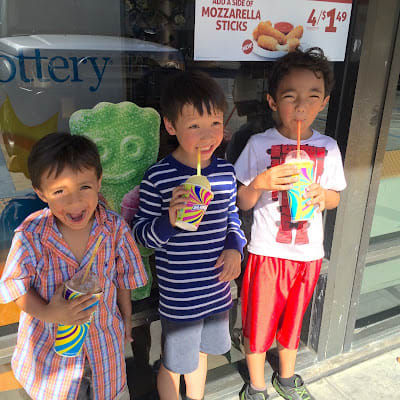 This is a photo of a perfect dish. This is thai food. Mango prawn salad with celery, onions and all those yummy ingredients. All those flavors in my mouth were exquisite. I am honestly in love with this salad.The restaurant is three blocks away from my house. I think it's a blessing to have so many restaurants close by. Of course my body doesn't agree with my new "life style."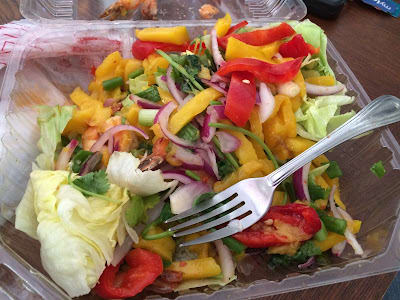 Soccer for Milo. Milo is playing soccer too. He loves to be active and is making new friends. After he was done with his first game he told me that soccer is the best sport in the world. I am the volunteer photographer for his team and I am also the snack coordinator. I was this close to becoming assistant coach too but I don't know enough about soccer.



His soccer team.I will take better photos with my camera next time.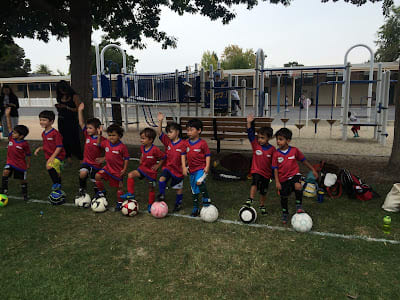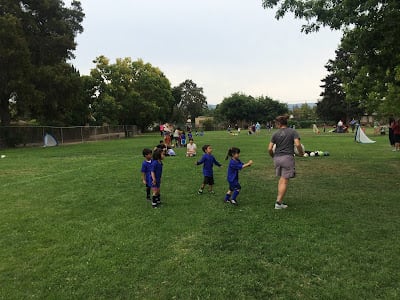 Of course social life is always busy. I went to a baby shower with some friends. I called myself the token ethnic friend.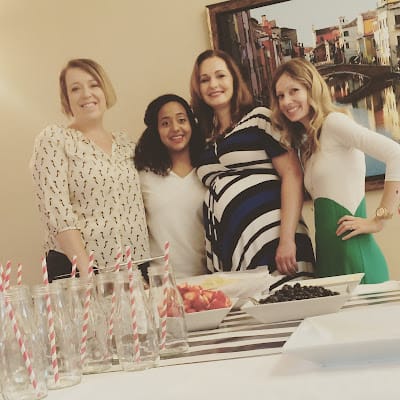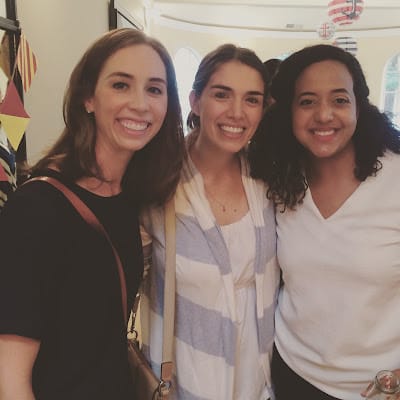 Spoiling our boys.
We surprised the boys with tablets! They couldn't believe it. Mario's homework from school is mainly online so we thought that instead of having to use a normal computer, he could have his own tablet.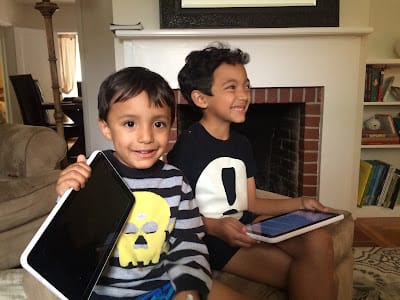 Milo has been doing many puzzles lately. Working on building neuron connections to improve his problem solving skills.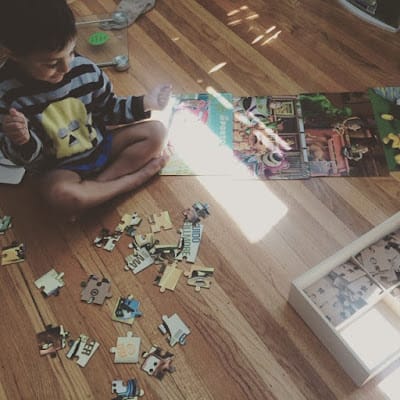 We love to sit on the porch. I am glad that summer is almost over because it is too hot for me sometimes, (says the woman who grew up in the caribbean).  Fall and Spring time are the best times.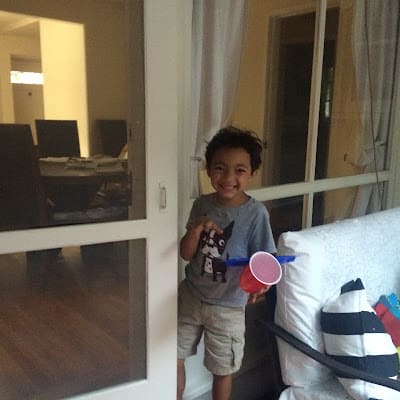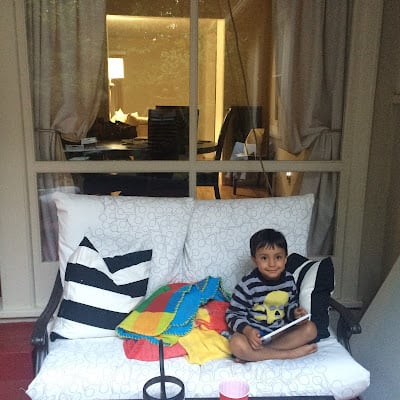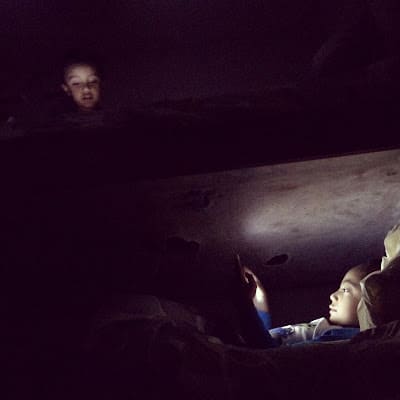 Super Mario lost his first tooth. I took him to the dentist to get the tooth out because his grown up tooth was already coming out and his baby tooth was not loose at all.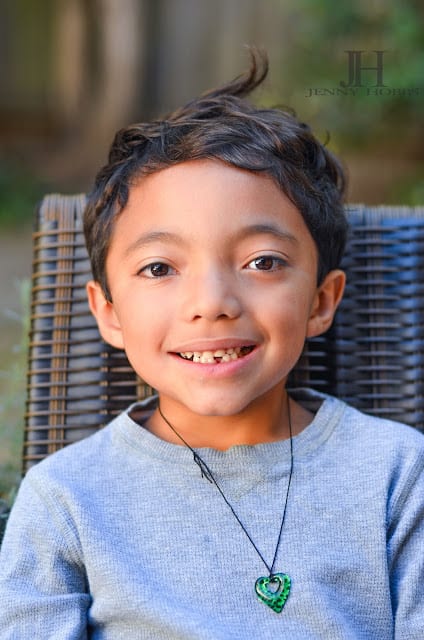 First Job.Mario also got his first job ever. He was paid $15 dollars for testing an educational video game.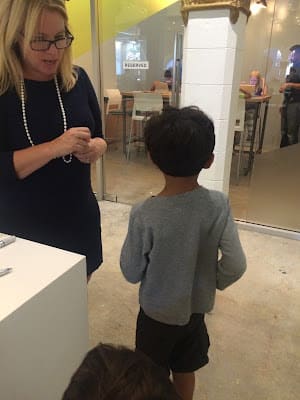 Milo was sad because he wanted to do it too. He was too young.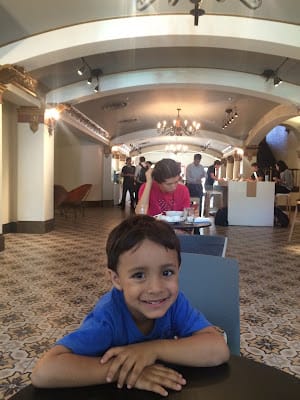 At night time Jared and I go for walks to help me with weight loss goals. It has been a total failure for me losing weight since we moved to CA. We go out for walks and end up every time at a restaurant or a cafe. Late night food is always the best tasting one but the worst for me. Jared keeps skinny and I keep getting rounder. We look like a 10.I think the only positive thing about gaining a lot of weight for me is that my skin has a healthy glow and my hair looks healthy too. Counting my blessing, right?This was at umami burger.