This weekend we saw conference with Celestine, Mike and Sam. We had a great time together and we learned a lot. My favorite talk was the one from elder Dieter F. Uchtdorf about the faith of our fathers or something like that. These are some pictures of Mario and Grandpa Hobbs.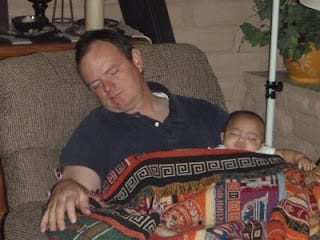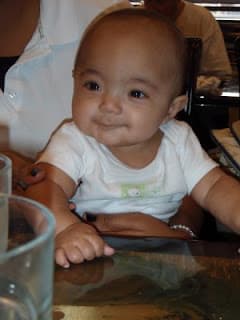 Also, this week I went to the doctor because of my new toenail (the doctor took off the old one when I was pregnant). Well, the toenail grew back and was too wide for my toe, so I had part of the toenail removed forever. I won't post pictures because I haven't seen my toe yet.
Jared and Mario were there with me. Mario was really happy and Jared had a face like something really gross was happening. The doctor extracted a piece of  my toenail and applied a chemical so that part of my toenail WILL NOT grow back  again.
<!-- google_ad_client = "pub-5054974494779630"; /* 234x60, created 6/2/08 */ google_ad_slot = "3323129419"; google_ad_width = 234; google_ad_height = 60; //-->