This week we have been really busy. On Friday we had our Stake Temple night and we stayed at Celestine's house that night. Cel and Mike babysat for us (on their anniversary). It was the first time that I let anyone take care of Mario, and I was almost getting ready to cry in the temple because I was missing my little man. Mario always cries with us, but when grandma and grandpa took care of Mario he didn't cry and he was a good boy.  We felt a little sad, because we couldn't understand why Mario is always crying with us in public but not with other people.

Well, we went to church this morning (by the way the crackers with cheese and ham were a good snack for the  workshop after church), Mario was a good boy but at the third hour Mario started to get fussy and we couldn't make him happy. A friend of ours, Rudy, took him and he stopped crying. I was mortified, Mario made us look like we were horrible parents. I was a little upset with him so I tried to have a serious conversation after church with Mario, but it was not possible, Mario always smiles at me and makes me forget that I'm upset with him.

Mario and Jared ready to go to church. I love Marios little shirt, isn't it cute?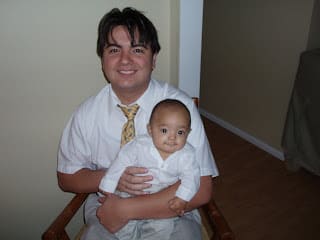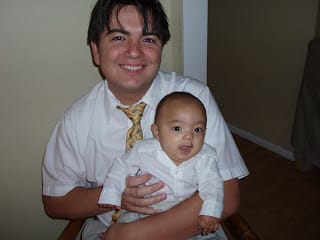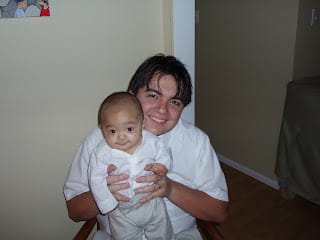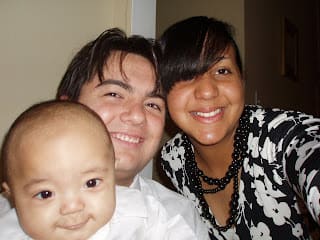 Papi and Mami smiling to the camera, Mario not so much.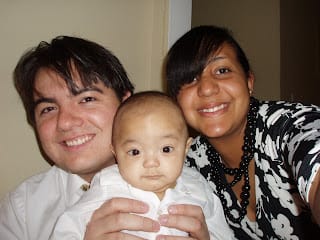 After church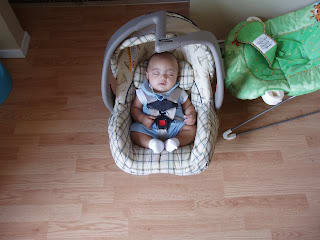 Finally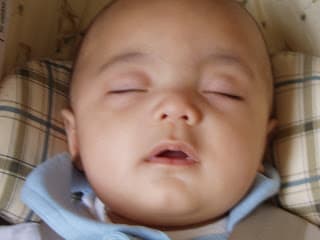 <!-- google_ad_client = "pub-5054974494779630"; /* 234x60, created 6/2/08 */ google_ad_slot = "3323129419"; google_ad_width = 234; google_ad_height = 60; //-->