I have been pretty busy these last days. I was doing laundry and Mario just wanted to be held, so I put him with the dry clothes and he was such a happy baby.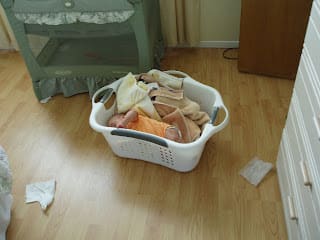 Mario took his first real bath in the bathtub because he doesn't fit in the sink anymore. Plus, a picture of Jared when he was a baby.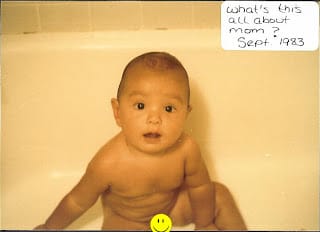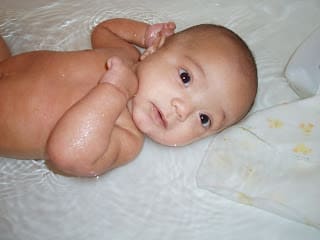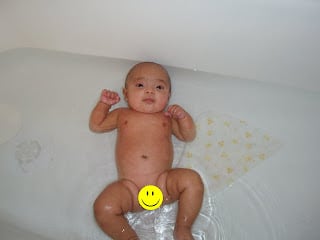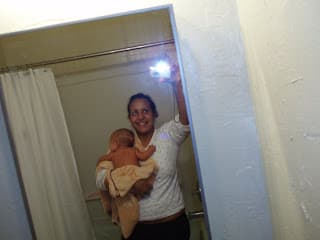 Mario and Mami after waking up at 11 in the morning.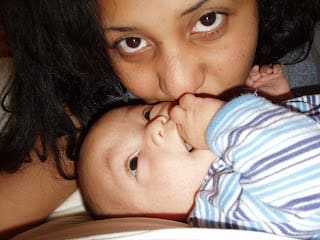 Mario told me a joke, it was so funny...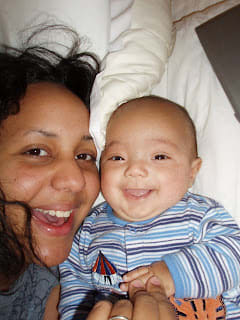 I know, I don't like to brush my hair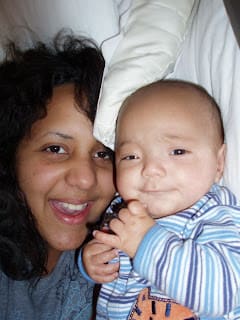 Mario and Papi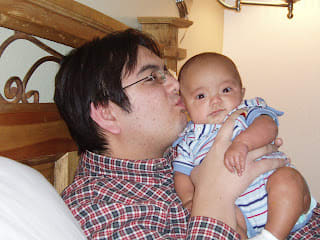 Look how cute Mario is; he is going to be so handsome when he gets some hair.
Mario is going to be a Papi Chulo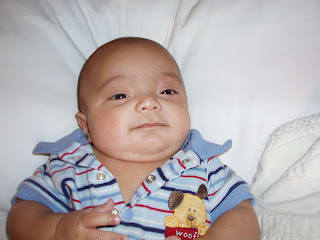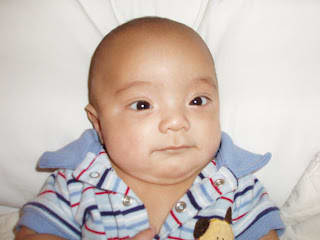 <!-- google_ad_client = "pub-5054974494779630"; /* 234x60, created 6/2/08 */ google_ad_slot = "3323129419"; google_ad_width = 234; google_ad_height = 60; //-->