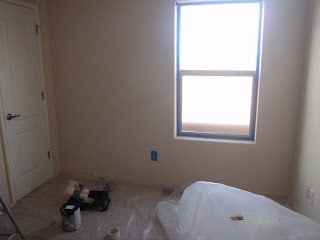 I went to Mario's first play date at my friend Emily's house, which is the most beautiful house I have ever seen. Well, I wasn't surprised that her child's room looks like a room from a magazine, she has three small children under the age of three and still had time to decorate.  I was so inspired by her son's room that I decided to paint Mario's room. The first mistake was that the color was flat and it made the room look smaller.  Mario's room is already small so I didn't like that.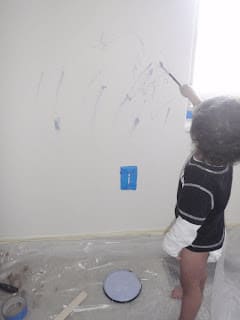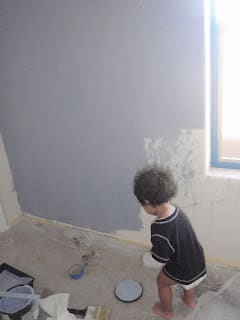 I painted and it looked okay at night but the next morning I could see all these splashes of dark paint and I didn't like it. I went back to Walmart (where I chased a lady down Cerrillos but that is another story) and got another paint color for free because the color came out  too dark..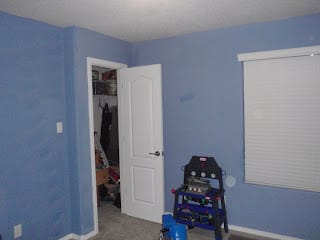 In the pictures the color doesn't look that bad but I disliked it a lot.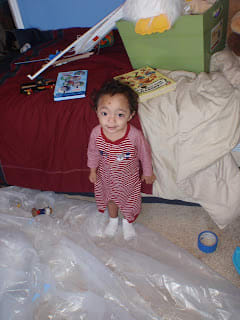 I painted the room back to a creme color. It looks like I didn't do anything to it. I got some cars, airplanes and train stickers and my boys put them on the wall. Mario is into those things.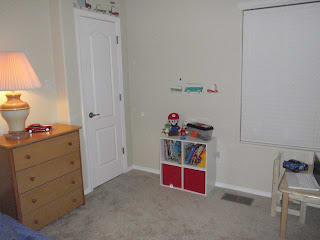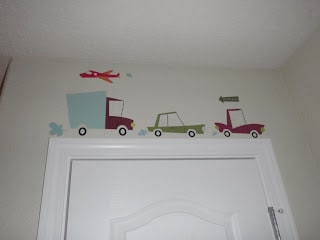 This huge red car is his favorite.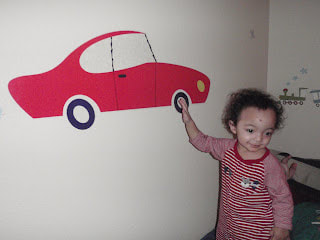 Before going to sleep Jared reads two books to Mario. Oh before I forget, Mario said his first prayer last week.  He folded his arms and said two things, you know baby talk and he was done. I'm so proud of him because he can't say any real words yet but he participates. I can see that he is learning to love Heavenly Father.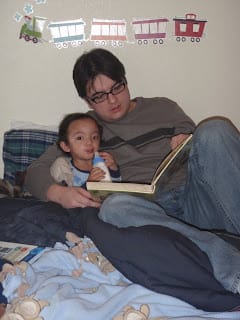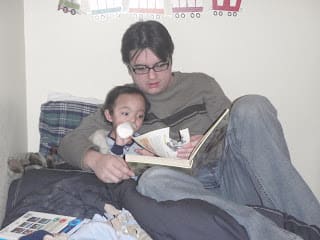 Tuesday the 19th.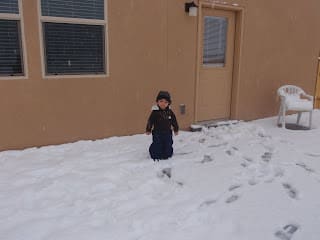 So much snow here in Santa Fe.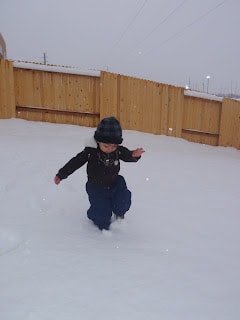 Cute foot steps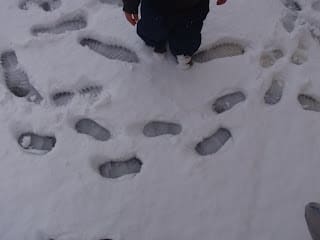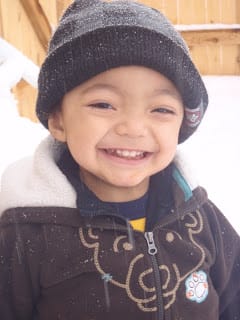 The snow was deep.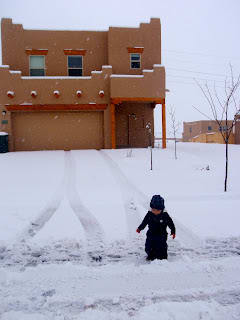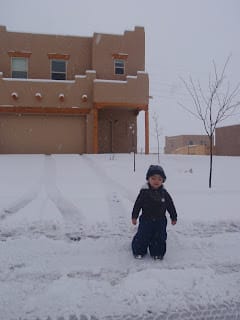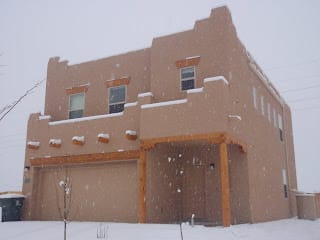 Today I was in Mario's room working out (he doesn't like to be alone in a room). He loves drawing and looking outside at the beautiful snow.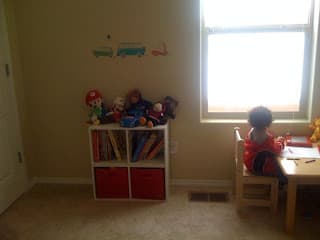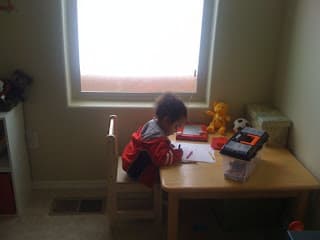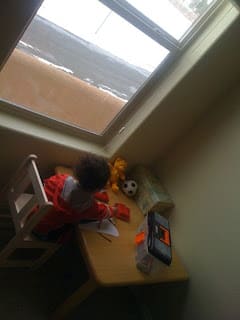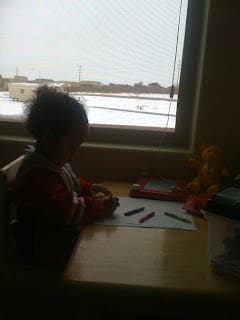 Yes, Mario loves to watch movies in his bed.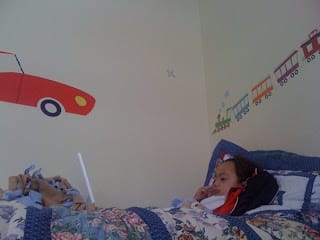 On Tuesday we were invited to go to eat and check out a new restaurant located behind Jared's office called Second  Street Brewery . We were the first customers and we got to eat for free. Is that awesome or what?We got to socialize there with some of Jared's co-workers and friends. I really LOVE Santa Fe.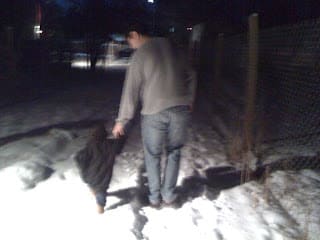 Mario took a picture of me with my iphone. He is really getting good at it.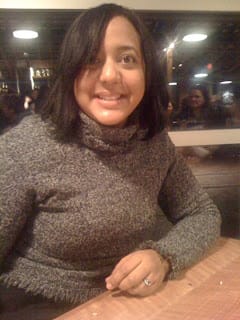 The restaurant is where the Farmer's Market is located.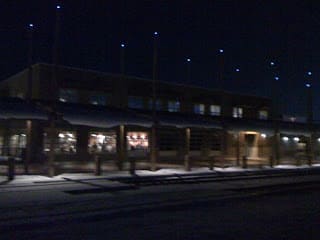 I had a good Steak Salad with bleu cheese.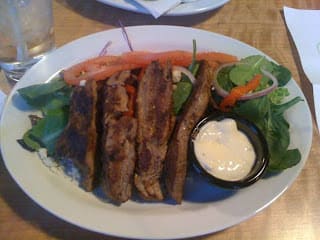 Tuesday was a really nice day for me. After eating at Second Street Brewery I went to play Bunco with some ladies from my ward and have dinner too. It was a pleasant time and I laughed like I haven't done in a long time.2010 is going well so far!