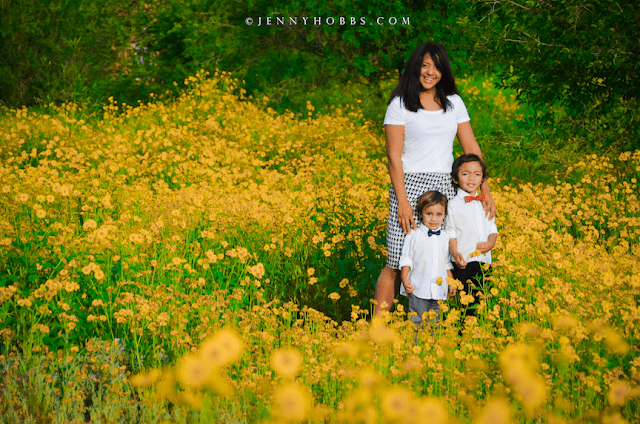 Last Saturday we took some pictures. Here in Santa Fe we get all these yellow flowers, I love them. To me this flowers are the first sign of the beginning of fall. I will add more pictures to this post later. I need to edit some of them.  The hardest part is the everyone is looking at different directions. Oh well. Keep checking out our blog for new pictures. Thank you Jared for this beautiful picture of me and my boys.

Here are a few pictures I took of my boys LAST year. The have grown so much.

Milo and Mario after getting Mario of his preschool class in 2012. I always carry my camera with me and I was so glad. I was driving around Santa Fe and I saw that park. It was like a sea of flowers. Sadly, this year it wasn't the same.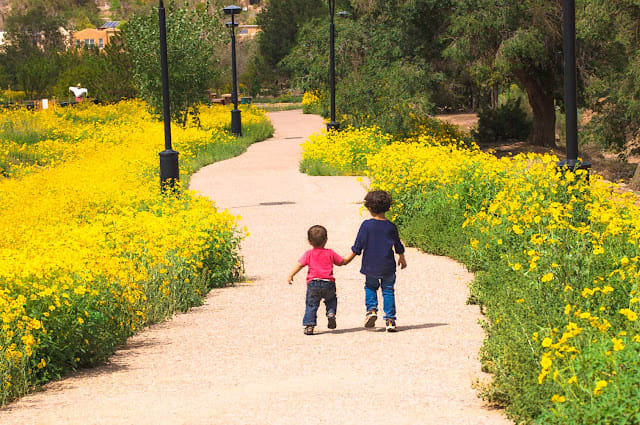 This is Mario after I went to pick him up at his preschool class. He was 4 years old, two month before turning 5.