Happy Sunday everyone! It seems like forever since I posted last, sorry about that. We've been pretty busy lately, what with school starting and everything... Here's a little update on us:

Jenny has been enjoying her online courses this semester. She finds time to work on them while Mario is taking his naps. So far, she's been getting great grades on the assignments she's submitted. Jenny has also been working on her new flower garden that she got from Grandma Hobbs and Julie during our trip to Idaho last month. While planting the flowers, she found a big toad in our front yard!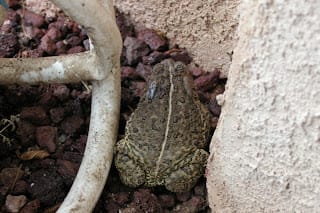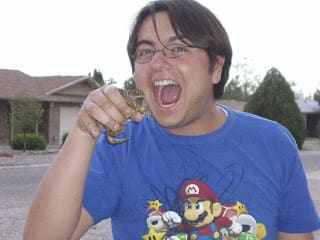 Jenny has also been using her treadmill a lot and dieting to lose some weight.

Mario said his first real word when we were in Idaho! It was "bachata", which is a kind of music and dance native to the Dominican Republic. Mario is getting bigger every day and has been trying to talk and crawl a lot lately.

I've been busy with my last semester at UNM (I'm graduating this December, finally!). My classes aren't too bad, but there is a lot to do for them. I'm also still working at Sandia Labs part time and finding time to spend with my family. I love playing with Mario when I get home and I love seeing Jenny.

We need to get to church now so I'll end this post here. Here's a video of Mario that I shot in Wally World on my iPhone yesterday. Jenny was trying to hula hoop and Mario thought it was hilarious!


Mario laughing inside Wally World from Jared Hobbs on Vimeo.