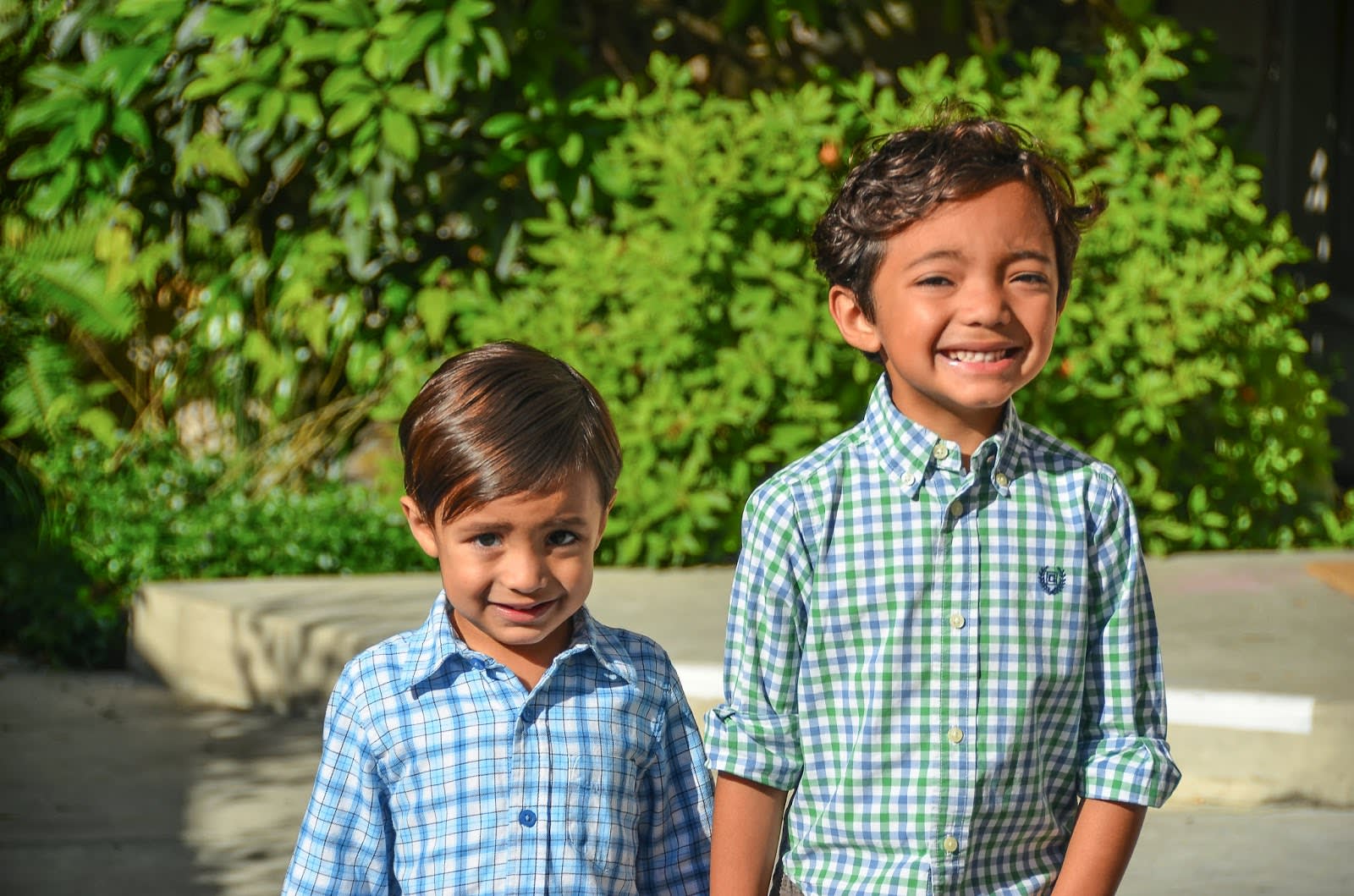 Cute little brothers in a very sunny day.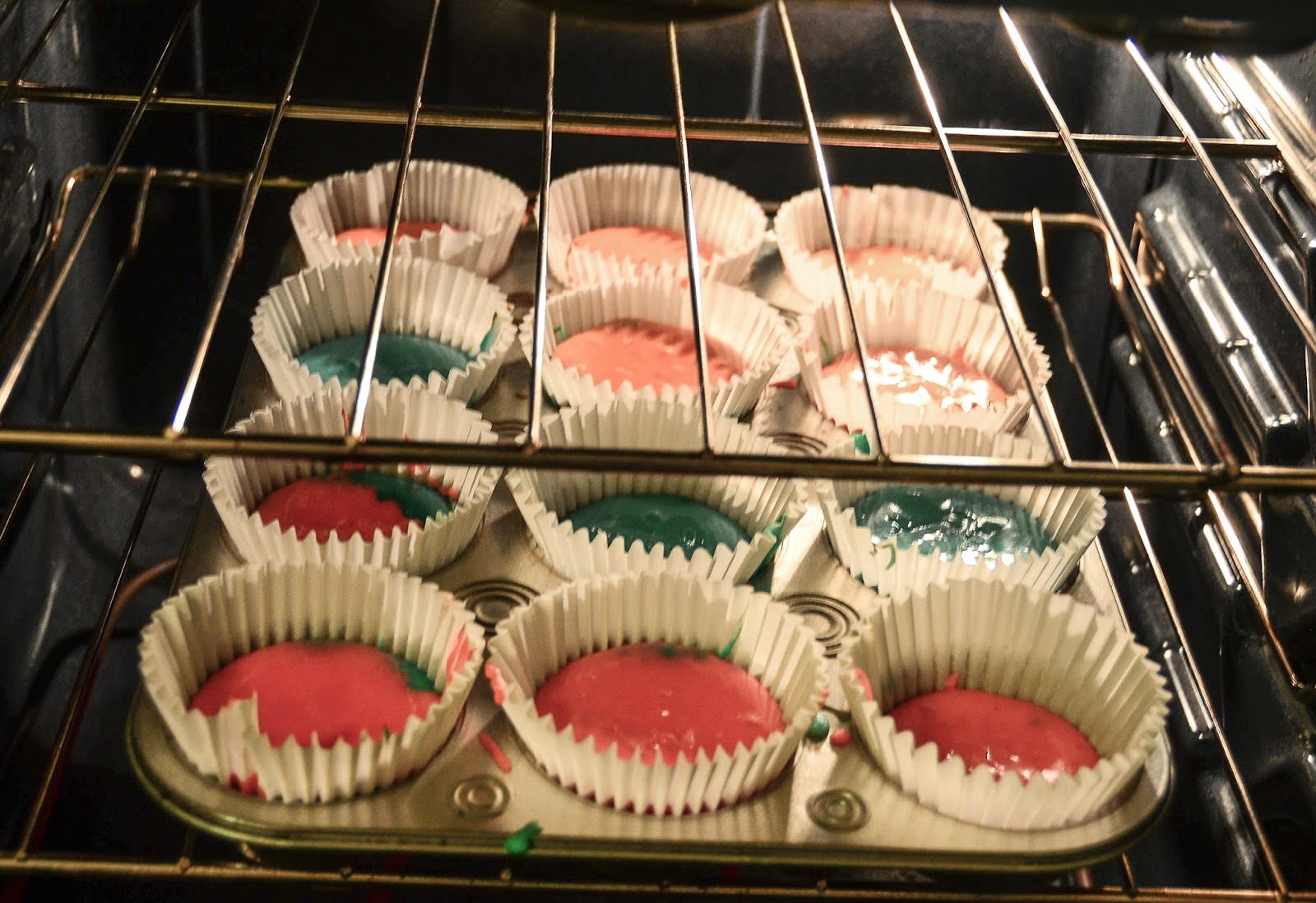 My boys new obsession: Rainbow cupcakes.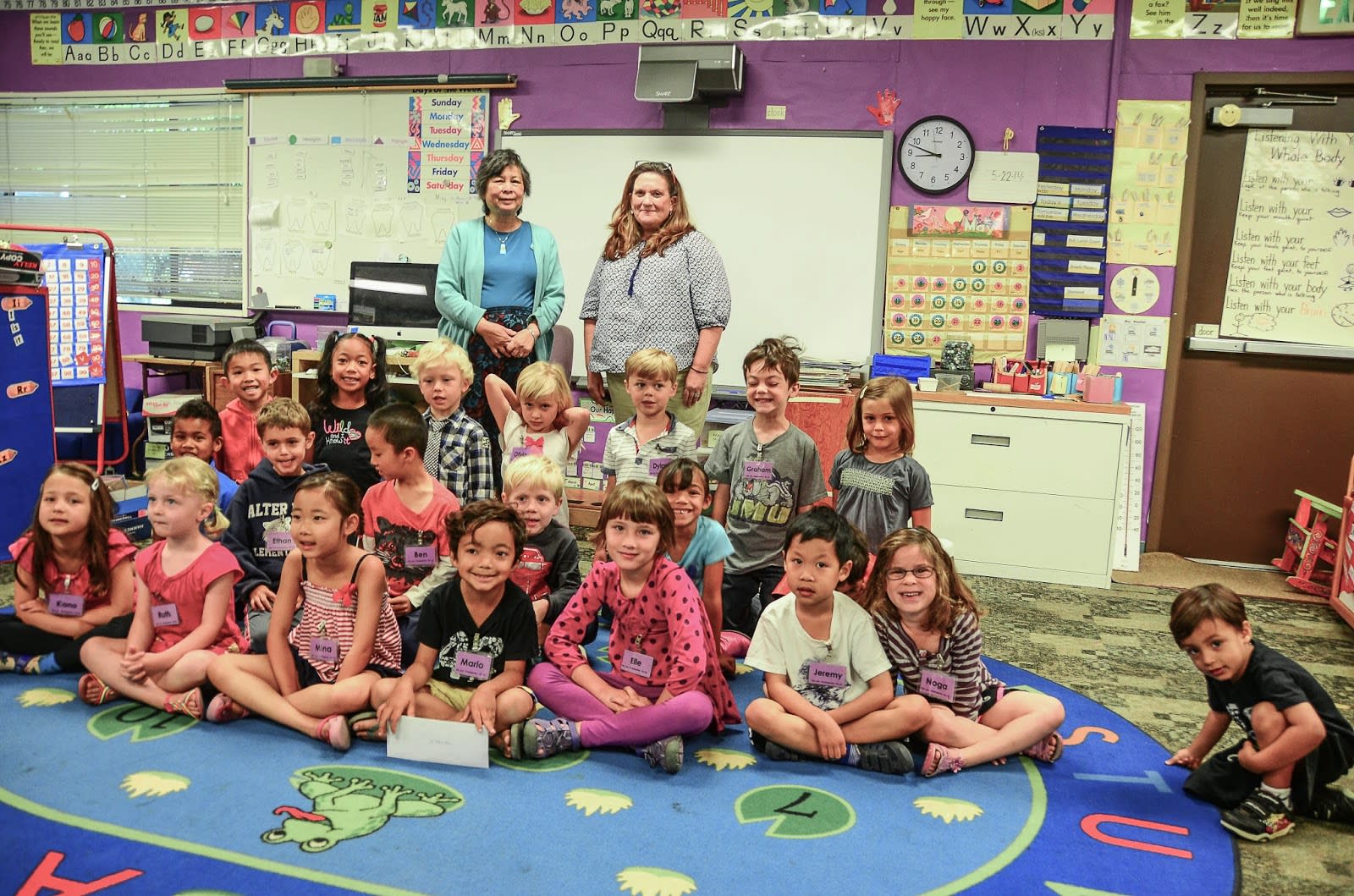 Mario's last day of school at Walter Hays. All his friends were so great by posing for me. Mario also got his school yearbook so he can remember all the great people he met there.His favorite friends were Toby, Ellie, Julius and Noga. For first grade Mario is going to another school. He is a little sad and nervous about his new school, but I am sure that he will make new friends very easy.
Lucretia Lee and Jennifer.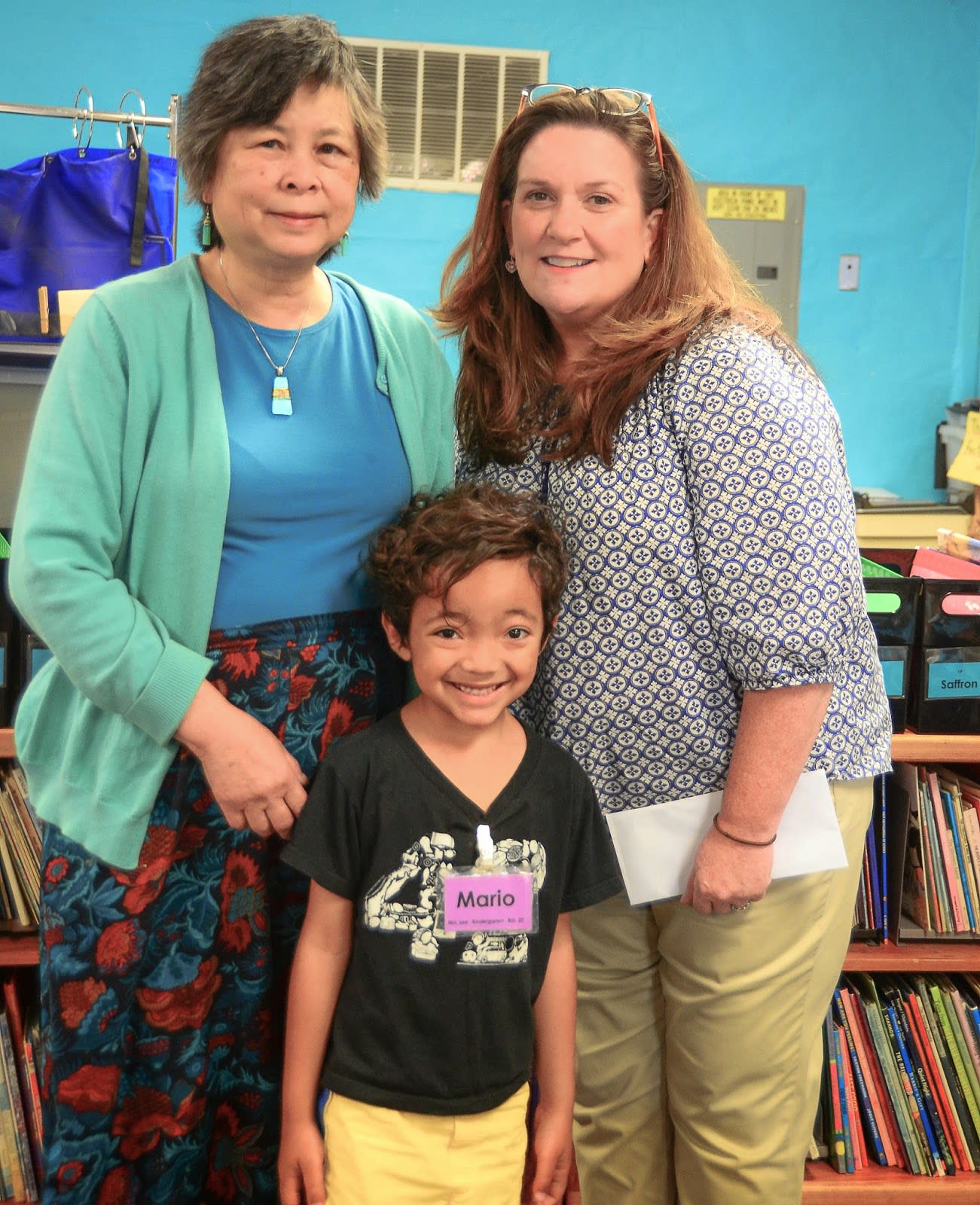 Mario with his present from us because HE IS IN FIRST GRADE!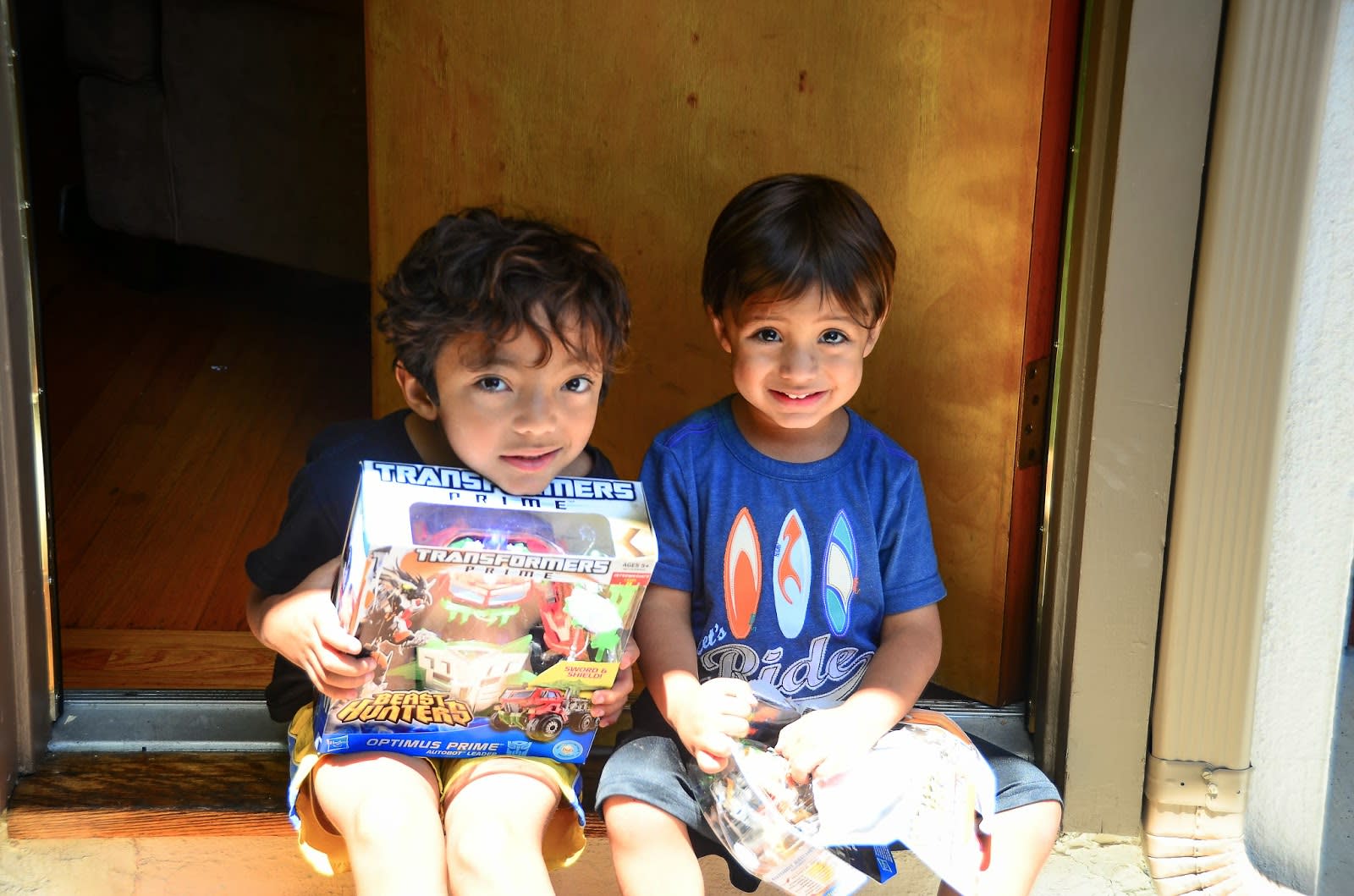 Now, these are pictures I took with my iphone. I have a really active social life here. The last month has been fun. I went out with a group of girls to this cool restaurant close to my house. it was super nice.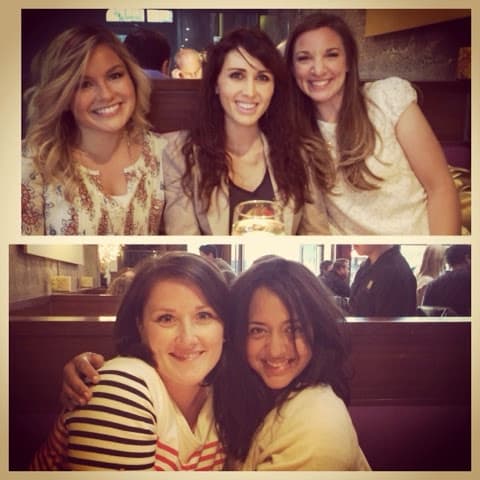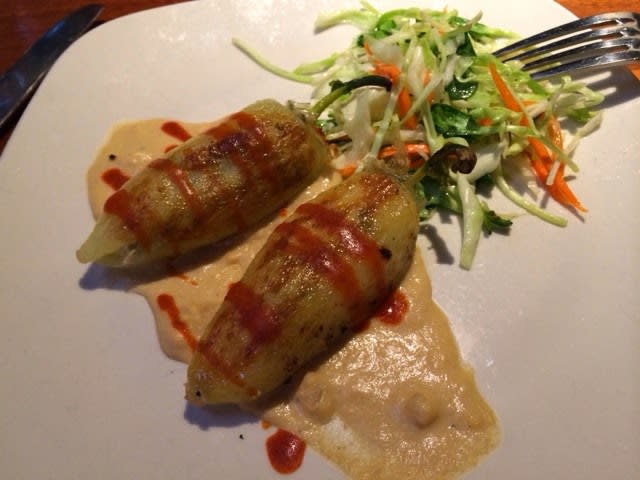 Milo and I tried indoor climbing for the first time. I liked it very much. Mario doesn't like height and gets very nervous like I used to be.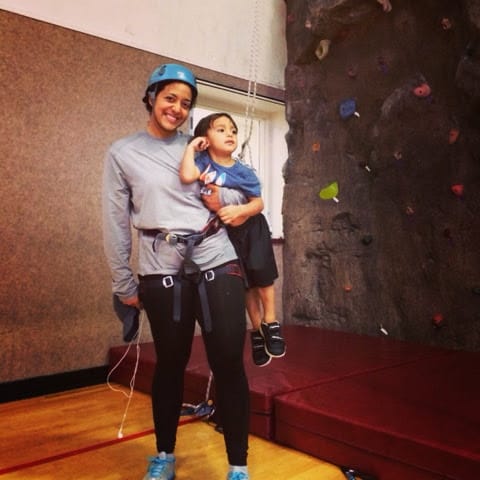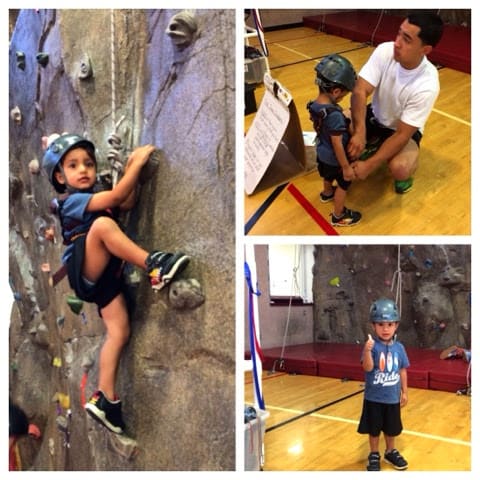 Mario brought home from school two silk warms.  Milo love them so much.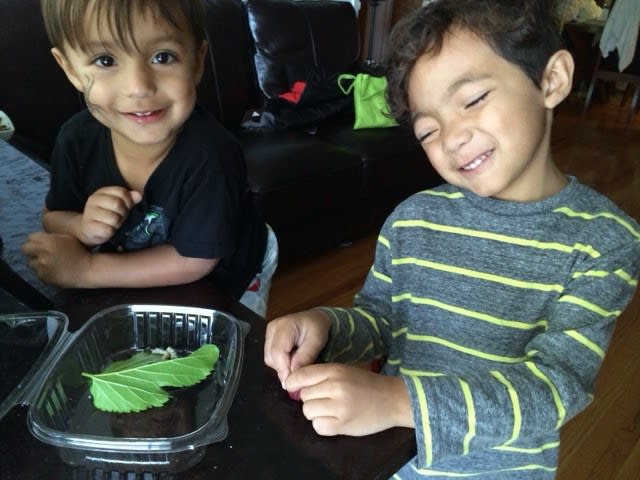 Everyday after going to workout and Milo finish hanging out at the daycare at the Y, we go to the park and wait for Mario to get out of school.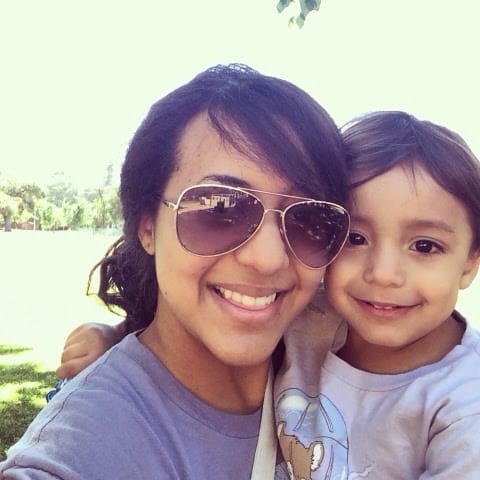 My first time eating korean food. The food looks so pretty.