I love our Christmas. It is full of joy, and laugh and all the things I ever wish for. The boys made christmas cookies that look like halloween cookies for some of our friends.

Here is our  little tester.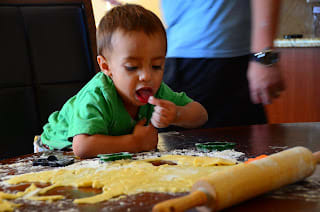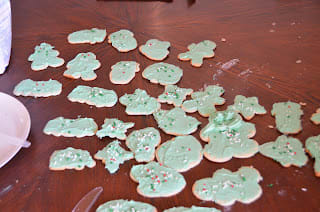 My mom is in New York right now and she sent the boys this awesome present. They loved it. We open the presents from the grandparents early. That is our family tradition and the boys love it.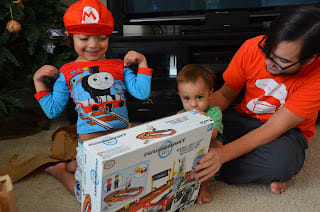 I like to dress up for Thanksgiving, christmas, new year and any other important holiday.  We were playing with our new camera (Nikon D7000 with 18-200mm VR Lens) but somehow the camera focused on the Christmas tree instead of us.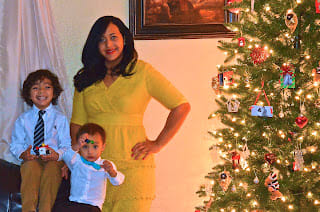 I think I look really good when I am wearing red lipstick.  Jared doesn't like it very much, but I really think it looks great on me.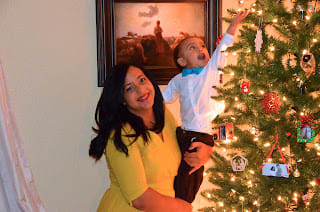 Our Family Christmas's portrait. 24th December 2012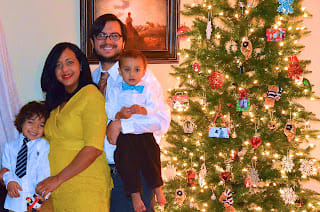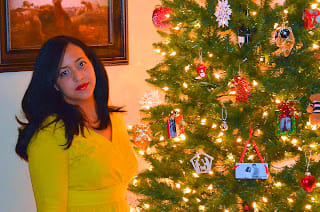 My favorite picture of Jared and me. Look at his face. He likes it when I am fresh with him even if he denies it.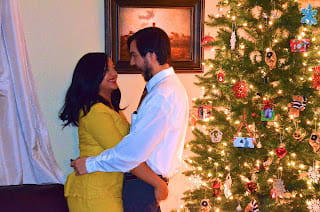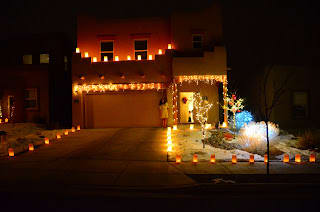 My dominican photo. Showing my big curves.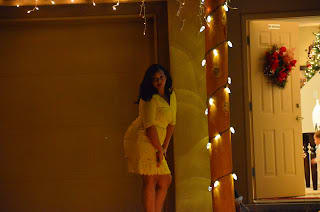 We love how great our house looks with luminarias.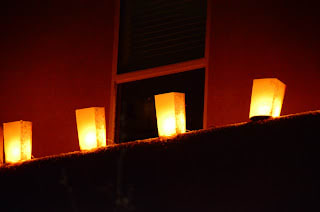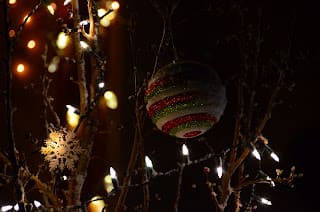 Christmas morning.
The boys woke us up at 6:30 am. They were so excited about their presents and Mario got an awesome "mini iPad" which really is a Google Nexus 7.
 We had french toast for breakfast on Christmas' morning.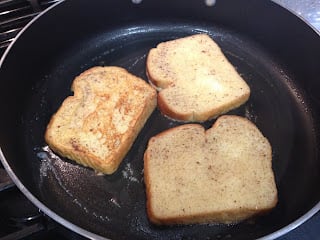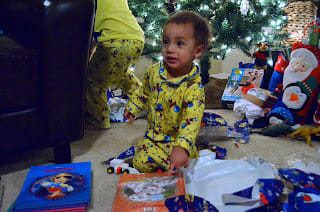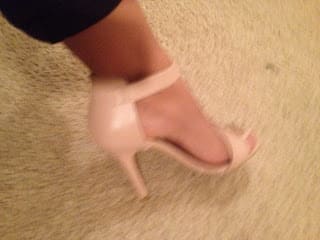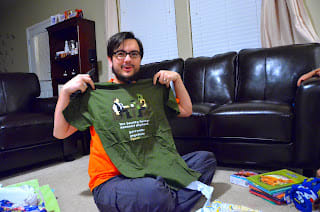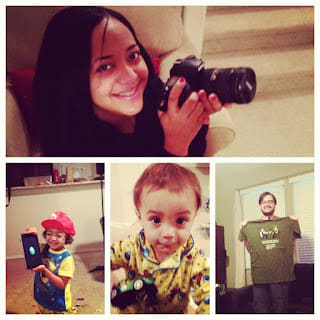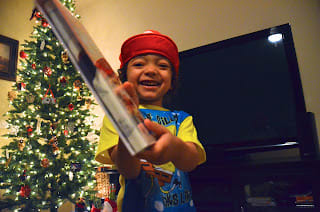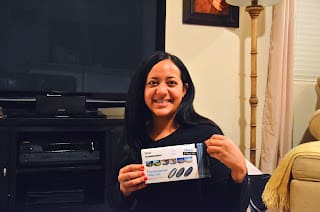 Coolest face: when Mario saw his 'mini iPad'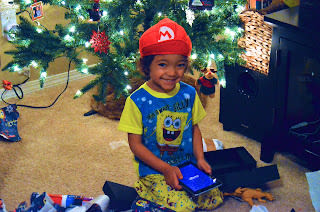 December 25th
We met with all the Hobbes in Albuquerque at Buffet King to eat some tasty chinese food. Later we headed to Celestine and Michael's house to open our secret Santa presents.  Jacob got me the coolest present ever which was the stuff I had on my wish list in Amazon. He is a smart man.I love spending Christmas with family even if every time we meet there is more and more people.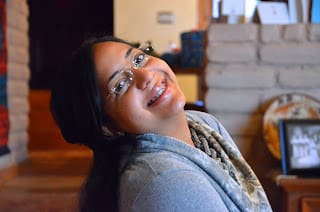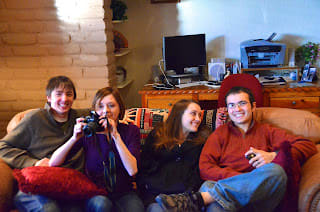 Michael and Mario playing with the mini iPad.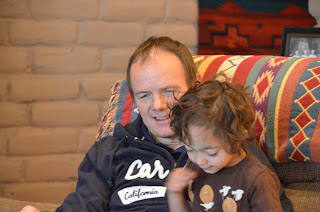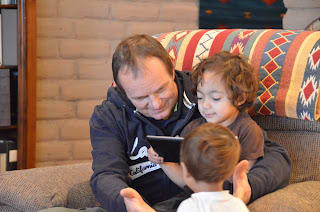 This is not the best picture of me, Jared is still trying to figure out how to take pictures with our new camera, but I want to show you guys what I was wearing. I love this necklace so much.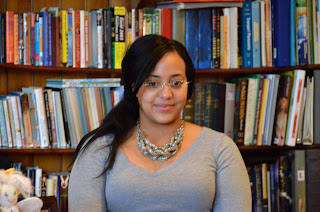 That same night Jared, Mario, Milo and I went caroling with Michael and Celestine. I know they were tired but they know how much it means for me to go caroling which is the highlight of christmas for me even if I can't sing very well.
I hope you guys had a wonderful christmas like we did. I love my husband and my children so much. Thanks to them life is so much fun... stressful at times but mainly fun.