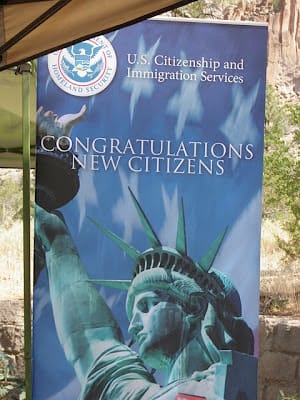 How amazing was to have my citizenship Oath Ceremony outdoors at the Bandelier National Monument in White Rock, NM and on the 4th of July! It surely was a really nice ceremony, bringing feelings of patriotism and gratefulness to finally become part of  this wonderful country.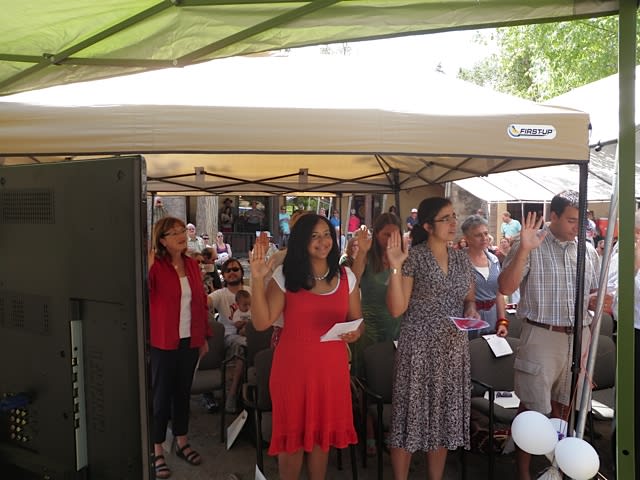 Thank you to my father-in-law who is always ready and brings his camera. Michael took some very nice shots of me and the family.(My dress looks awesome by the way, I thought wearing something red will make it more meaningful because of the colors of the flag)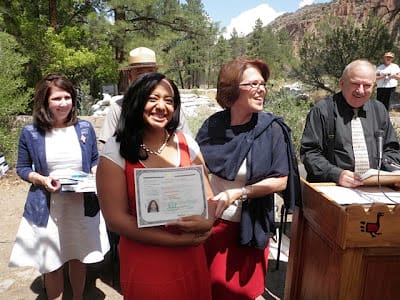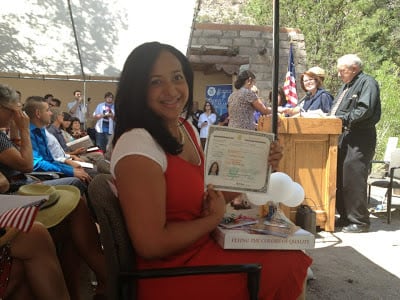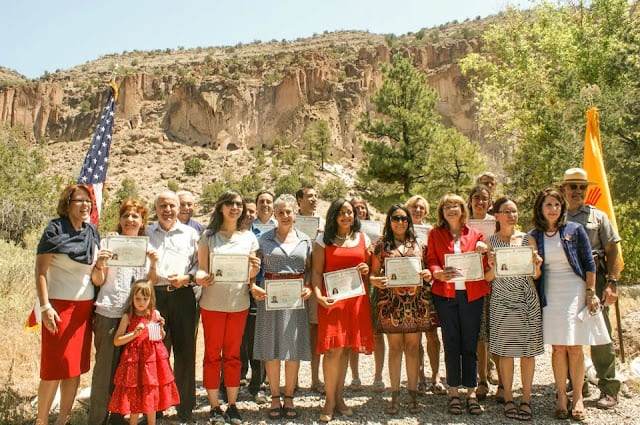 After the ceremony we went to a hike to see the caves where the native americans used to live in.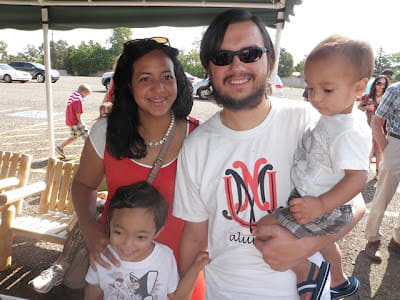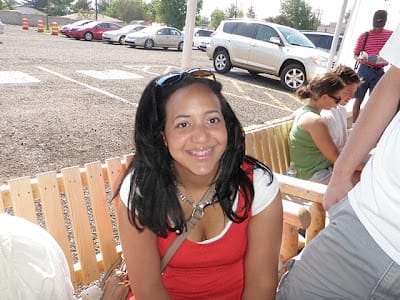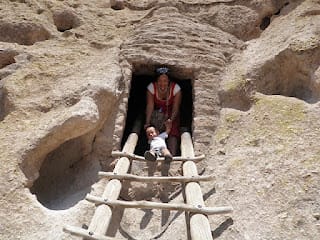 Mario and Hudson playing in the little creek. It was very hot outside, but the boys were having so much fun holding sticks and playing in the water.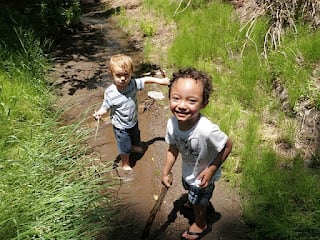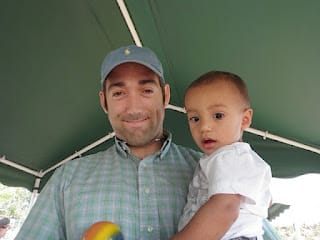 Mario hugging his cousin.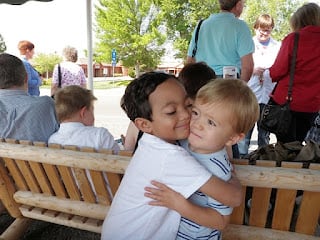 What a handsome little man I have.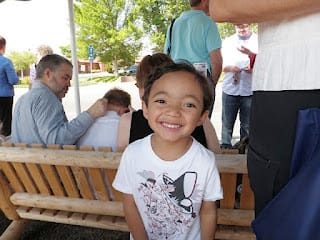 I got these pretty flowers from my friends The Mudges.  Simon Mudge was tutoring me so I will past the test US citizenshipt test.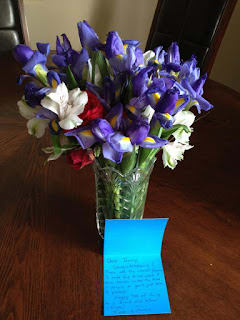 At the end of the day we headed to Albuquerque to spend  the 4th of July at Jared's parents. Mario and Milo bathed in a little kiddy pool with their grandfather and with their cousin Hudson too. When it got dark we lighted up some fireworks. It was a great day for me. Thank you to Jared's parents and siblings for coming to my ceremony to support me in this important moment in my life. I am so glad to finally become an US citizen.