In April we decided to replace our old ugly deck with a nice new deck made from Trex. Here are some before/after photos.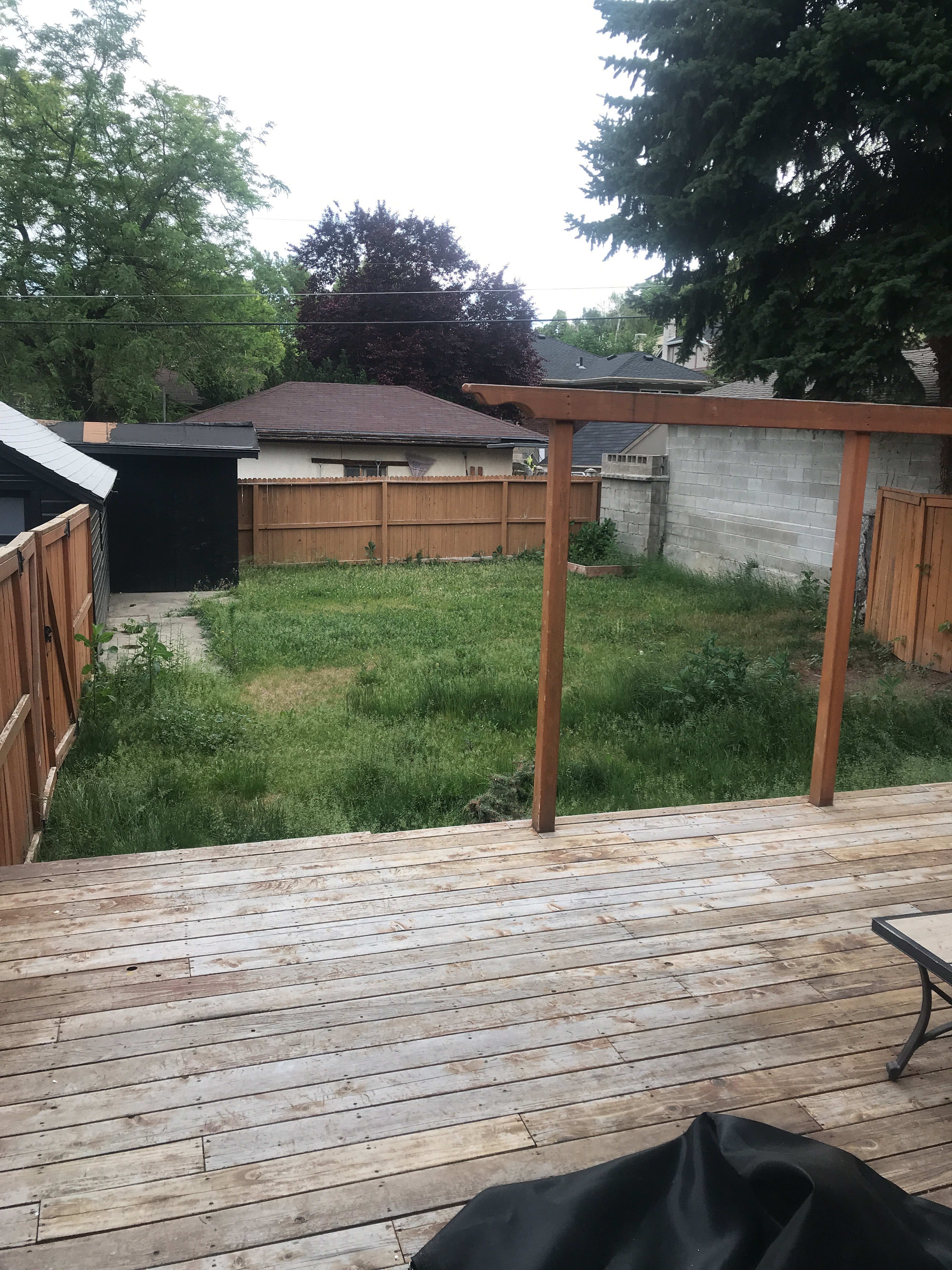 After we bought the house, we ripped down the ridiculous fence between the driveway and the back yard. Jenny re-finished the deck and we painted the fences black to match the house and garage. A couple years later, the deck was starting to look bad again so we decided it was time to replace it with a new deck made from composite Trex boards!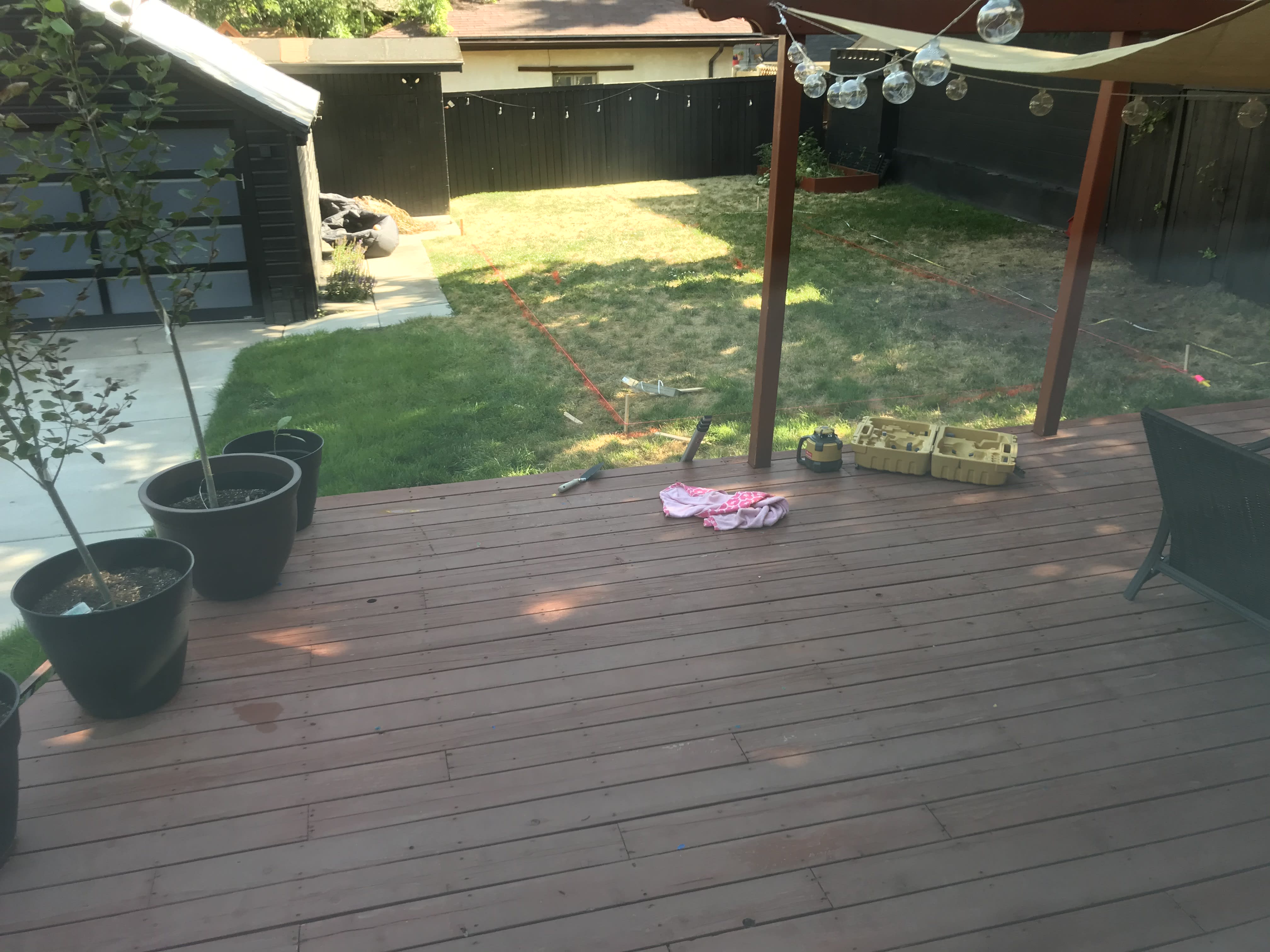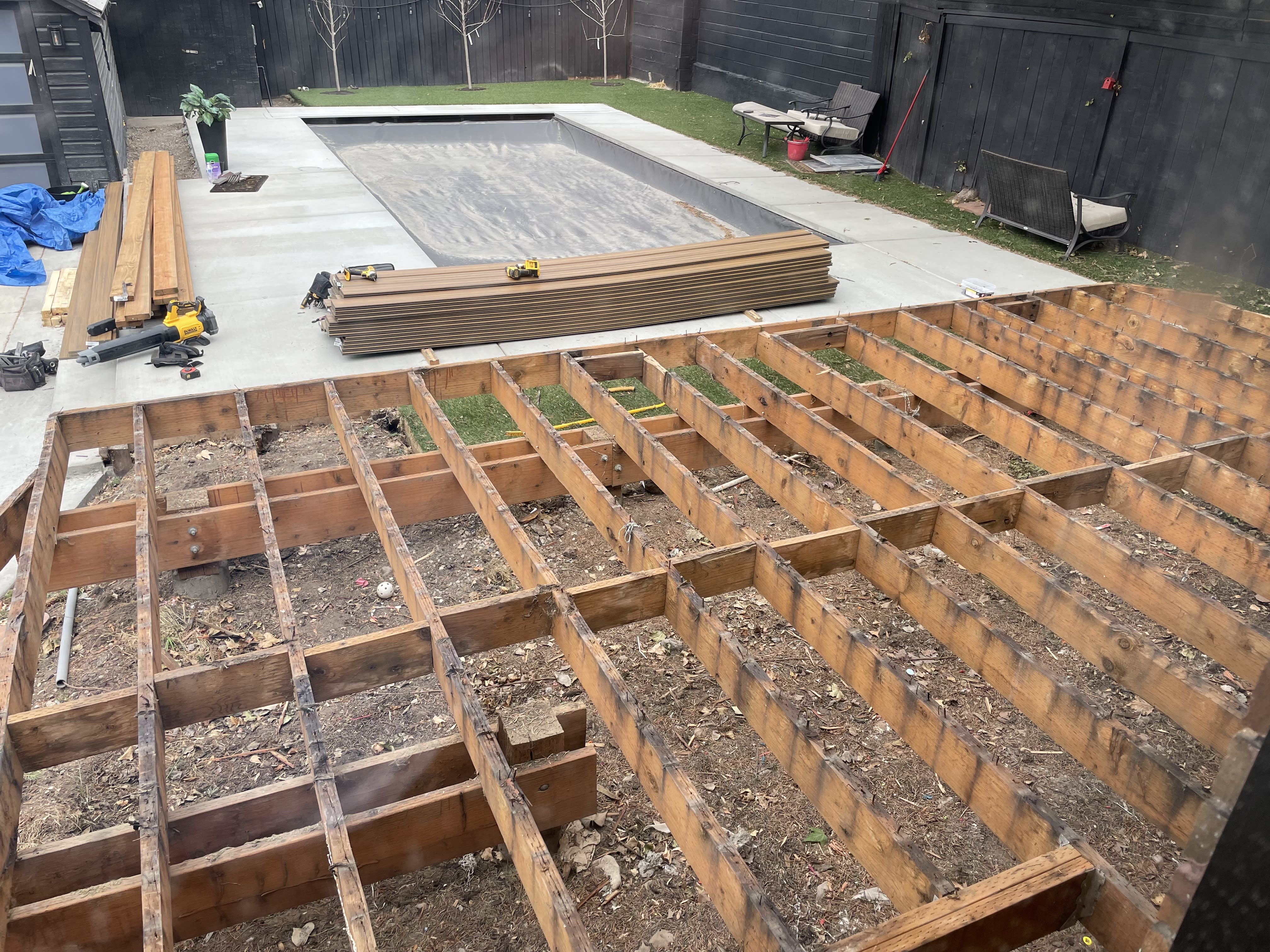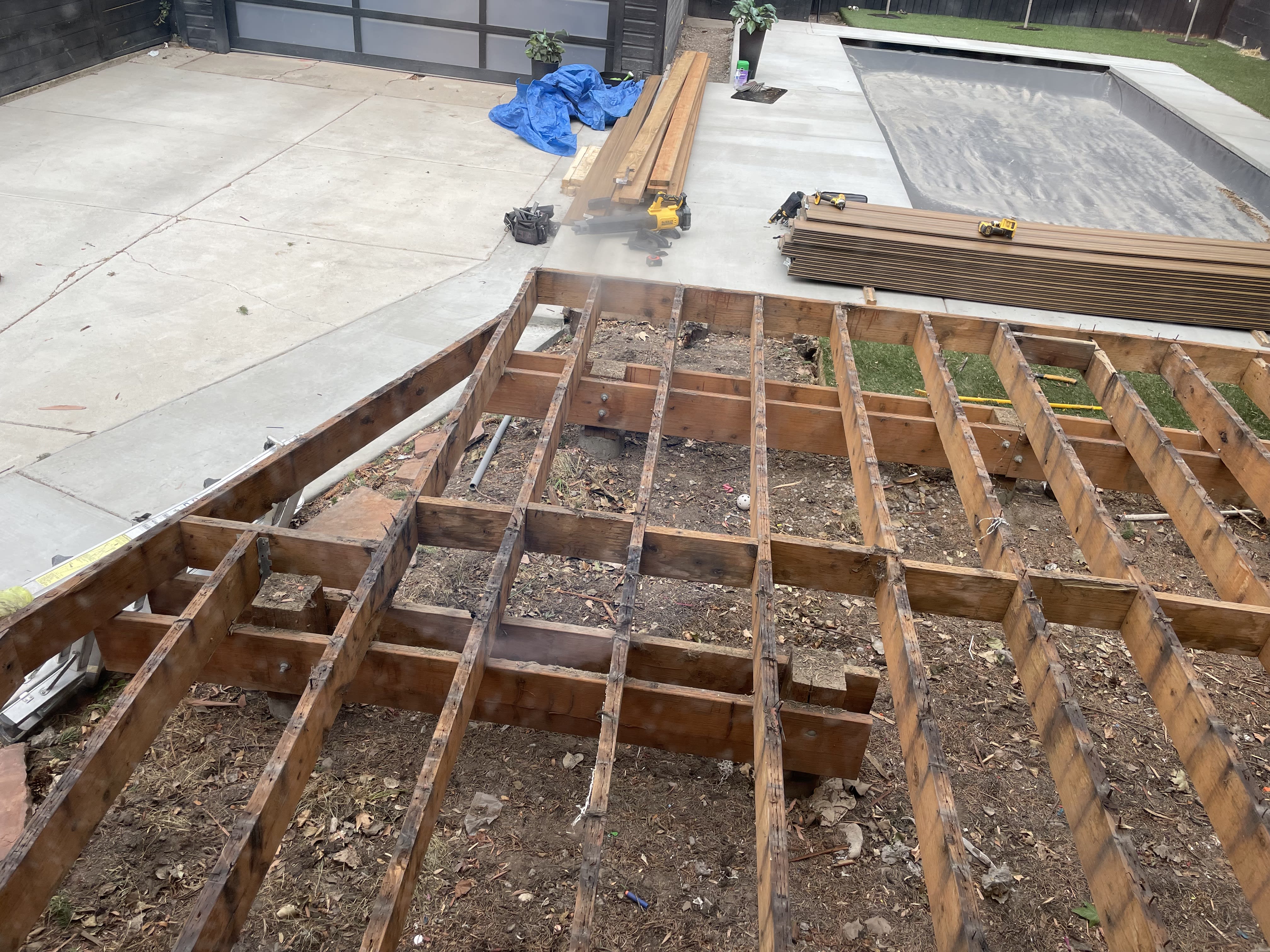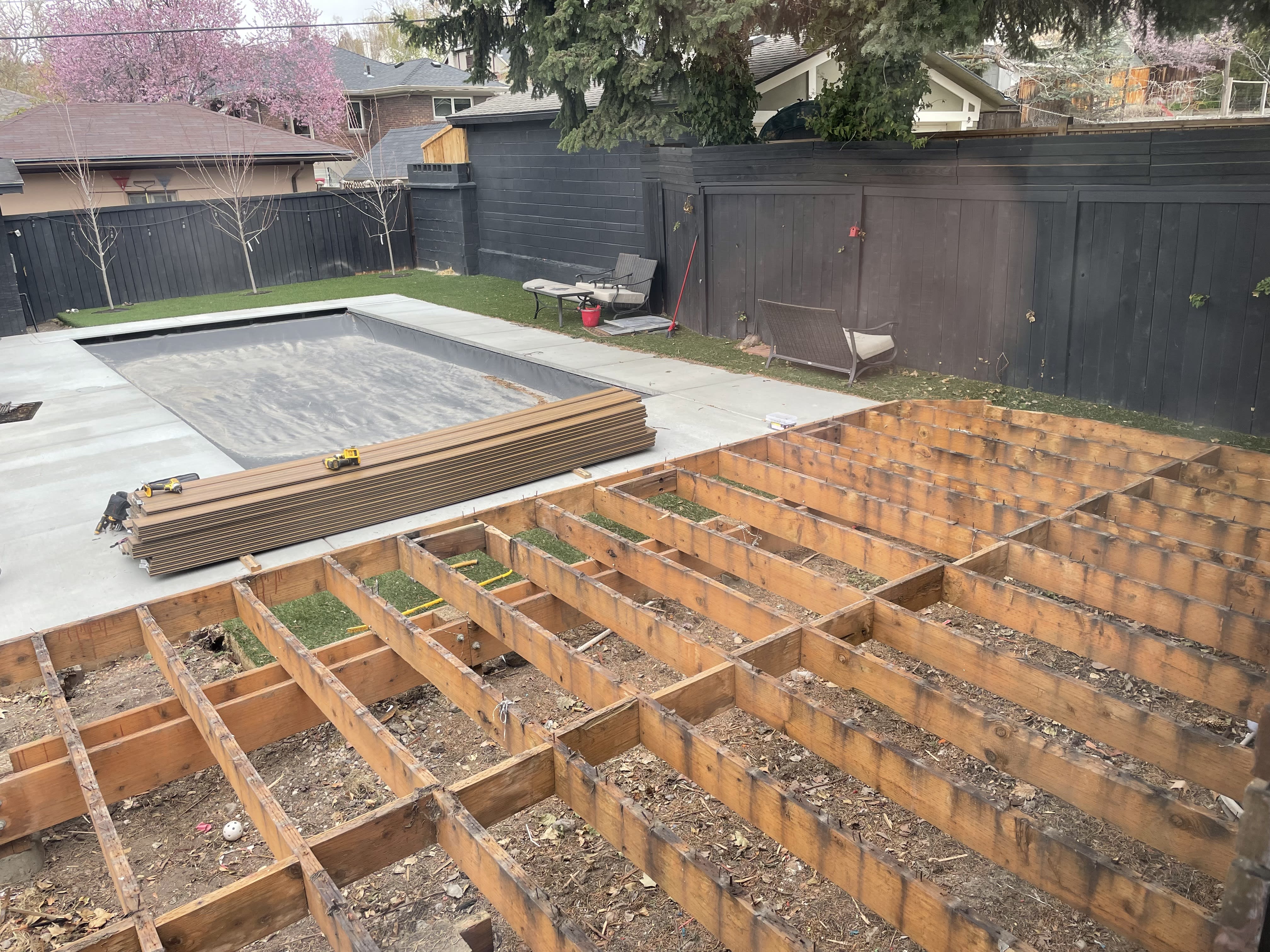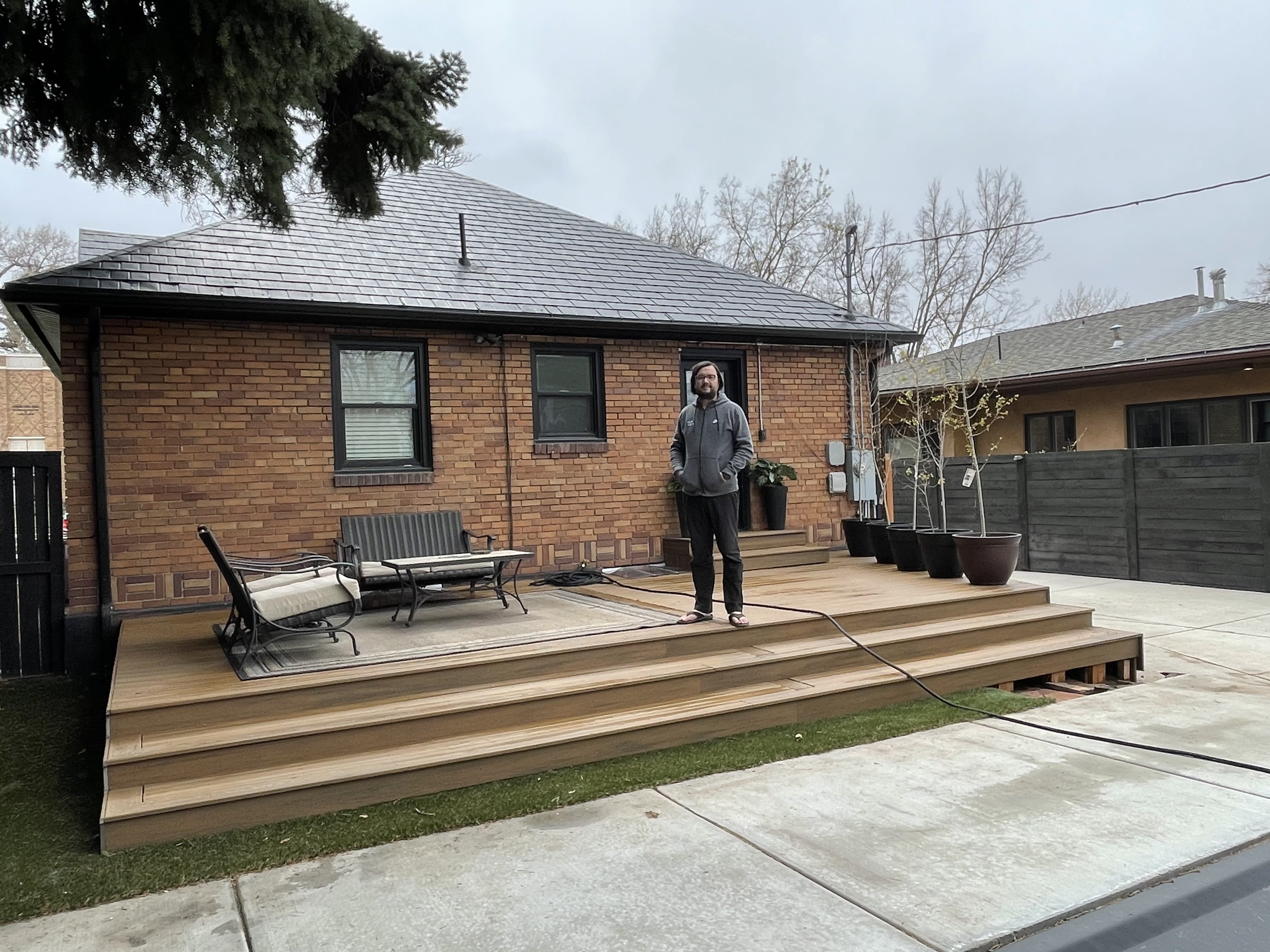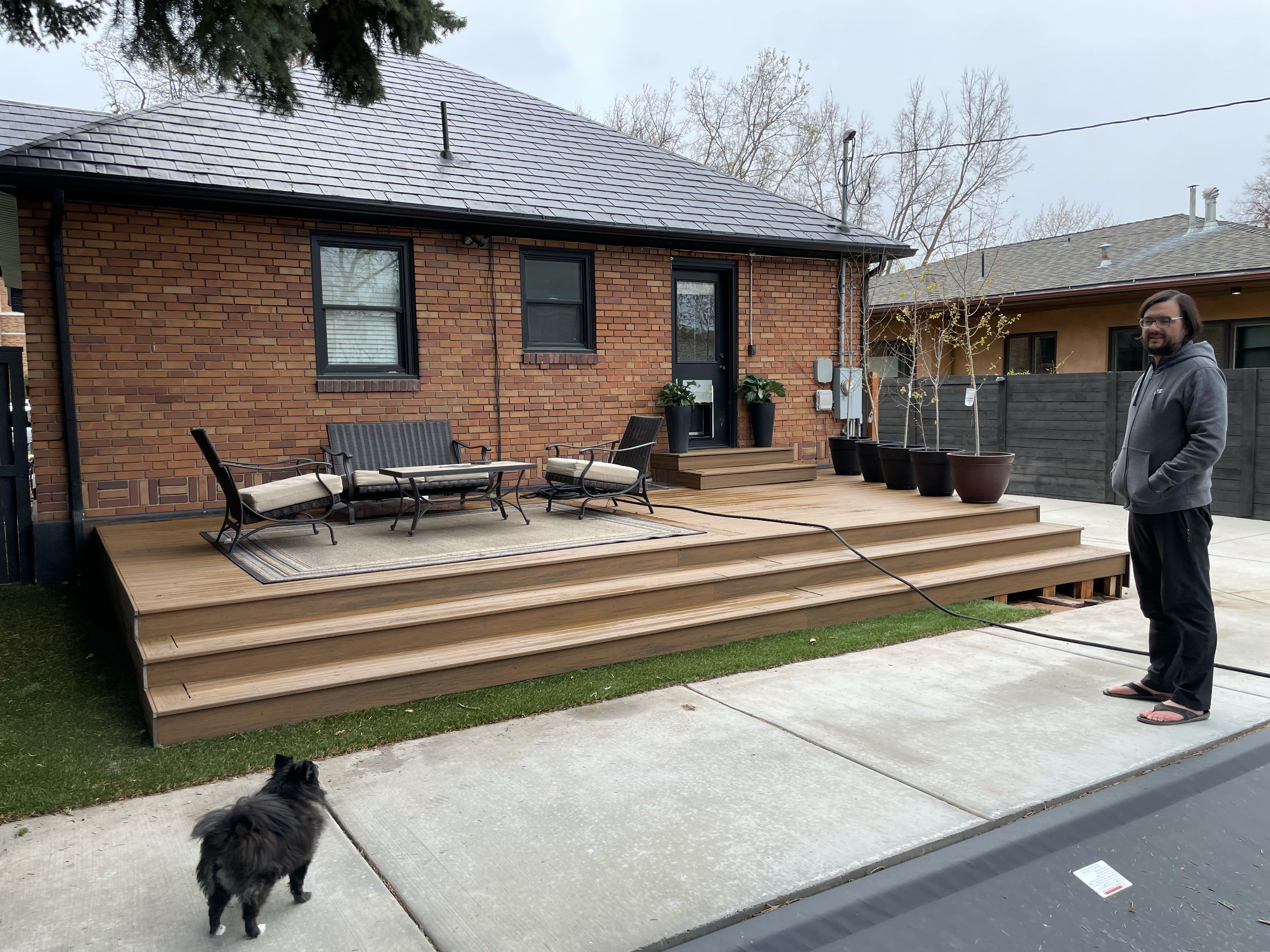 After the new deck was installed, Jared added deck lights to the stairs.