Our first peaceful protest.
We marched because we believe in love and empathy. We believe that everyone should be treated equal regardless of class, race, gender, or immigration status. It has been a crazy two weeks. I do feel bad for the people who feel that our government has failed them. Some people voted for him because they wanted a change or maybe because that guy will really do something about. The huge problem with him is the things he says. The message of "this group and that group are bad"- it is always easier to blame others for our problems.  I feel bad for all those students that are being targeted for being black, muslins, or a minority. I feel bad for my LGBTQ friends that are being harassed because they are living life on their own terms without harming others. I feel scared, angry, and hurt at the thought of watching what is happening with the Muslin community. A registry? really? Are we also going to have concentration camps like we used to with the Japanese in WWII?
This is a poem written by Martin Niemolier, he wrote it when the nazis first came to power.





"First they came for the Socialists, and I did not speak out—
Because I was not a Socialist.

Then they came for the Trade Unionists, and I did not speak out—
Because I was not a Trade Unionist.

Then they came for the Jews, and I did not speak out—
Because I was not a Jew.

Then they came for me—and there was no one left to speak for me. "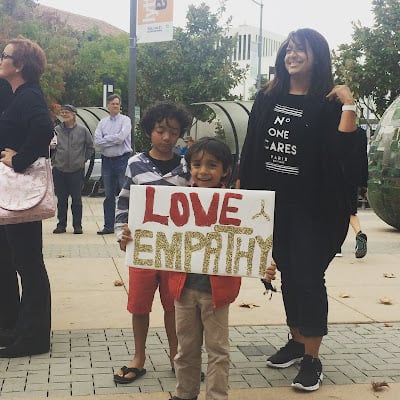 I believe that living the gospel is more than just going to church. Living the gospel is being active and doing what is right. Times are changing and is up to you and me to change this world for the better.  Many of us enjoy our rights because of the civil right movement that end up racial segregation and discrimination. What if that never happened? Did any of your grandparents help with that? How do you feel knowing that any of your parents or grandparents could have help but didn't do anything because it wasn't their fight? I am sure a little embarrassed. I don't want to be a by standard. Heck yeah, I am scared. I am scared that some racist person would come and attack me or my children because we are dark and  I am an immigrant. I am terrified of not knowing what to do if someone yells a racist slur at me. I wish I didn't have to talk about race with my children, but I do. It is a serious matter.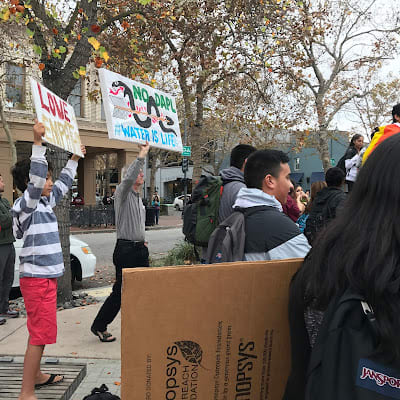 Chloe.
My boys are growing up so fast that somedays I miss cuddling in bed with a baby.  Jared was  feeling the same way. Our boys have been asking for a baby, but I am not so sure about that. Having a third child is so much work. When Jessica came to visit with her family, we had a glance of what it is to have three children: It seems an adorable and terrifying experience at the same time.  One day, I was watching youtube and a video of  adorable pomeranian puppies came up. It was the cutest thing I have ever seen. I showed to Jared and we both fell in love. This is a huge thing for us because we are not dog people.
We did some research and found a cute pomeranian.  By the way, Pomeranians are really expensive. A dog usually costs around $1-2K! which is insane. We lucked out and got our puppy for a fraction of that.  Did I forget to mention that I am a little allergic to dogs?  I am.
I took the boys to Pet Smart with a lame excuse just to see their reactions about dogs. They were mesmerized by the dogs at the doggy daycare camp. Yes, there is a dog daycare camp. Milo made friend with an annoying little Yorky dog and Mario connected right way with a black pug that was moody just like him.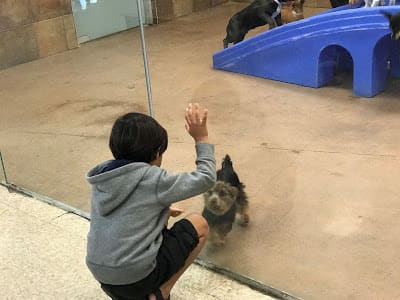 I bought a leash and harness for Milo's stuffed dog, Mr Cuddles.This is so sad.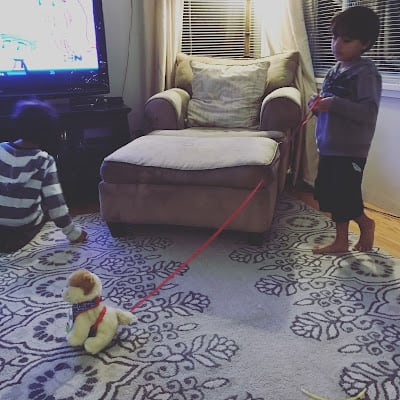 Caution: Dogs are expensive.I bought a few things for our future dog and I have spent around $350 dollars.Dog tooth paste with bacon flavor, a dog toothbrush, plastic bags, toys, training pads, food, shampoo, conditioner, leave in hair product, brush, collars, two dog beds, a crater, a dodgy blanket, teething treats, training treats, dog plates, special cleaning supplies...I also tried to called for a groomer and the cheapest they told me was $75 dollars. I don't even spend that on my hair! I went to youtube and watched tutorials of how to groom a dog. The vaccines, microchip, and all that: $100 dollars.Getting neuter when she is 6 months:$90 dollars.Dog medical insurance: Still researching..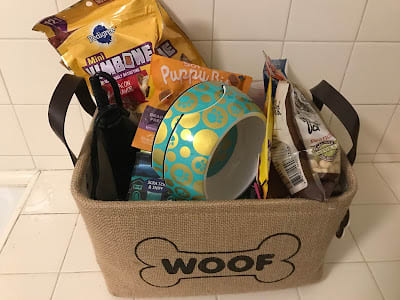 Chloe.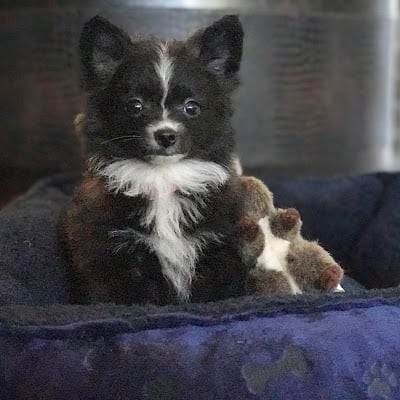 I told the boys that I was going to watch my friend Kirsha's dog. They were so excited but I told them that she came early to pick up the puppy. Milo was devastated.  Their faces are priceless.They never expected to get a dog because of my allergies but that's okay. We are all happy.




Chloe and Milo having fun. She is a feisty little thing.


We are happy with her. Jared is potty training her and waking up at night time. It is a lot of work, but we are all helping. Mario and Milo clean after her.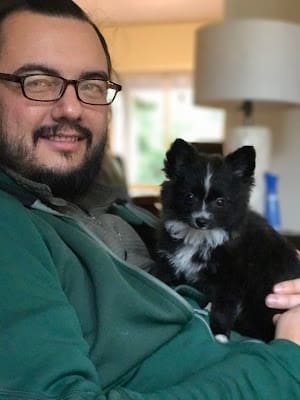 Chloe's bed and her favorite toys. I bought her that cute blanket and she can't sleep without it.Chloe naps a lot, and plays a lot.  I laugh so hard watching this tiny puppy chasing my children with such bravery.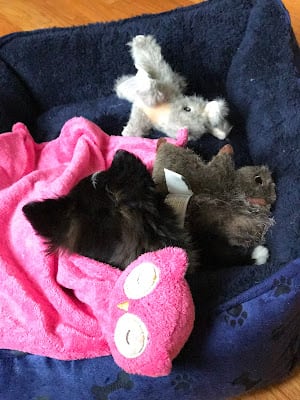 Potty training has been easier than with children.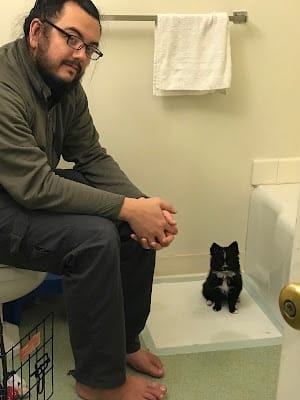 We have become dog people.  Weird dog people that see their dogs as their kids.

Tip:I totally recommend getting a Pomeranian dog. They are so adorable, my second choice would have been a French pug. Seriously, this tiny dog is so full of love.