We were lucky enough to go to see the Olympic Games. We saw beach volleyball and walked around Copacabana. It was such an amazing experience to live in Rio de Janeiro. I honestly didn't want to come back. Latino culture is so different than the type of American culture that I have been exposed to. I love how warmed and welcoming everyone is. It was fun, like everyone was just like me but in different colors. I love hugging people and being hugged. I totally forgot how I used to kiss people on the checks to say hello instead of the cold handshake. I love how the culture is so pure and honest. There is not passive aggressiveness which was a new  experience for me in the USA or back hand complements. How does people come up with those things? I felt refueled after being around such a wonderful culture. Hanging out and enjoying others people's company, was amazing. I'm so glad we are having the opportunity to learn from many cultures and opening our understanding of the world. Mario and Milo loved it. I didn't wear makeup and it was awesome.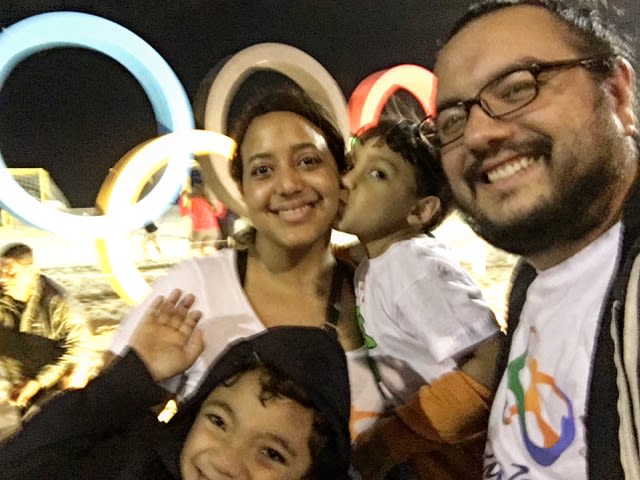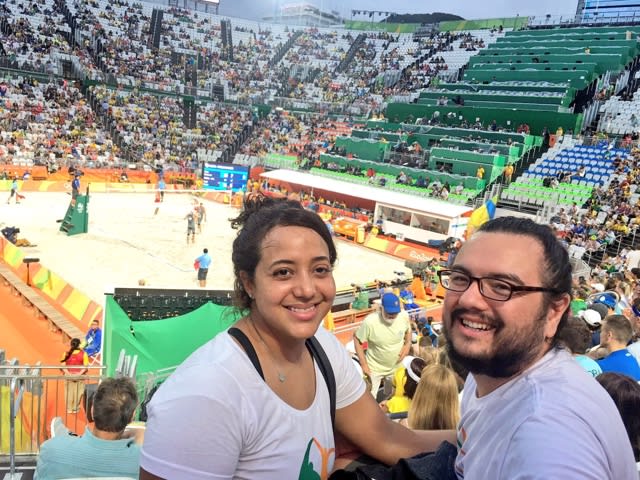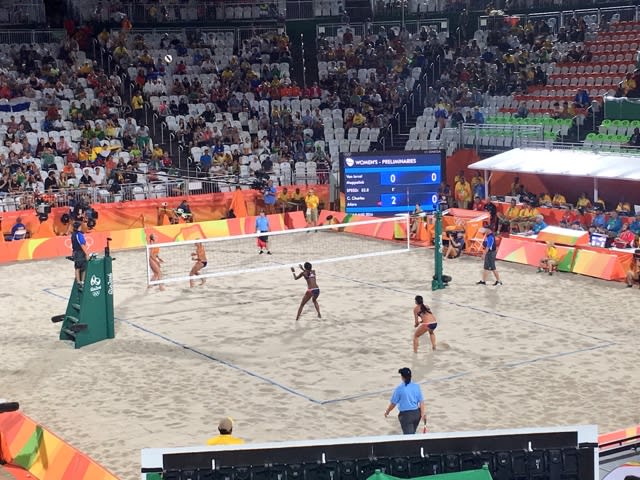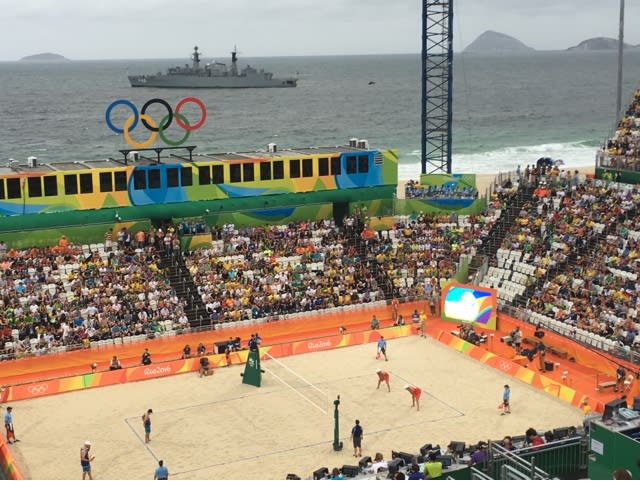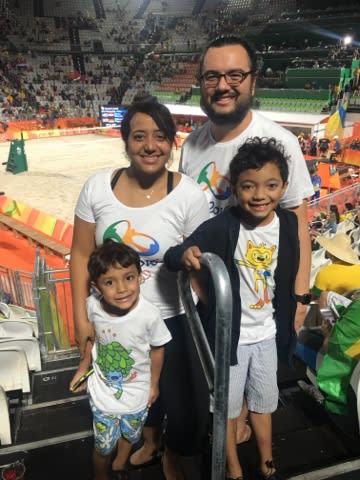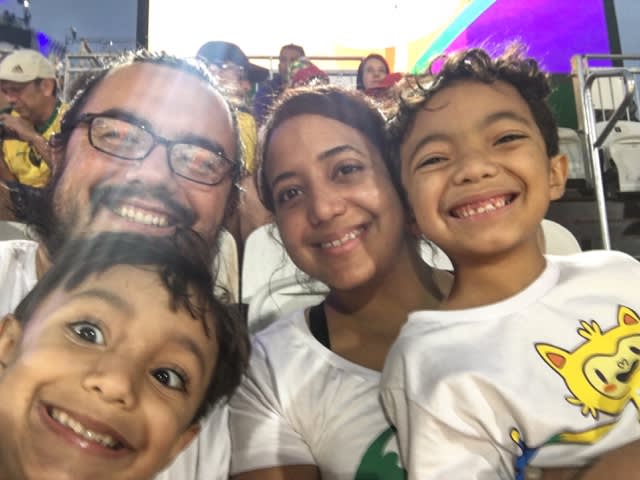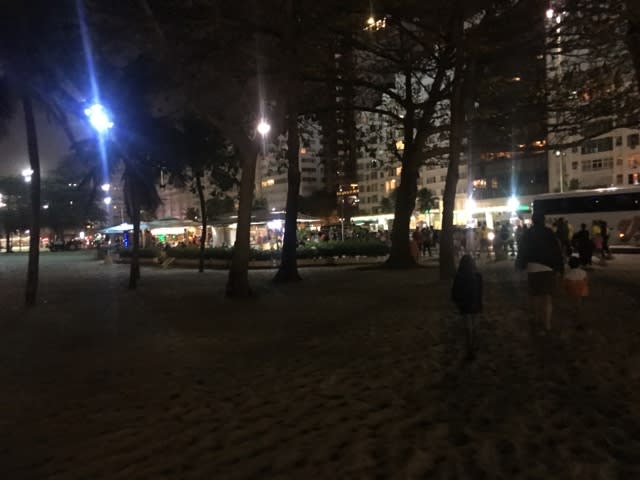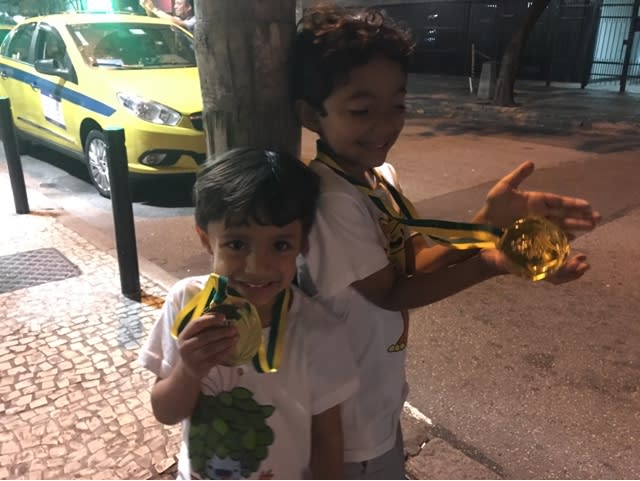 Coming back home.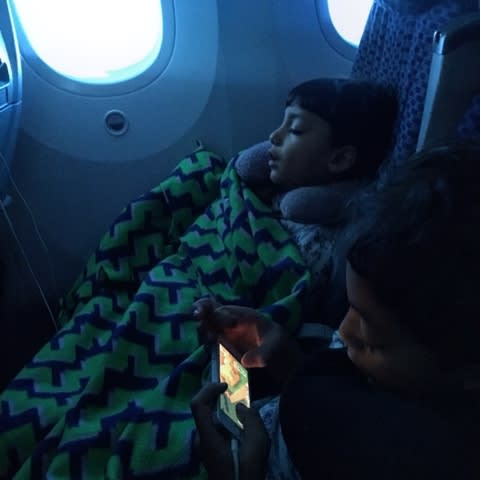 San Francisco Airport. We are home again!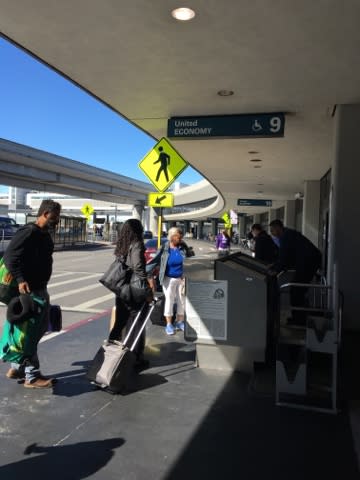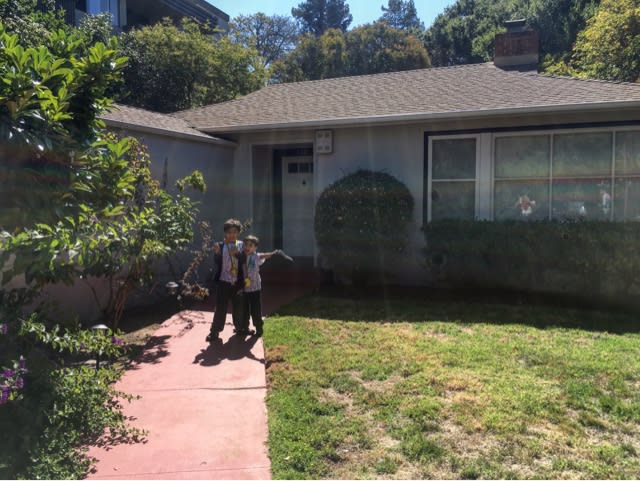 Unpacking our online shopping. We are ready for school to start.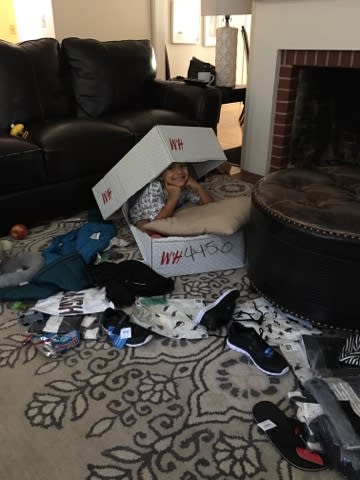 The boys awesome backpacks. I will have a special post about Milo's first day of Kindergarten.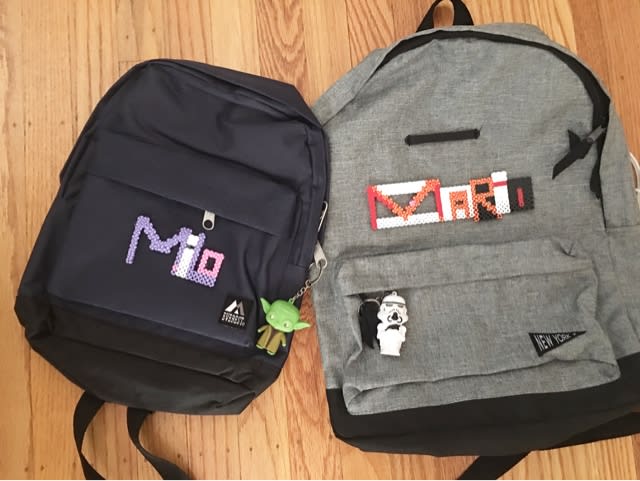 Surgery.
I also fixed my deviated septum. It was so much cheaper to do in Brazil. I can breath so much better now and as a bonus, I got rid of the bump on my nose.  I'm sharing this because I want to share with you, not because I have to. These are my doctors: They are a plastic surgeon and an otolaryngologist. Luciano Loss and Manuel Peralta who happens to be Dominican. He lived very closed from where I grew up and he went to my dream school Intec for Medical School. Before I met Jared, I was going to school  to be a Doctor. I couldn't get a loan to pay for my dream school, so I went to the state college. It was not fun, and three semester later, I met Jared.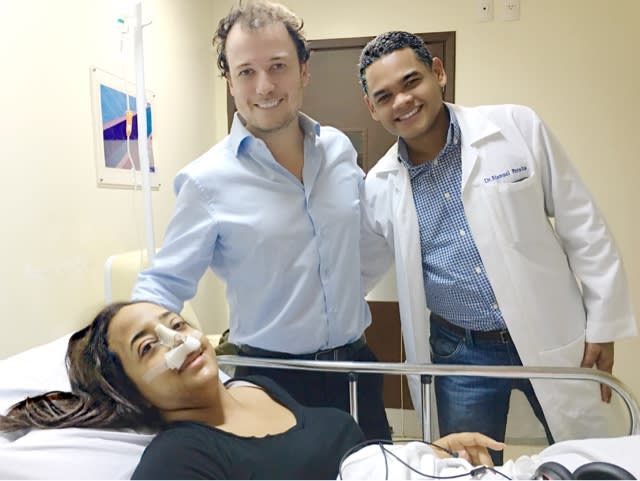 It wasn't painful at all. I honestly can tell you that waxing my legs was more painful than the surgery.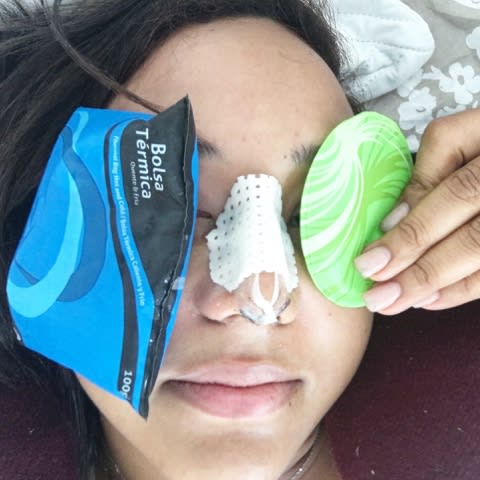 Of course, I didn't care and I was walking around with my purple eyes. This handsome guy was  bringing me acai everyday because my throat was so sore. Jared is the best husband ever. Oh, if you were wondering, I do heal fast.