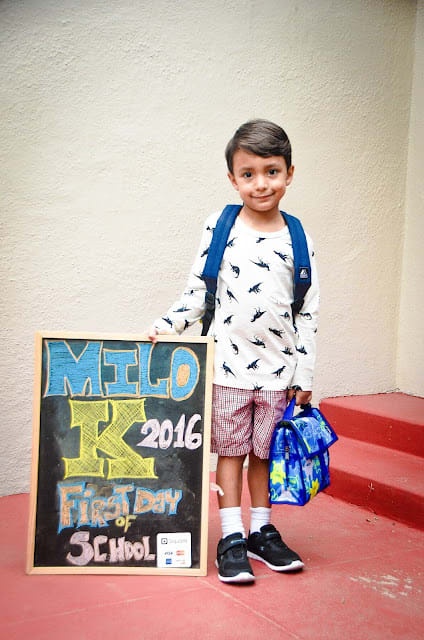 Today was a special day because the baby of our family went to school for the first time. Milo is in kindergarten.  He was ready to join his brother at the school. We got to the school and had some free pastries that were provided by the PTA for everyone.
I woke up, make the boys fresh orange juice and pancakes. The boys got ready and I helped them to brush their hair and put their shoes on.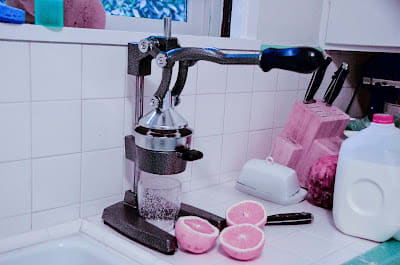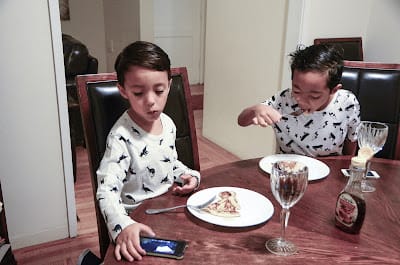 Mario and Milo are very picky with their food. They won't eat anything that might resembled a vegetable. It is a sad situation because I have to bribed them most of the time to eat one piece vegetable. I made them peanut butter and jelly sandwich (for Milo because he doesn't eat stuff with milk) and cheese sandwich for Mario with potato chips, fruit, and chocolate chip granola bars for snack for lunch.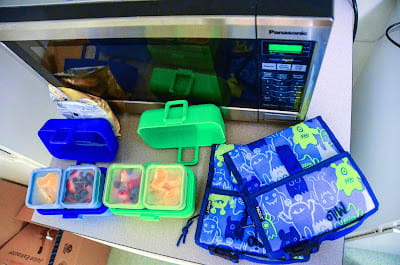 We've also designed our own backpacks.Minecraft and Star Wars theme.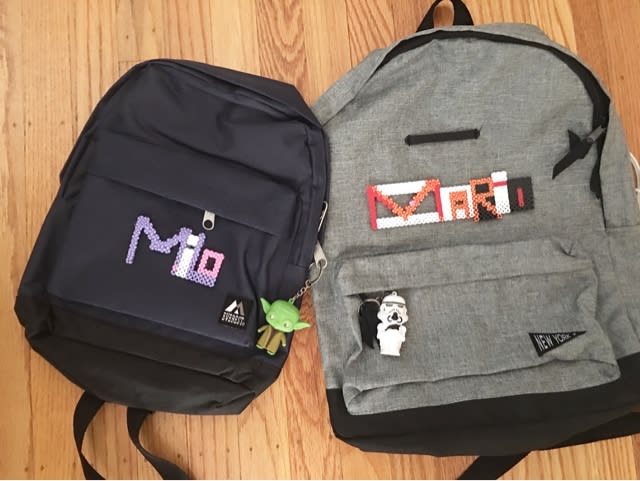 They are so adorable.  It was a perfect except for the fact that Jared wasn't here.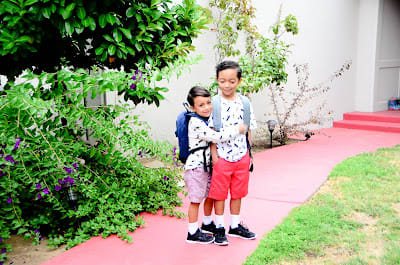 I don't think this is a great picture of me but the way Mario is hugging me is priceless. I hope both of them are always close to me.




The Hobbs Bros' ready to take on the world.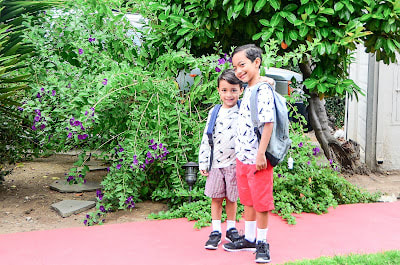 He is pure perfection and I am so lucky that he is mine.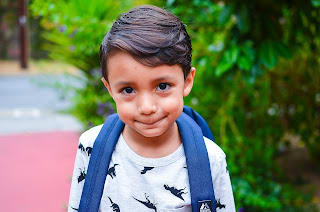 Here are some facts about Milo:
*Milo is five and a half years old. *He is kind and have a lot of empathy. *He enjoys playing minecraft with his best friend Mario.*He can read small books. *He is very bright and can do small math problems.*He knows many words in Portuguese and wants to learn how to speak it.*He knows some Spanish words, but he really doesn't care to learn more about it.*He loves when girls give him kisses. He is flirty like his mom.*He knows that he is cute and he will use it to his advantage.*He can do cartwheels better than anyone.*He very sensitive.*He loves to give me hugs and to tell me how wonderful I am, specially when I am feeling a little blue.*He is a amazing helper in the kitchen.*His favorite chore is to clean the windows and to dust the furniture.*He enjoys really hot showers.*He knows many butt jokes and he made up a song about butts.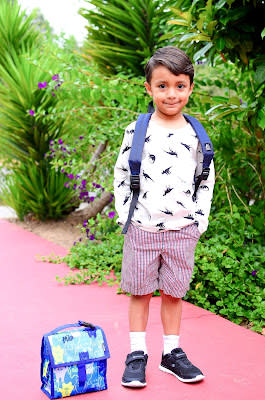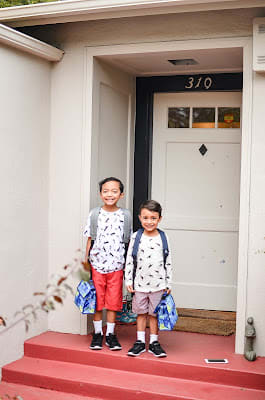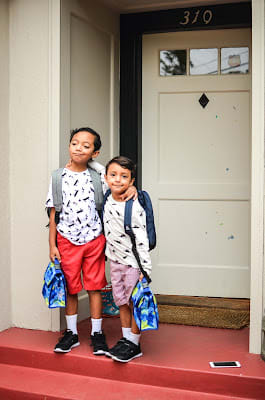 We were having second breakfast and signing up for many activities.
I am volunteering a lot. I should get a job at the school instead.
 This is the Principal Amanda Boyce.


Mario meeting his teacher Carol for the first time.
I took this photo as he was walking into his classroom. He is a third grader. I can't believe it.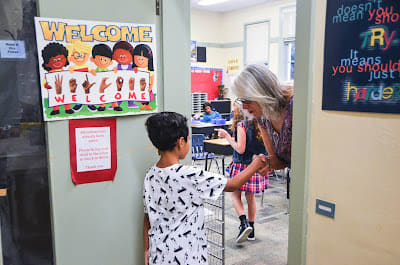 I took a quick photo of Milo. Milo and his teacher Linda. The teacher aid is my friend Anita. She used to be a professional basketball player.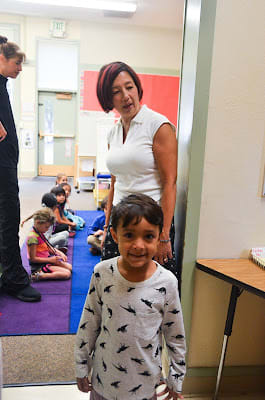 Our beautiful school.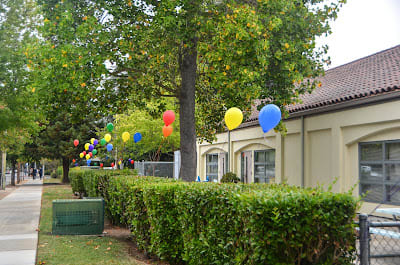 That was our amazing day. Now, I need to go to bed. I am exhausted.
Mario update:After many years struggling to do it, Mario has learned how to tie his shoes. This is Mario in his classroom.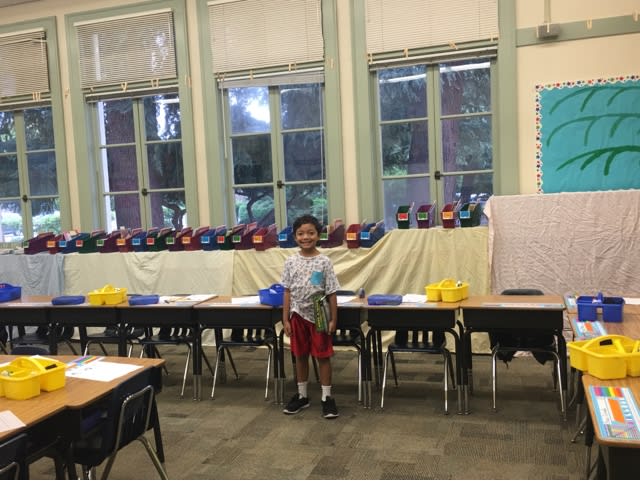 Milo update:Milo loves his Kindergarten class.