We had a long trip to the Dominican Republic.  It took us a whole day to get there.
Our stops were in Dallas, Orlando, Miami and finally the DR. We stayed at a resort the first three days, it was fun. We walked on the beach at night, it was really romantic. We really love spending time with each other.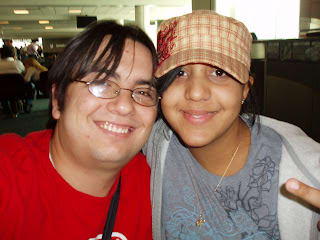 This is when we arrived at the hotel, we changed our clothes and went to the beach. No time to waste!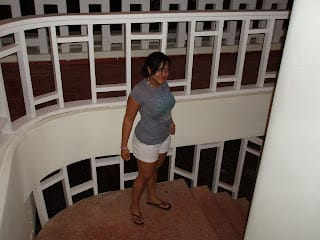 We walked on the beach at night and it was so romantic, just Jared and I.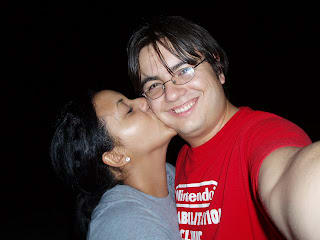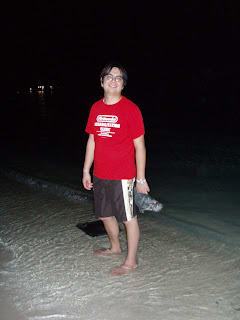 The buffet of the restaurant was open until two in the morning, so after a long walk on the beach we had a nice dinner and went to bed.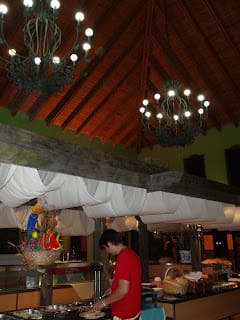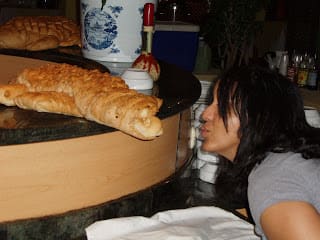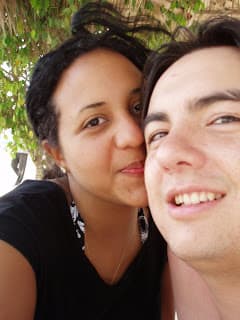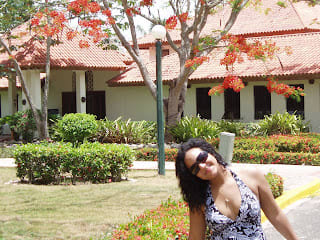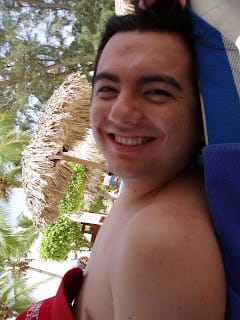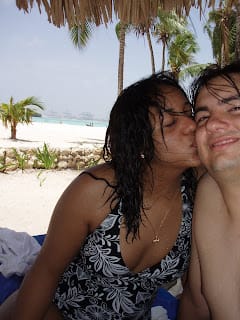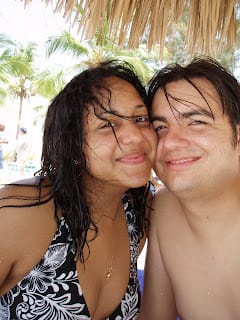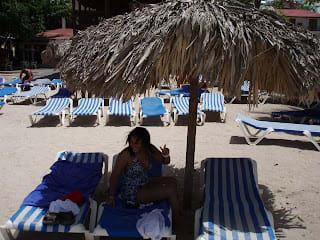 At the hotel's pool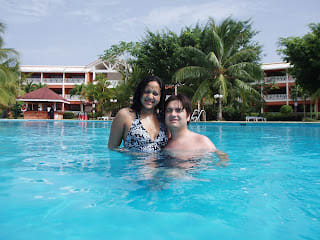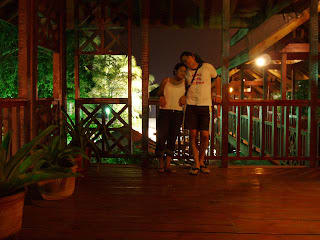 This is our baby growing... we are so happy, we can't wait to see our baby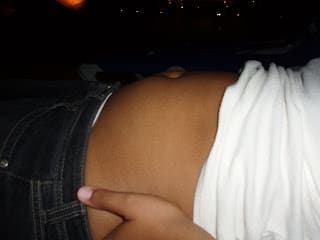 We went to a small dance club called Moon.  I really liked it, everything inside was white and the music was good.





I love this picture of us, it looks great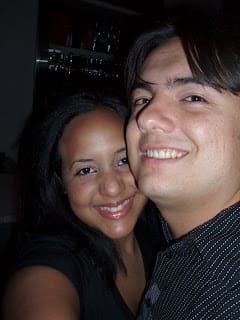 Jared and I  dancing at the club, Jared is a great dancer. He has learned so much, I'm so proud of him.



Jared and I were watching some television at my parents house when this HUGE spider appeared on the ceiling of the house.  Jared and I freaked out and started yelling and my mom came and defended us from the horrible spider that almost killed Jared from a heart attack.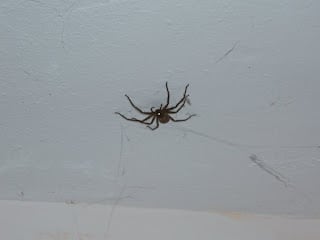 This is my older brother Julito. He was at a fair promoting his company. He is such a cute little man.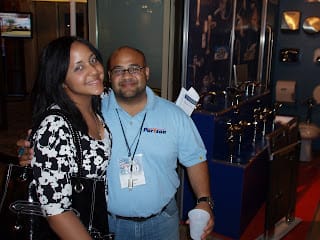 My parents and sister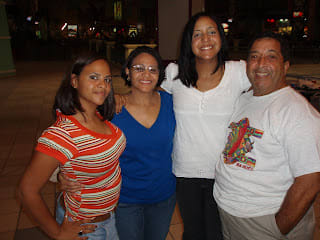 My dad opening a coconut with a machete.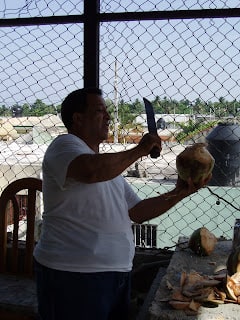 Jared and I kayaking to the island 'LA MATICA' at Boca Chica.