This city is AMAZING!  I thought we were culturally very advance until we move here and discovered that pretty much we are hillbillies.. Yes. I think the only thing we are is foodies. Thank goodness I have learned to eat a more diverse diet.
1.This city is all I ever dream of :)This city is like an utopian society with so many cultures, it pushes you to learn about other cultures and stop being culturally insensitive.
1.5First different thing is that in California they don't have plastic bags and if you want bags, any paper bags are sold to you for 10 cents.2. Safeway are the common grocery store here. The first few days I didn't care very much for this store because I thought it was kind of pricey but later I found out that it wasn't and that things are just that "affordable" here.  Another option is to Go to another city and fight the crow at Walmart.3. The city of Palo Alto picks up once a year all the garbage you have. We are still struggling with garbage. This city makes us recycle we like it or not. Our garbage container is the size of a hamper. Thank goodness Mario got me started into recycling in Santa Fe. 4. Besides our huge rent ( justify because we live in downtown right across Stanford university and Stanford mall) our utility's and everything else is 130 dollars at month.5.Our church ward is amazing. Me and the boys have been there for just two weeks and everyone treat us like family. I feel very love, like really love. Many of my Santa Fe friends told me about how wonderful the people from church in this area normally are. I feel a very good spirit here. Since I became a mother, every night I pray for my children to have a better life than I did and I know that now they will have that. I also know that in here they won't grow with influences of small minded people. Education here is the best in the United States and the church here is so strong. I feel relief. I am so glad we are out of New Mexico. I am sure will miss Santa Fe life but this is an improvement.
6.There is not competition at least for us. Most of these people are multi millionaires, scientist, famous athletes, and very educated. I noticed how they speak, how they treat each other, they don't use the passive aggressive way I noticed many people using in the church before. I don't see them also using the gospel to bully but I see them building each other with love, acceptance. There is a feeling of truthfulness and they do want to serve the Lord because they love Him. Not because they want to impress others. Maybe it is too soon to say this but I think I finally found my home for my family. I think here we are going to become the family we were meant to be. I also feel happier since I move here. I have less stress.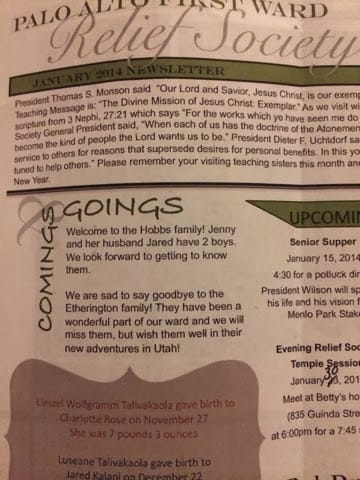 6. To enroll in any Palo Alto school Mario had a TB test. On Monday Mario got his test, he also got three other test and the last set of his immunization shots (for the second time) because the people at his pediatrician office forgot to record it. Sooo, Mario also got x-rays on his wrist as my request to see his growth and his bone age is of a 4 years old. He is going to be a late bloomer. He is 6 years old and still has all his baby teeth.  His pediatrician think he is going to be around 5'11.
Mario went to school on Thursday for the fist time to Walter Hayes elementary school. He was so excited and when he got there all the children knew his name. They welcomed him like a super star. His class is full of children from different countries. China, Israel, France, Spain. This is the newsletter from his class.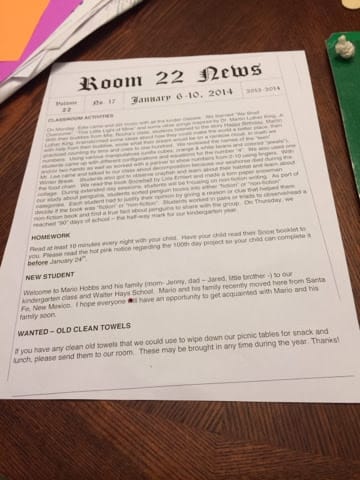 All his class materials.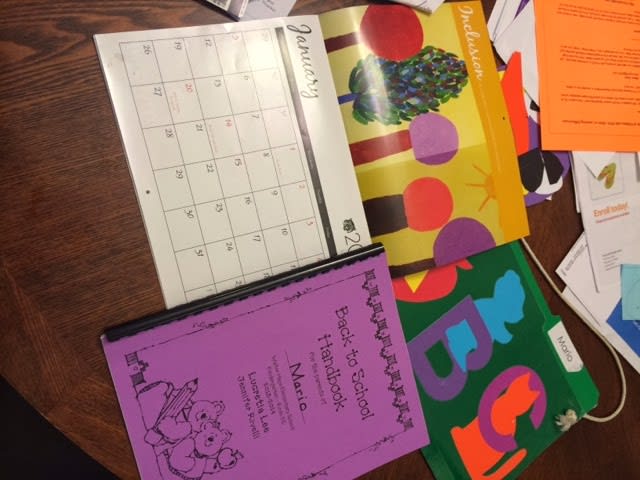 7. We live in downtown, all the restaurants deliver for free! My diet has pretty much suffer since we move here. Hopefully someday Mario and Milo will start trying different types of foods. I am not complaining because they restaurants bills with them are really cheap. Fries are very cheap.8. I enrolled in a 5 week communication class at STANFORD university!!! starting on the 15th. I am so excited! This course will help me in so many ways. I also will be able to meet so many people.

When we took Mario to get his tuberculosis test, Milo picked up a cold or something weird. Thursday at noon he had a fever of 103.  I took him to emergency care and  he was diagnosed with the ninja cold or with croup. He still not over it.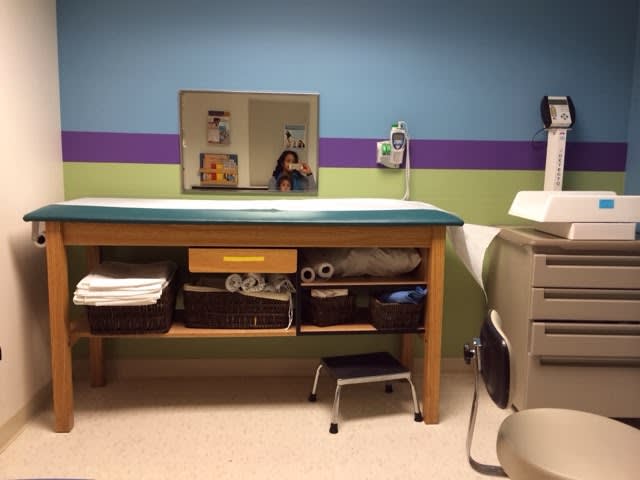 Today Jared is really sick. I think it is karma, because yesterday when we were all sick Jared left with his work's friends to have dinner instead of taking care of us, and now he is sick... I guess he is learning a lesson...by me taking care of him...