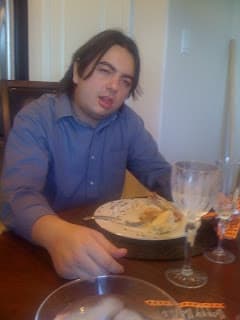 We spend two days preparing for thanksgiving. Everything was perfect. We ate too much like always, this year we decided to have our own thanksgiving meal in our home, and one of the goals was to cook smaller portions because we want to eat and feel better. I tried to buy everything in small portions but it didn't work. We had tons of food just for the three of us. I still have a batch of rolls waiting for me to bake them.  I'mso full from yesterday and so sleepy too.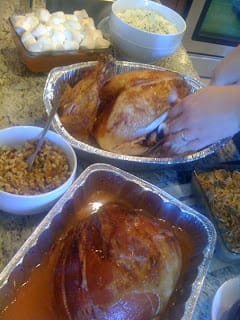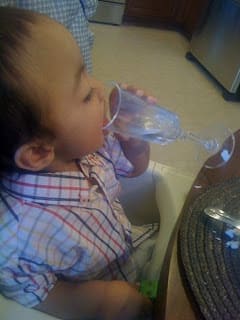 Jared carving his first turkey!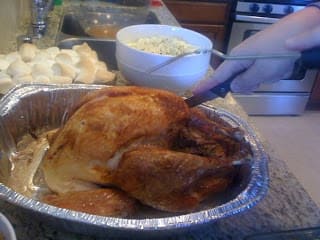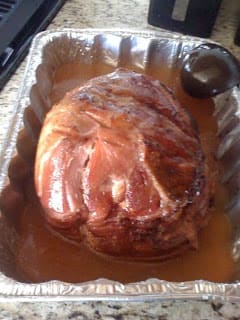 I have had no so good experiences with the turkey before so my meat of choice was an spiral ham. My first thanksgiving was in the house of Jared's uncle and the turkey was raw. It was just gross (my opinion) and I just ate an amazing broccoli salad that Terry made. I know that Jared felt so bad for me because it was supposed to be my first thanksgiving ever, but everything was just awful.  I remember him telling me to not eat breakfast that day because everything was going to be excellent, like in the movies, poor Jared. He was more disappointed than me.I made a honey brown sugar glazed ham.I soaked the ham for two days in pineapple juice, orange juice and enough brown sugar. It was so good that Jared and Mario couldn't resist to eat half of the ham before baking it.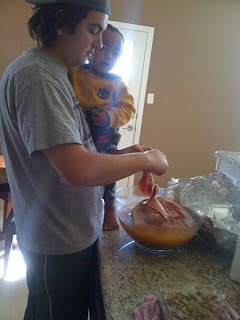 Thanksgiving morning. I'm still looking swollen from my heart problems stuff and from the thyroid. I gained more than 30 pounds after taking the radioactive pill and for my back luck my body is not reacting very well. My hormones level are still pretty high, so please keep me in your prayers.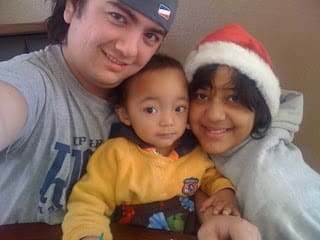 Going back to the good stuff. This was Jared's first turkey. I don't like turkey at all and I couldn't stop eating it, he is an amazing cook. The turkey was tender and it was really tasty.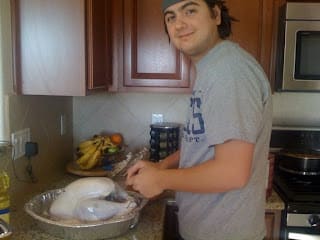 Jared brined the turkey for a day with kosher salt, pepper corns, vegetable broth and his other secret ingredient which I'm not allowed to share...and for the inside of the turkey he added an apple, rosemary, sage, and onions.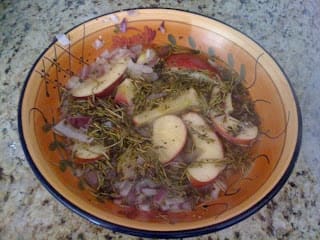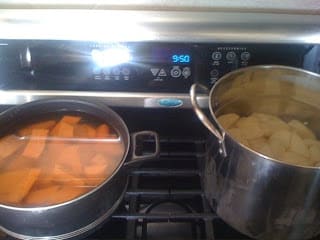 Mario wanted to help, he was in charge of making my home made rolls.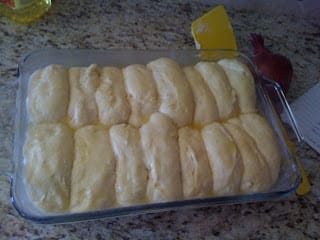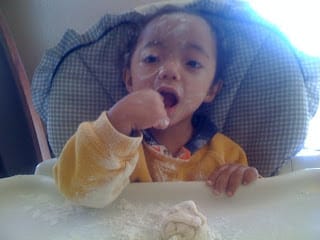 We had a great time cooking together.It wasn't stressful at all. Jared went in the morning to play football, came back and helped me and after we were done, I put Mario to take a nap and he put away the left overs. Seriously, he is the best husband. I'm so grateful for Jared, I'm a really complicated person and he is the one that gets me the most. He just knows what and when to say things to me, so I won't get offended and how to say them.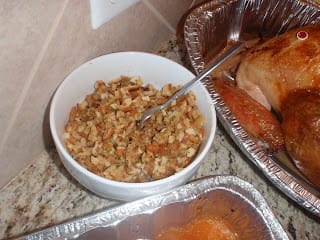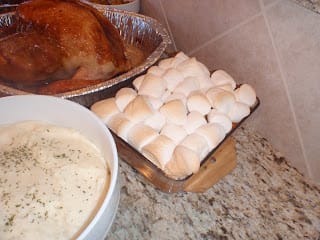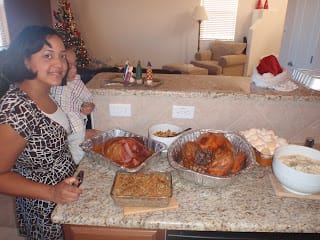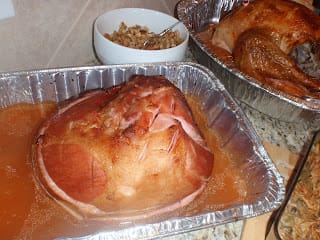 Jared's turkey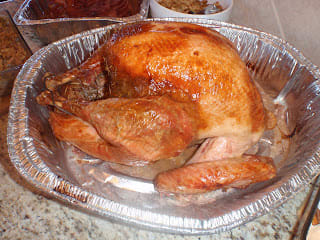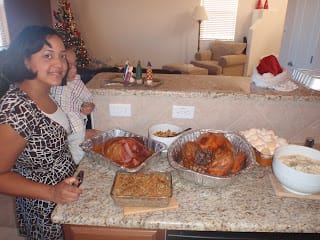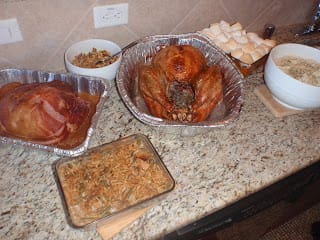 Our thanksgiving family picture.I'm grateful for my little family that brings joy to my life. They take care of me, of my health and provided emotional support in everything. I love them very much and I can't imagine my life without them. Everything I do, I do it for them, because they are everything to me.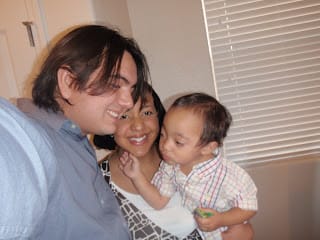 Mario was ready to eat, and give grace for this amazing dinner.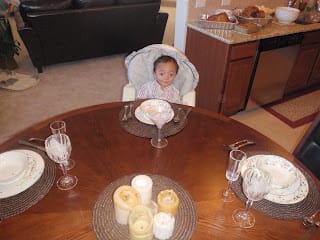 En este dia de gracias, estoy agredecida por el evangelio de Jesucristo, por el amor de mi pequeña familia, por mi Jared  y por mi Mario,por mis padres, mis hermanos y mis amigos sinceros. Estoy agradecida por todas las bendiciones que el Padre Celestial me ha dado, por la oportunidad de tocar las vidas de personas a mi alrededor y de tener el chance de ser mas humilde. Estoy agradecida por mis pruebas y por la gente dificil en mi vida porque gracias a ellos puedo crecer espiritualmente y acercarme y entender mas a mi padre celestial. Estoy agradecida por el profecta Jose Smith y por el gran ejemplo que el es para mi, por el profeta viviente y todos los lideres de la iglesia. Estoy agradecida por cada pequeña cosa en mi vida, por mis pruebas, por mis fallas,por mi salud, por mis enfermedades, por mis fortalesas.  Estoy agradecida por ser dominicana y a la vez vivir en un pais tan maravilloso como los Estados Unidos.  Estoy agradecida por estar viva y por tener la oportunidad de pasar mi vida con Jared y por ver y cuidar a Mario.