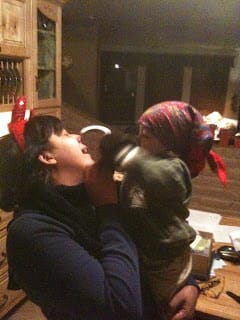 We went truck or trick at his grandparents neighborhood. It was nice to see Mario dress as a pirate and holding his little hook.He was in character the whole time.Mario doesn't talk yet, but we could tell he loved it.  We took him to two streets to ask for candy, the first few houses he was really shy and later when he saw that they were giving candy away the shyness went away too.  Mario took his little pumpkin basket and located in front of the doors and proceed to point at the pumpkin so people will put their candy in the basket.  Some people didn't give him that much candy so we would stay pointing until the people finally got it but in another houses they would put more candy on the basket and Mario will take the basket and run away to the next house. He was the sweetest, cutest pirate ever!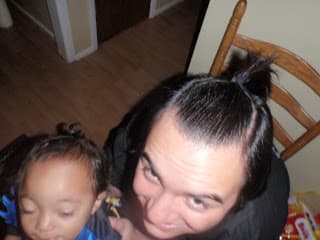 Mario and Jared dress as Samurais for halloween. Look at their tiny pony tail.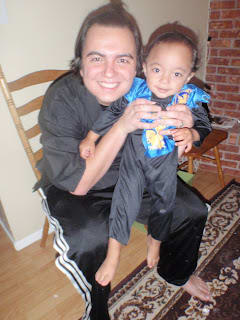 I made these party favors to look like little pumpkins.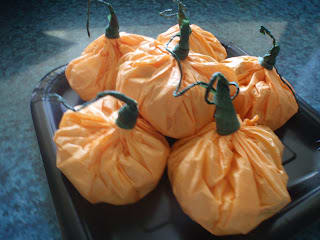 and I made some yummy cupcakes.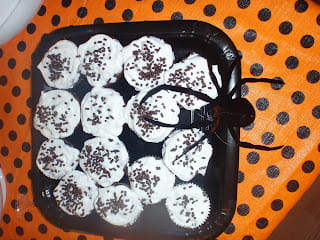 Guacamole eye. Scary or delicious?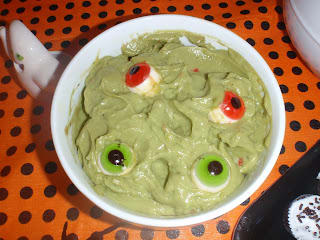 We had a great halloween party.