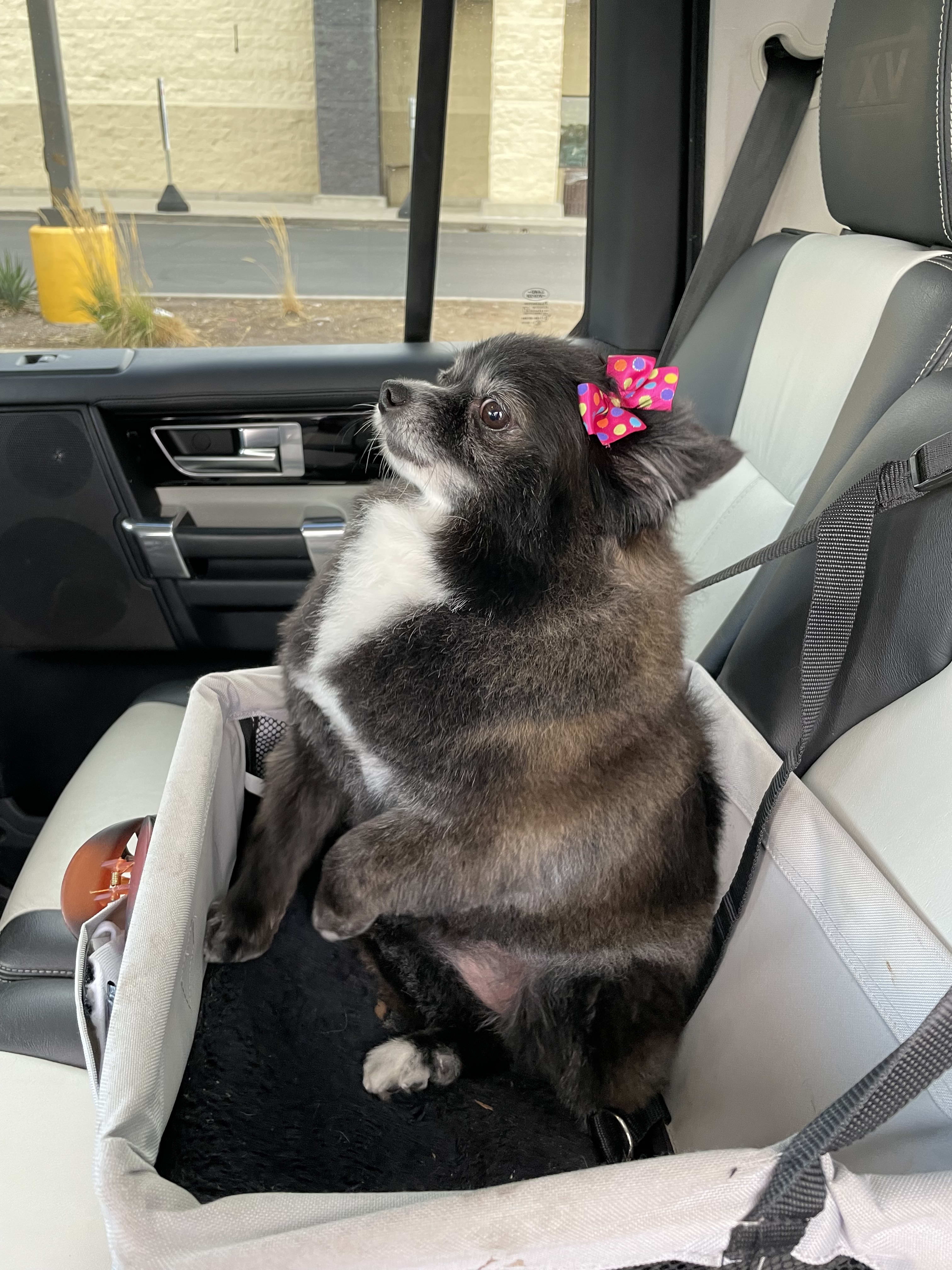 After the visit with Jared's family, it was time for us to go back to the cabin. We were able to rest and just enjoy nature. I do miss having little babies around but I am so glad we are out of that stage in life. I took so many naps, I read, I painted, and I walked around our property planning for future buildings. Mario and Milo kept insisting on going fishing. It wasn't fun for me. After a long day, Milo didn't catch anything. I made dinner, we enjoyed the hot tub, and we watched a movie.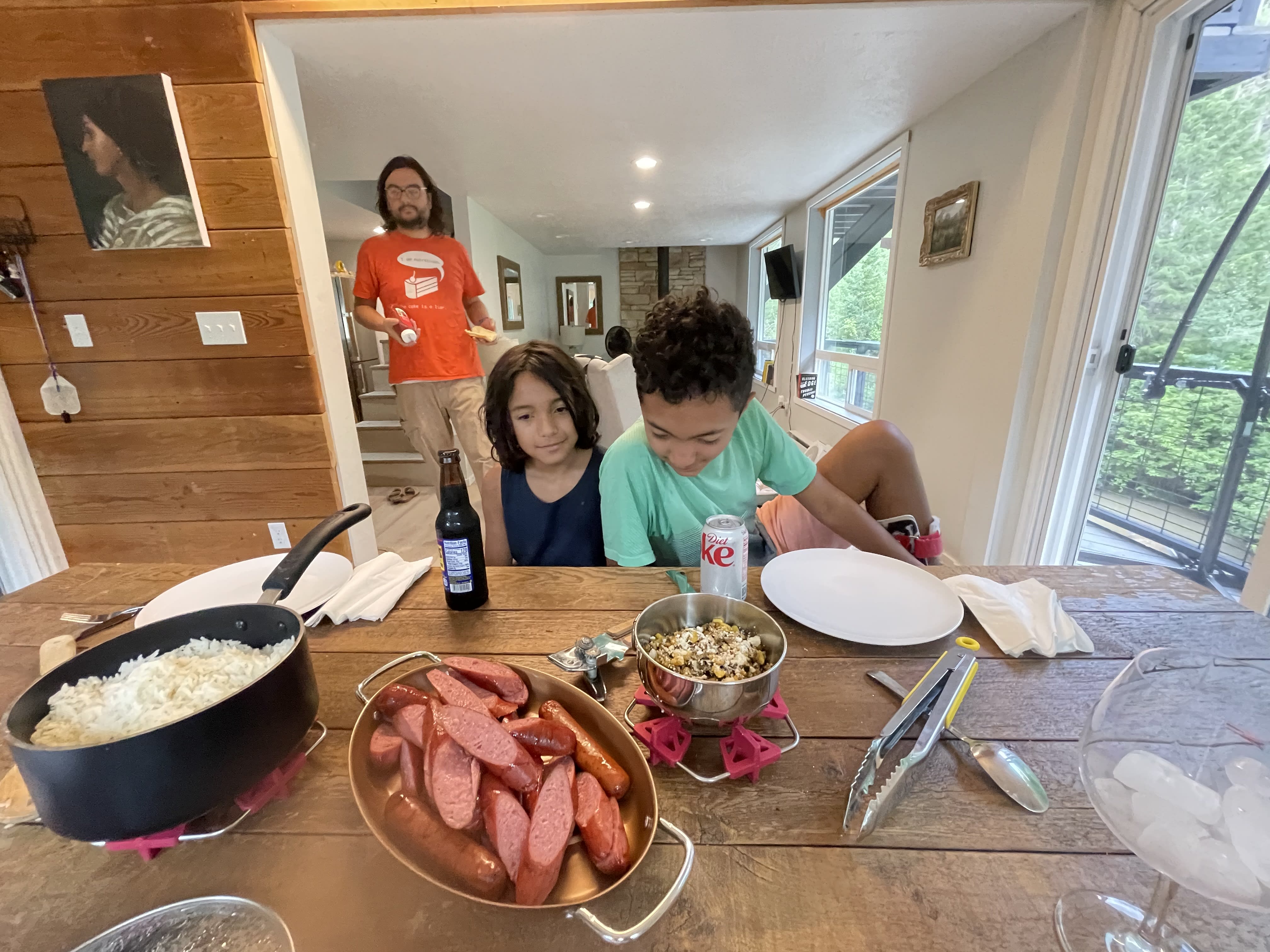 Mario and Milo fishing.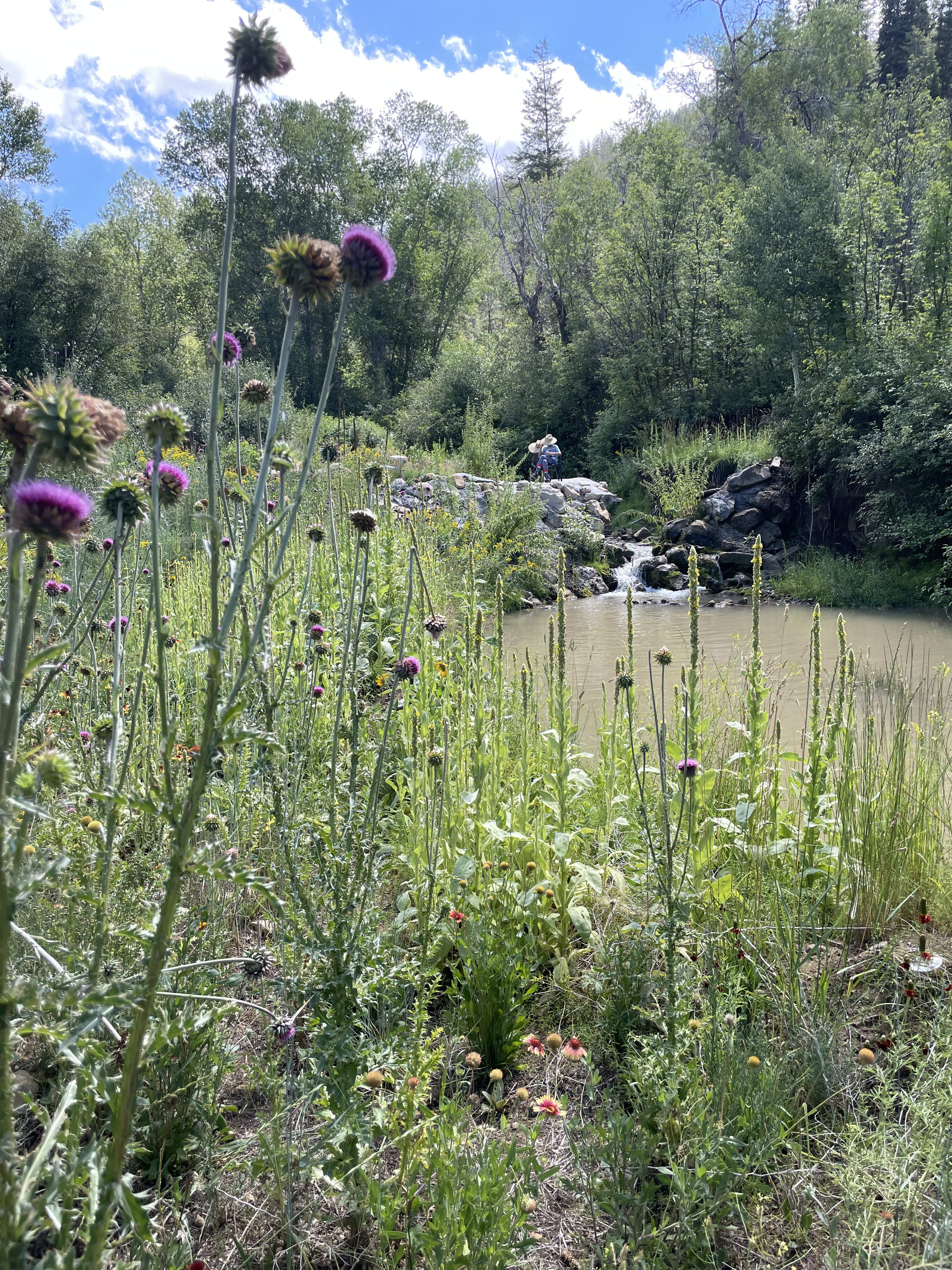 Jared and I enjoyed many quiet hikes with Chloe.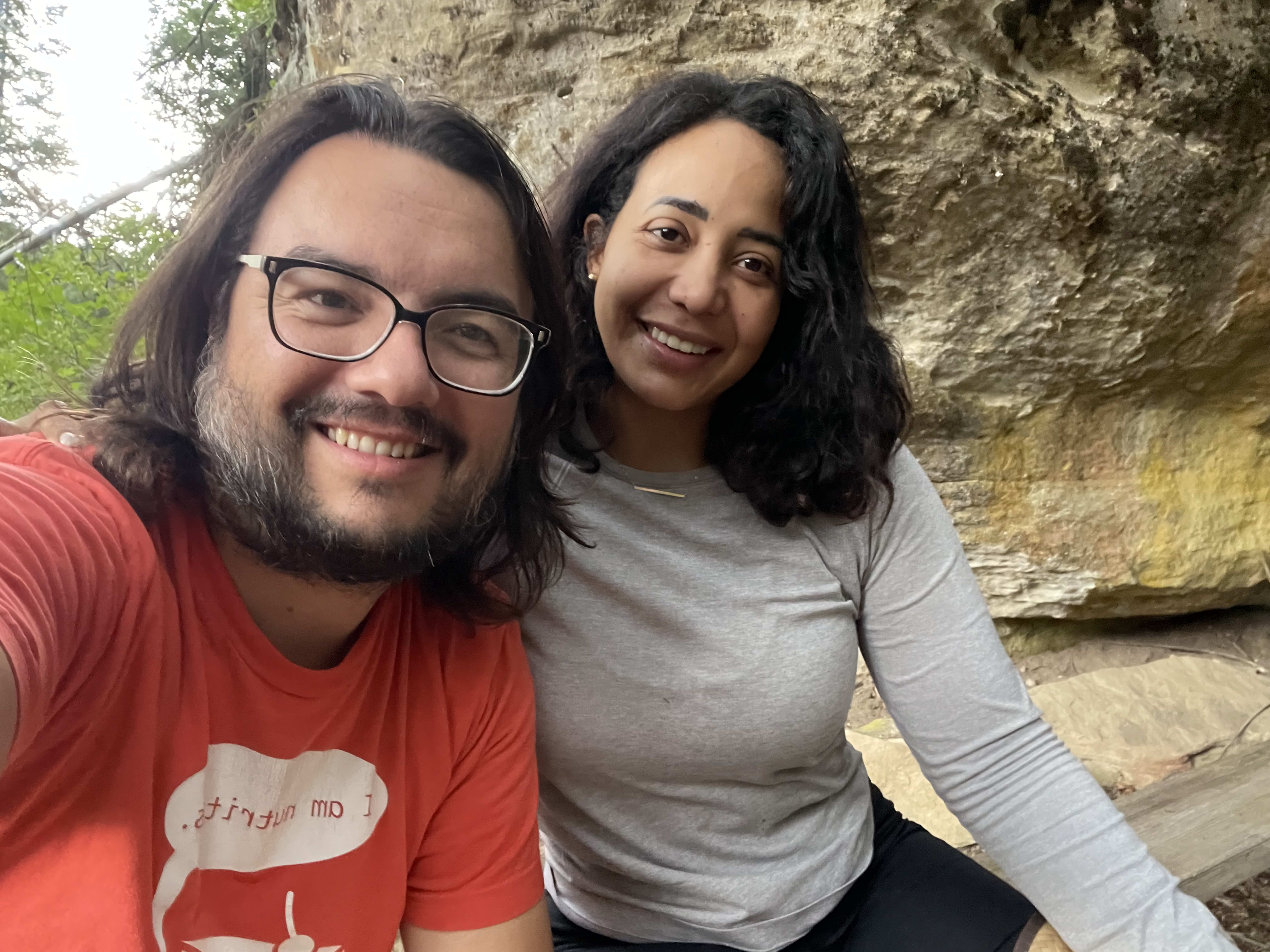 Cabin update photos
I haven't heard from our contractors for a while. I don't feel obsessive about it anymore. The cabins look amazing and the property does too. I am glad Jared's family had a good and comfortable time at our cabin. Sleep is very important. When people don't sleep well, the rest of the day is bad.
Chloe's Corner Bunk House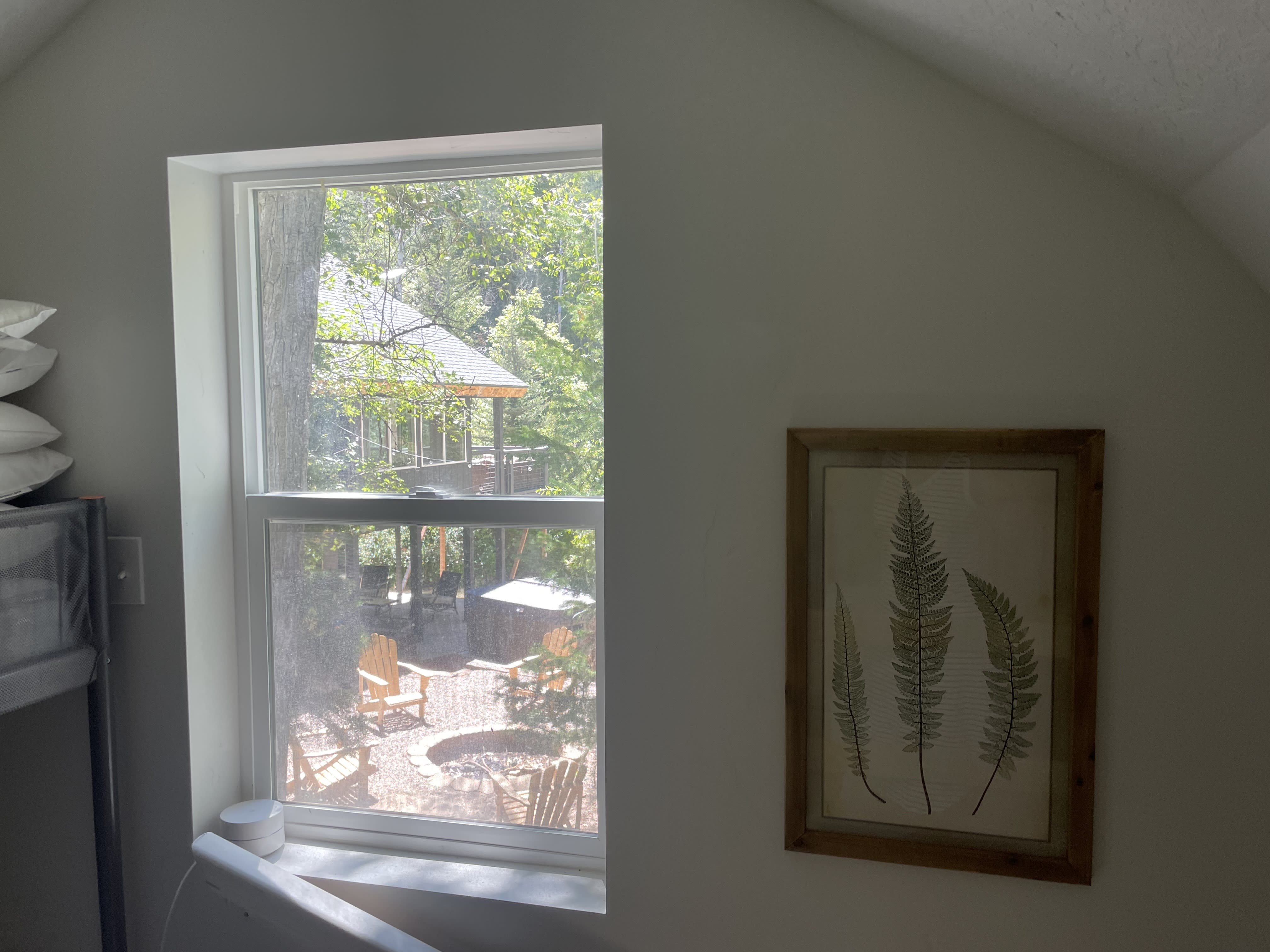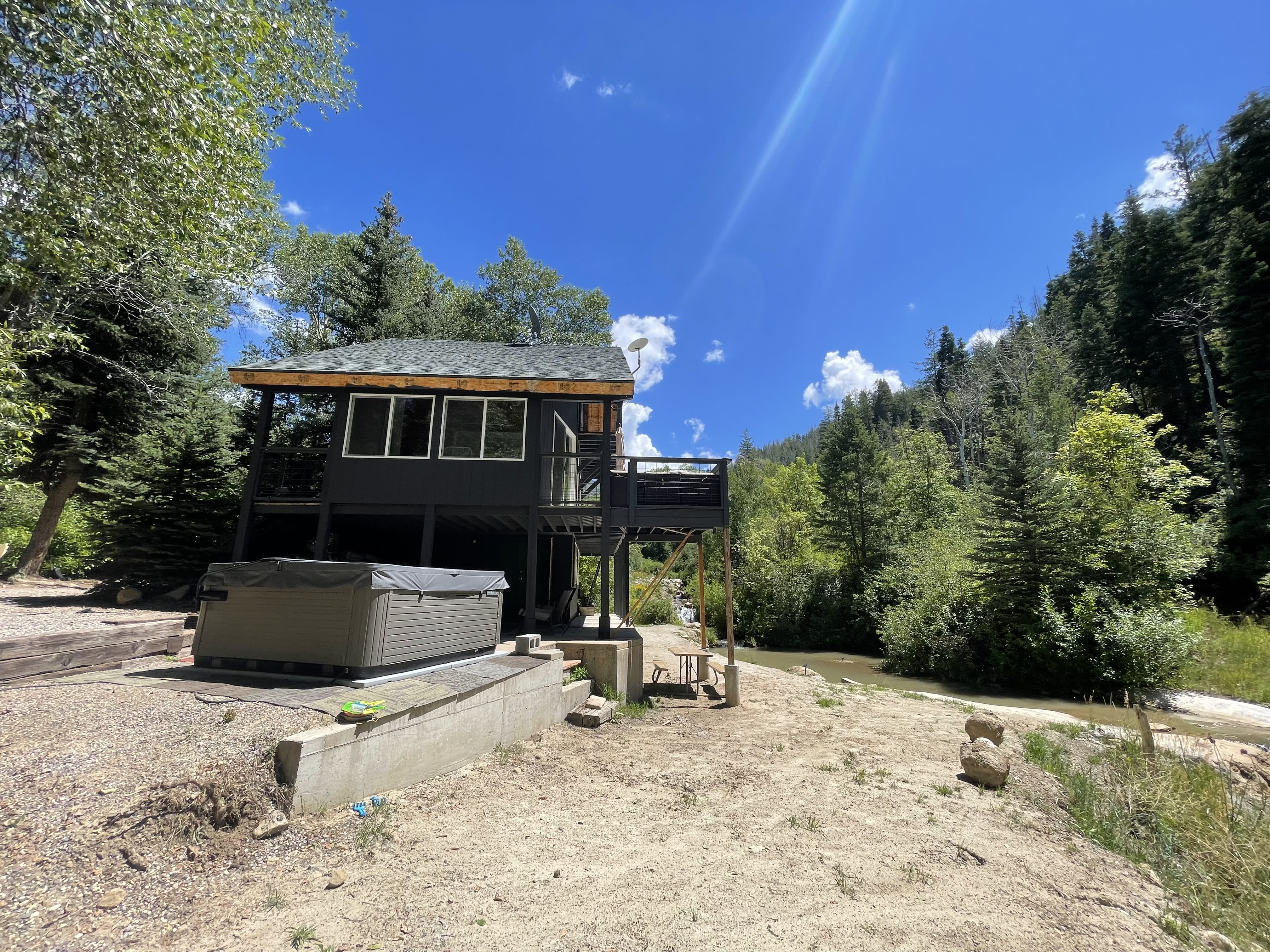 The contractors are taking their sweet time installing the soffits for the house.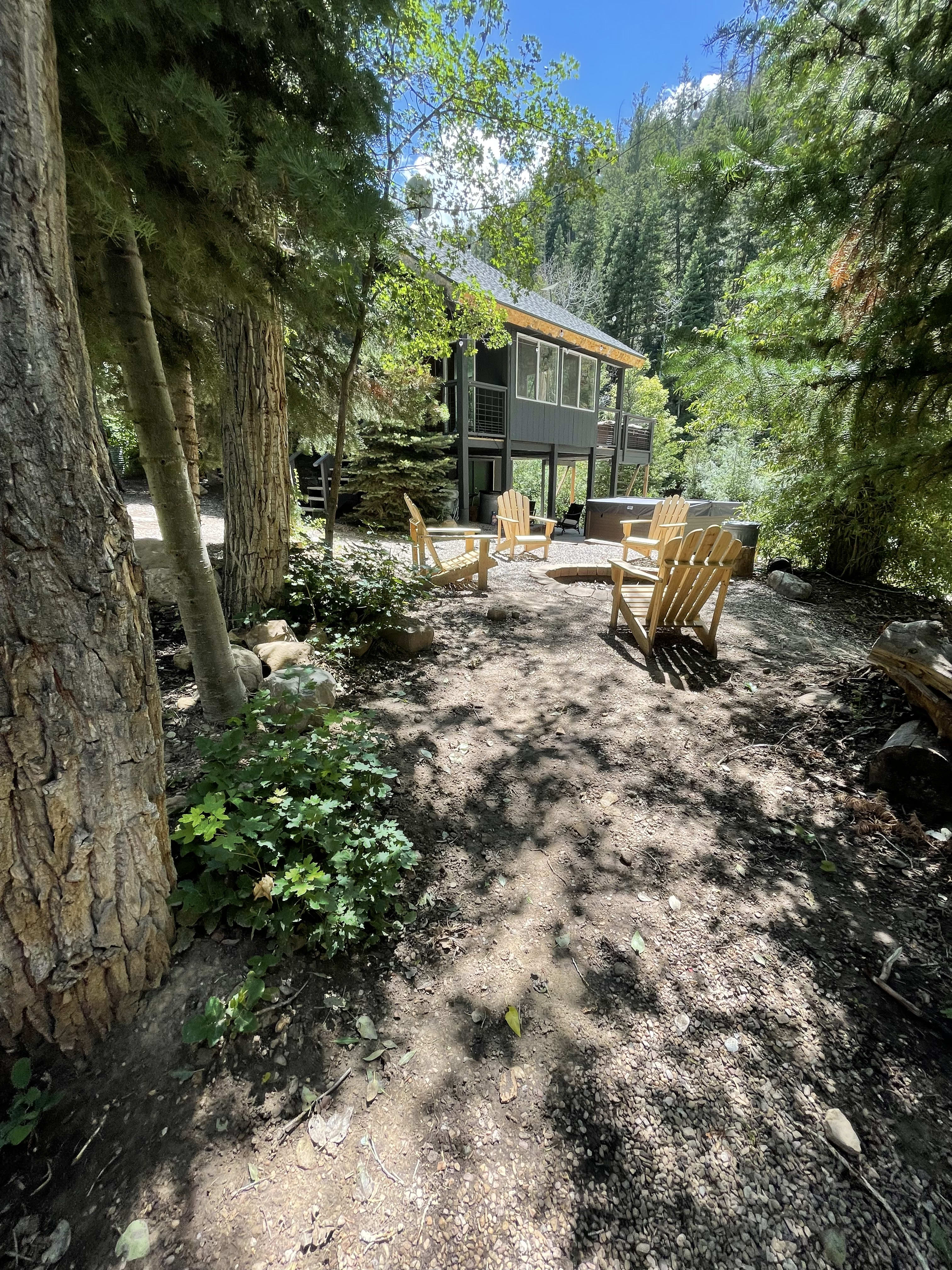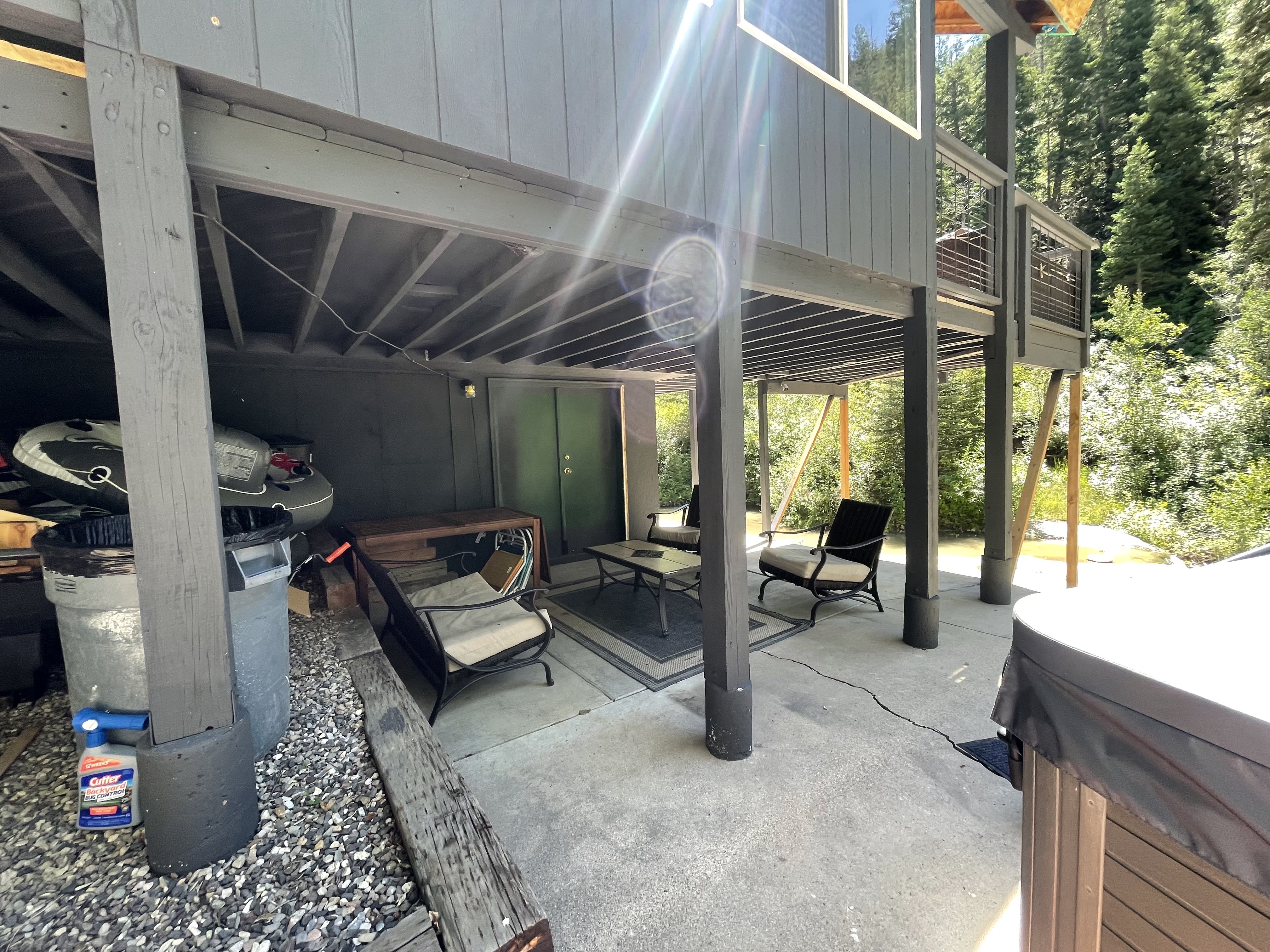 Chloe's Club House
This is the cabin that wasn't finished. I really wanted this cabin to be insulated but the contractors didn't do it in time. I had to get it ready for Jared's family. We spent two days cleaning it and bringing beds inside of it. We bought air conditioners for the two bunk houses and there were extra fans. I am hoping to get the upstairs done by next year and add a TV and couch to keep the little kids inside the cabin until everyone is awake. Jared's siblings are free range parents and I am not. I was super worried that some wild animal would hurt them or they would fall into the pond.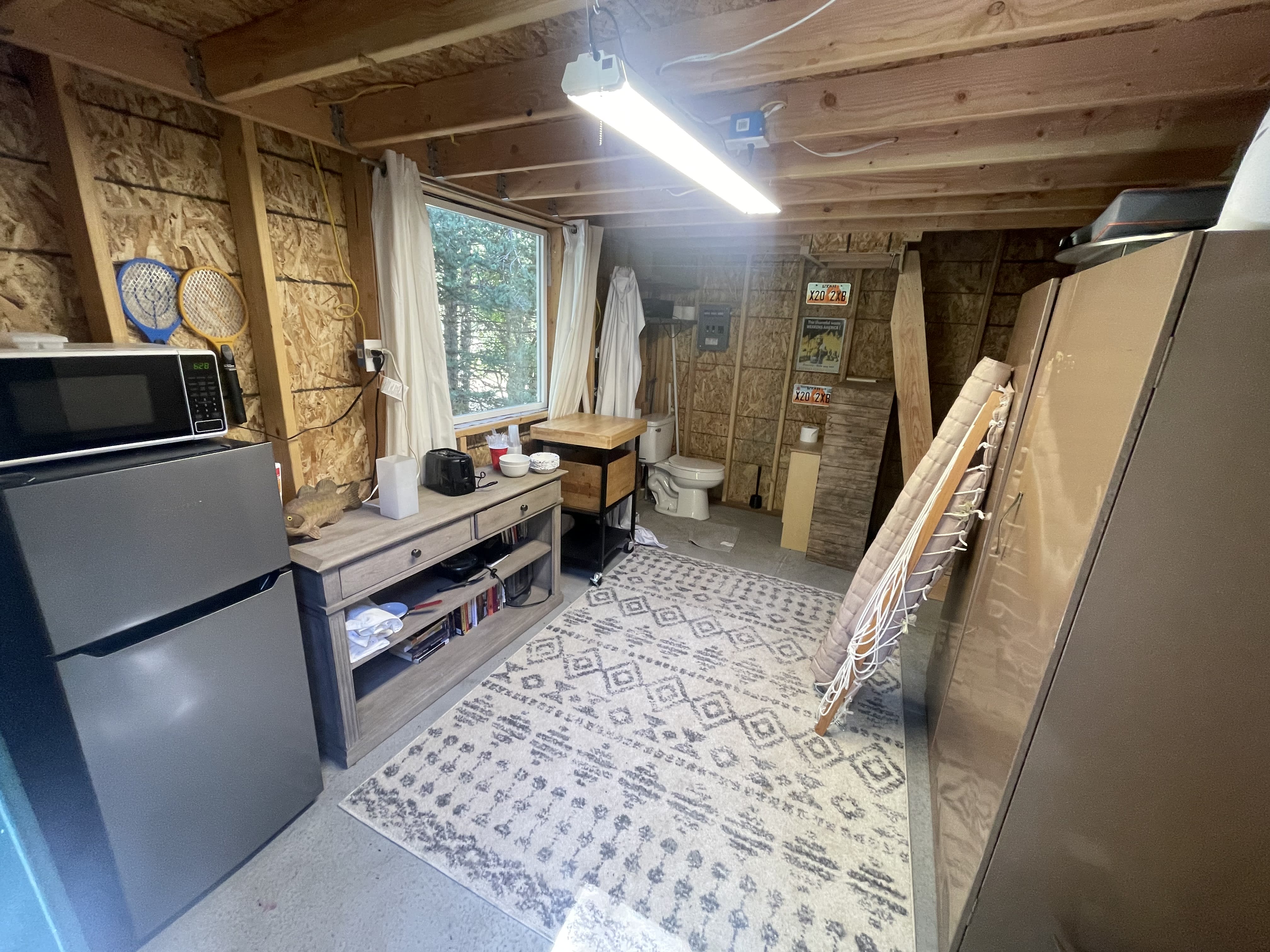 The Main Cabin
Main Level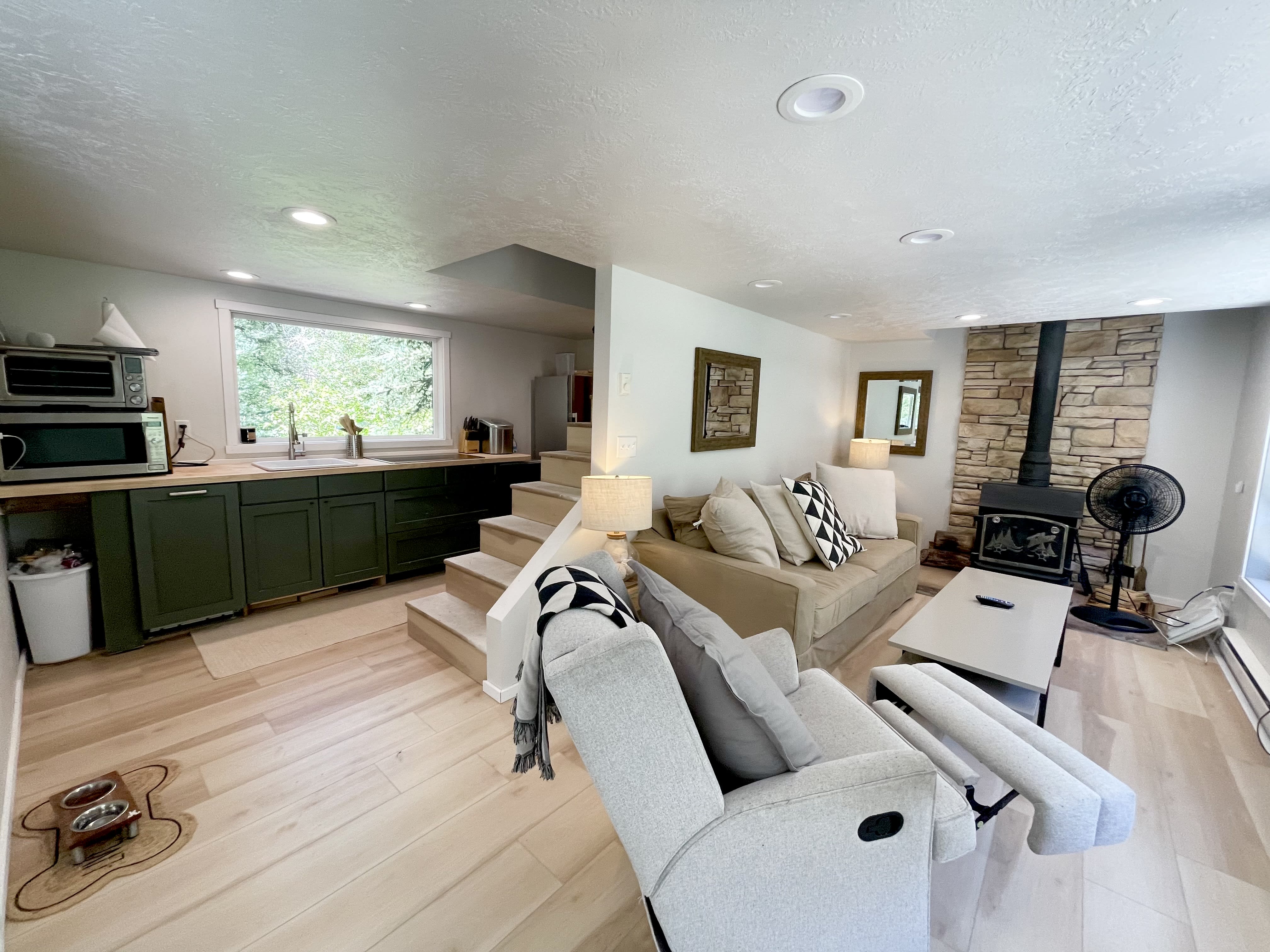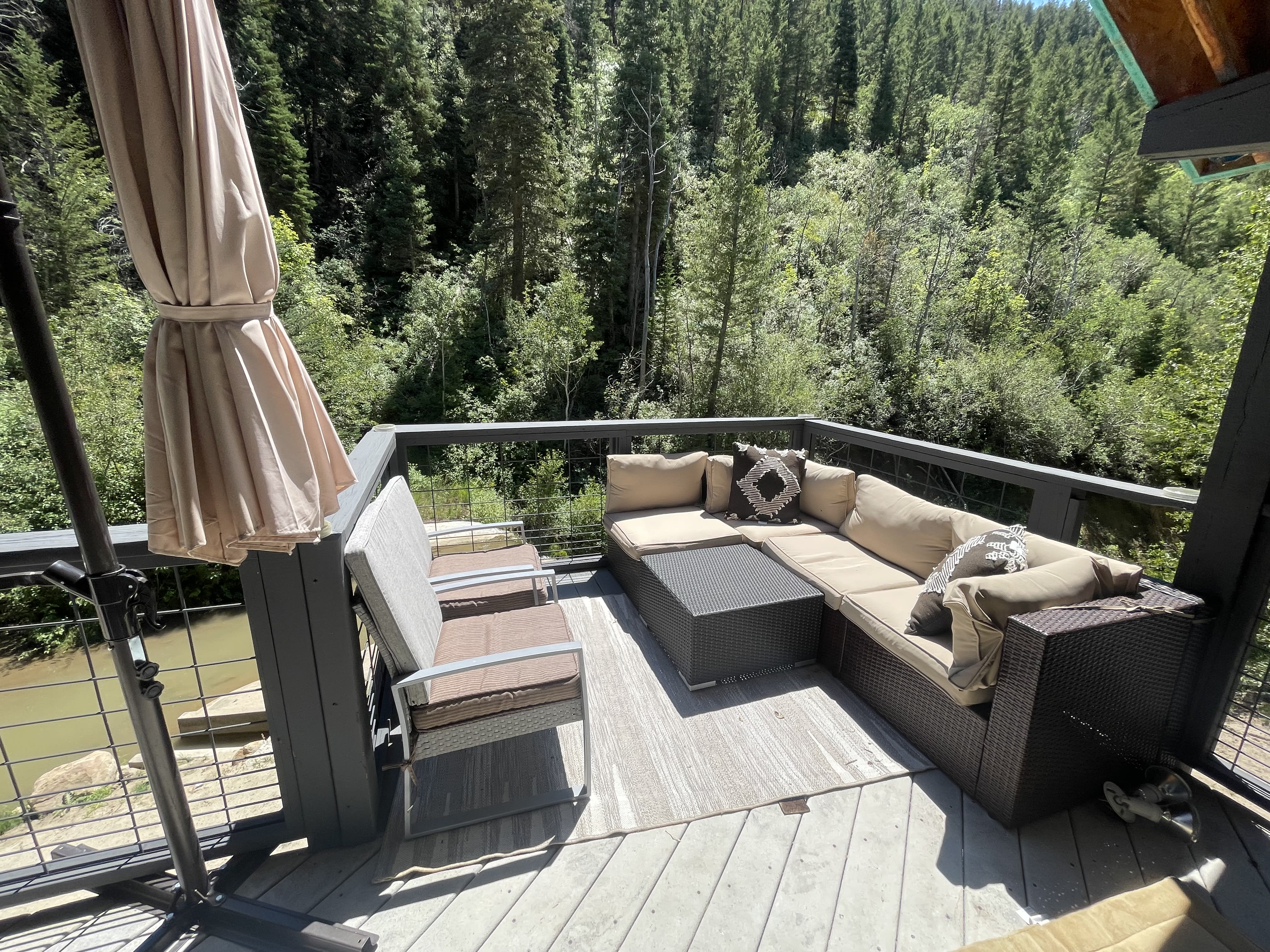 Upstairs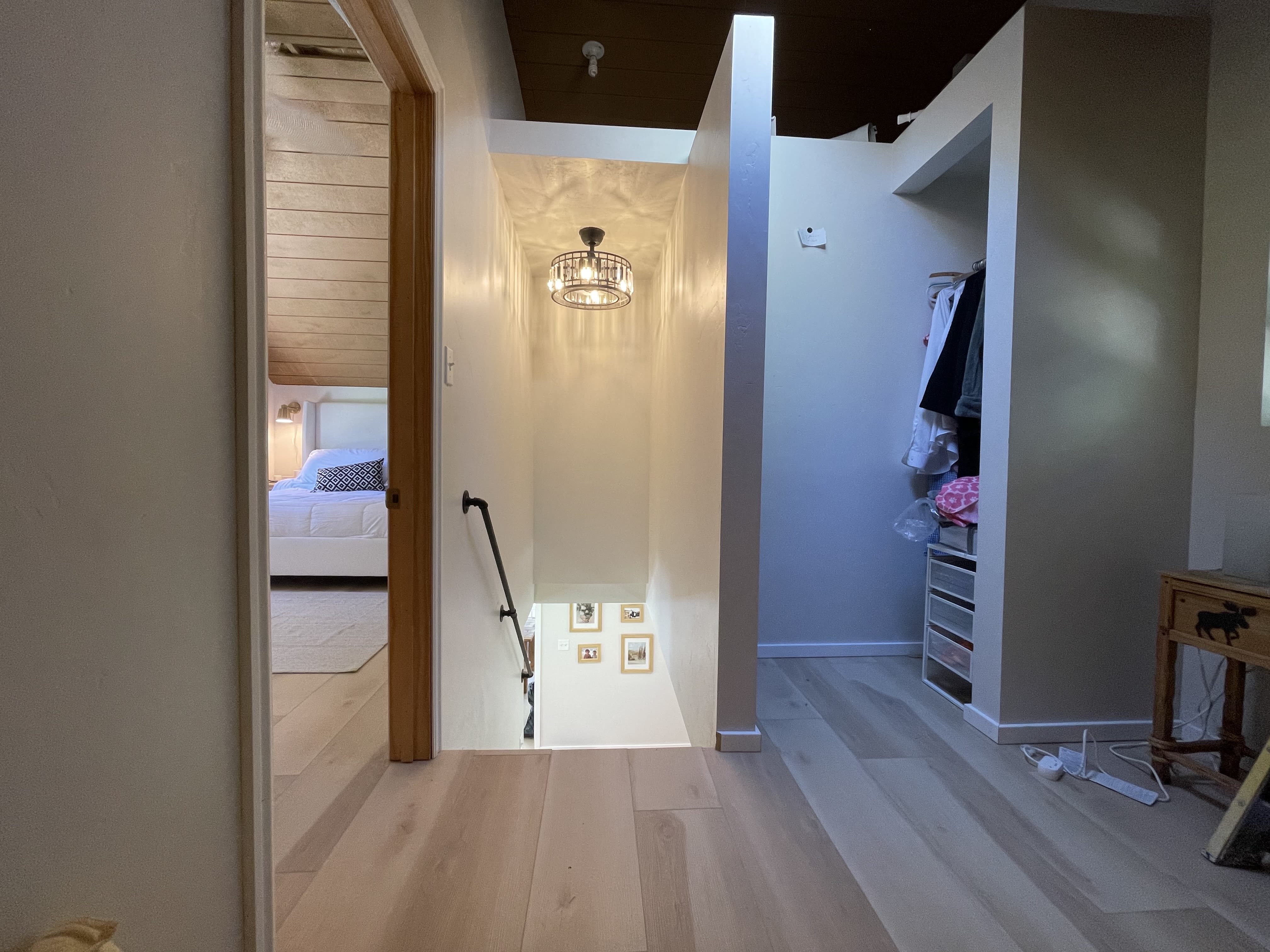 Here are a few pictures of the state of the house when we bought it in July 2021.