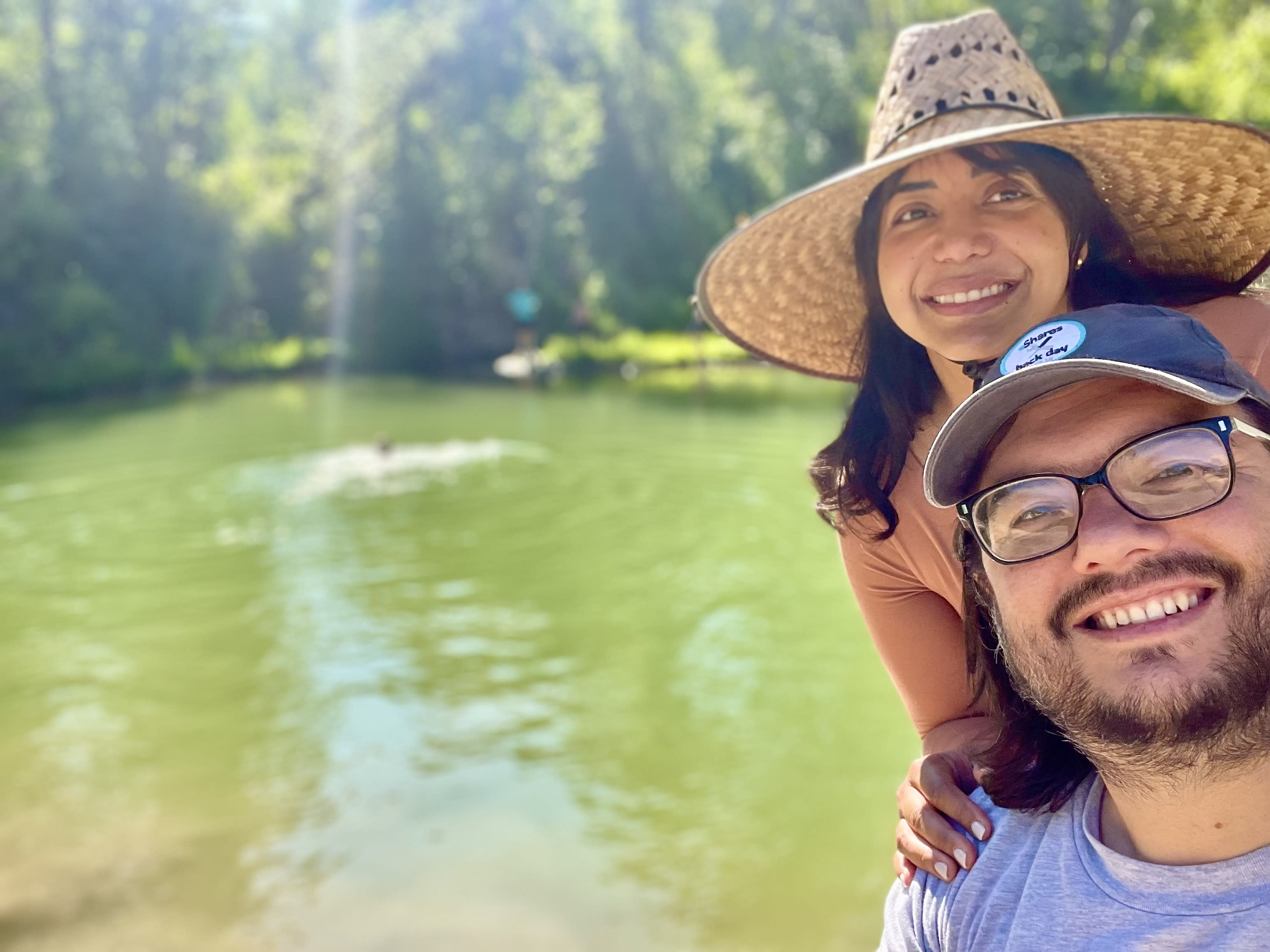 Disclaimer: This is going to be a long, detailed post. There are not a lot of photos of me because I was the one taking the photos.  
I invited all of Jared's family to celebrate pioneer week at our cabin. Pioneer Day is a HUGE deal in Utah. It is a bigger holiday than the 4th of July in this state.
The planning:
If you know me, you know I plan for everything. I thank my OCD for those skills. I am always ready for anything. Some activities were replaced by playing in the creek. We didn't get to go to the museum and we didn't see the horse parade.
Issues that we had: One of the cabins was not insulated, so we bought window air conditioners for all the cabins; we didn't have enough showers (contractors didn't hang the L-shaped shower rod); we ran out of forks; the little kids were wasting a lot of the drinks... but besides that, it was a hit!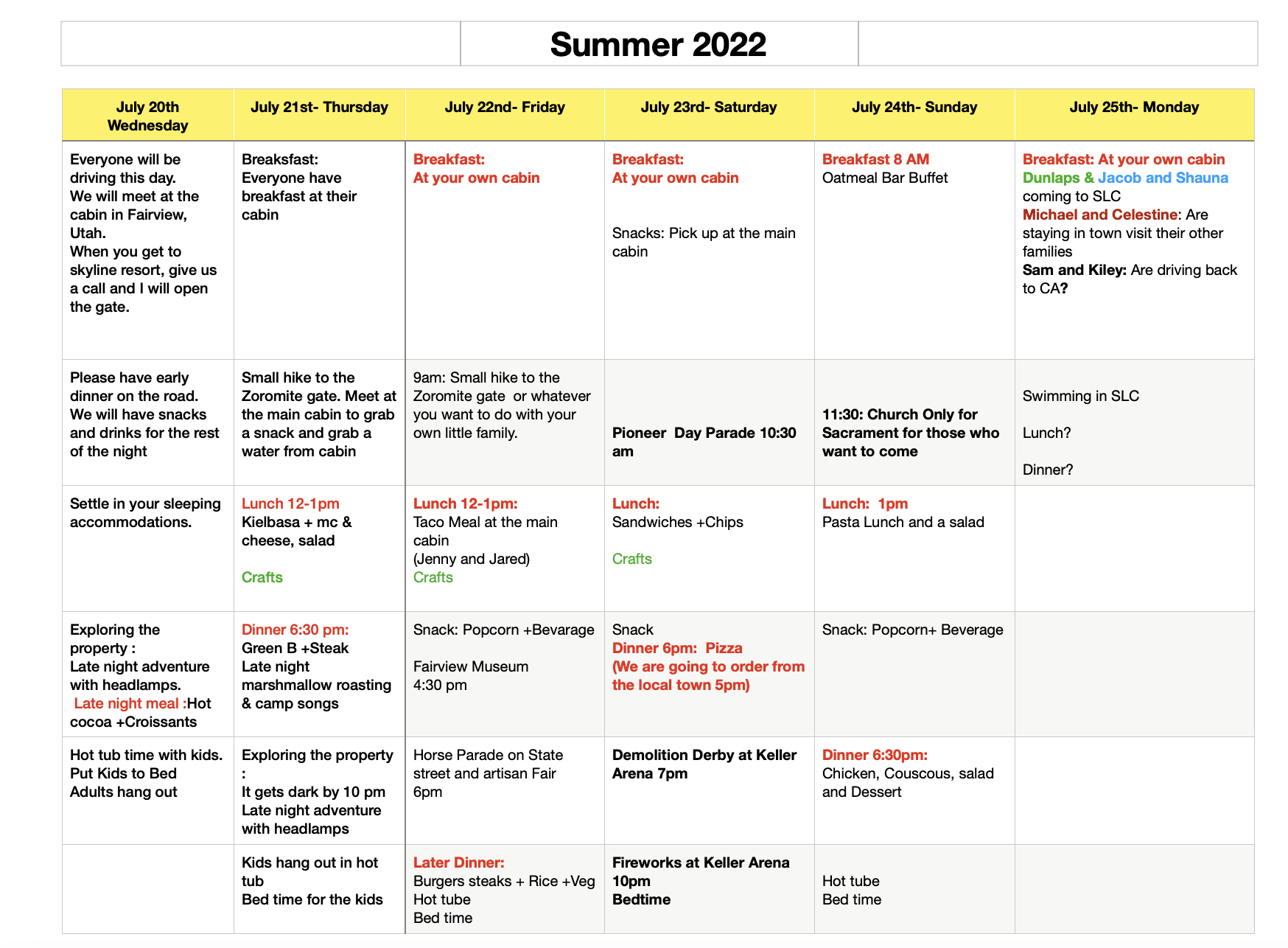 The Zoramite Hike
The first day we hiked 0.79 miles uphill to the big pond past the "Zoramite Gate". The Zoramite Gate is a gate that goes through our property to a bunch of huge lodges. I usually think about starting to charge a toll because they go through part of my property. The previous owners named the gated the "Zoramite Gate" because the people there think they are better than everyone else. As we were walking, a random Karen was driving down the road and stopped next to Jared to ask him who we were with? Jared right away told him about our friend Scott. She smiled and left. Really, Karen?
Twenty minutes later, we arrived at the Zoramite pond. Our family has two very adventurous boys: Milo "Fabio" and Beau "Grylls". Both of them jumped into the 4o degree water.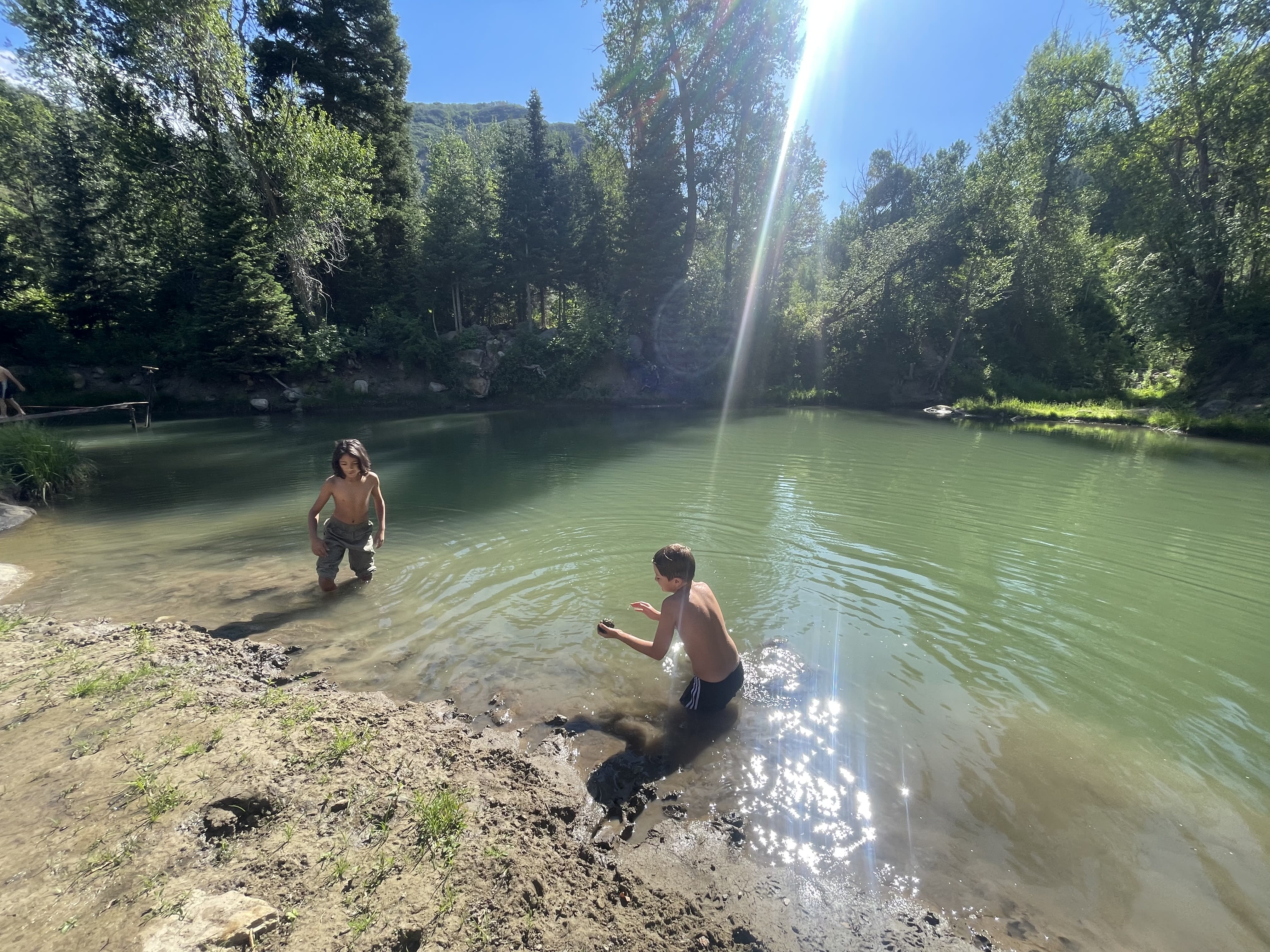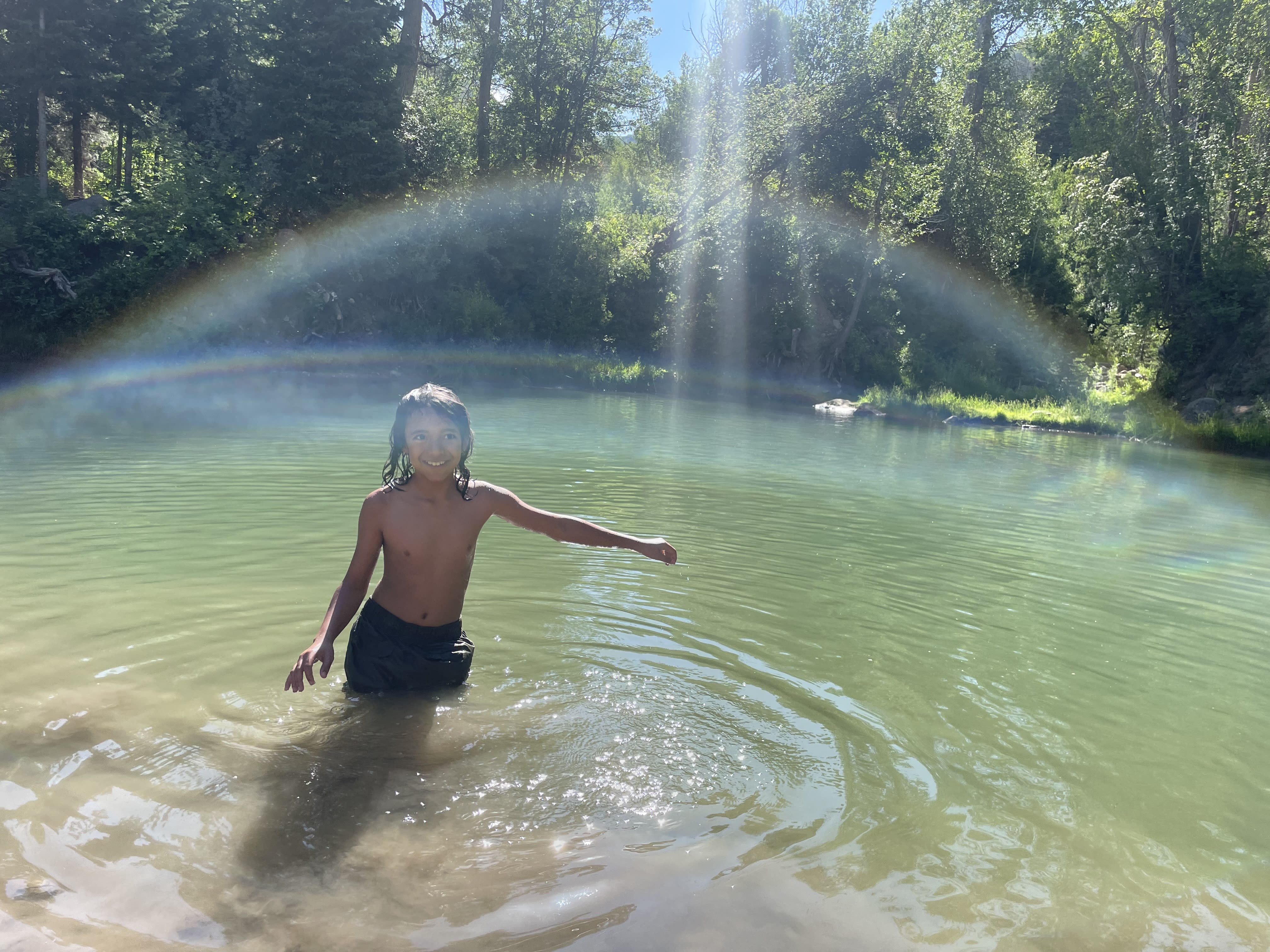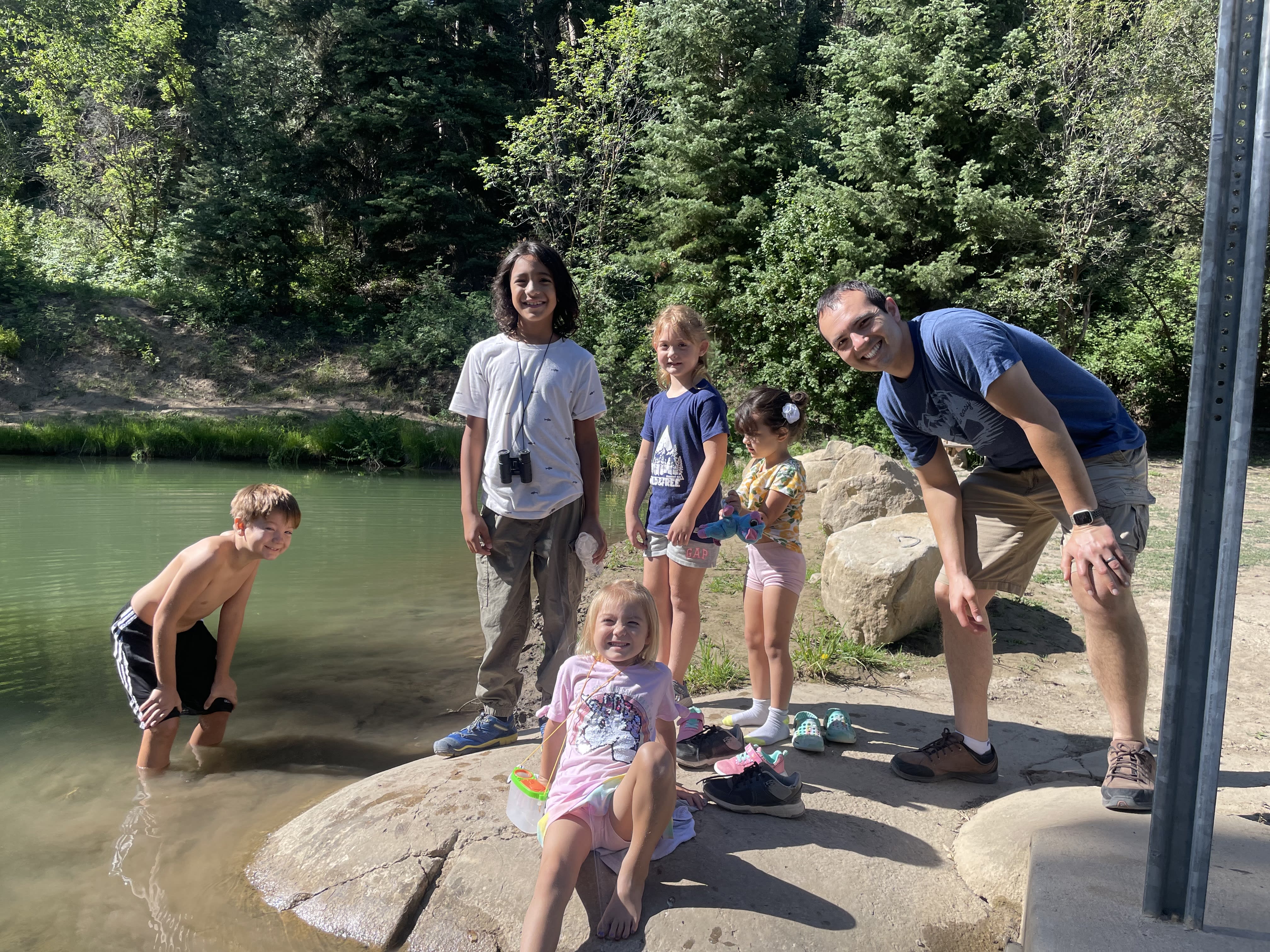 Mario stayed at the cabin because he is still wearing his leg braces. He can't walk long distances yet and we were expecting our new washer and dryer delivery. Someone needed to stay and wait for the delivery people to call and ask for directions (there is no cell phone signal in the canyon so we rely on Wi-Fi calling at the cabin). He used the walkie talkie to let us know when they were going to arrive at the property.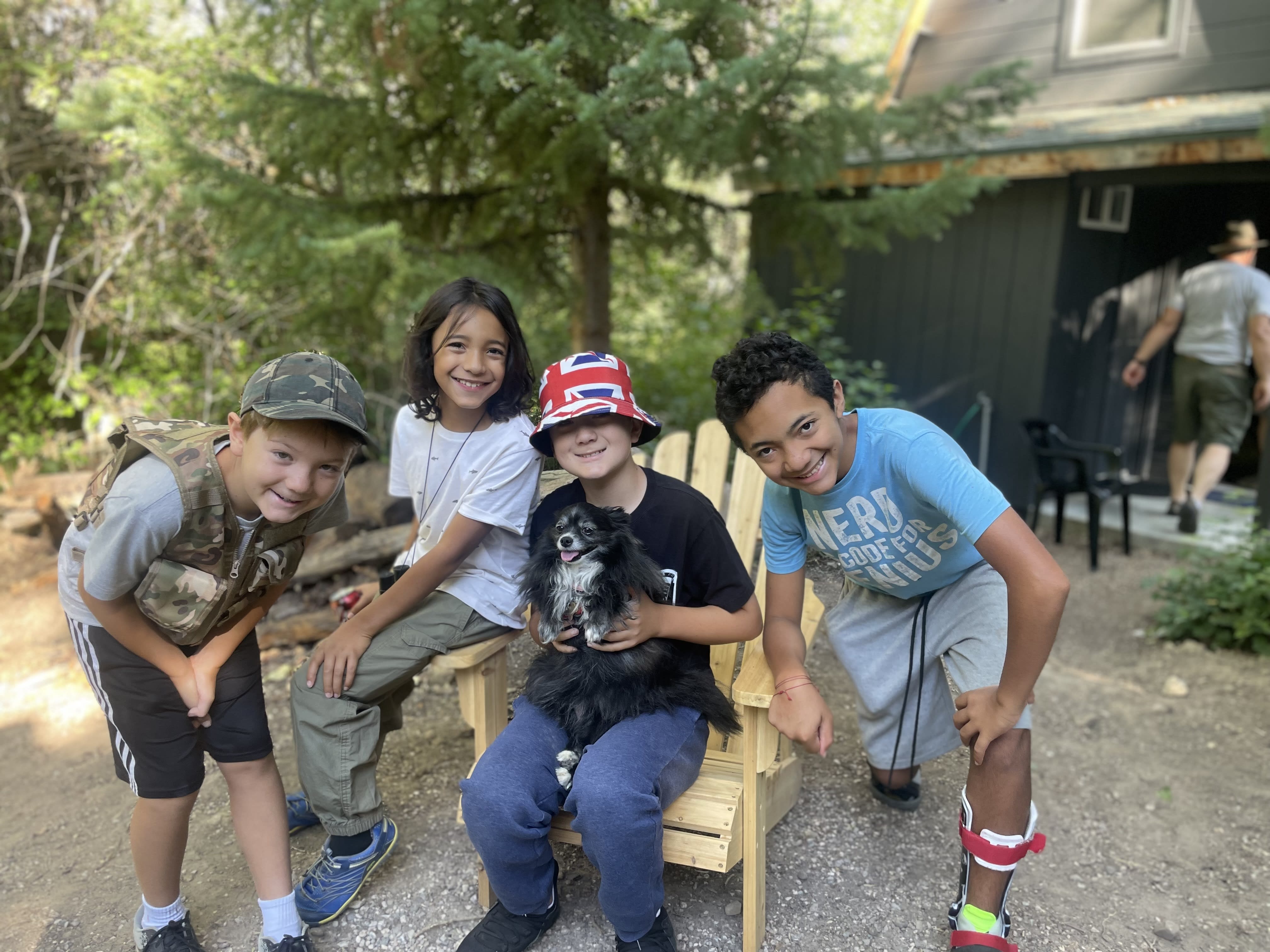 Jacob and Shauna were really helpful buying a bouncy house for the little kids to use. I was really stressed out because some of the kids are young and randomly walk around without any adult supervision around the creek. I was so worried that one of them would drown or get eaten by an animal. This bouncy house kept them busy and safe.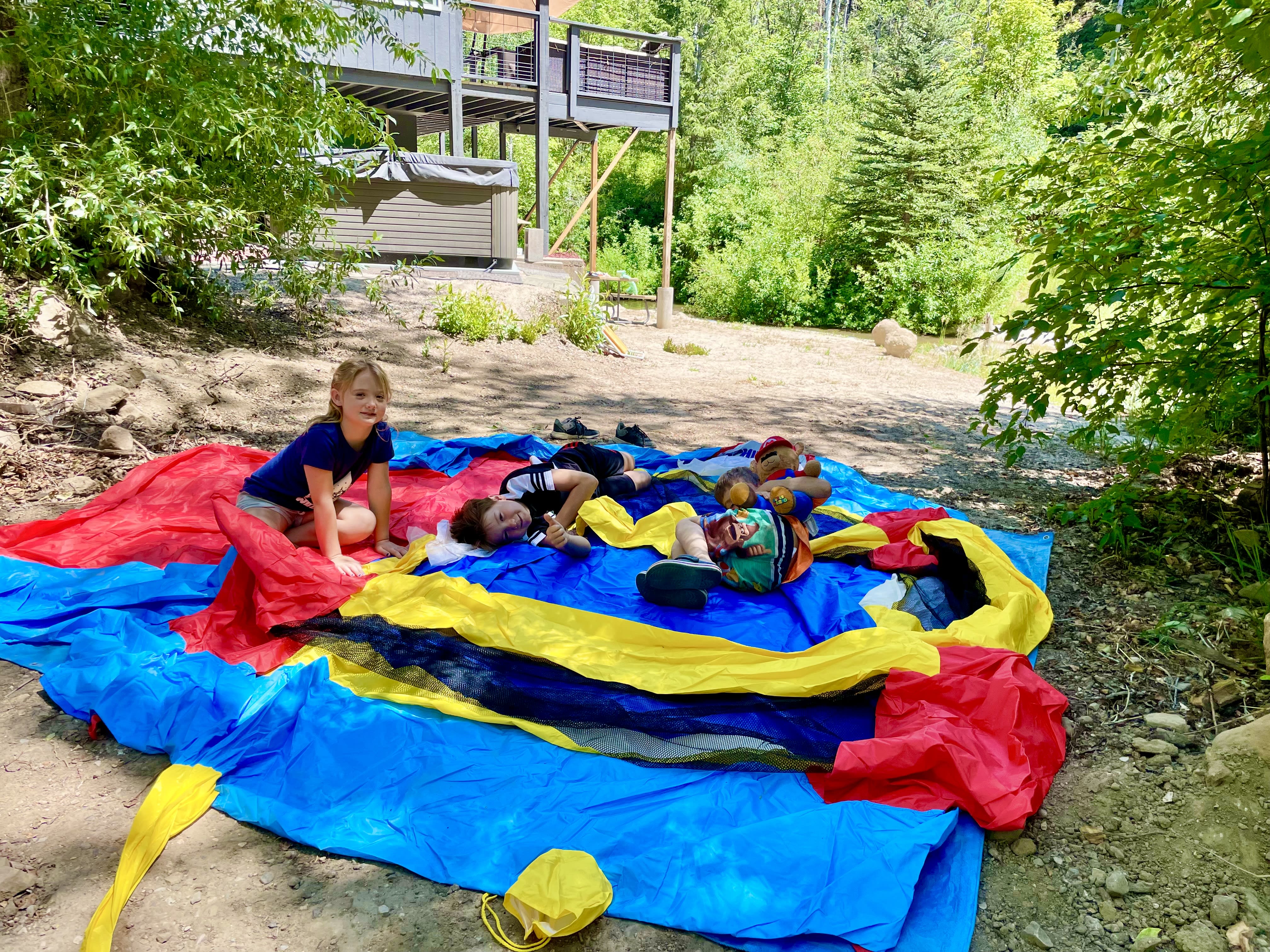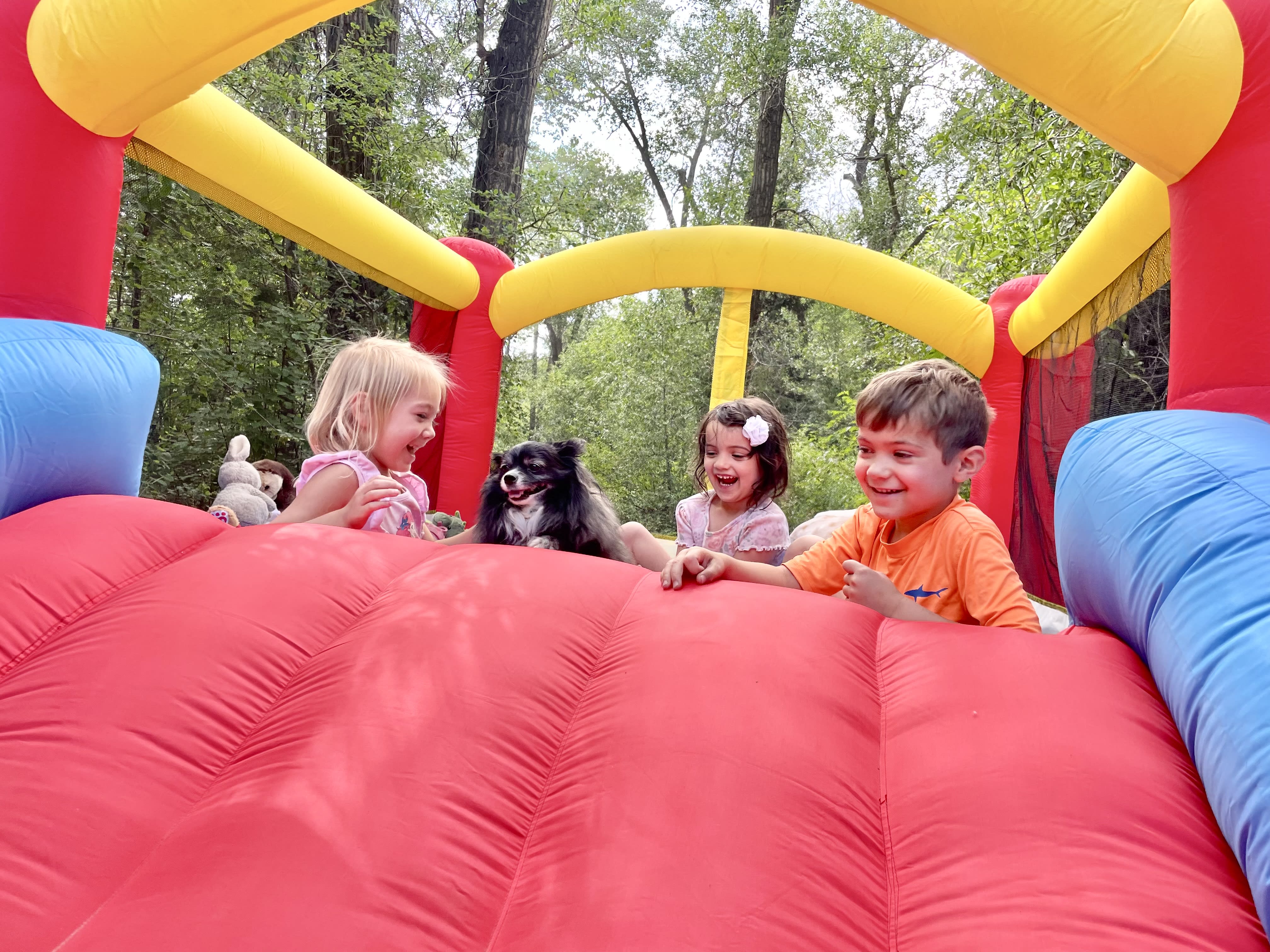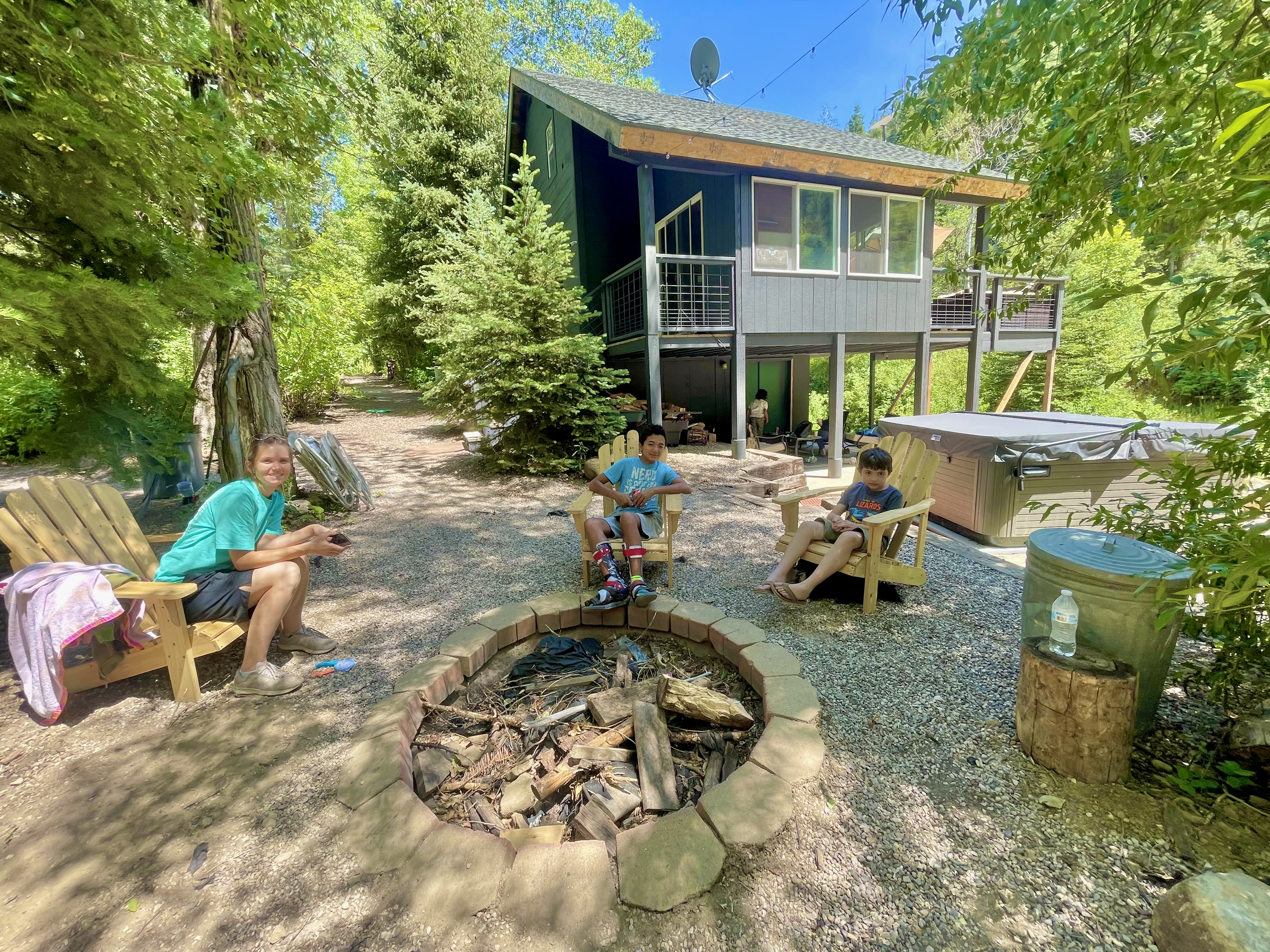 Activities and chores
Milo provided this map of Hobbs Hollow for everyone.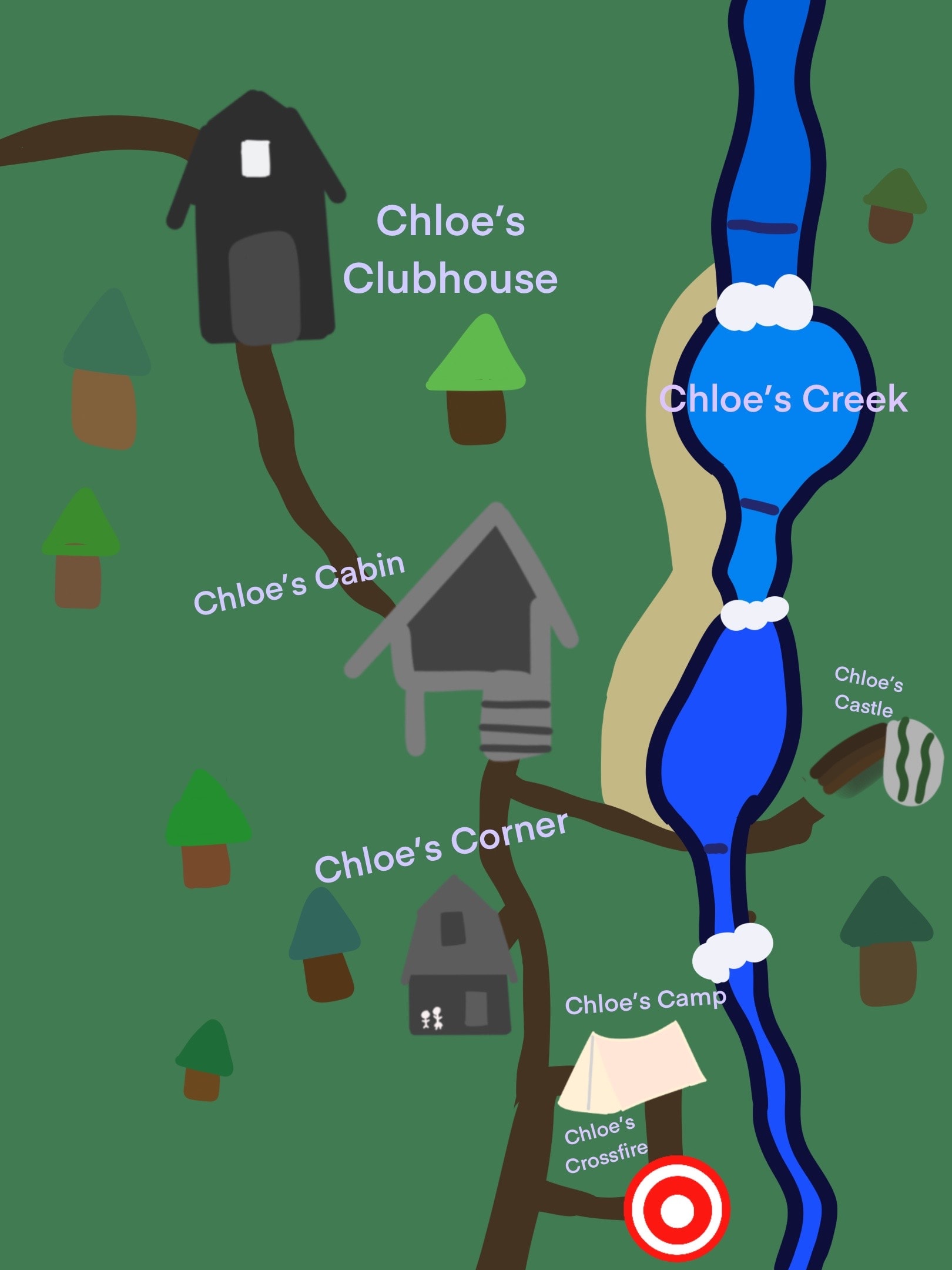 Jared and his dad spent the day doing plumbing stuff. Fixing the sink in the medium cabin, and adding a sink to the little cabin. I also brought crafts for the children to do. We know how people get bored very easily. I do. After the kids painted their canvases, we voted for the best overall. Beau Grylls won!
We had so many wonderful dinners. I think everyone was satisfied.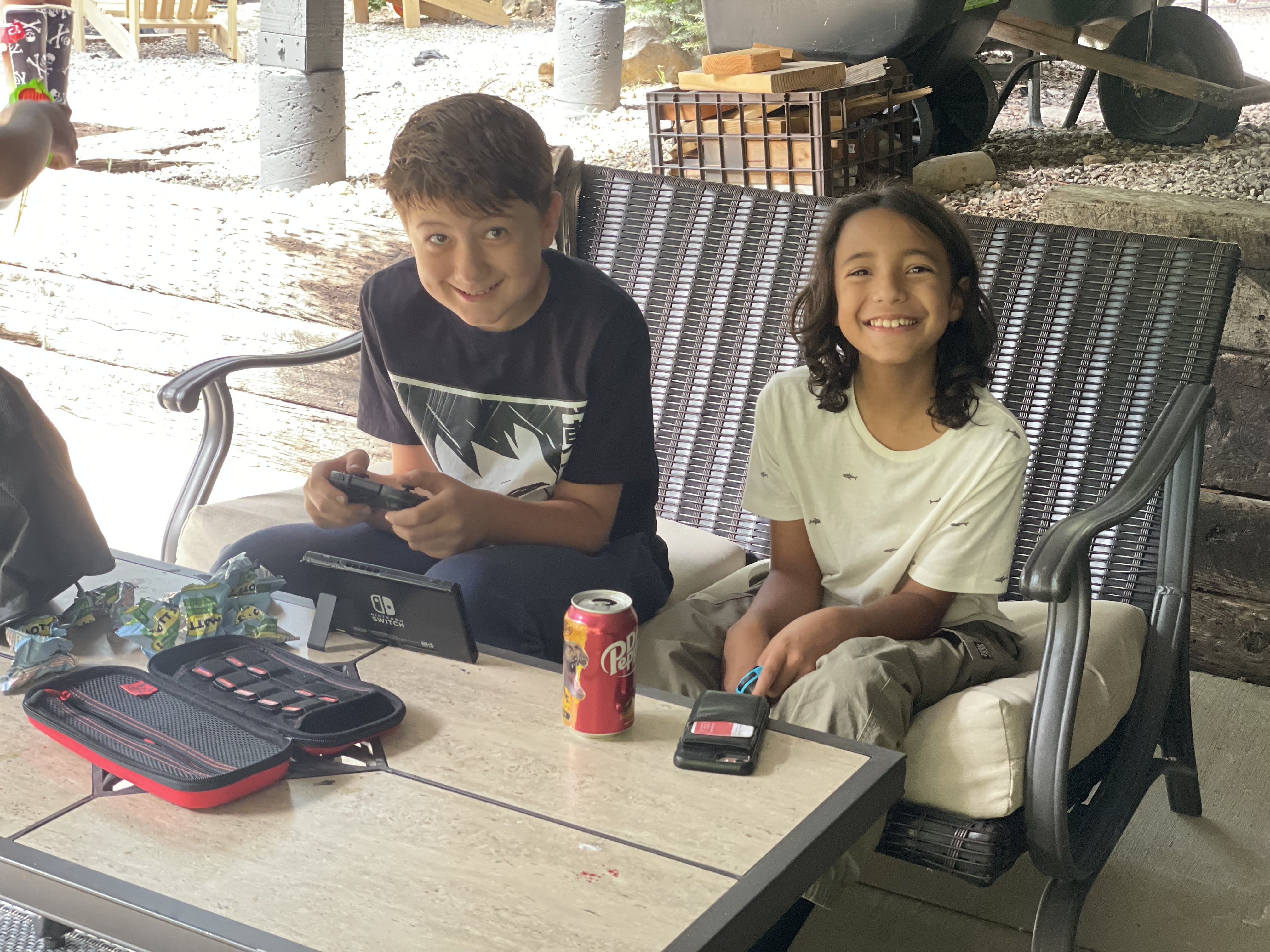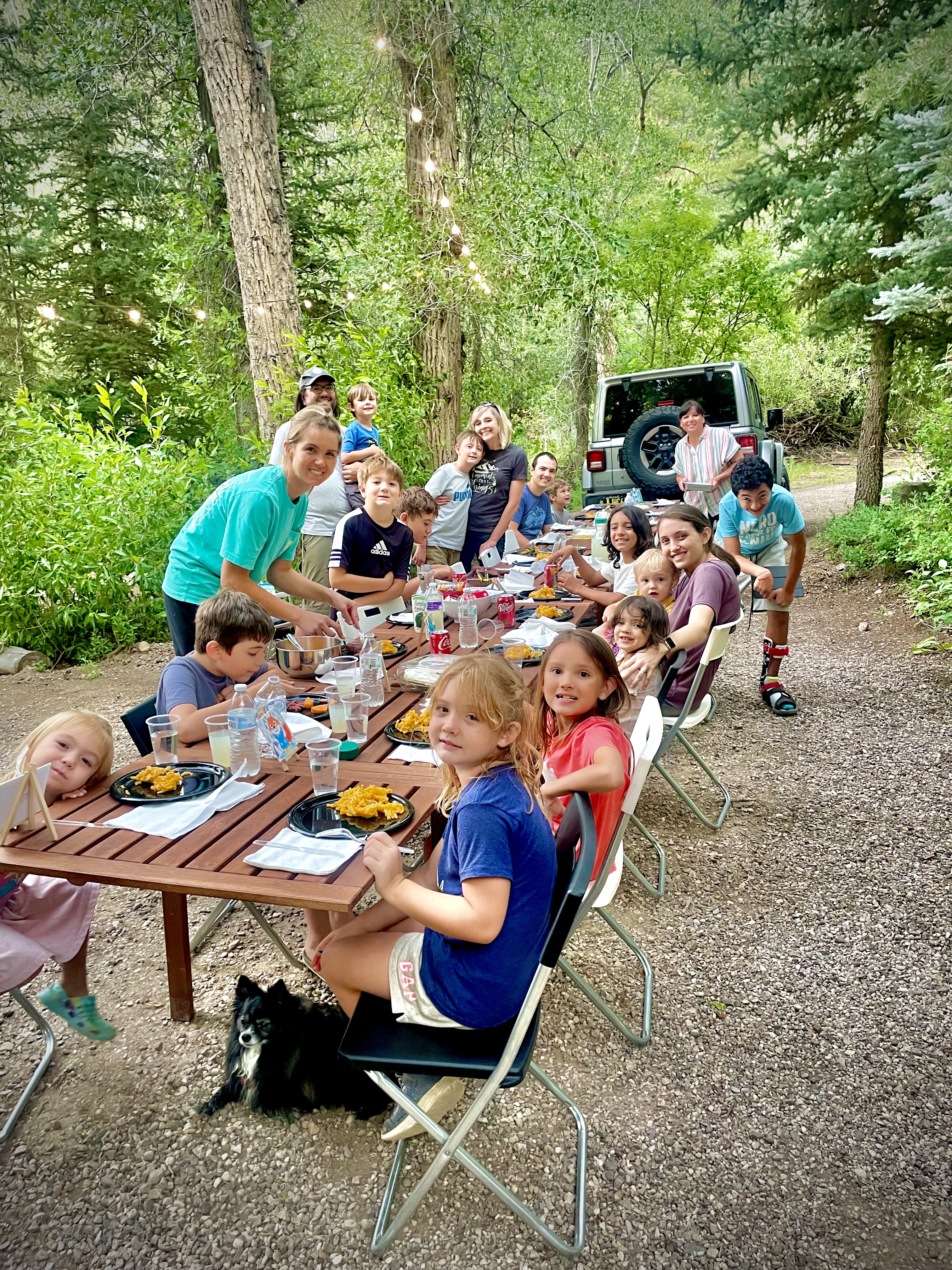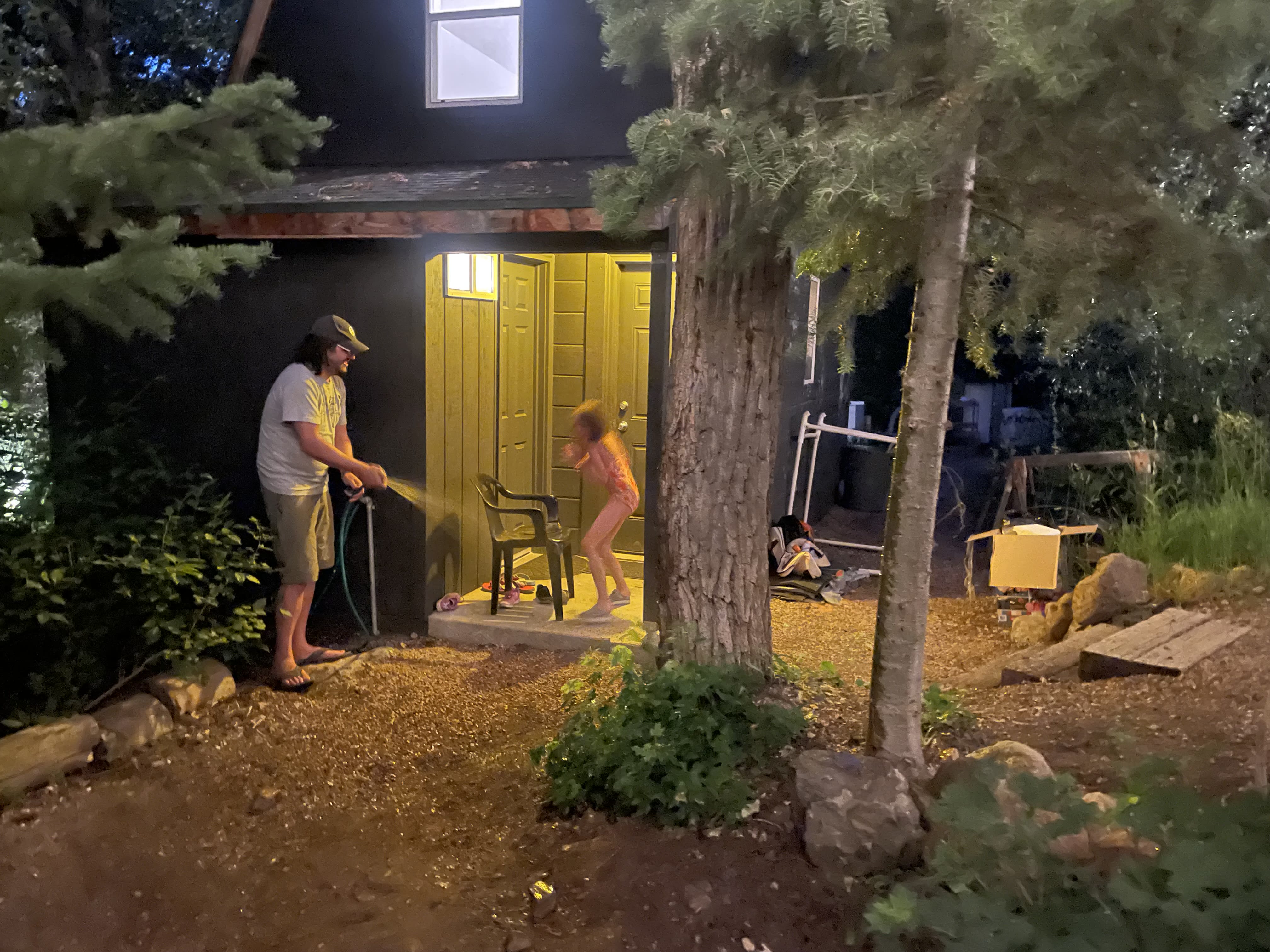 After a long day of hikes, activities, knife throwing, BB gun shooting, it was time for the hot tub. The kids had to be rinsed with cold water before getting in the hot tub. It was funny to see them running through the water. I need to get an outdoor shower asap.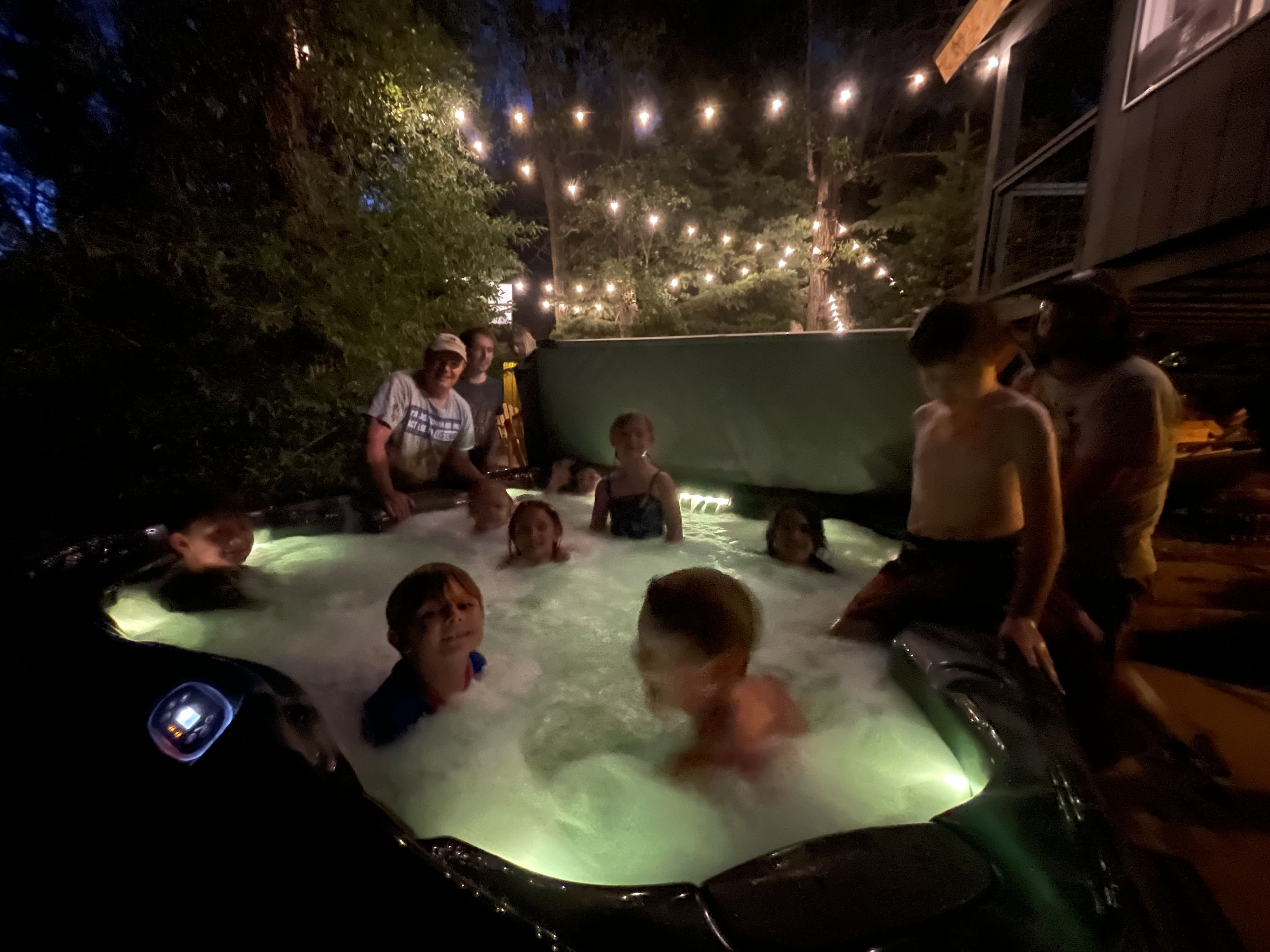 Card Games
If you know me, you know that I do not participate in such activities and respectfully decline any invitation involving the activity. Jared's family LOVES playing games. Am I the jerk? Yes. It is what it is!
Jessica bought a massive game of Throw Throw Burrito.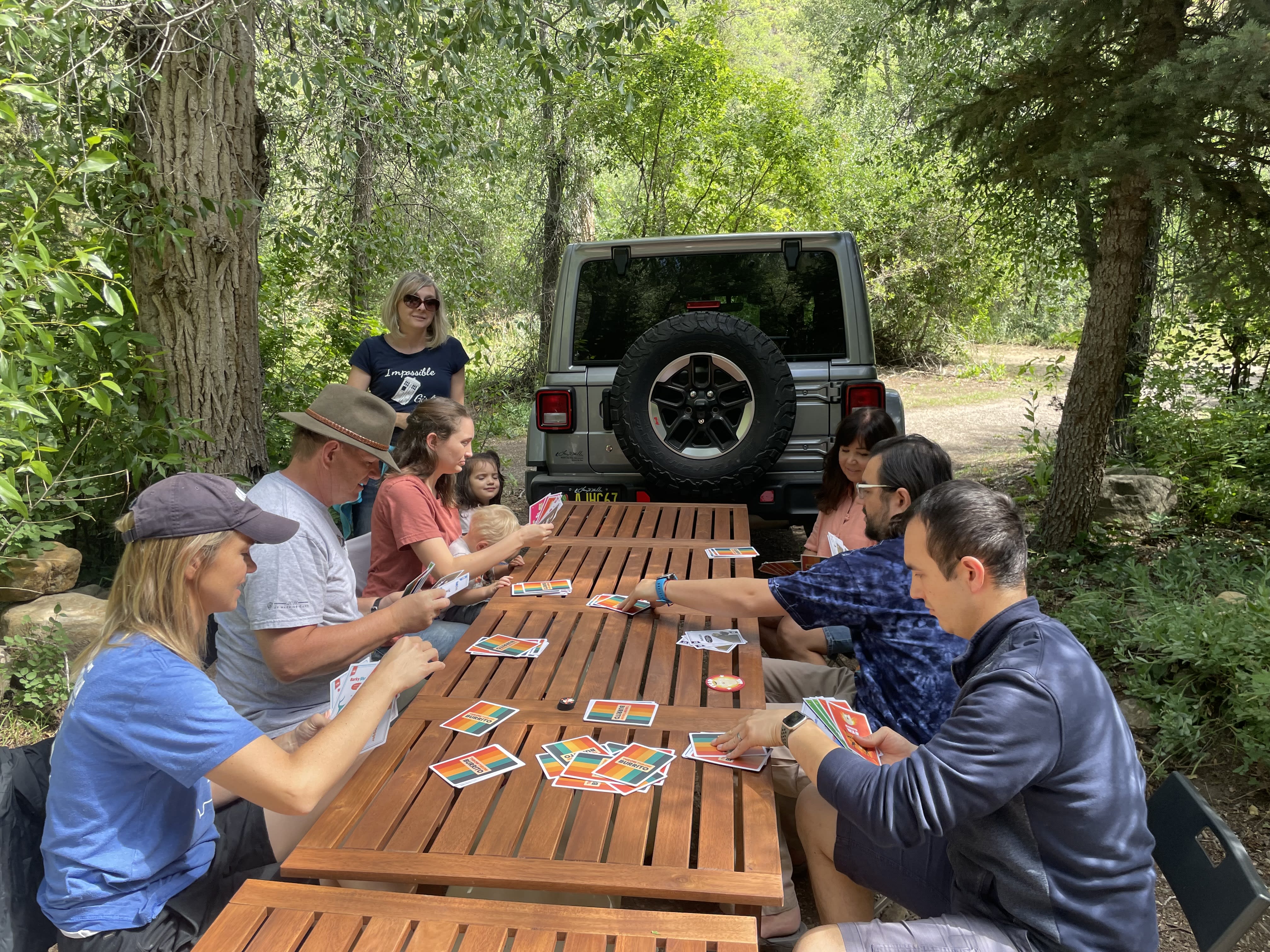 Snipe Hunt
We have a few snipes living on our property and we decided to go on an adventure to find some. We went into the forest to get one. Chloe saw one. Jessica almost caught one but it scratched her arm really bad. Next time, I guess.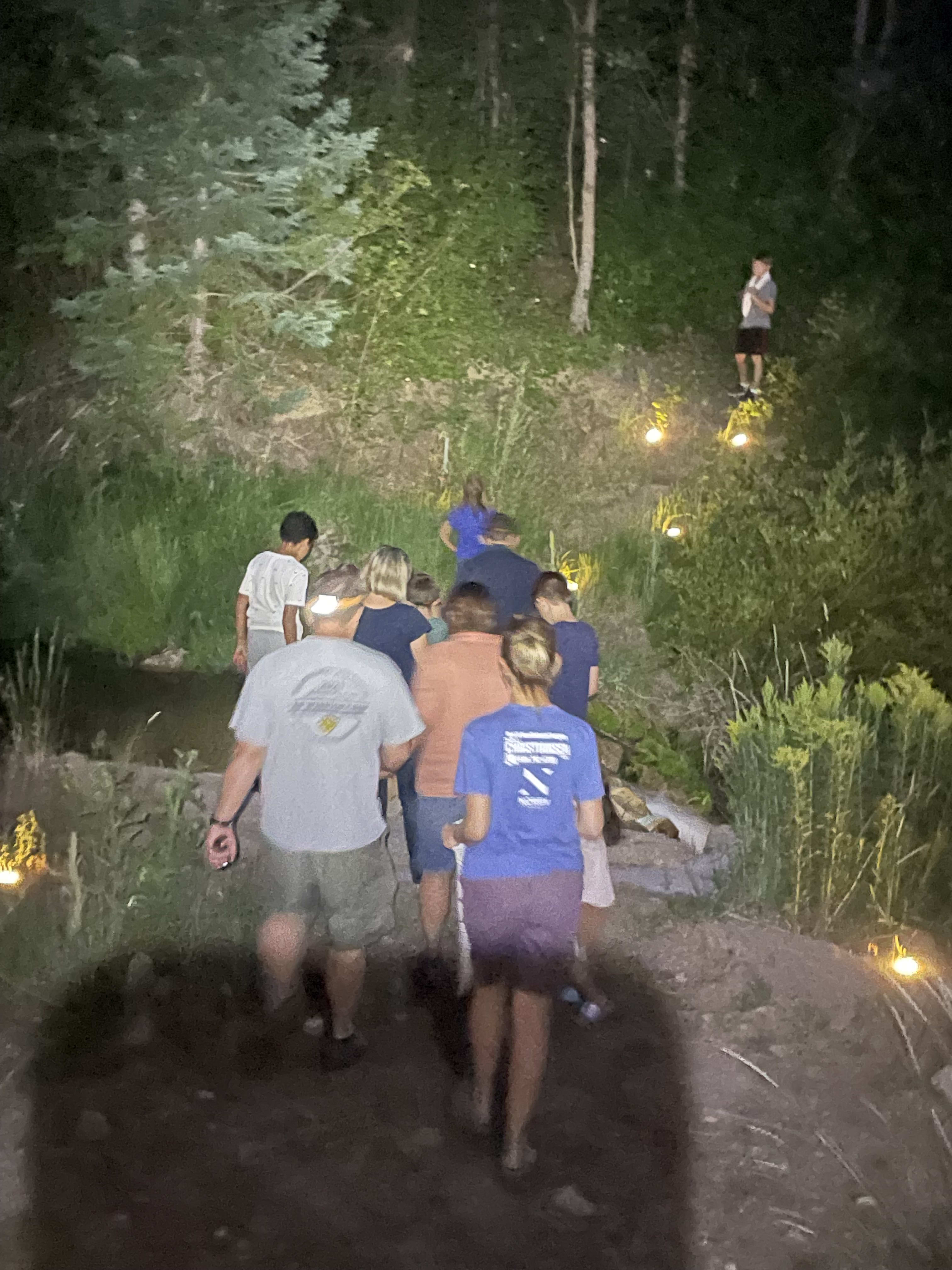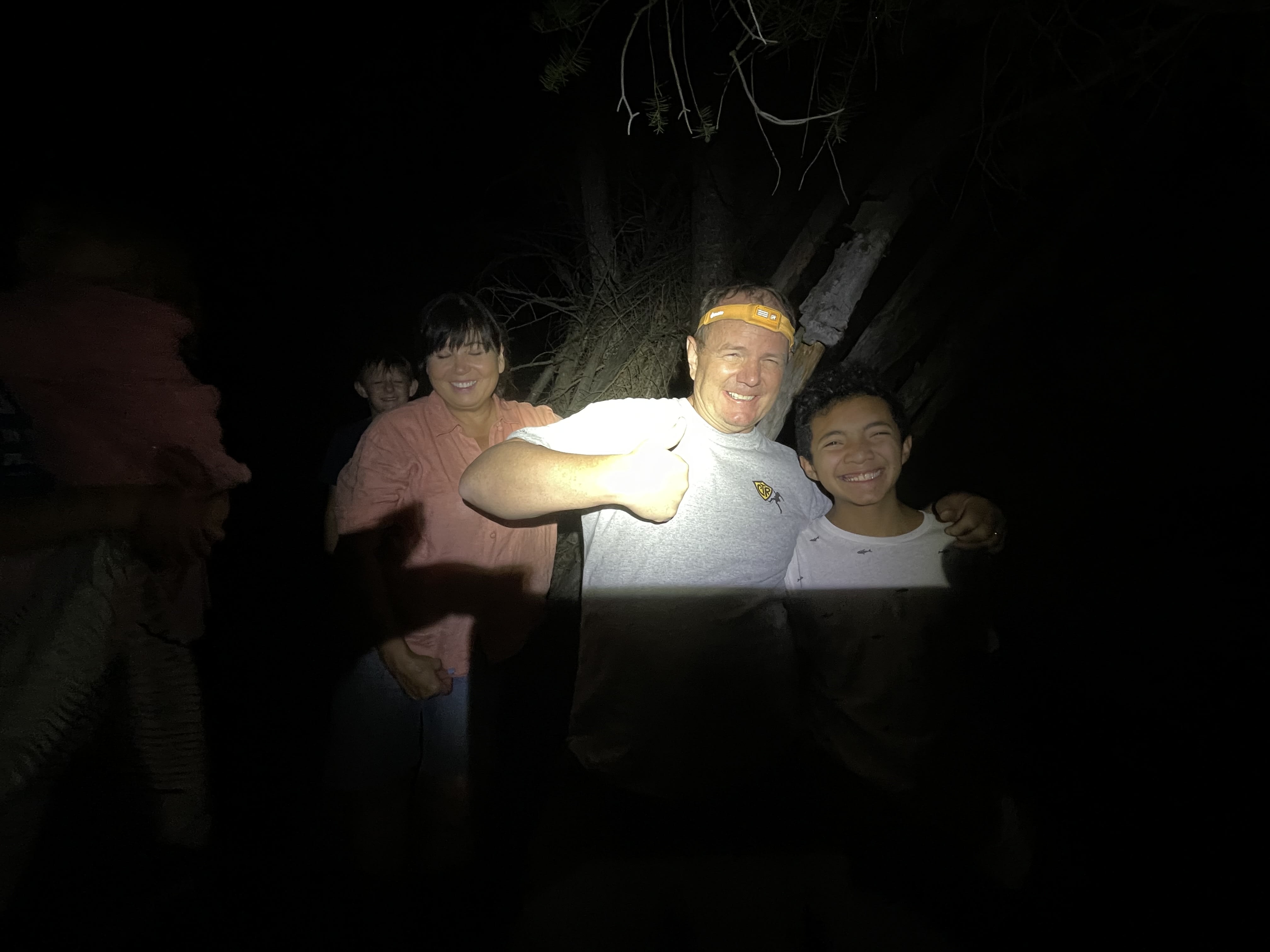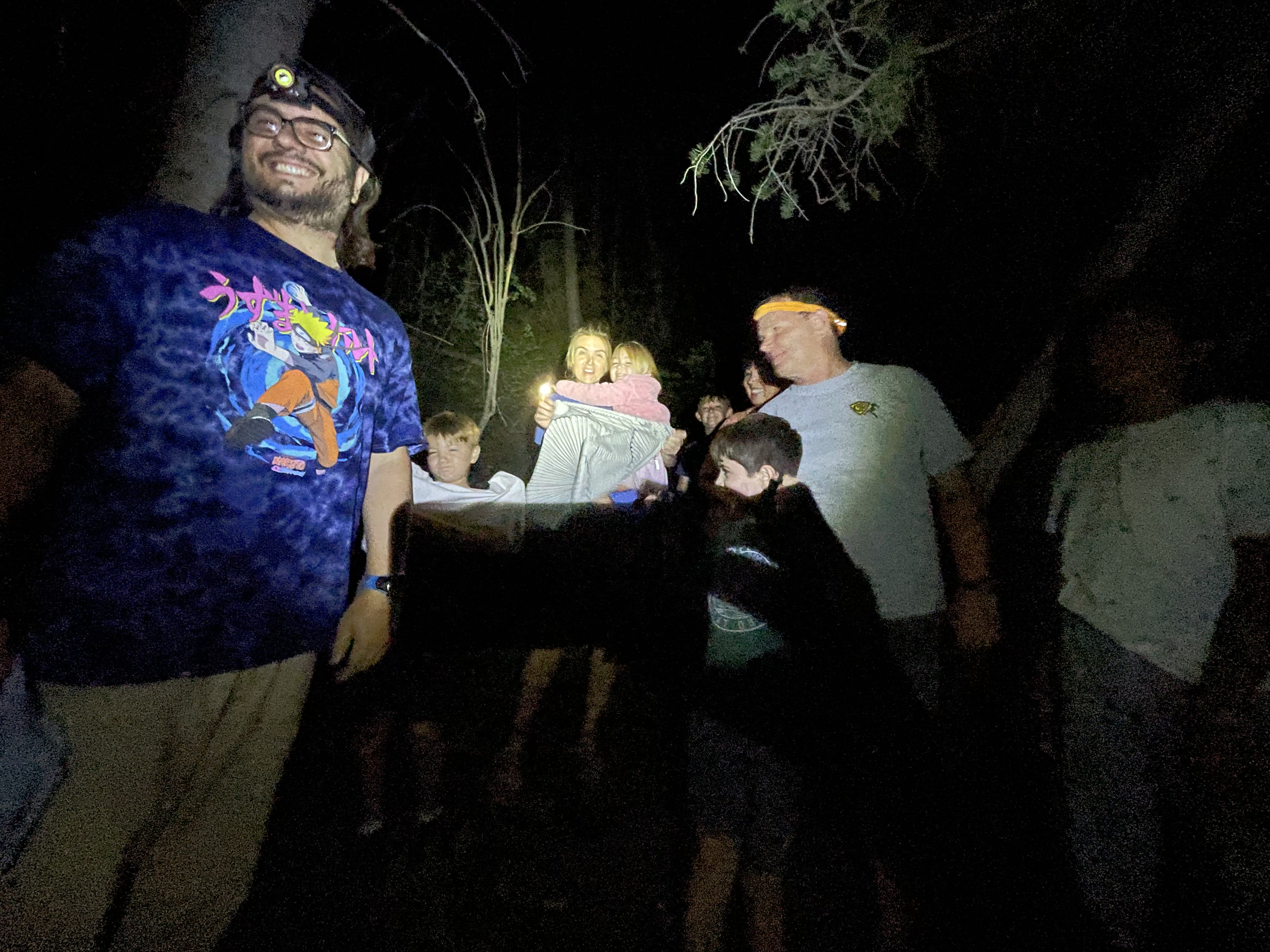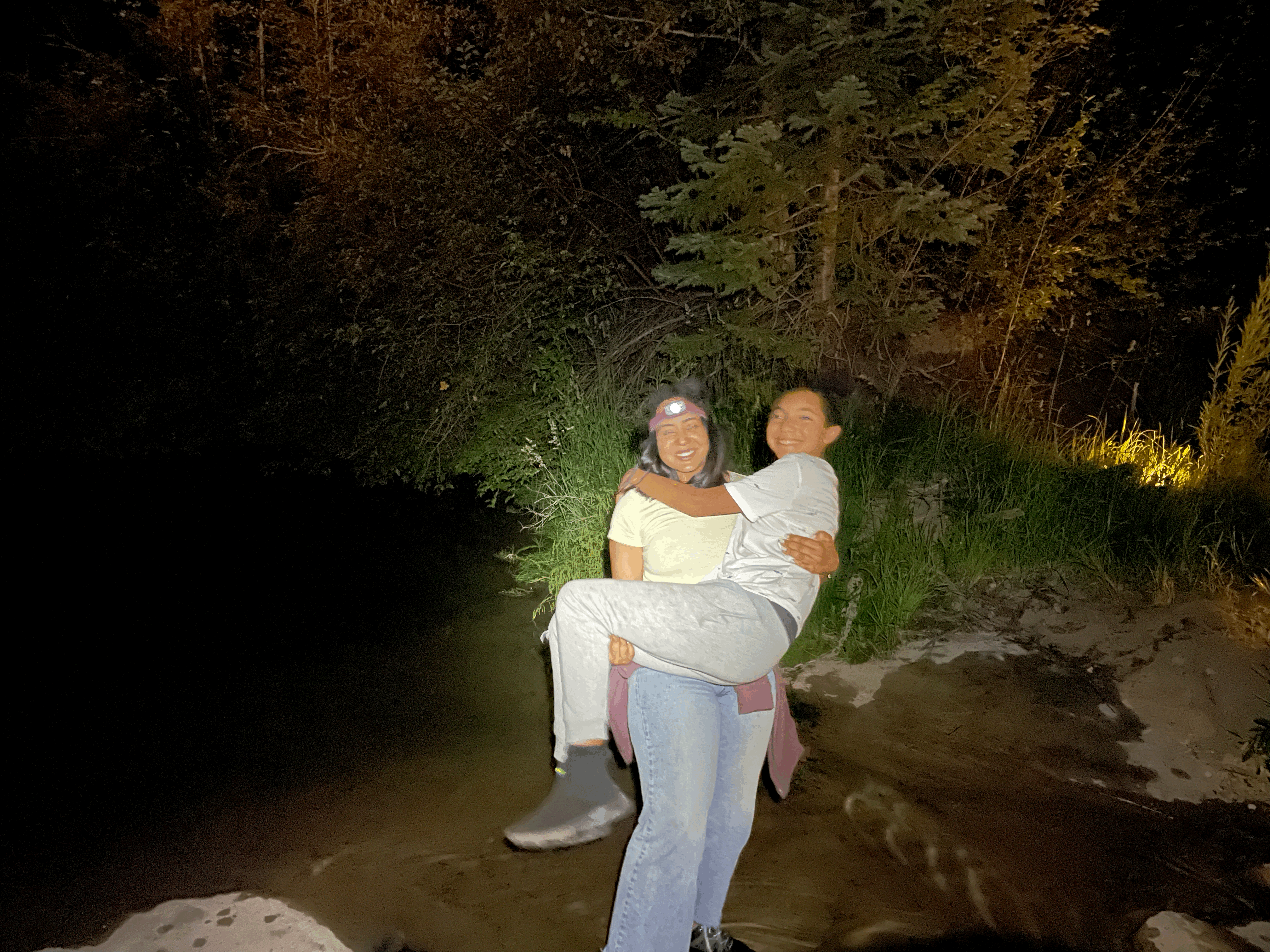 Playing in the cold creek
Sam and Kiley's family brought inner tubes for the cabin. Thank you so much! Everyone had a great time. The water looked really dirty because all the sediment at the bottom of the pond. We also bought playground sand and have our own personal beach. The little kids loved it!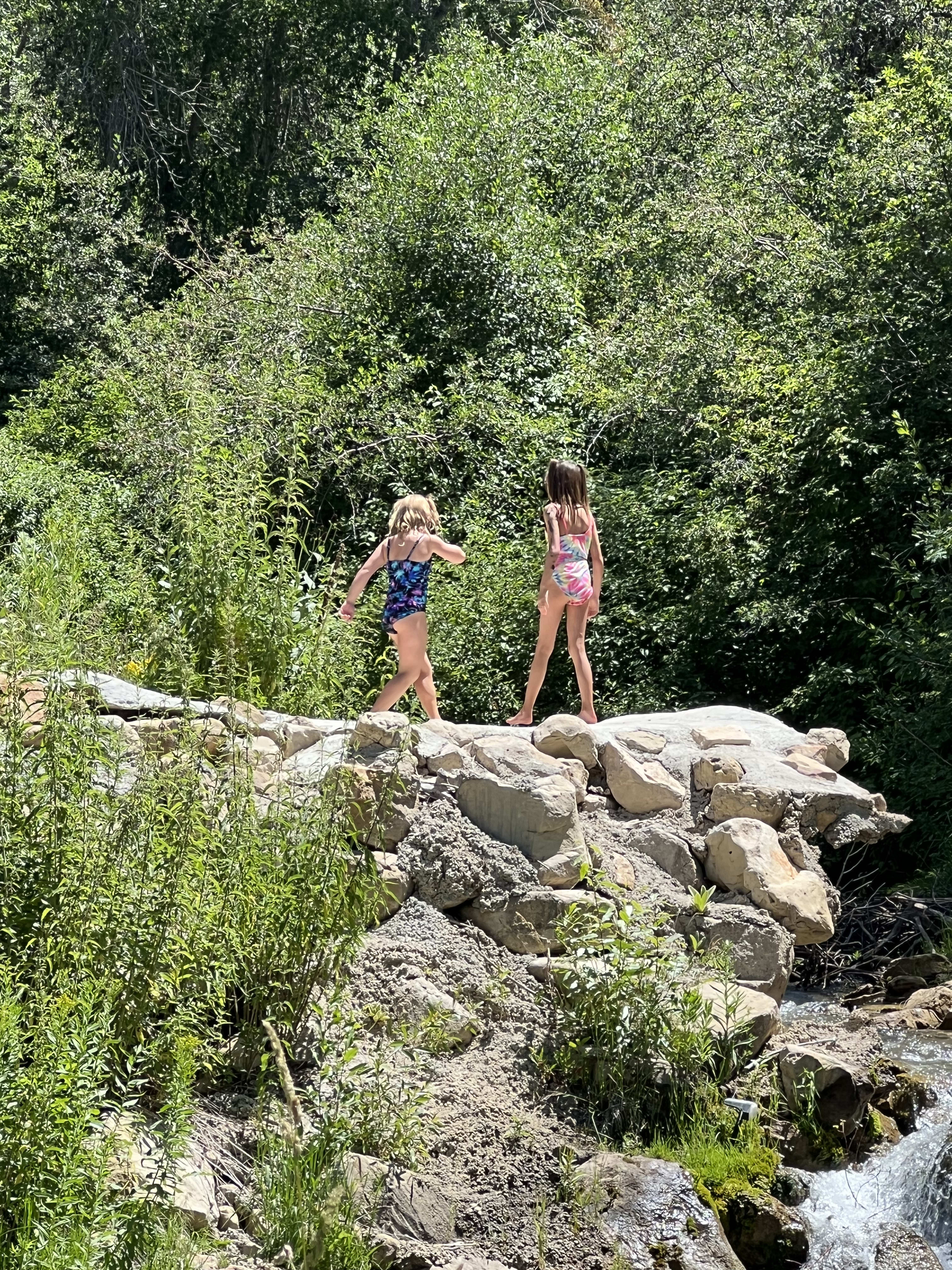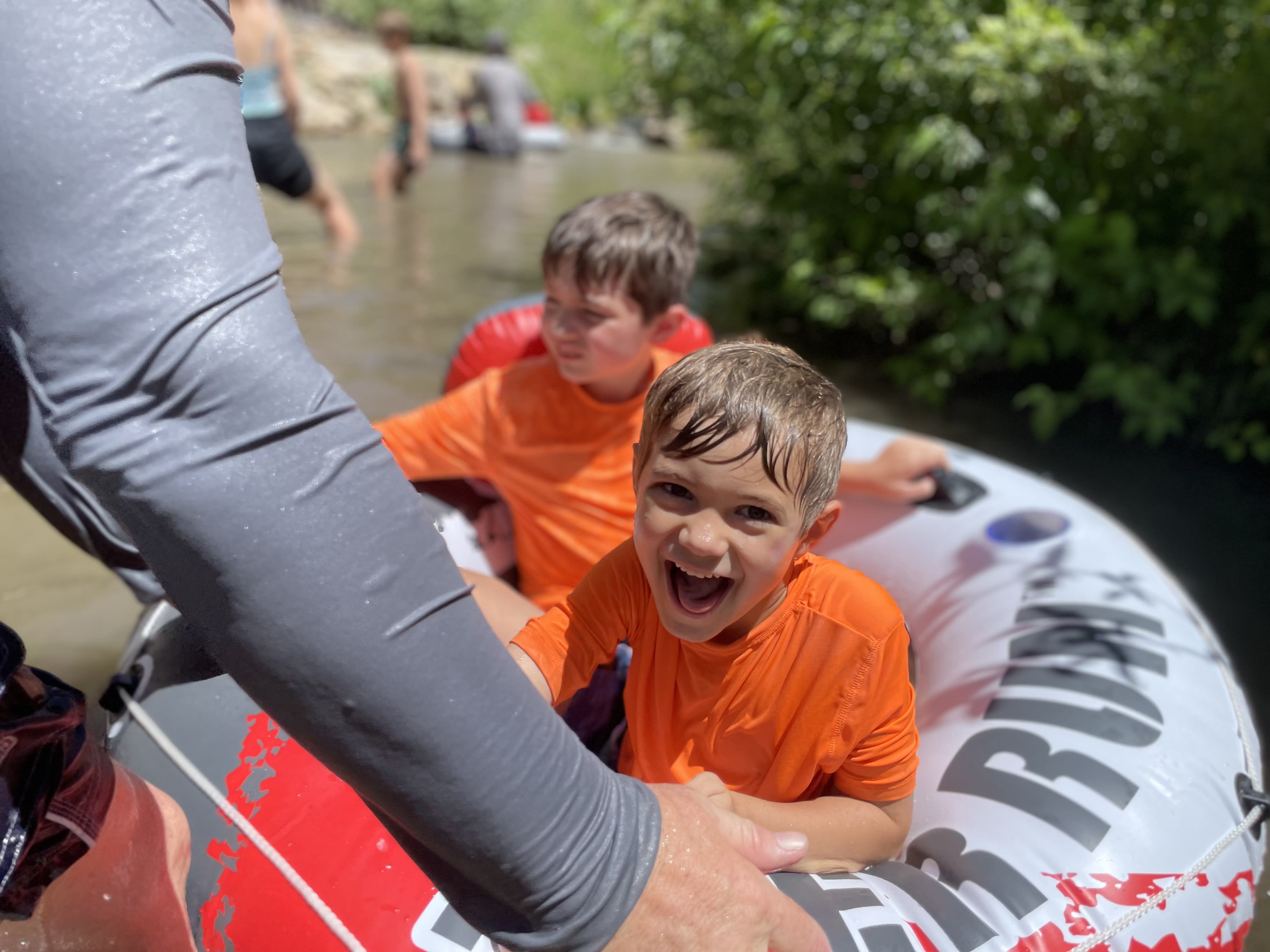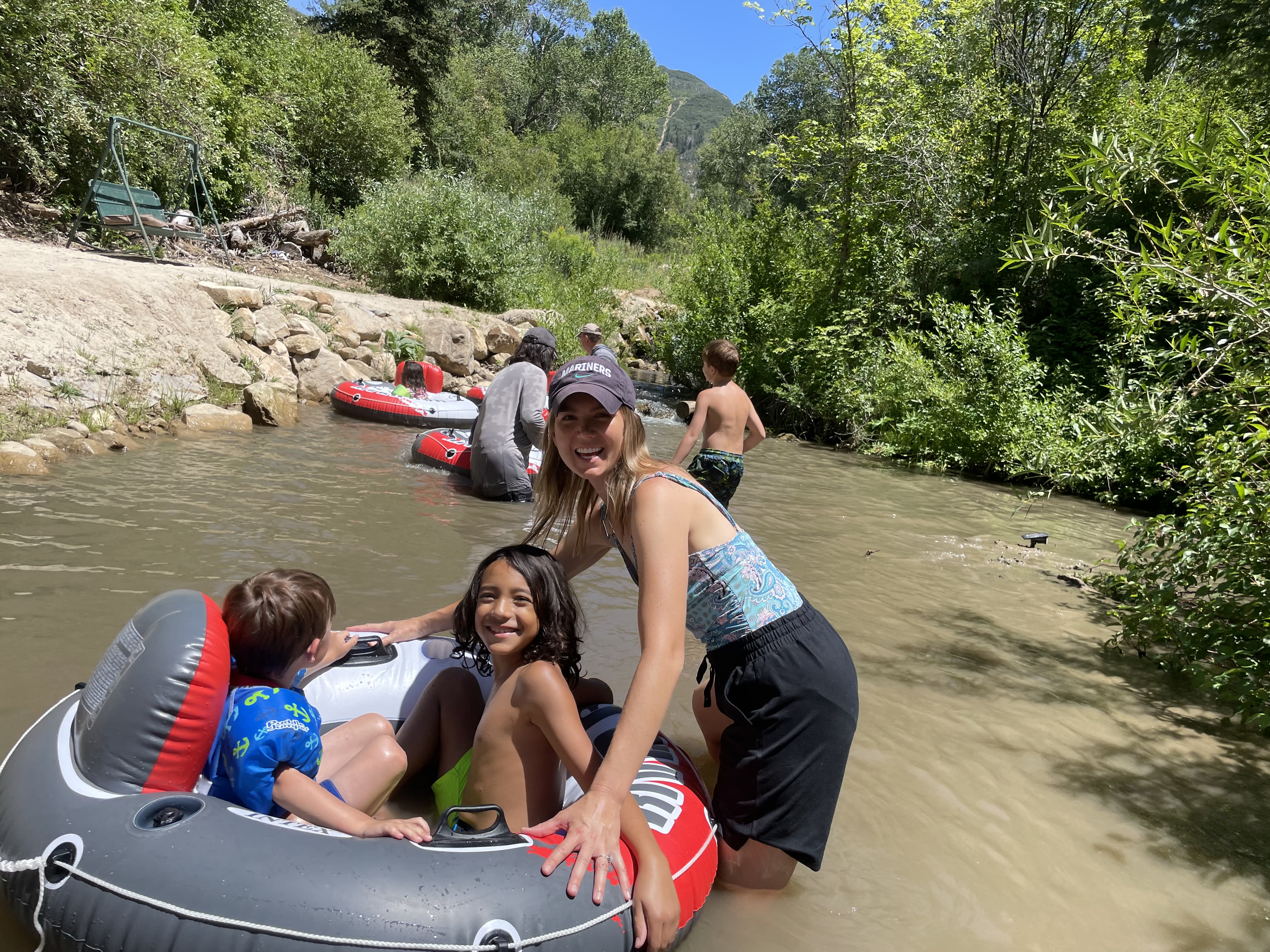 Look how handsome these cute little cousins are (Joseph, Mario, and Hudson). Jared and his dad rearranging rocks to make a nicer looking waterfall. The little kids painting bird houses to have around the property.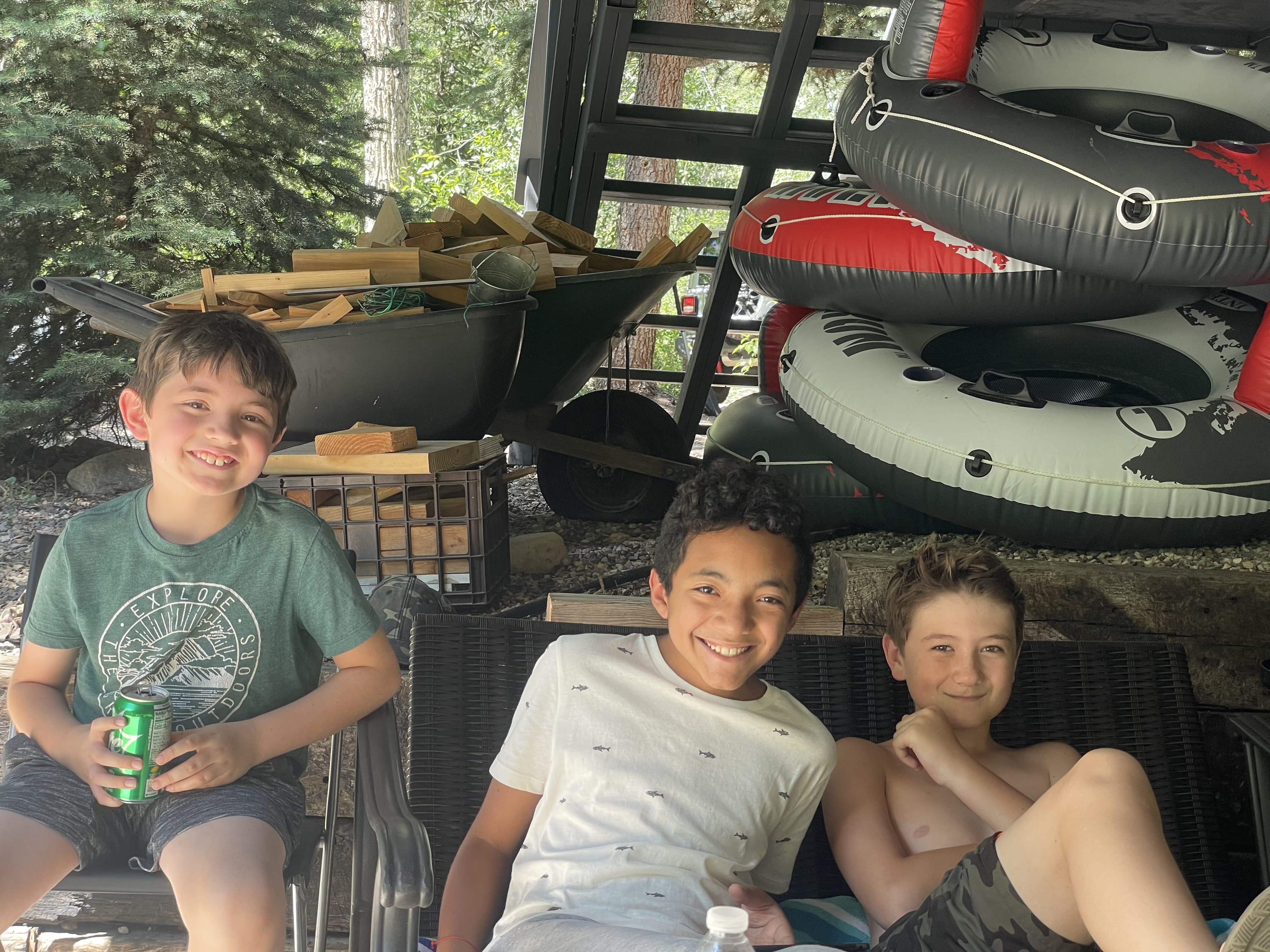 Marshmallow  Roasting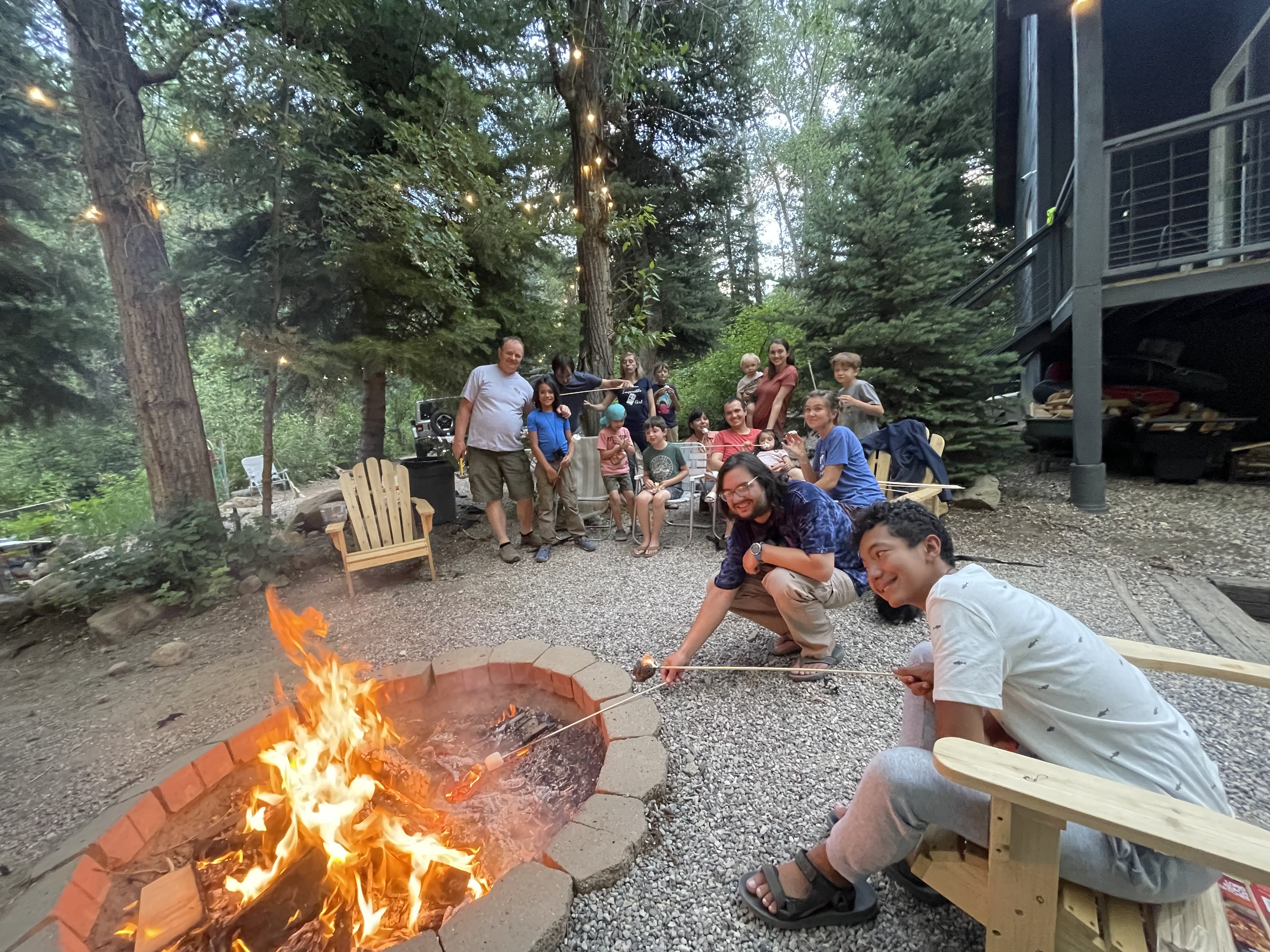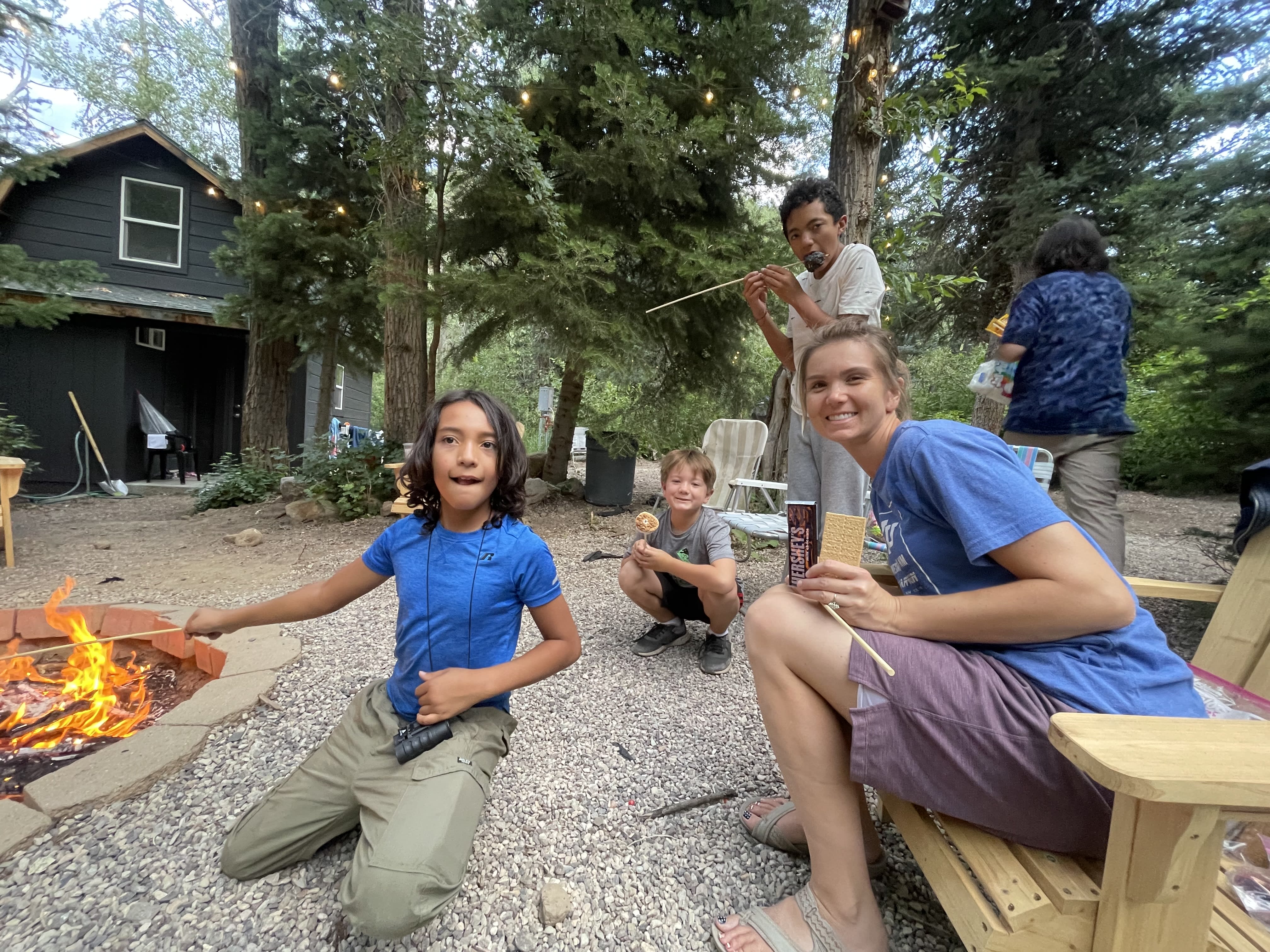 Pioneer Day Celebration
We all wore our best Americana style outfits. This photo took soo much work. I like taking family photos everytime we get together.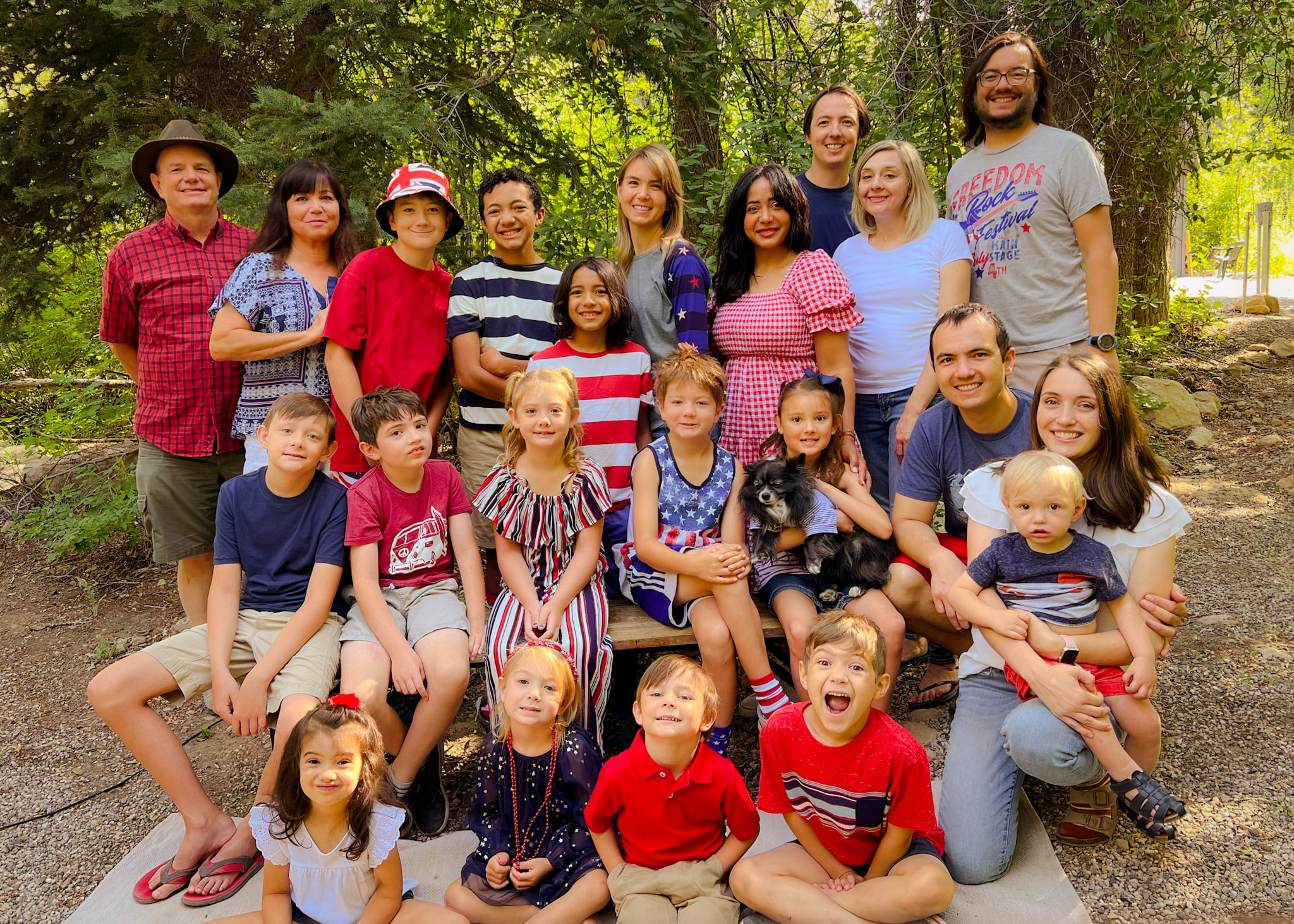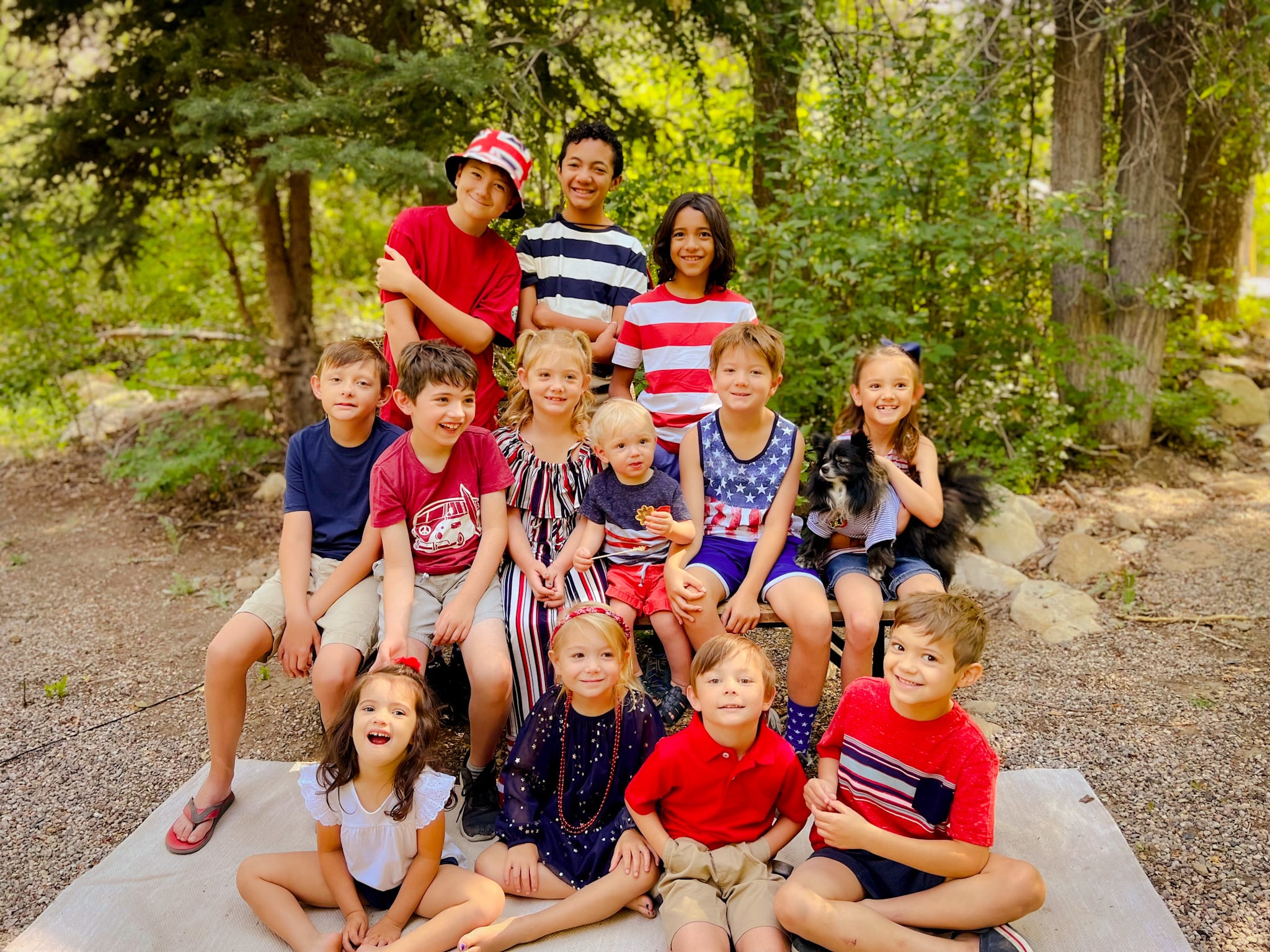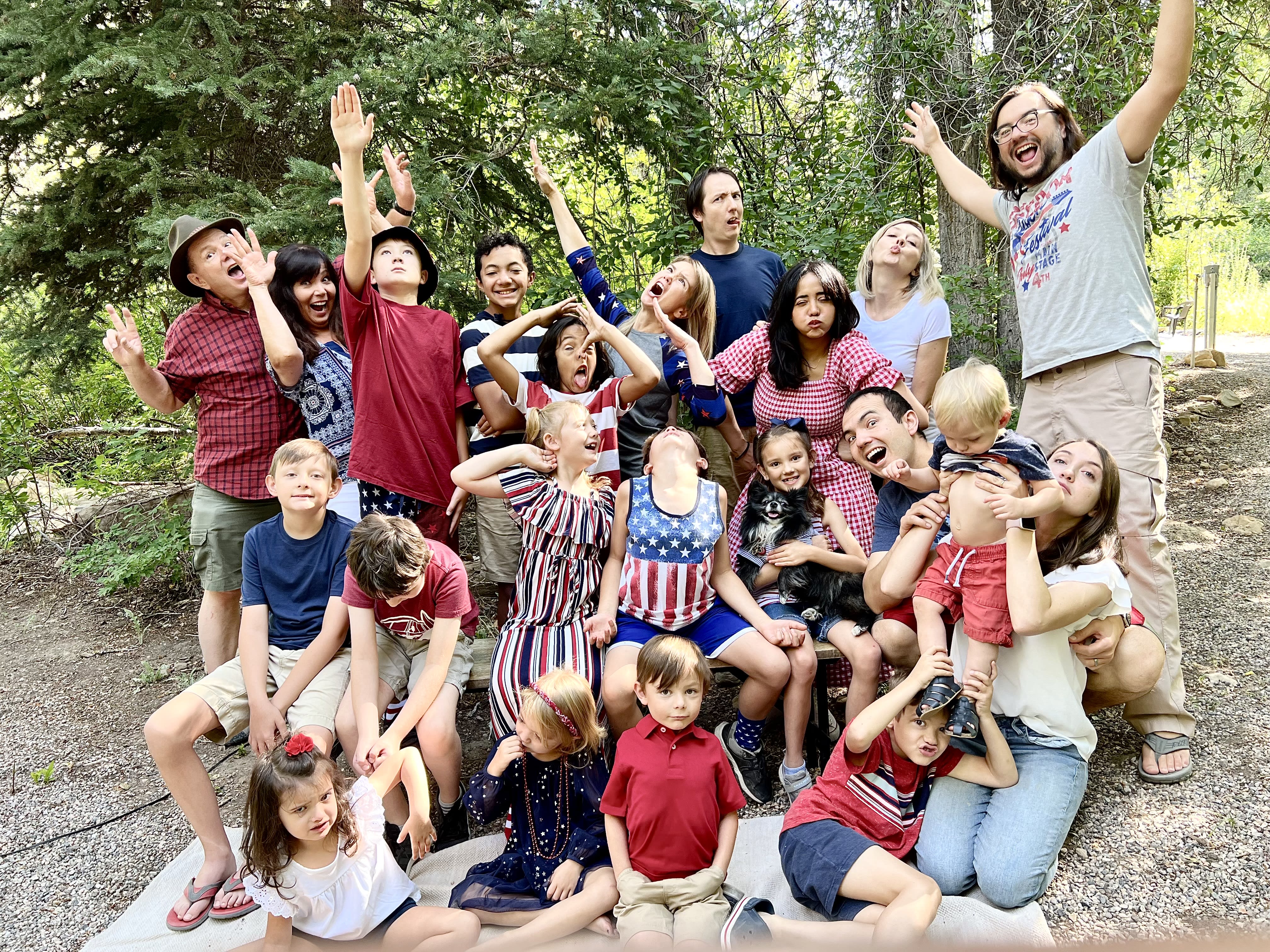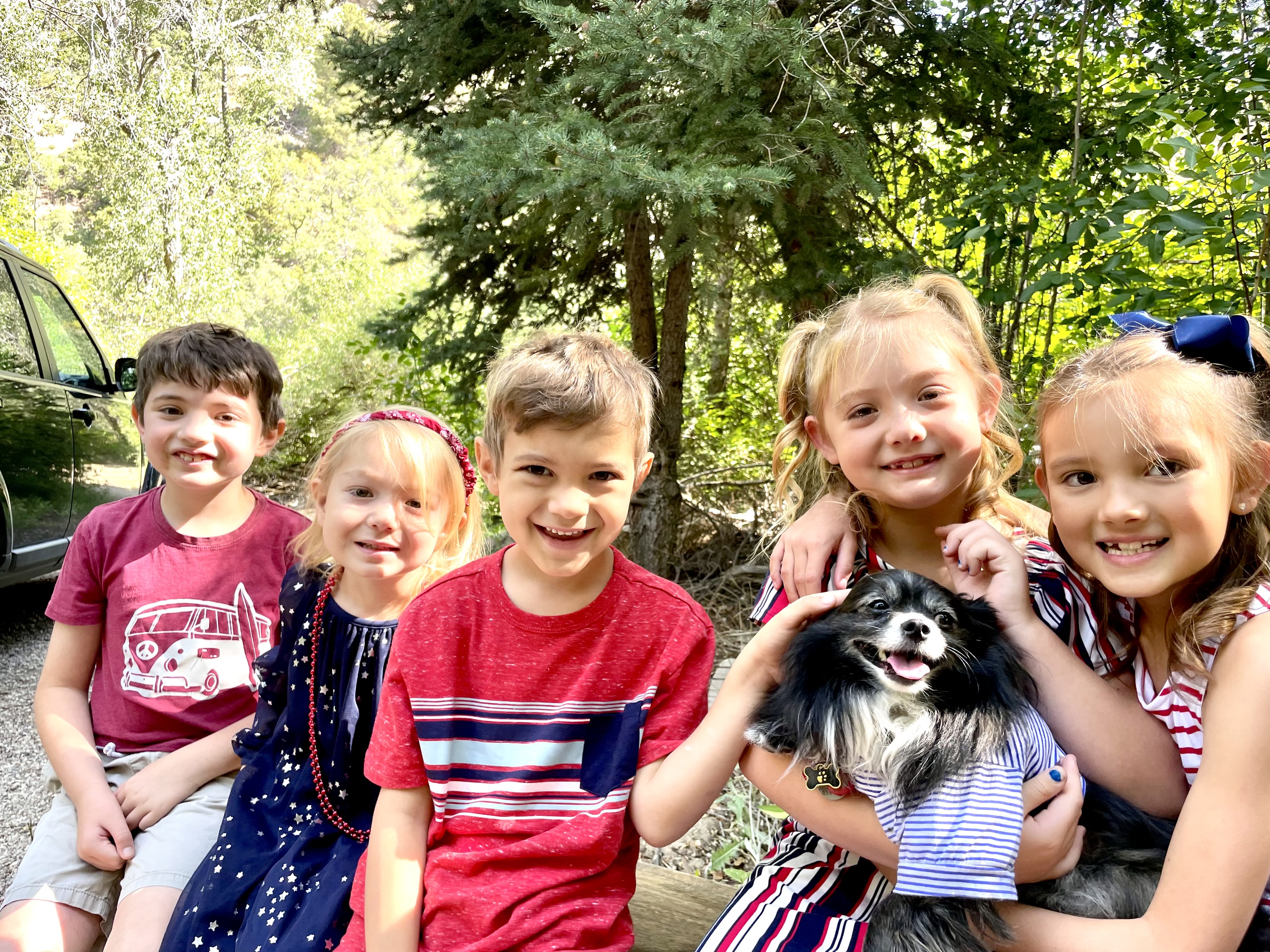 Fairview Parade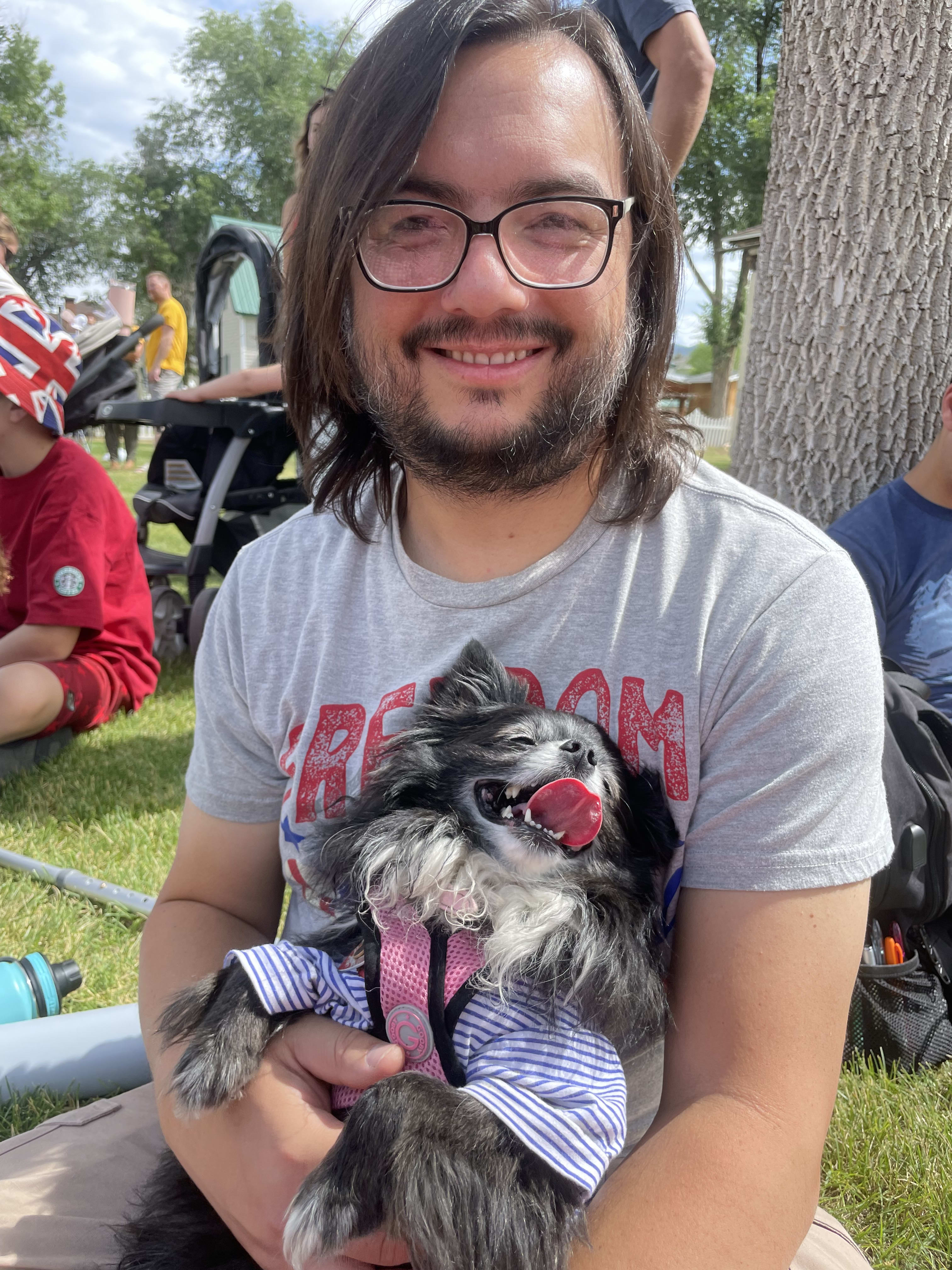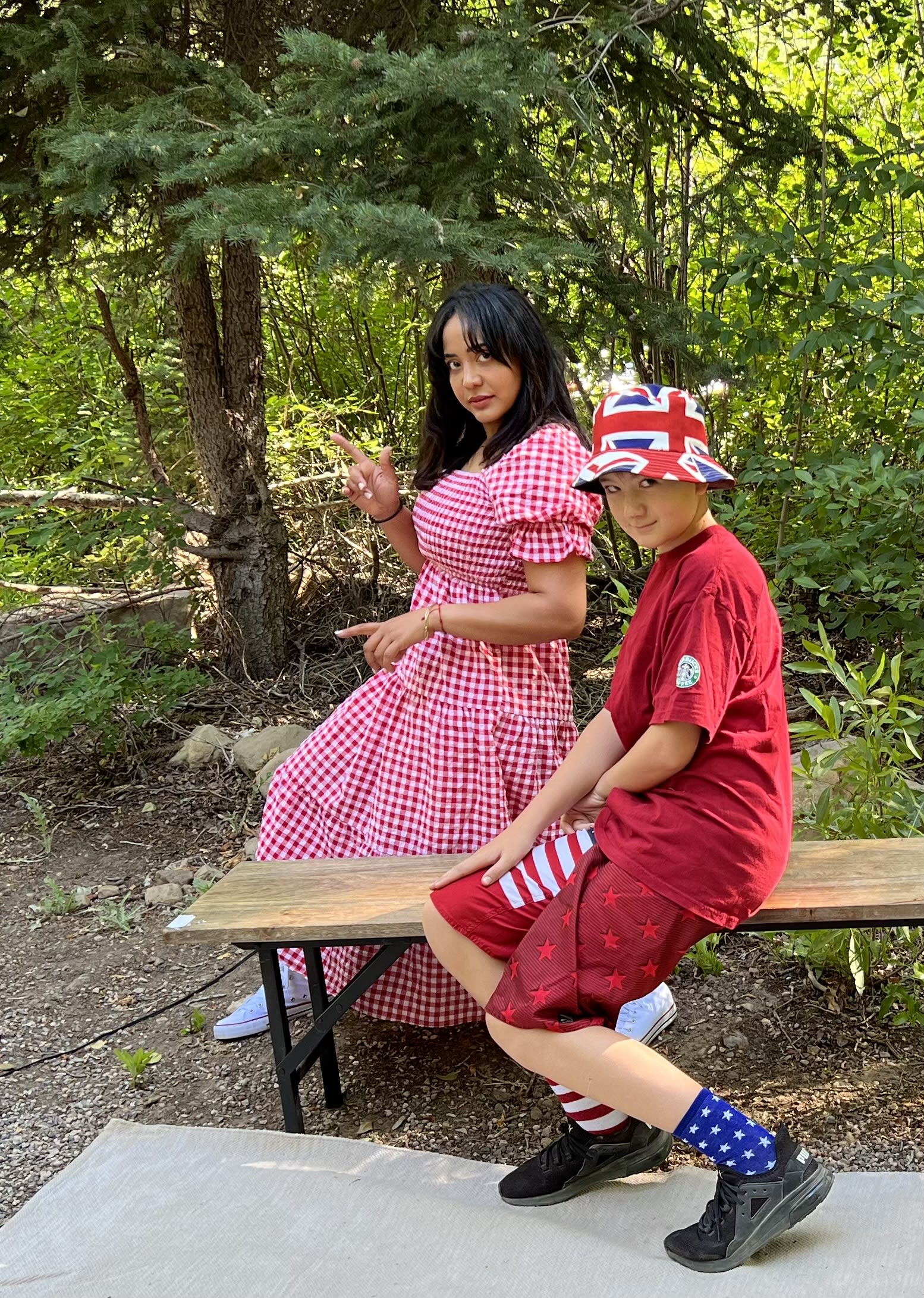 Eden's Birthday Dinner Celebration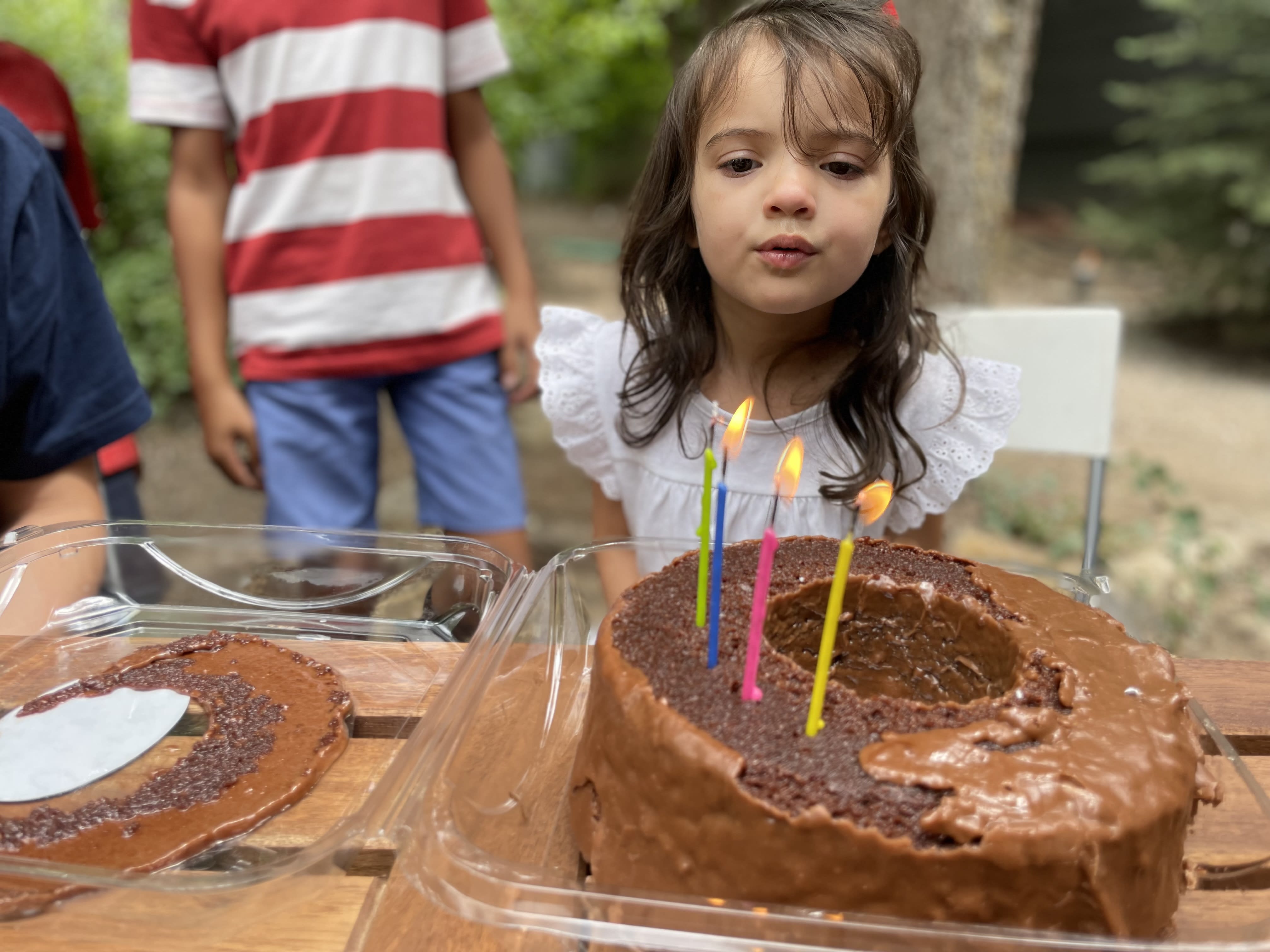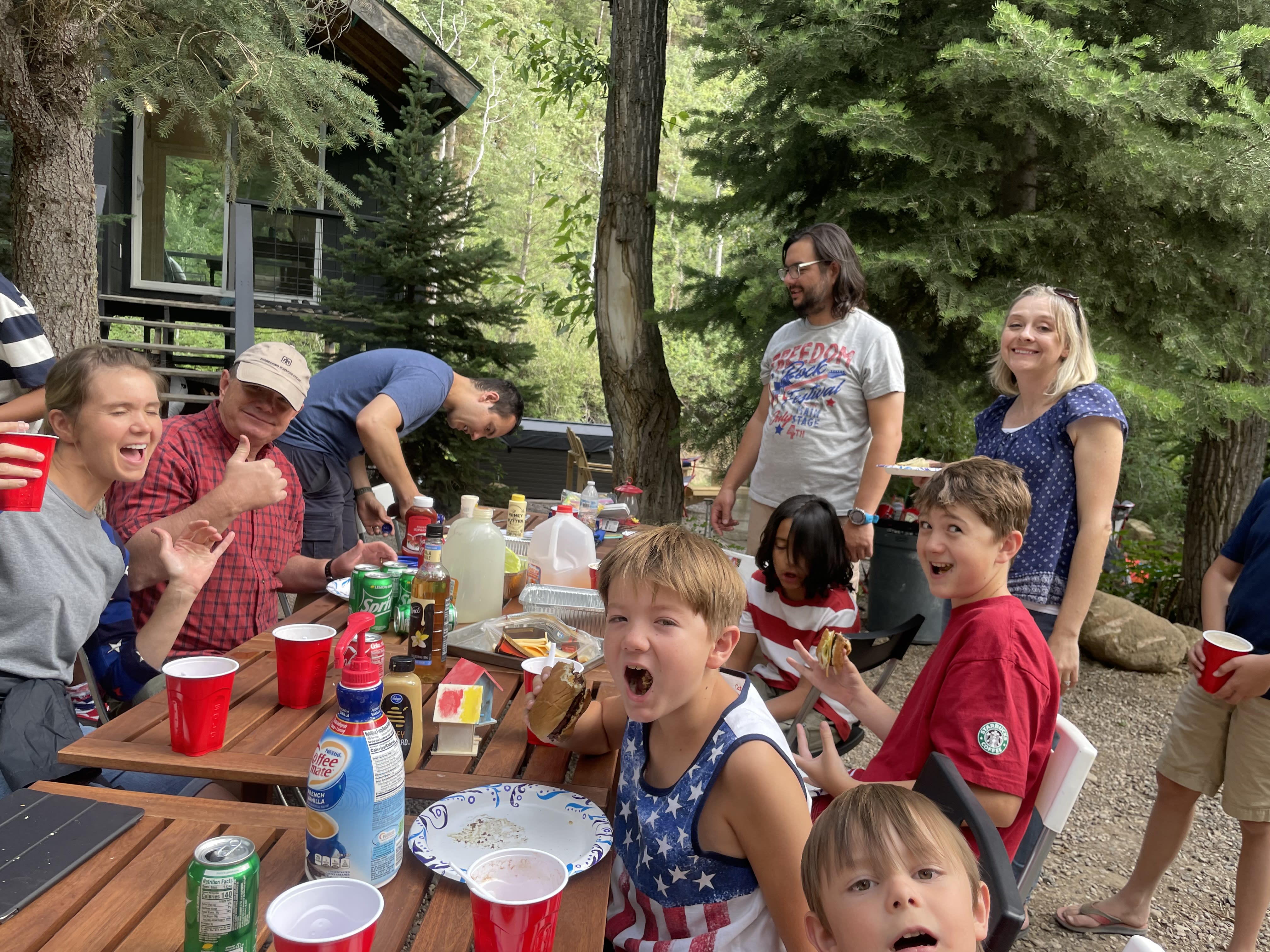 Fairview Demolition Derby
Embracing our 'MURICA was fun. We sang, we ate so much sugar, we had a few meltdowns, saw amazing fireworks. We lit sparklers at the cabin afterward.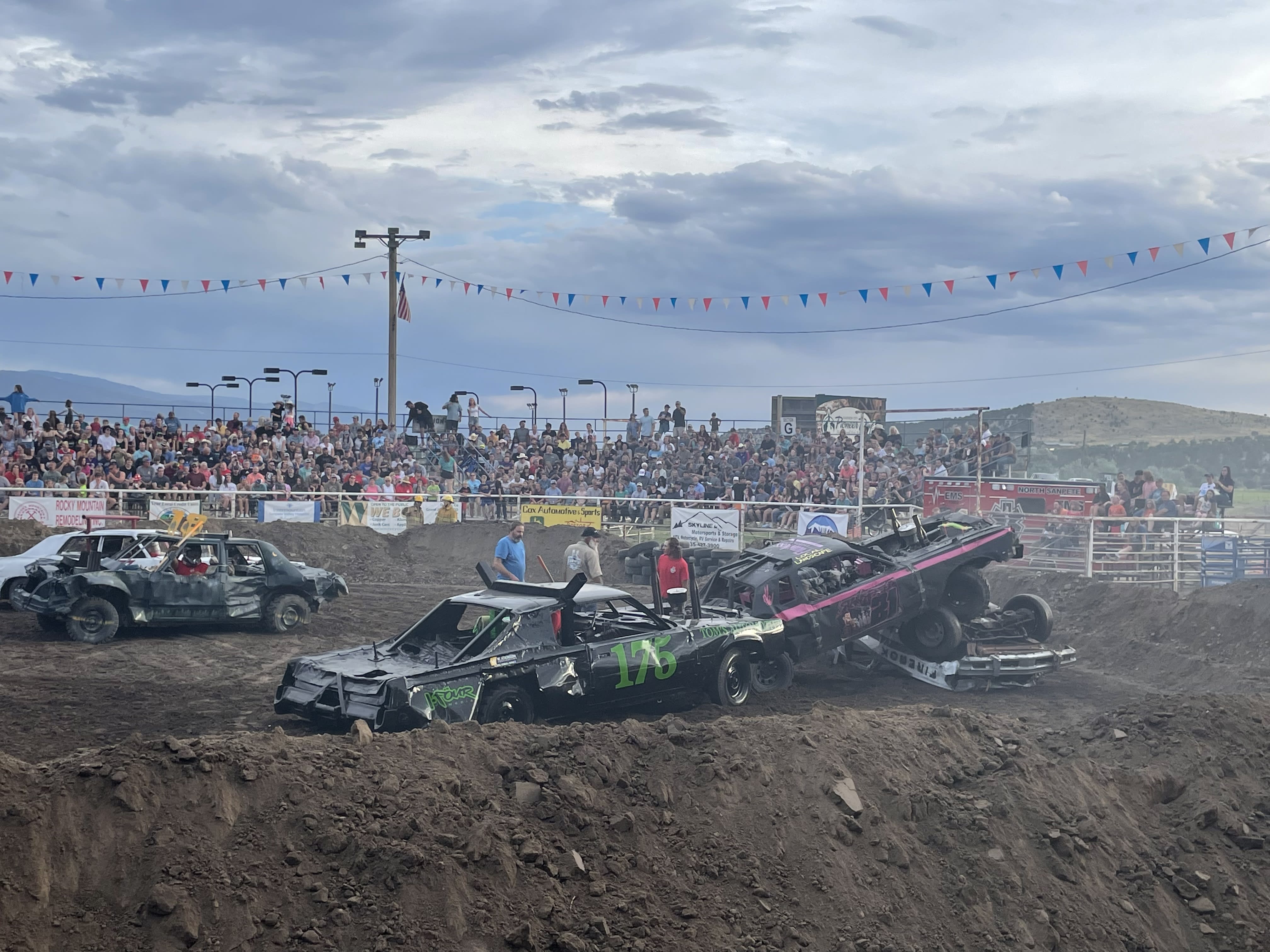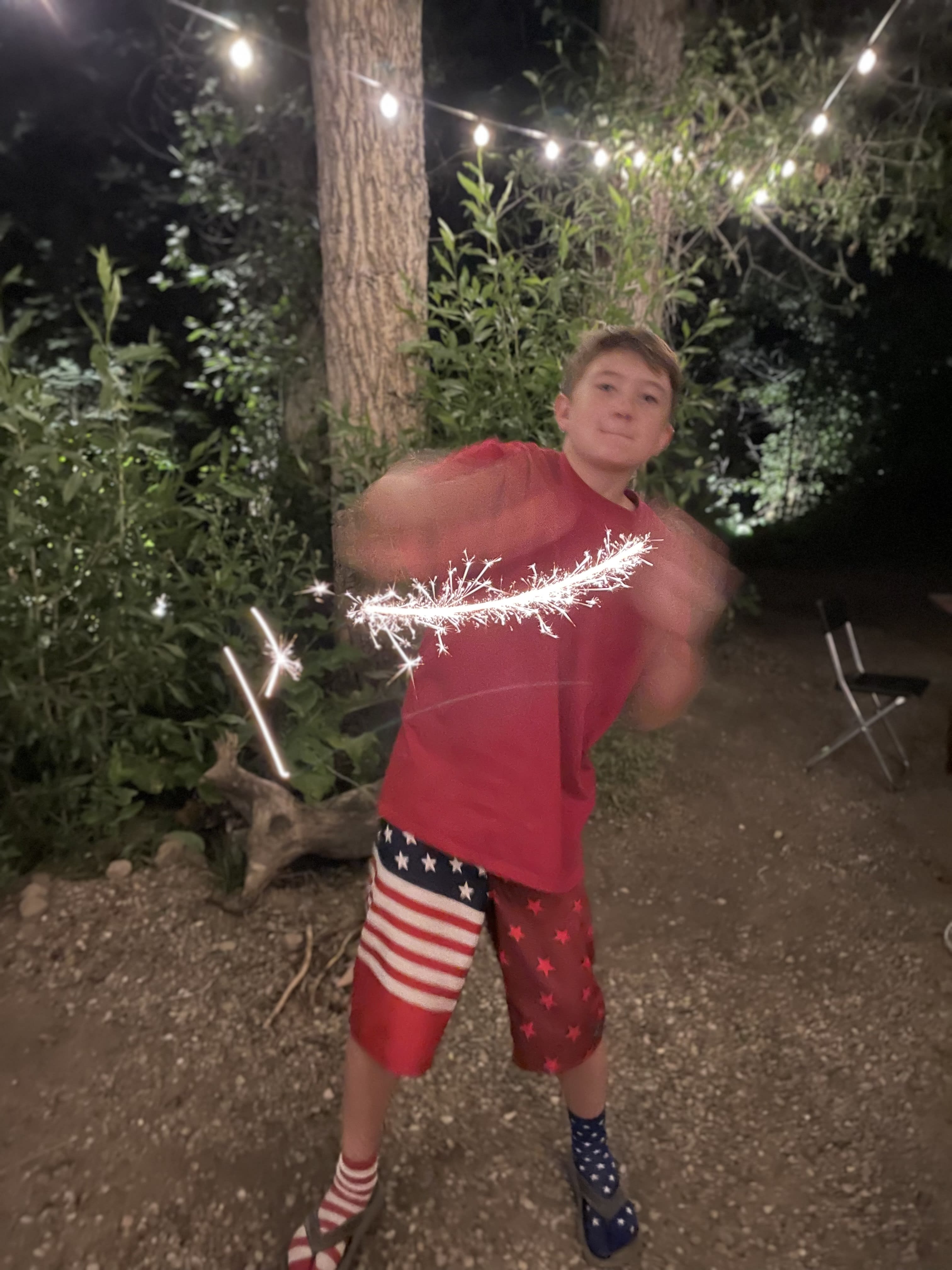 Bed time in the glamping area: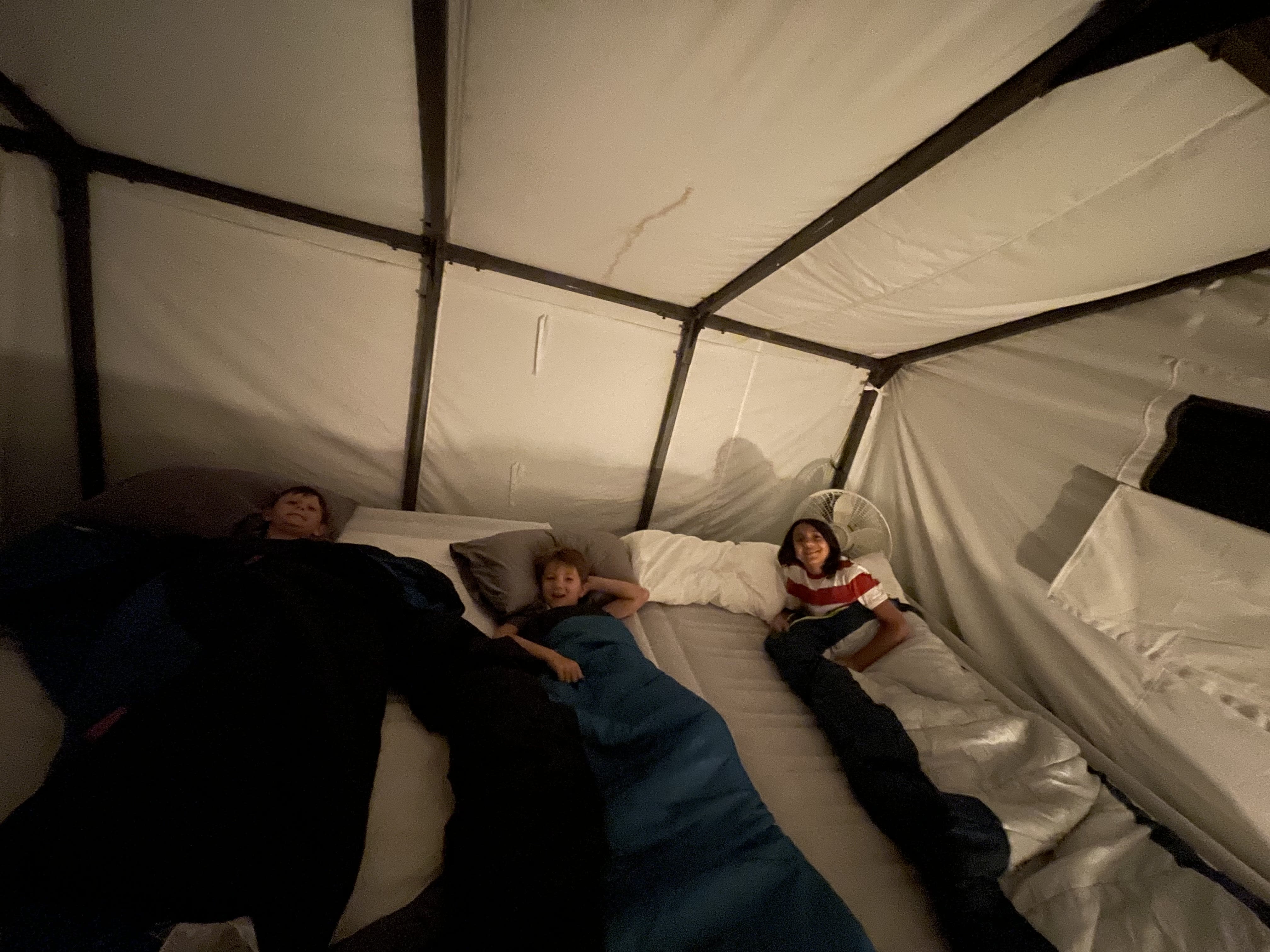 Actual Pioneer Day
We went to the Fairview 3rd ward on a very rainy morning and met Governor Spencer Cox! I was super excited because I am a political nerd. We got there late and the governor was the main person greeting us. Not just that, he personally got chairs for us to sit on in the overflow. Pretty nice dude. The talks were kind of dry and we were disappointed that there was no primary musical number.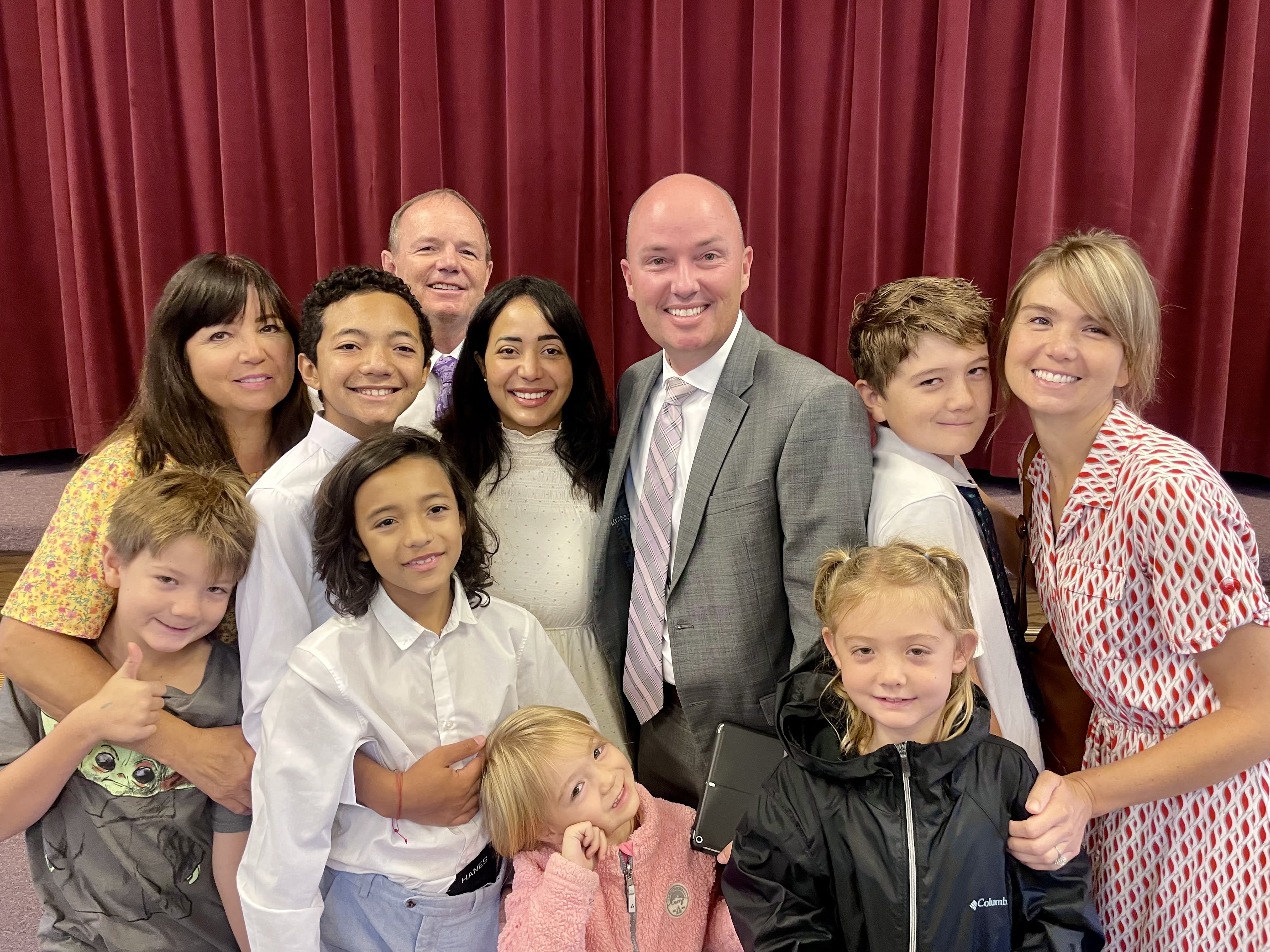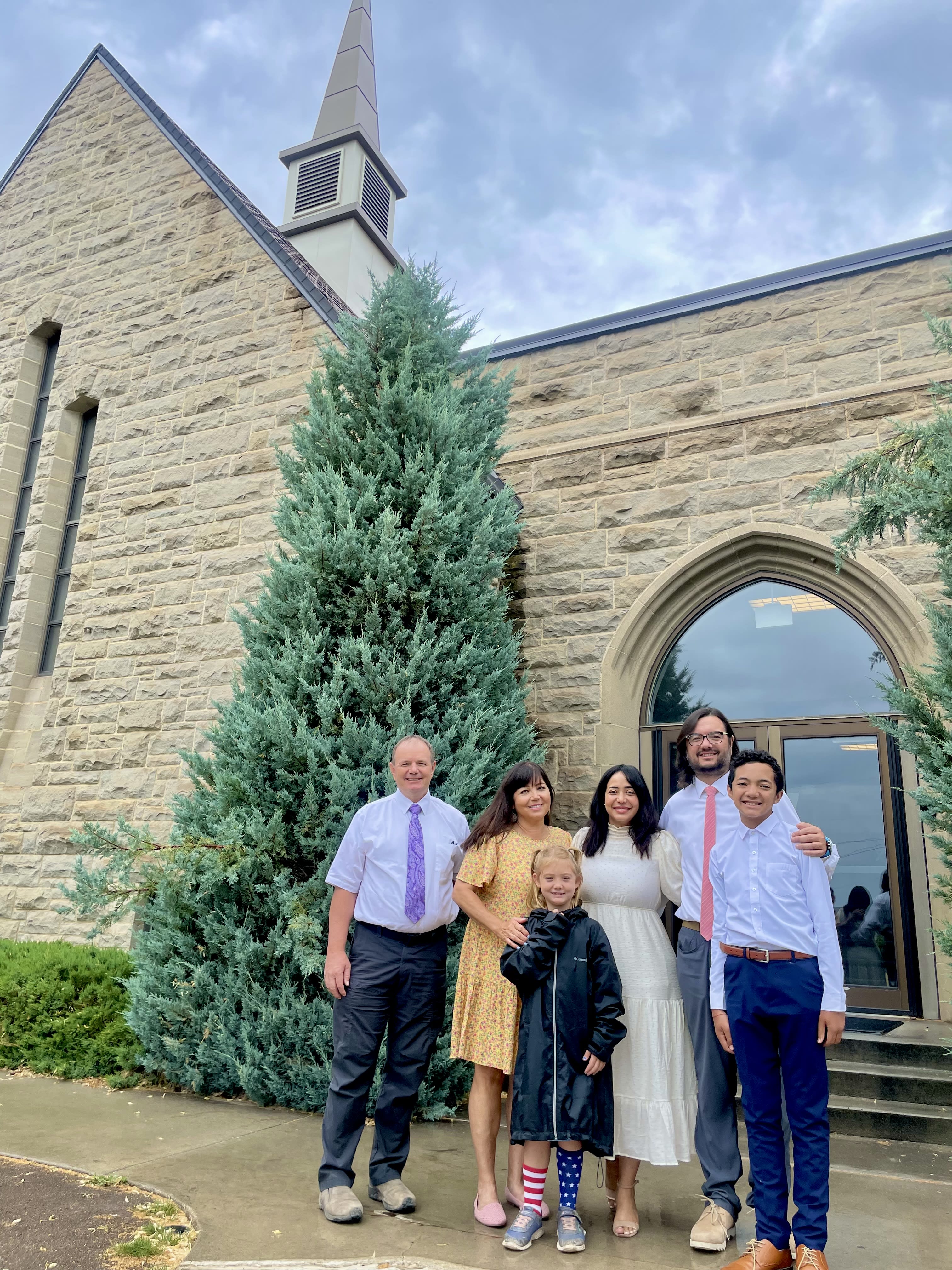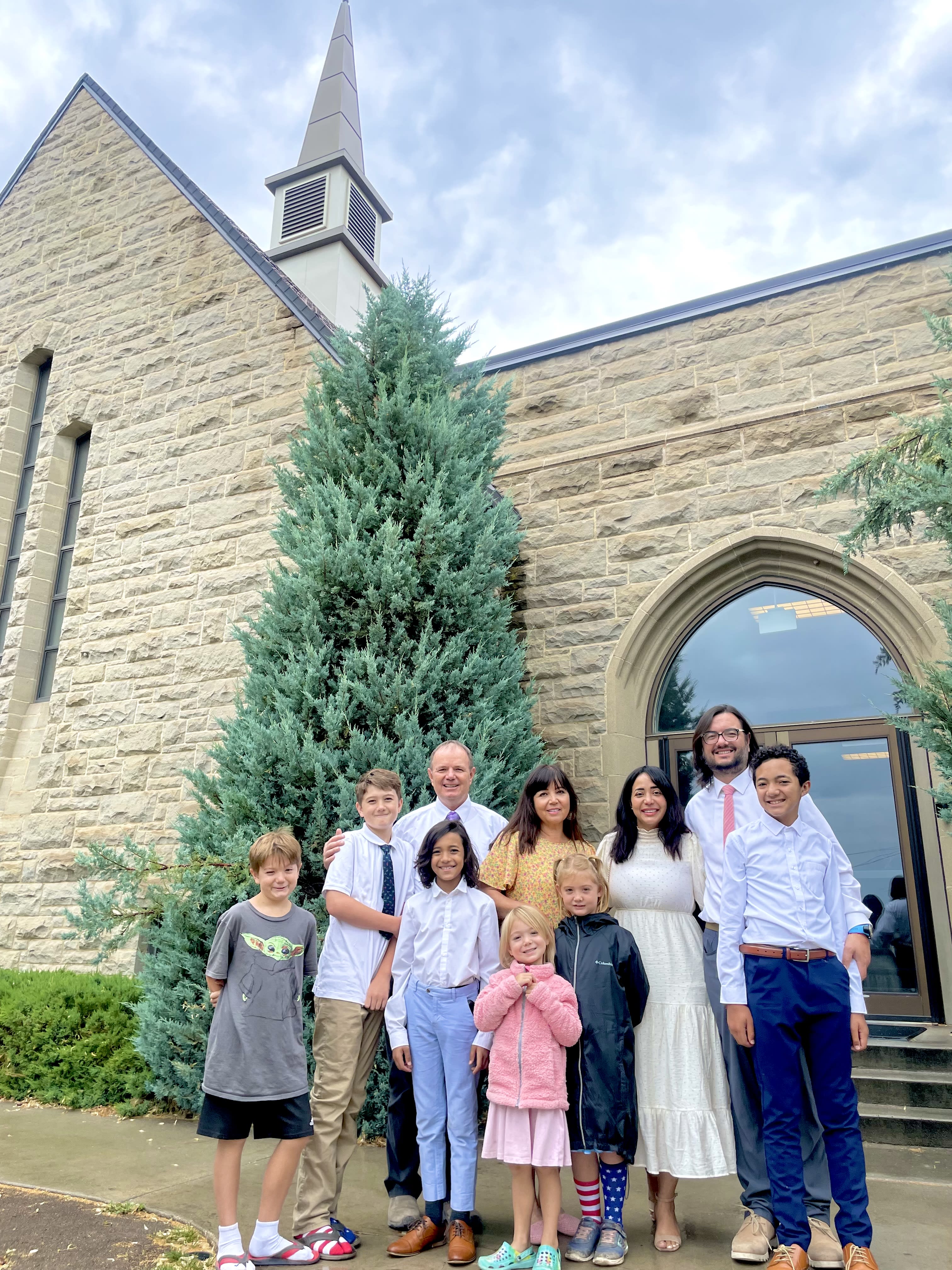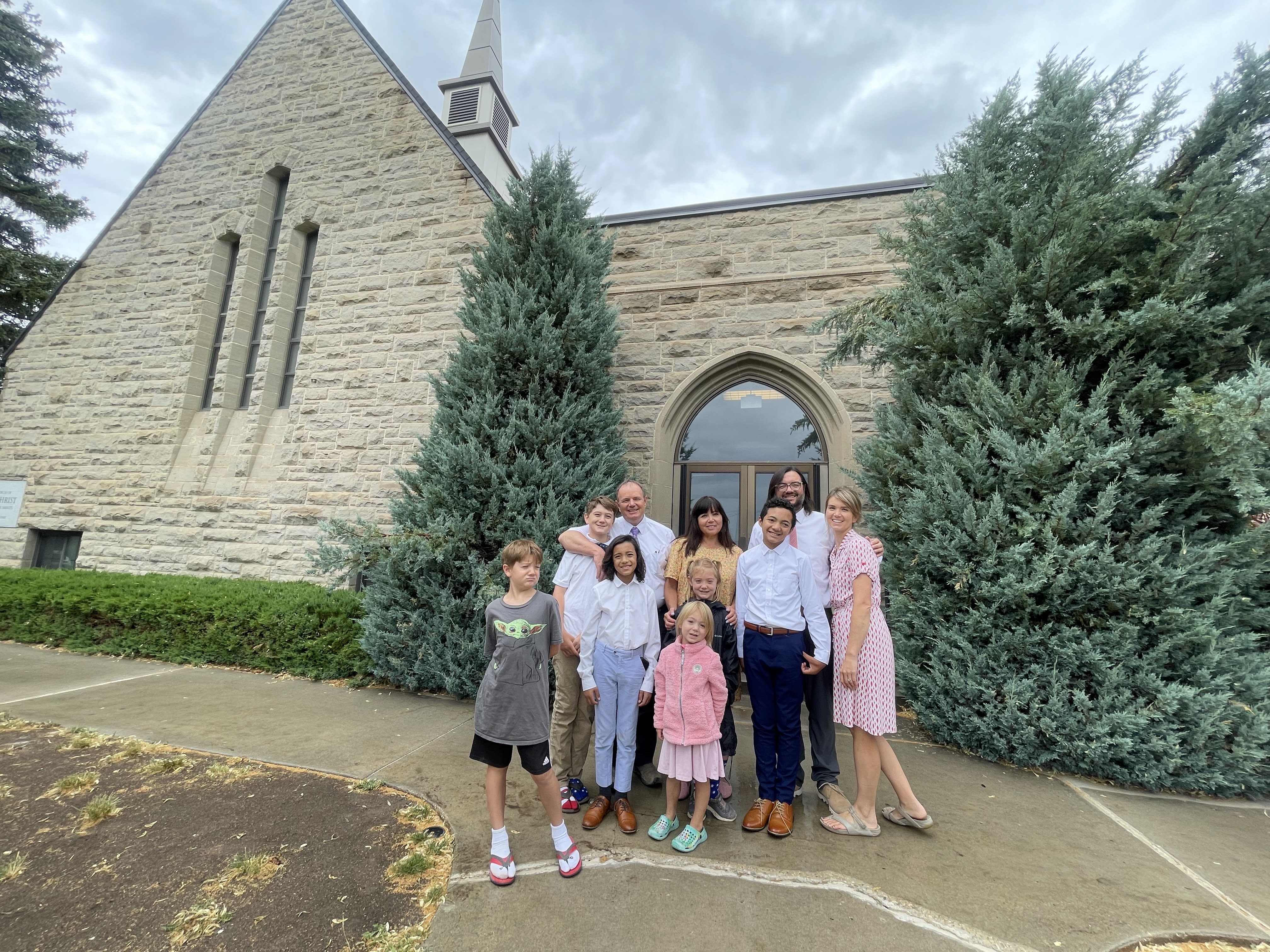 Last night at the cabin
We had coke floats, smoked grilled chicken, and roasted garlic couscous. Yum yum! The boys hung out in the hot tub and slept in the glamping area. The girls "went to bed" in the bunkhouse but we could see them through the window making shadow puppets. It was so cute and funny.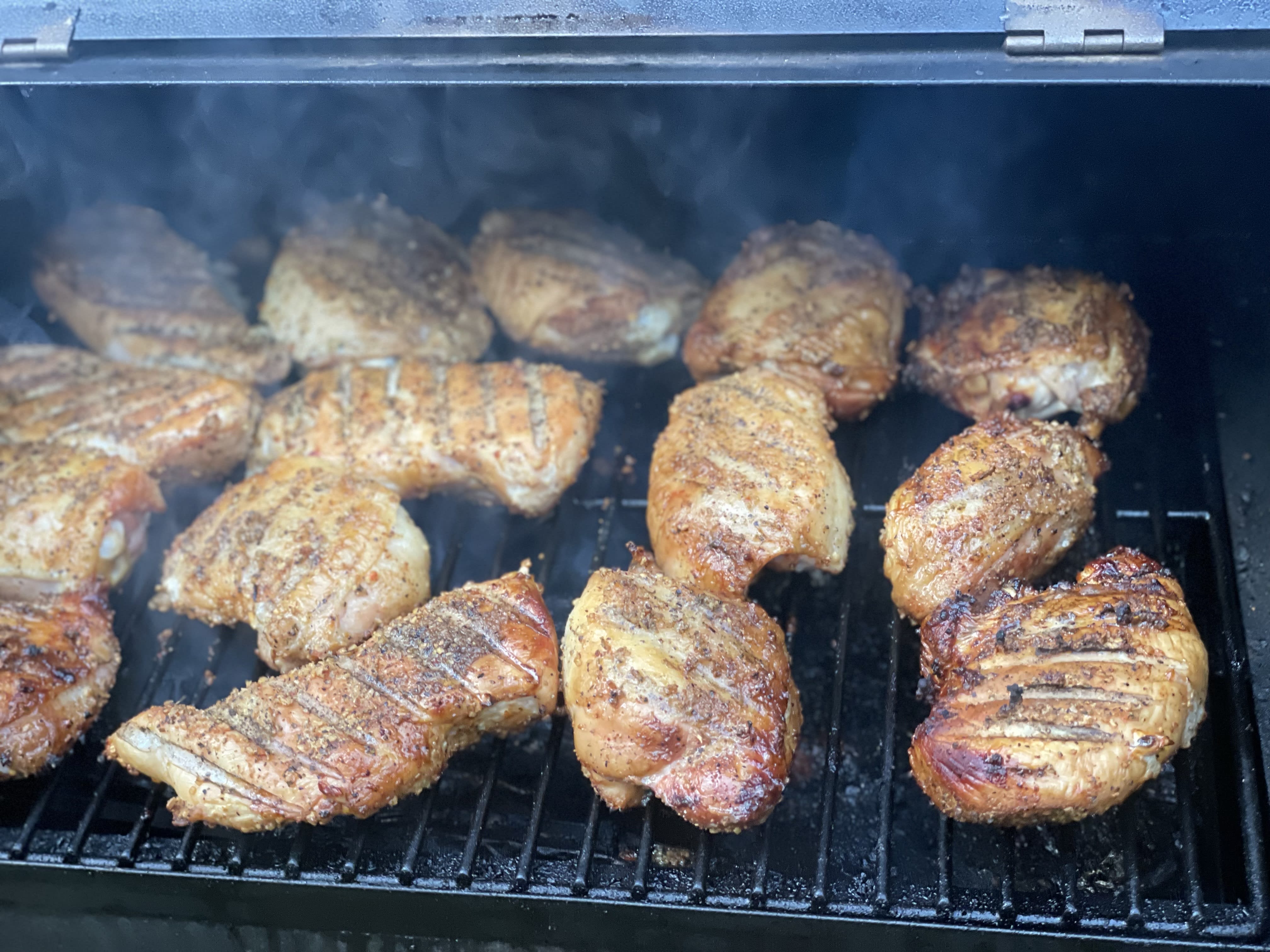 A huge thank you to all my sisters-in-law: Jessica, Shauna, and Kiley. They helped soooo much and ran activities when my stamina was gone. They were the real MVPs as well as Celestine.
Salt Lake City