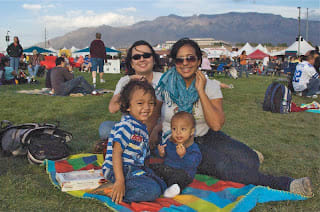 For the first time in almost eight years, Jared and I plus the kids went to the Ballon fiesta.It was so awesome, I was so excited. We had a great time and the boys were just having a blast. We got some donuts, a turkey leg, we danced and laid on the floor watching the clouds.  I love my Jared, he is always making me happy and the kids too. I really know that my family is the greatest.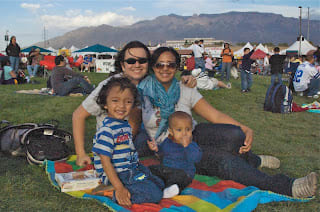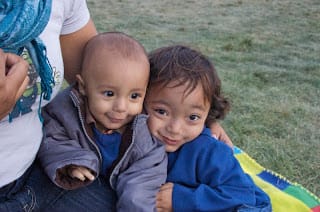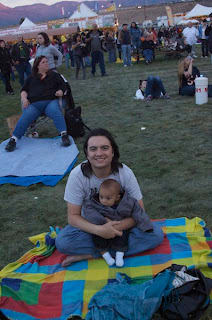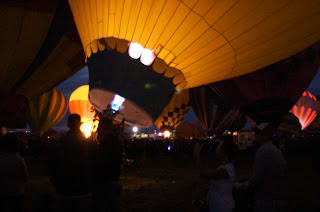 Our camera took some ok pictures but it was getting too dark...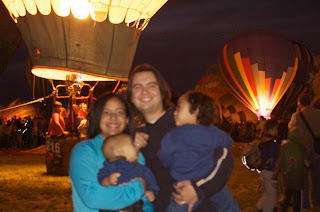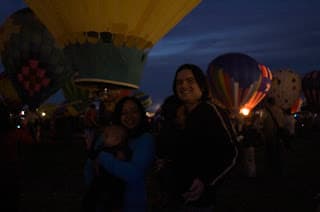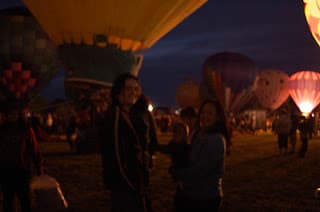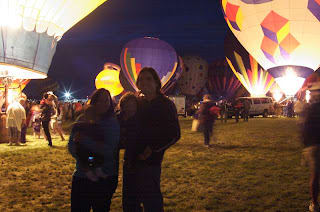 After the ballon glow, we got to see some pretty nice fireworks on our way home. Here in NM we didn't get to see any fireworks for the 4th of July because of the really dry conditions and the fire danger. It was a great night. I love to hang out with my little family, they are the best.