We made it to Anaheim after an hour long ride in an Uber. We stayed at "The Anaheim" hotel which is this fun mid-century style hotel right in front of Disneyland.
We got there early and didn't want to pay $100 extra to check in early.  The hotel saved our bags and we headed to explore the area. We had lunch at the Cheesecake Factory and hung out at the Anaheim Garden Walk.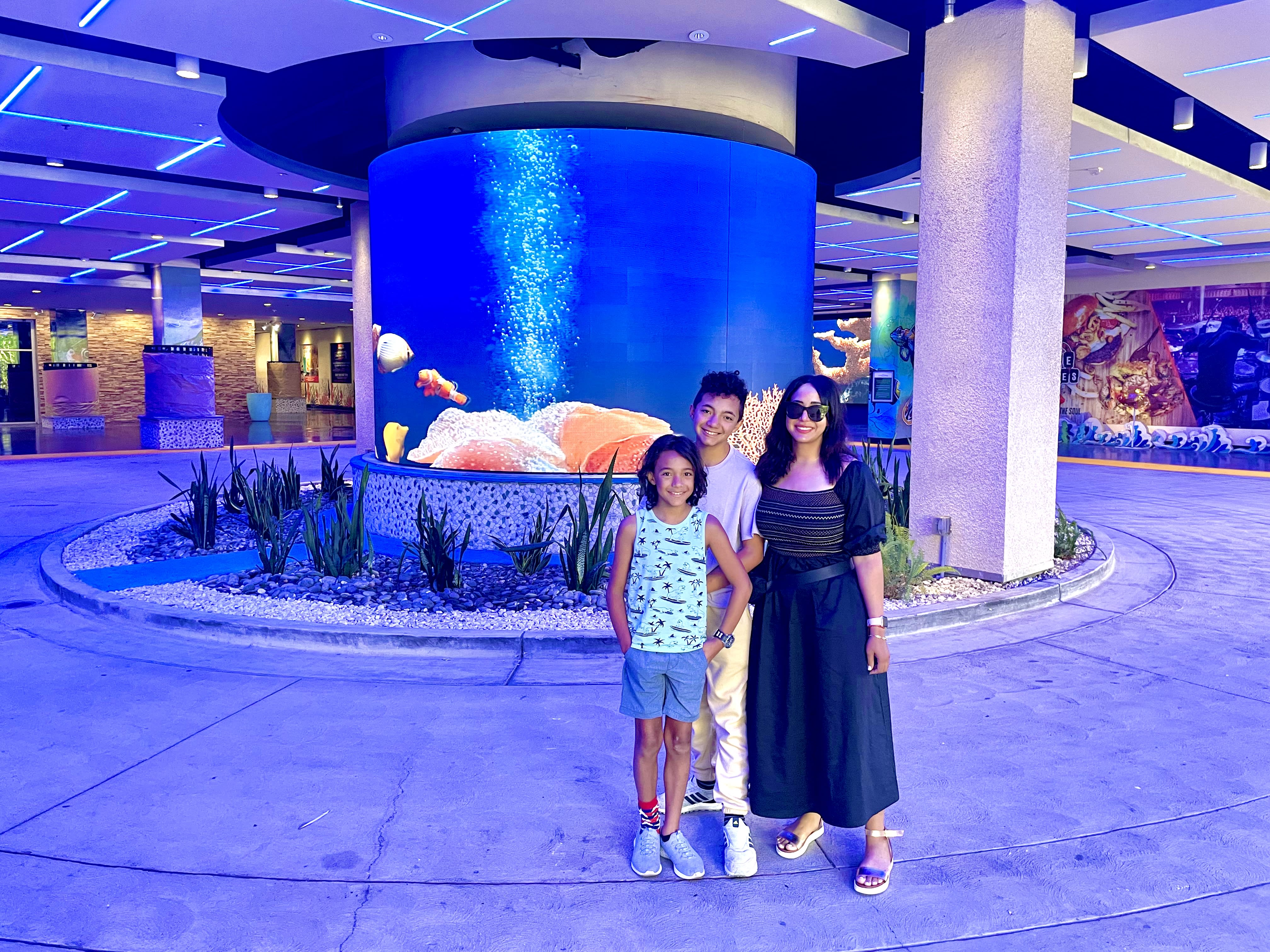 The mall had a fun store where you can play any board game you want for $2.50 per person per hour. I didn't want to be there because you all know how much l love board games 🙄. We had some amazing Mexican ice cream. It was my first time trying mangonada which is a combination of mango and chile powder. It was amazing!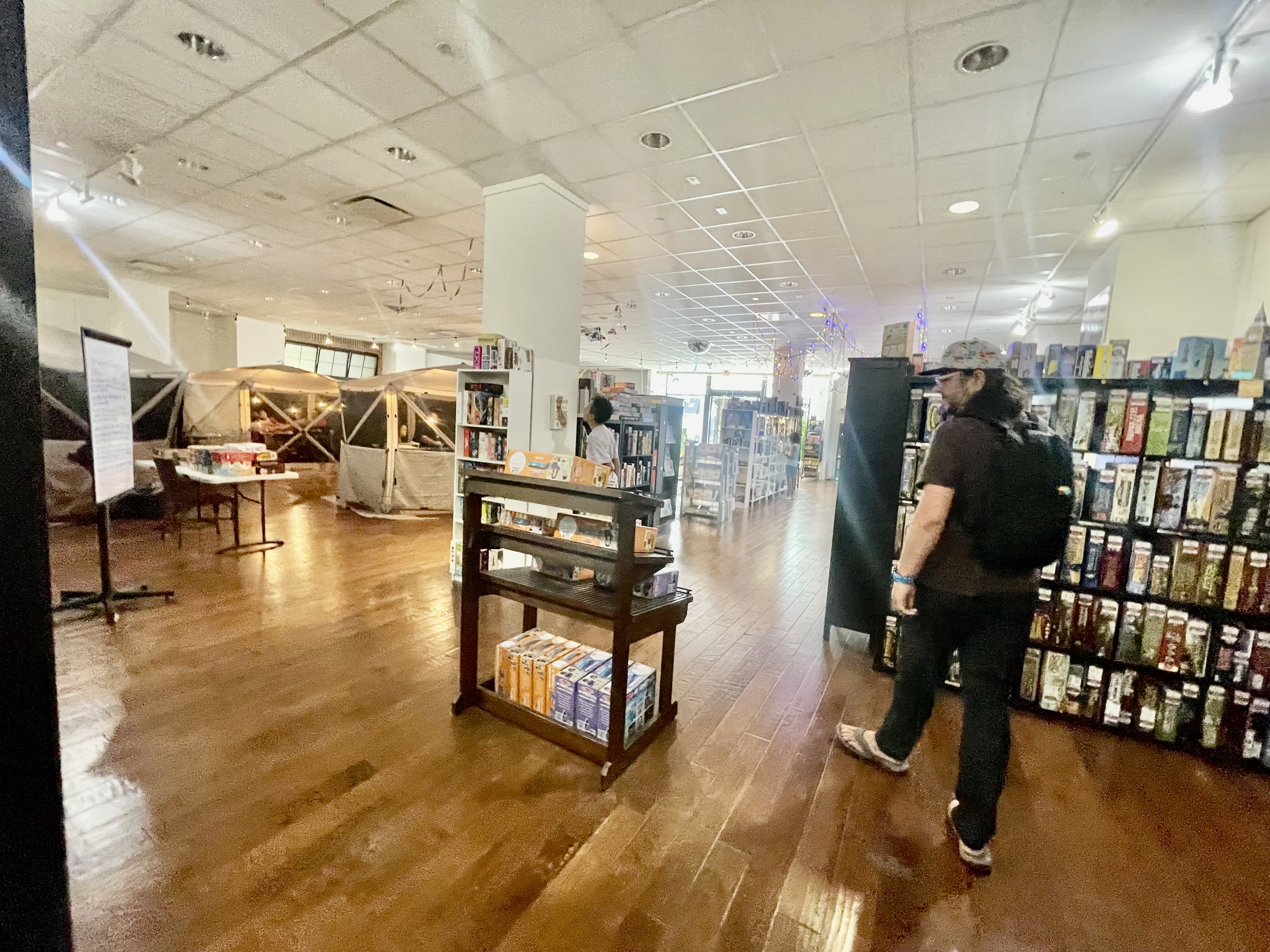 We had some hours to kill. Jared took us to an escape room and we did the Dr. Hyde experience. We got out with 5 minutes to spare! We worked so well together. I really love my little family and how everyone worked so hard to make the whole team work.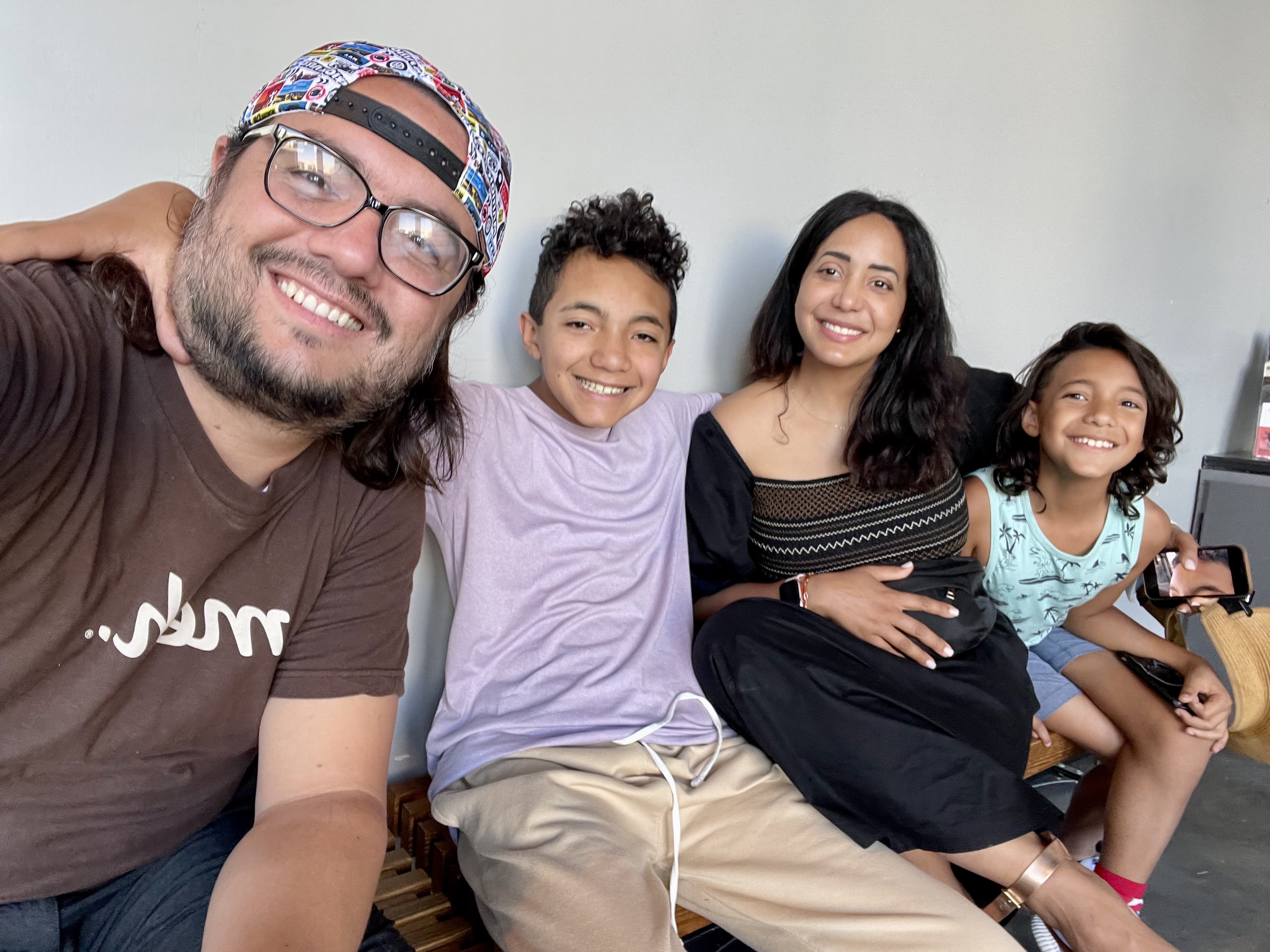 Disneyland
The first park was full of Star Wars everything! We were at the park at 7:30 am and "ran" to try to get onto the new "Rise of the Resistance" ride. We got to the ride and there was the longest line I have ever seen. We were like nope, and actually paid an extra $80 to cut the line and get in. Mario was in heaven. He knows all the characters; he is a Star Wars almanac.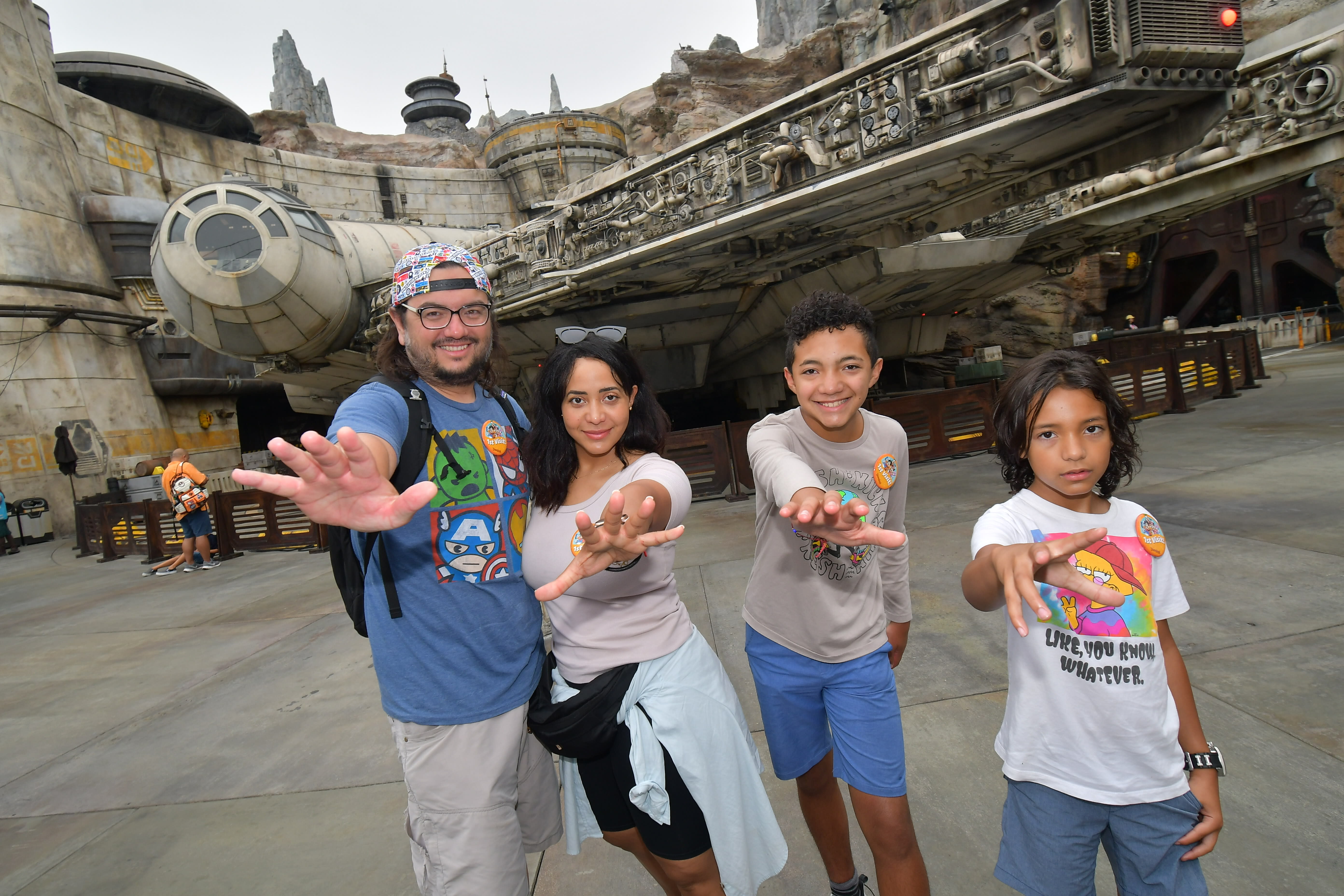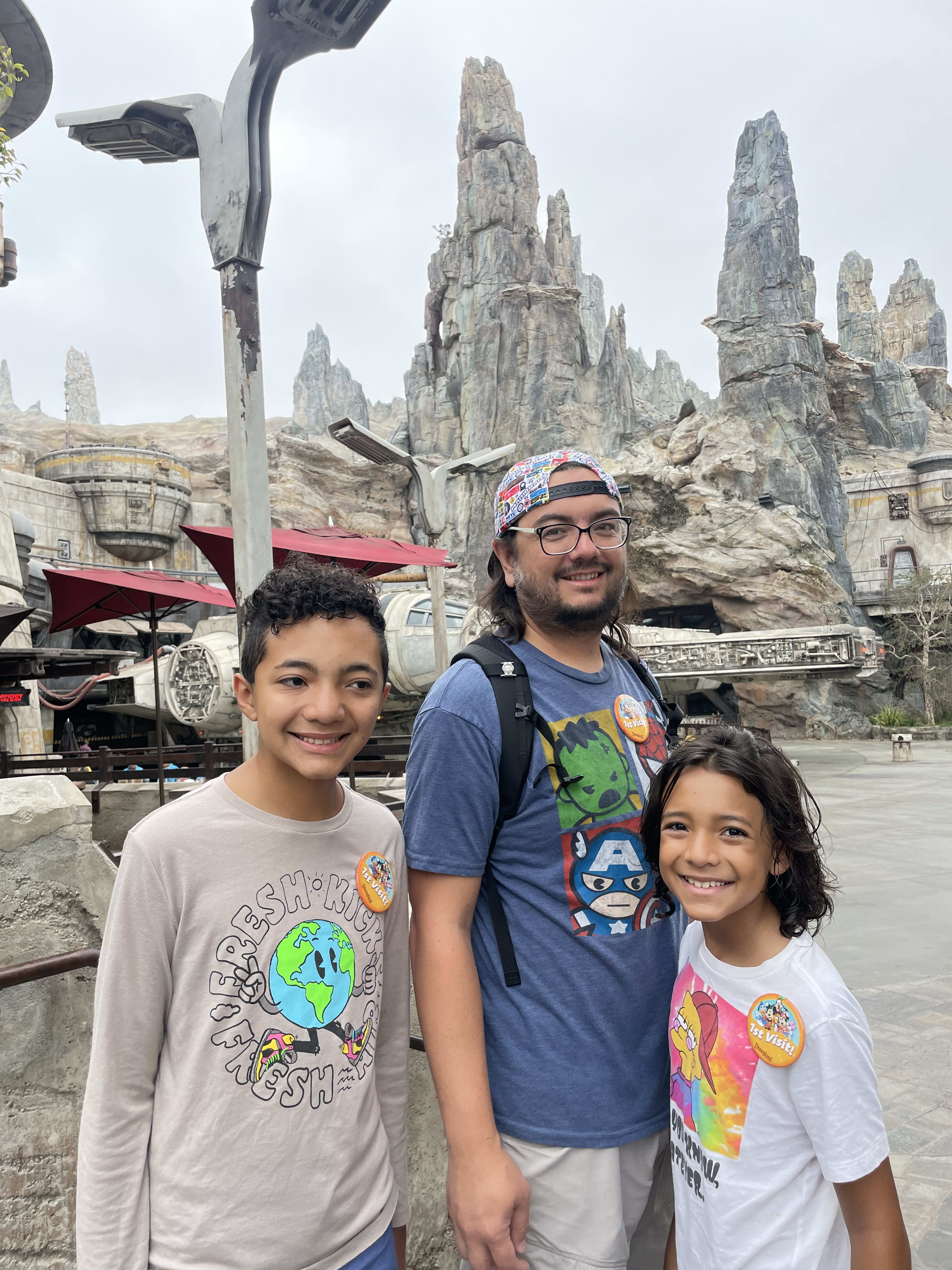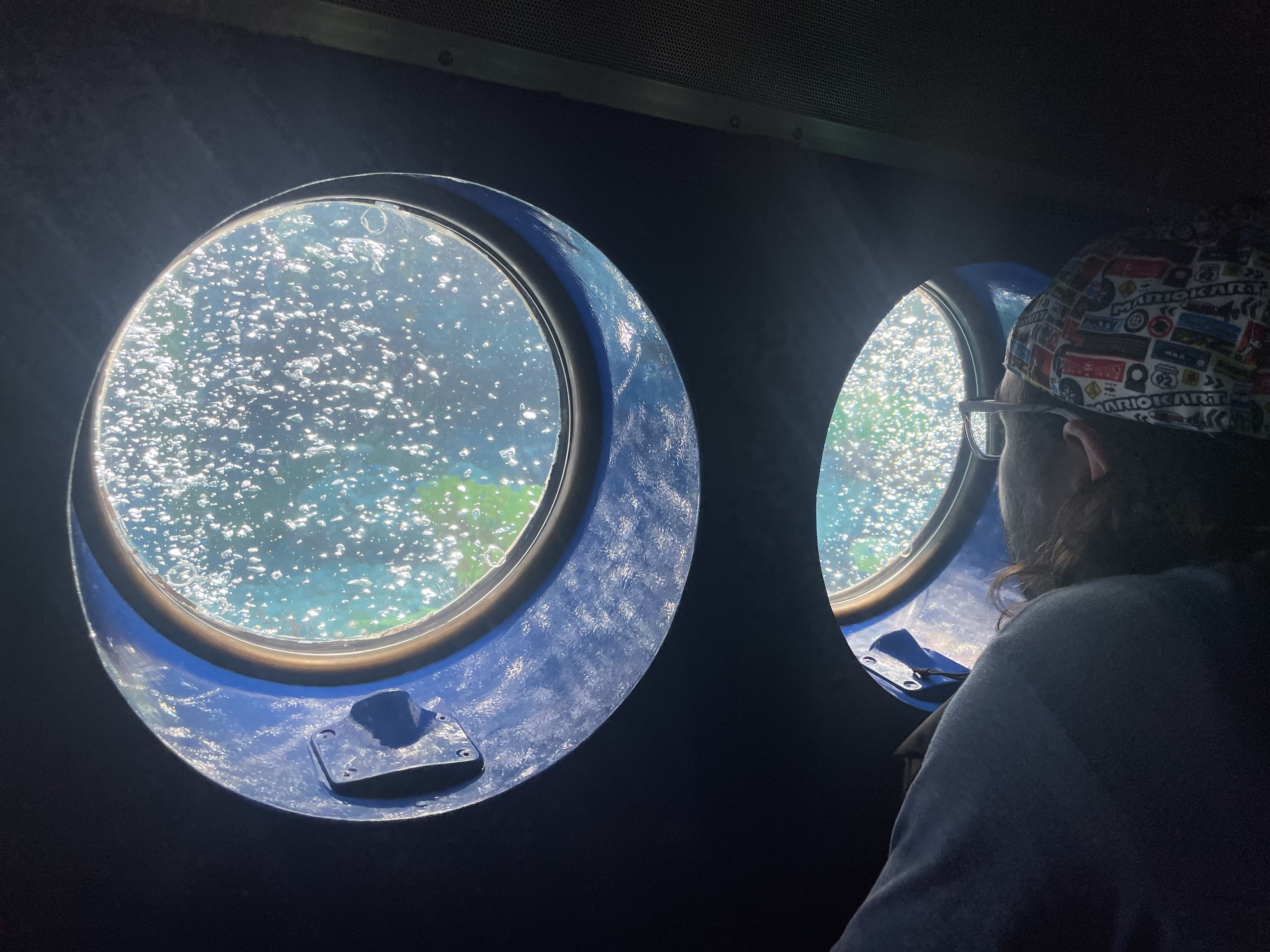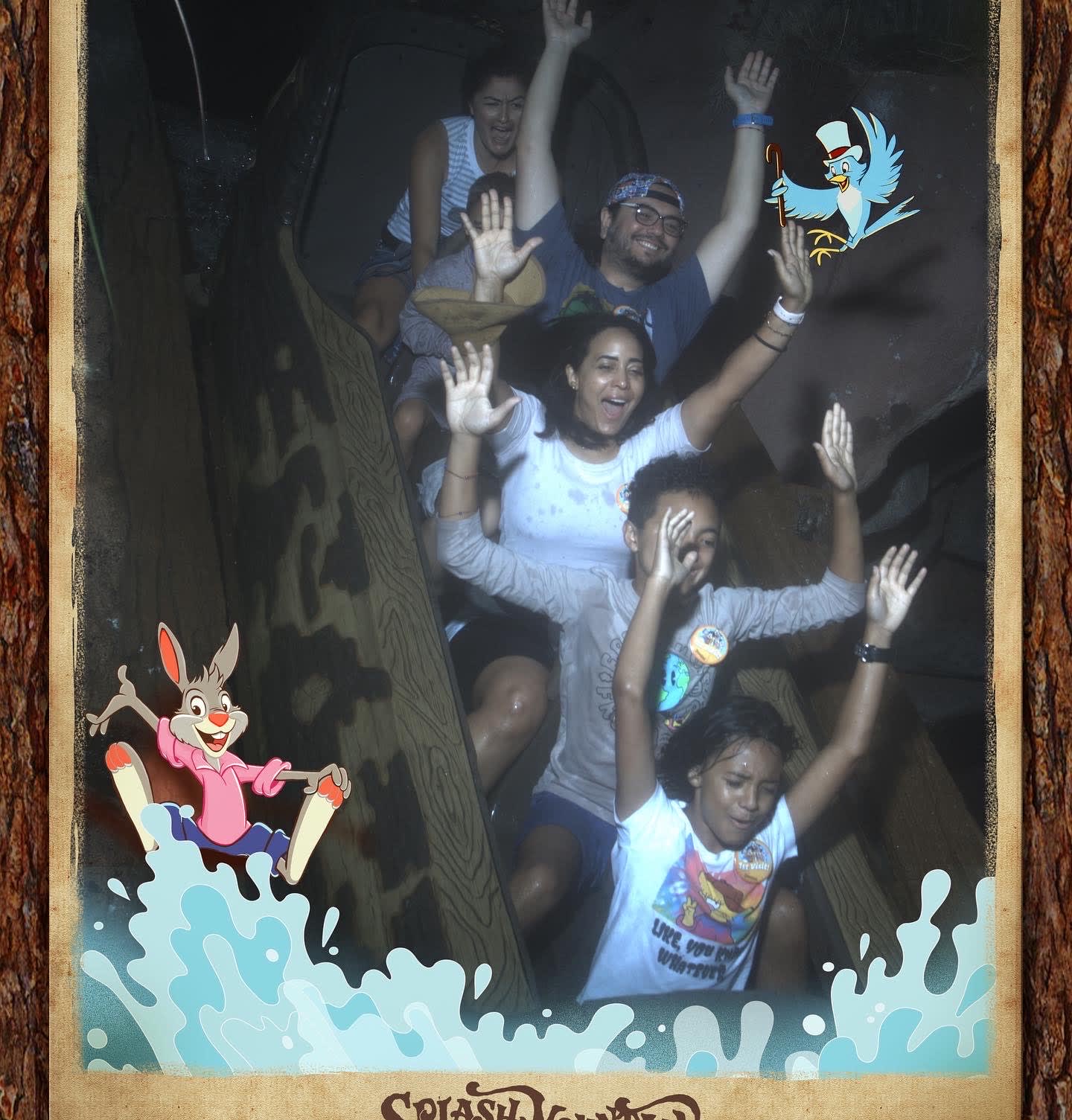 It was a fun day. We didn't stay for the parade or fireworks which were at 9:30 and 10:30 pm. We left around 8:30 pm and there were people with little children saving a spot for the parade. I had a great time.
Disney's California Adventure
To my surprise, we are roller coaster people now. I know 😱! I actually enjoy riding the roller coasters and all the scary rides. It is exciting! We look super shiny because I kept applying sunblock. I might be a little chubby (thanks to my meds) but I won't get wrinkles or sunspots.
I have never seen Mario so happy. My heart was full and I kept getting emotional by watching Mario acting like a normal teenager. He hugged me too many times to count and was very fun to be around.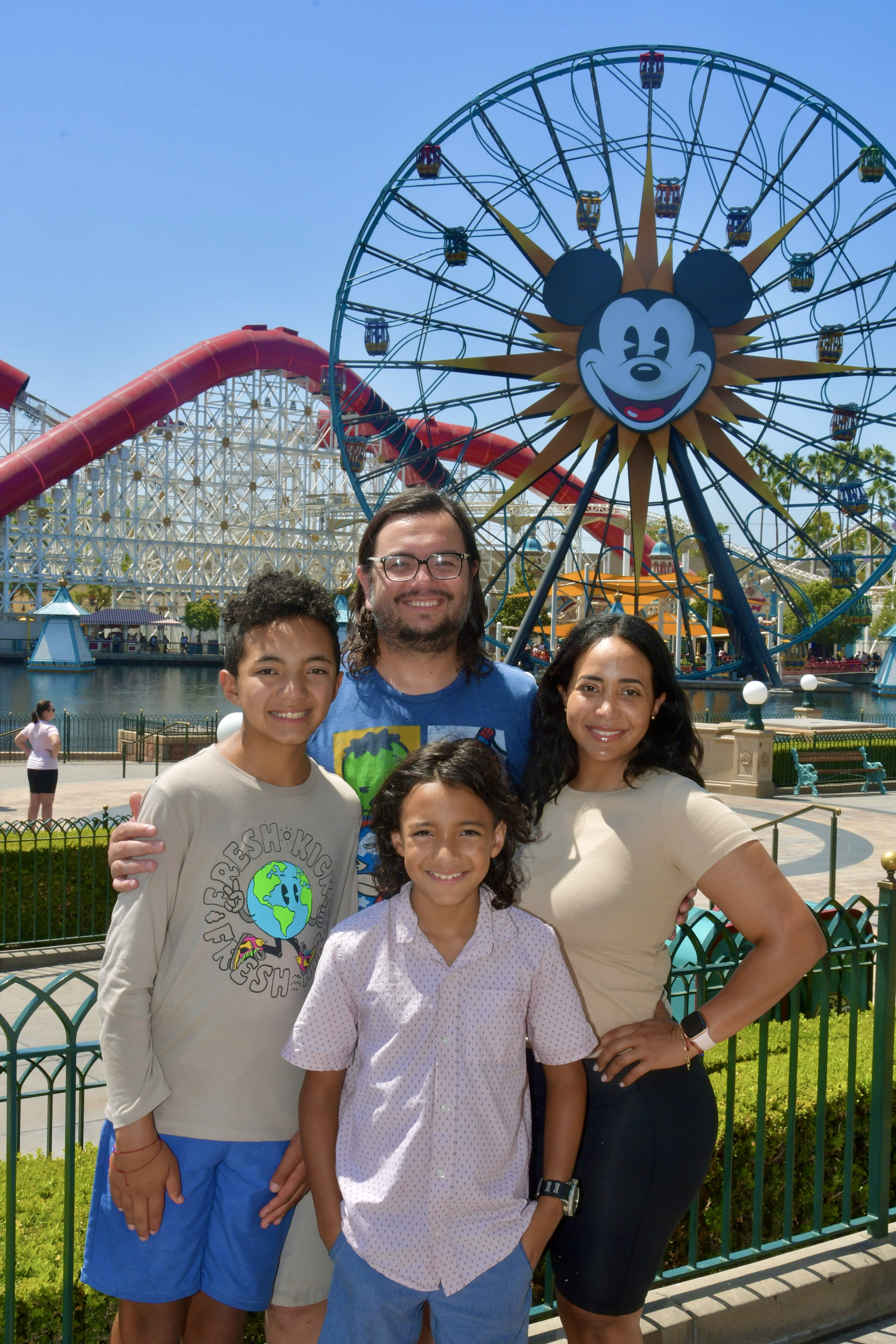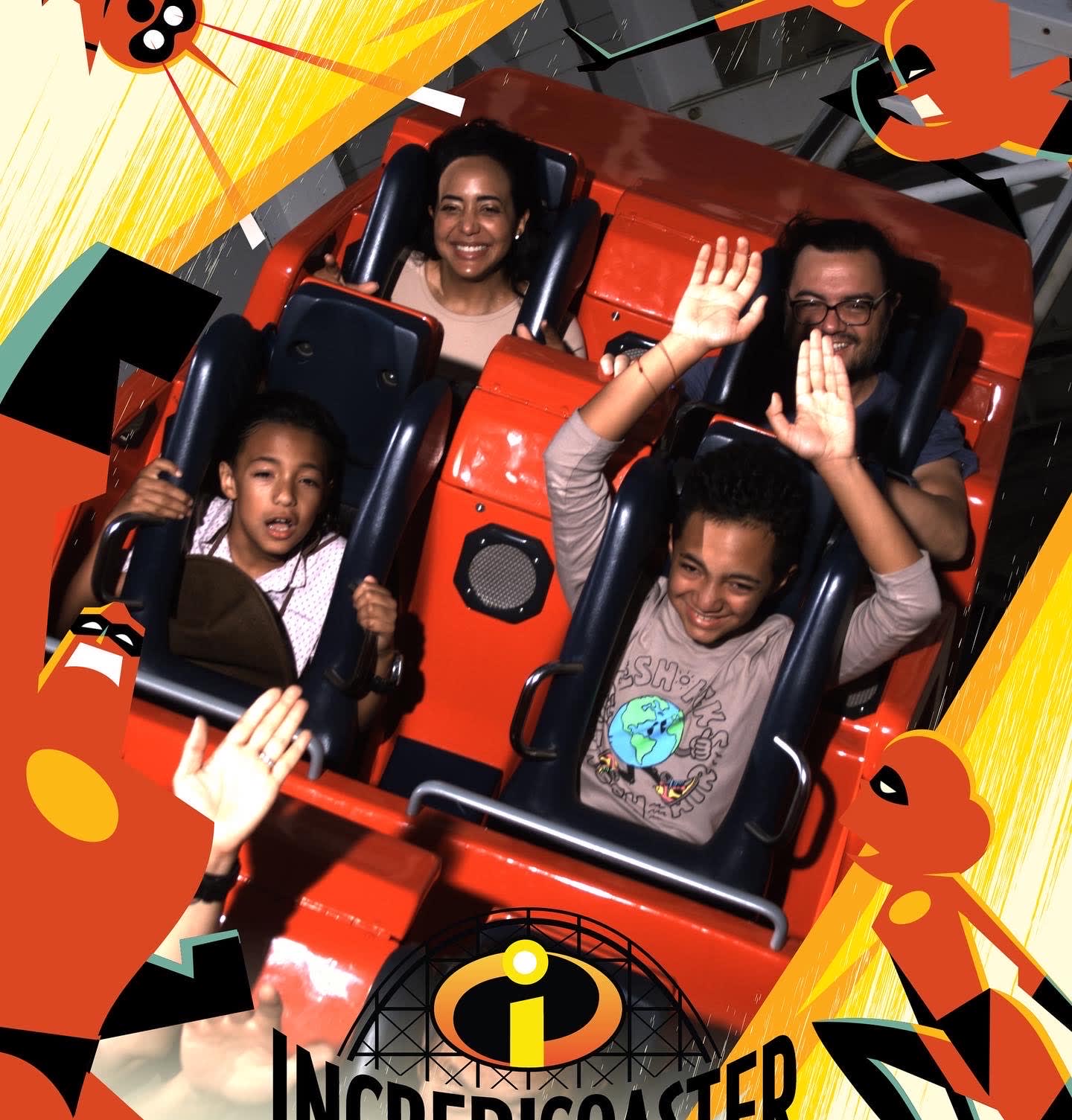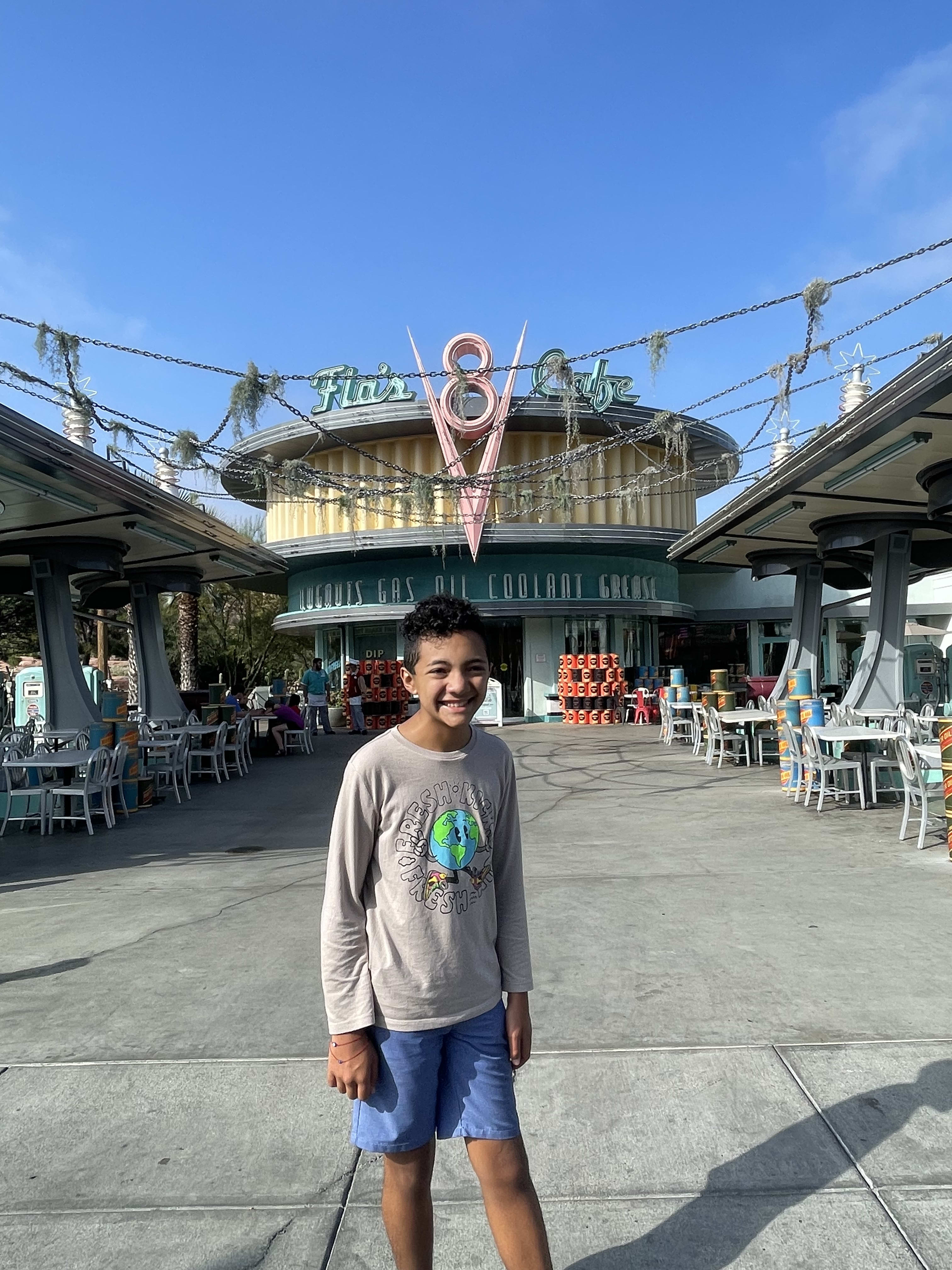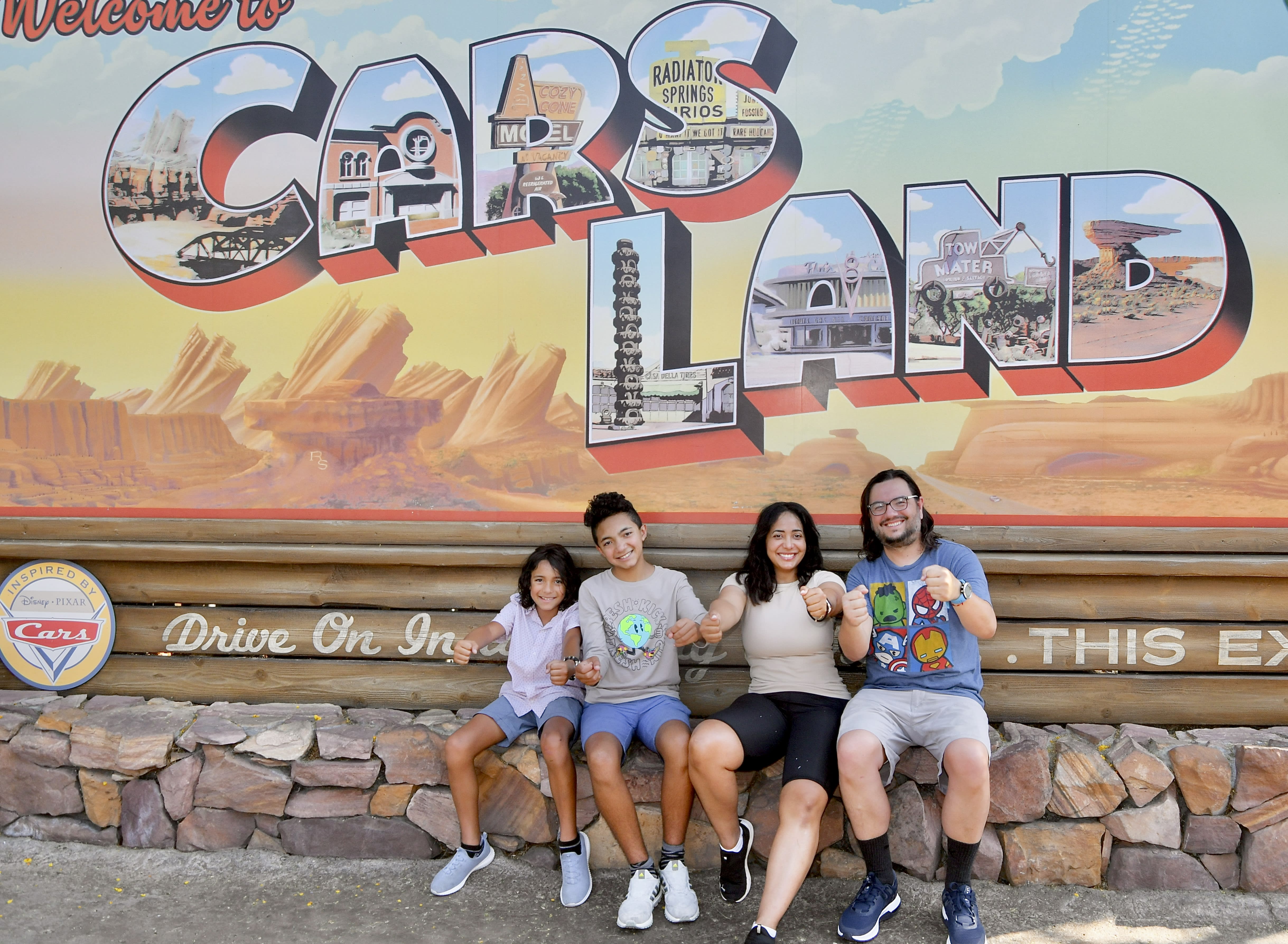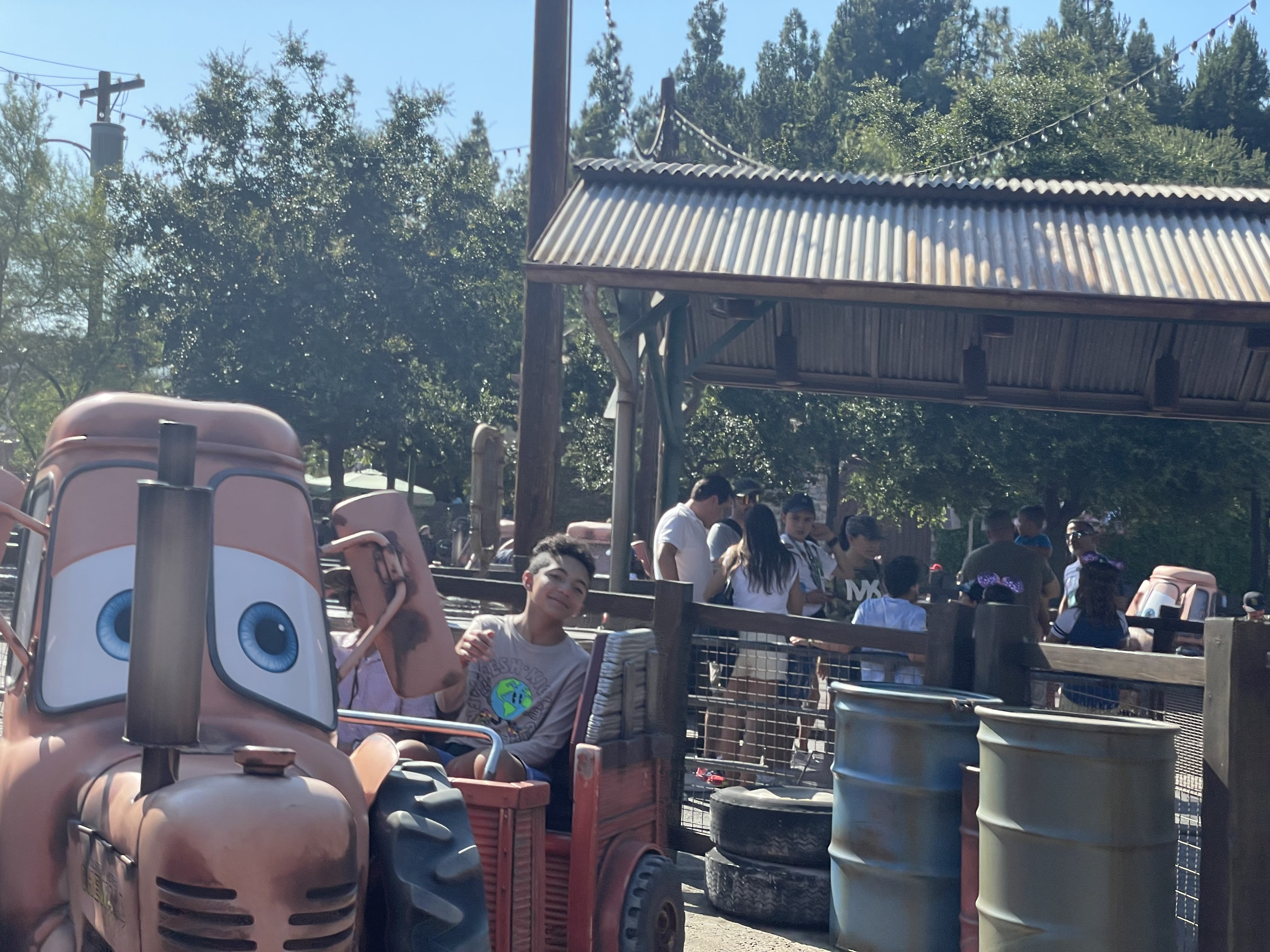 Milo and I are always wearing hats everywhere. I have to chase down Jared and Mario to apply sunblock or even wear a hat. The irony is that those two are the ones with the bad skin; they are the ones that actually need to take care of their skin.
Jared treated us to a nice dinner inside the park. It was pricey, but everything was. We saw a few mini musicals: the Lion King and Mickey Music concert to rest our feet. We walked around 10 miles everyday. We were ready with 5 hour energies, sunblock, and ibuprofen. We made it from 7:30 am-10pm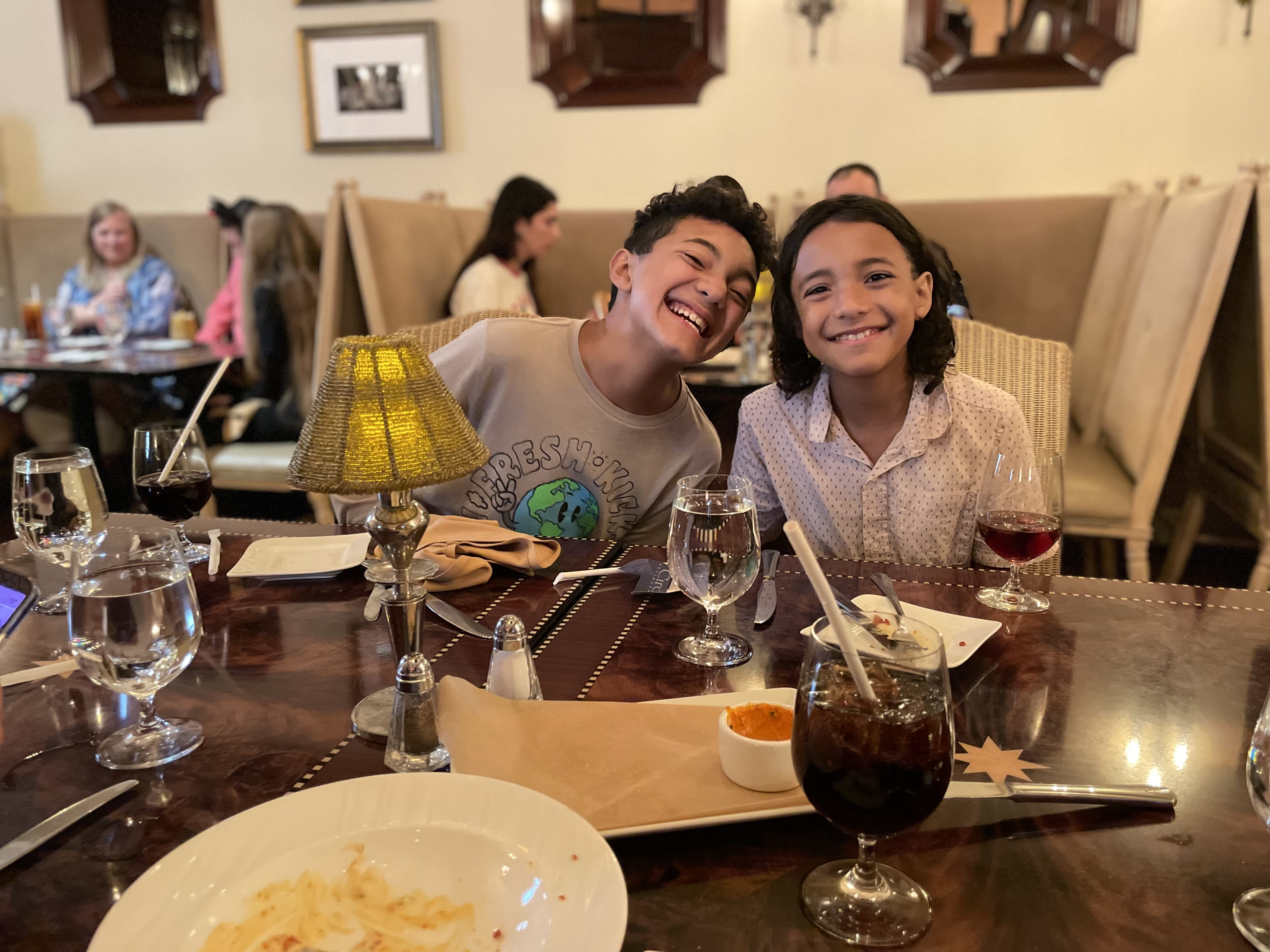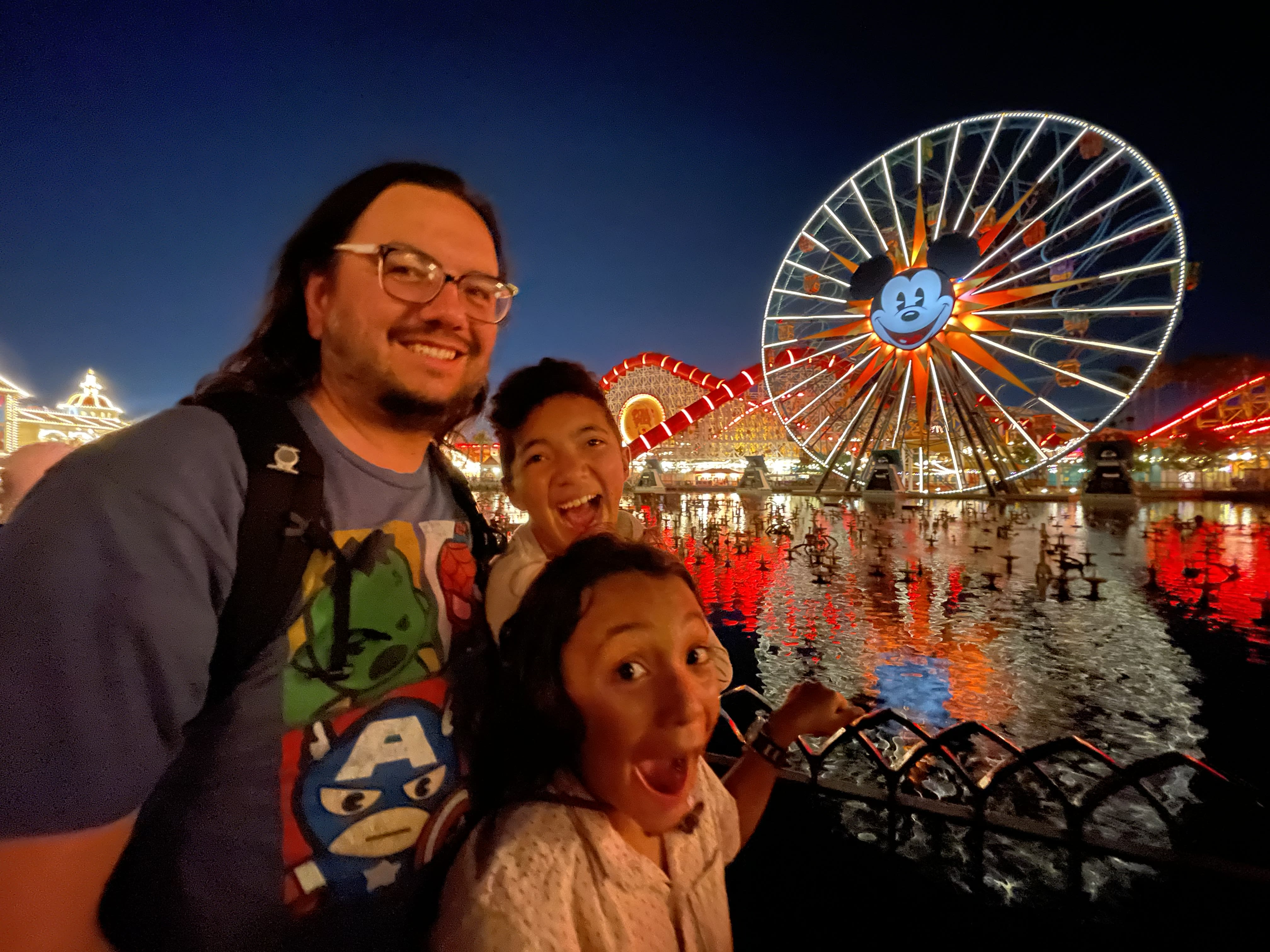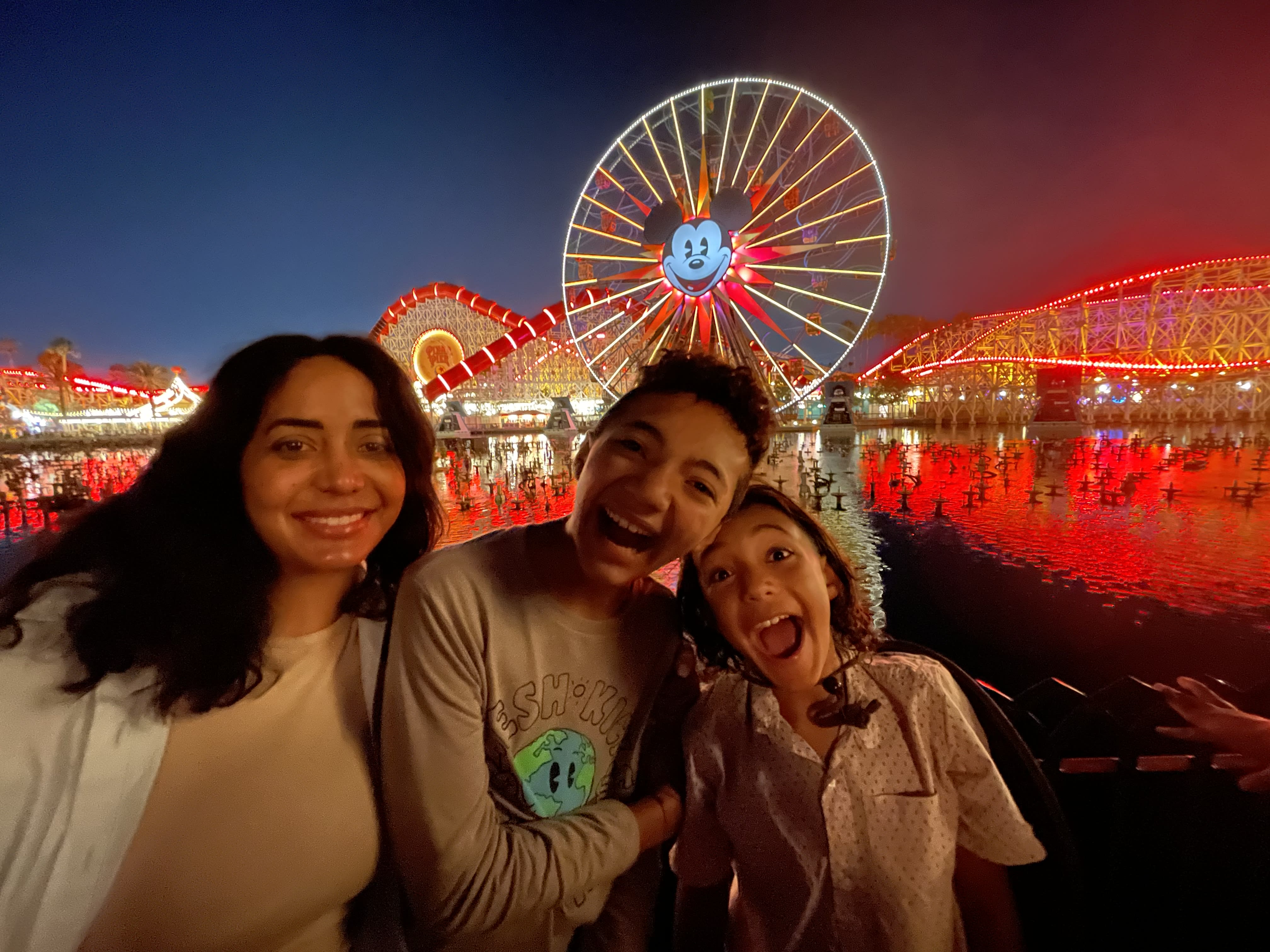 All those rides in the back, we did ALL OF THEM! Thanks to Jared for getting us the Genie+ passes which take us in front of the line. We also got all the photos and great seats for the water show at 9:30pm.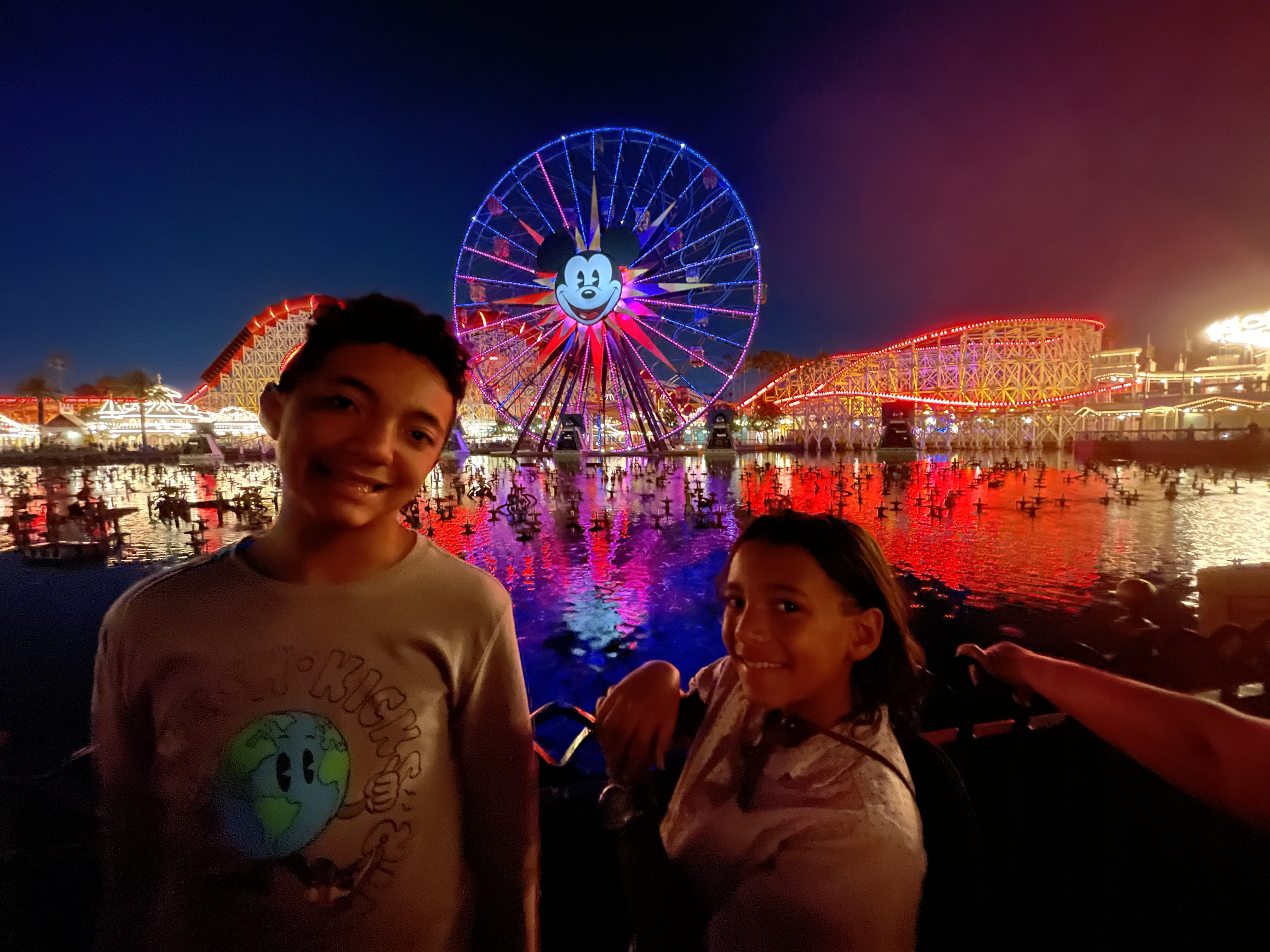 We had a totally different experience this time; maybe because our kids are older, or because we are more financially secure now. It was a dream come true. I loved it. I loved all the cotton candy, churros, frozen lemonades, mickey pretzels, samosas, frozen cokes, popcorn buckets... it was so much fun!  We are roller coaster people and Disney adventure people.
I love our little adventures. I am grateful for my little family.