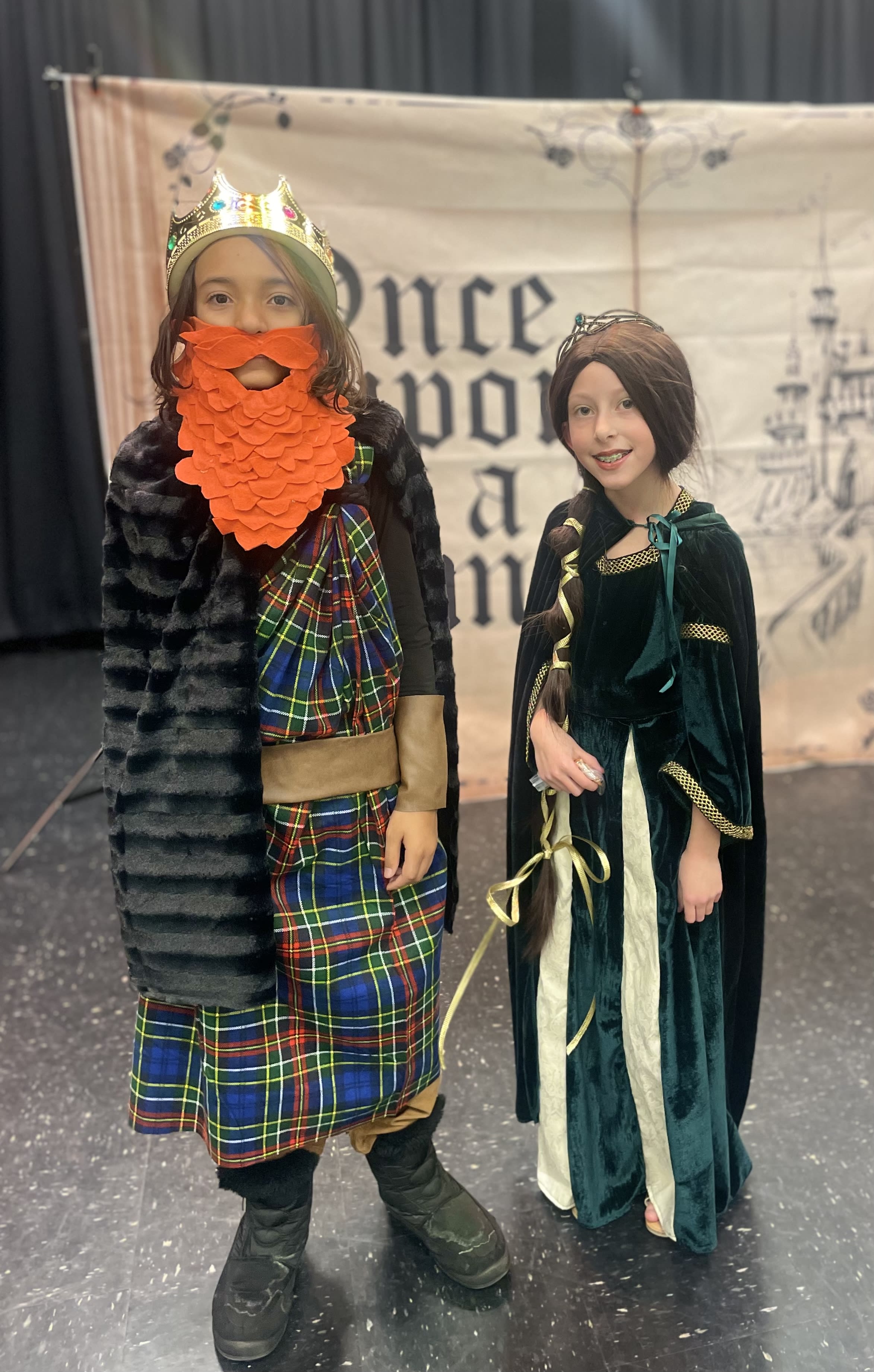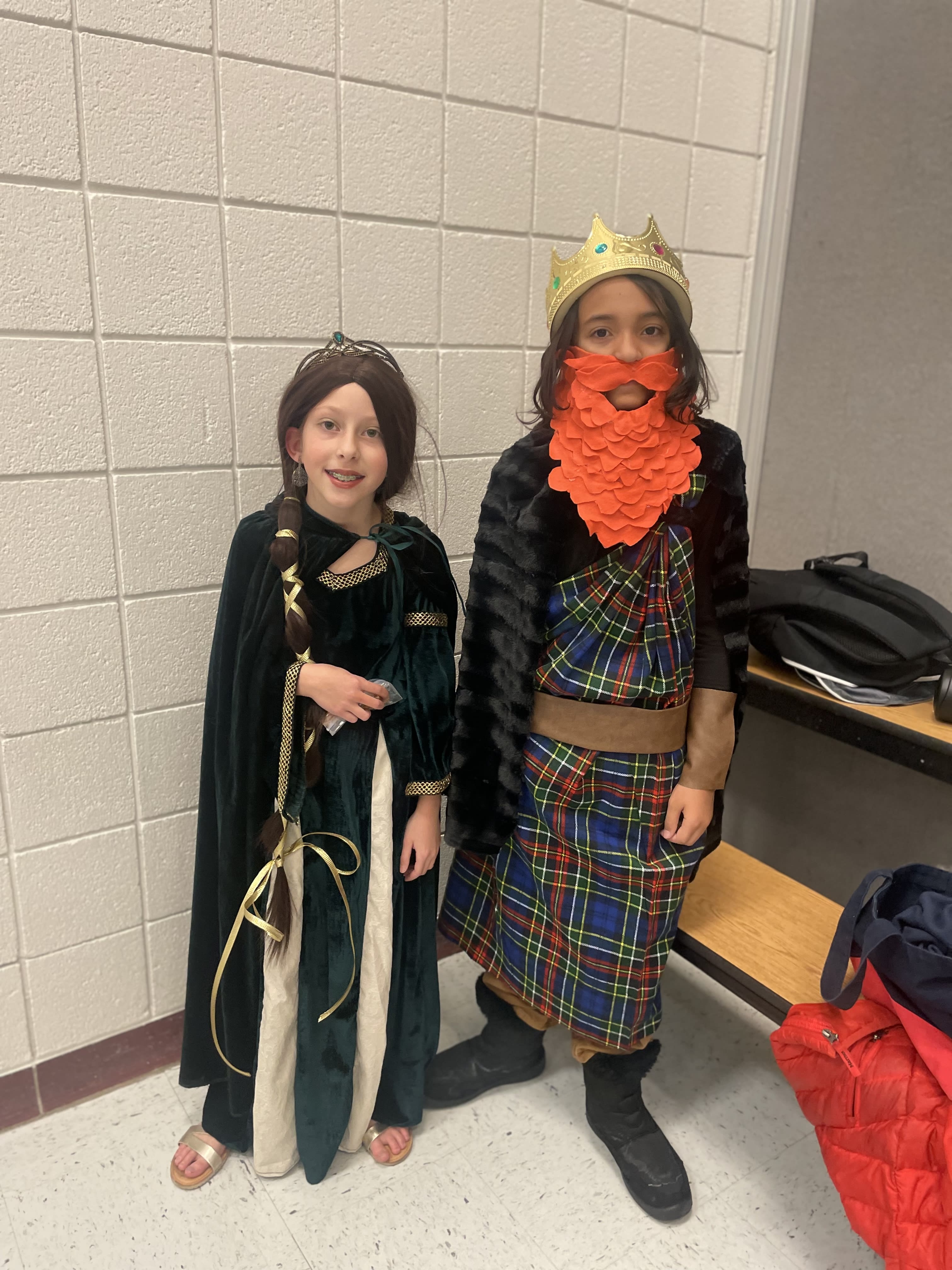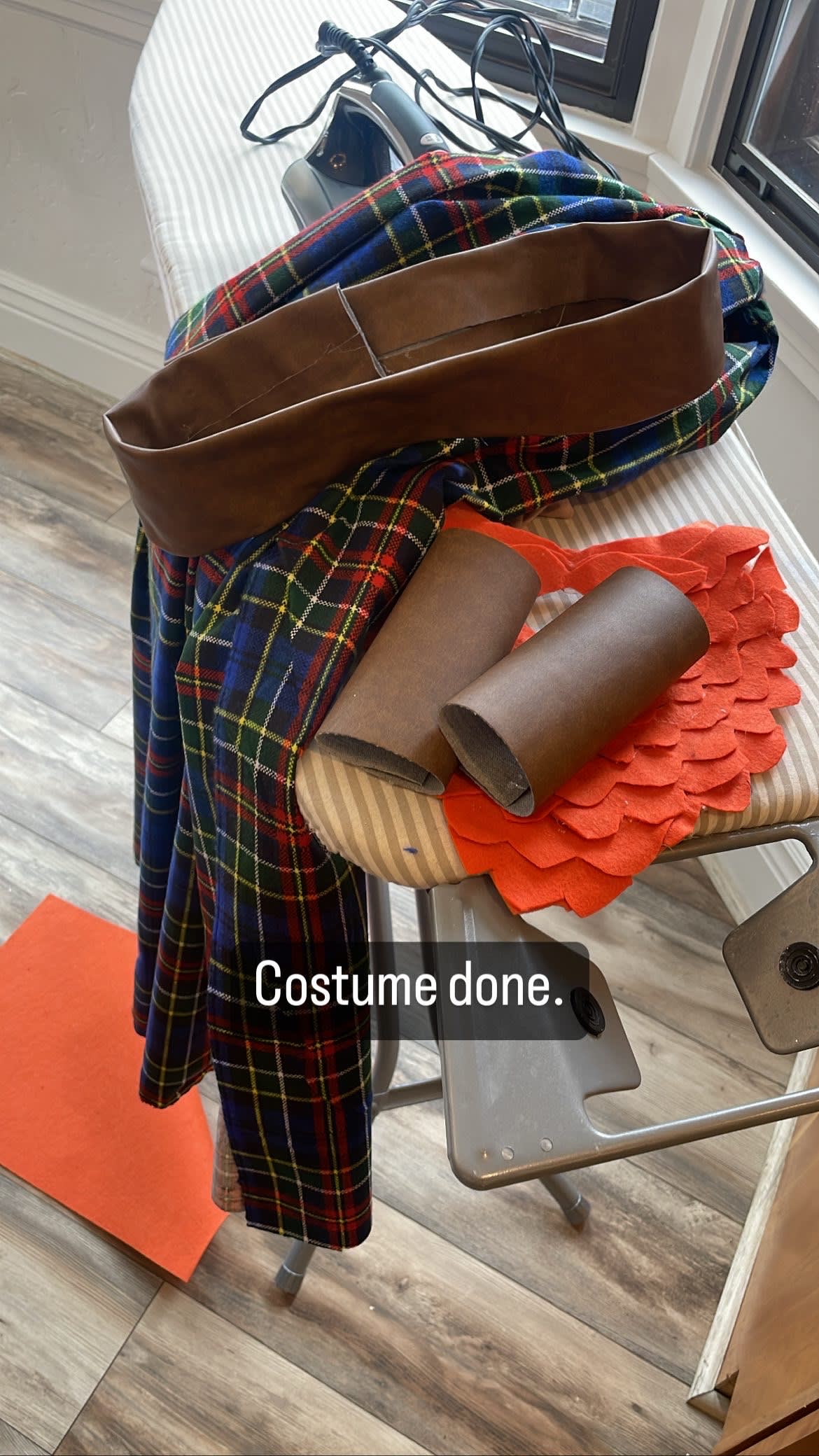 Tree lighting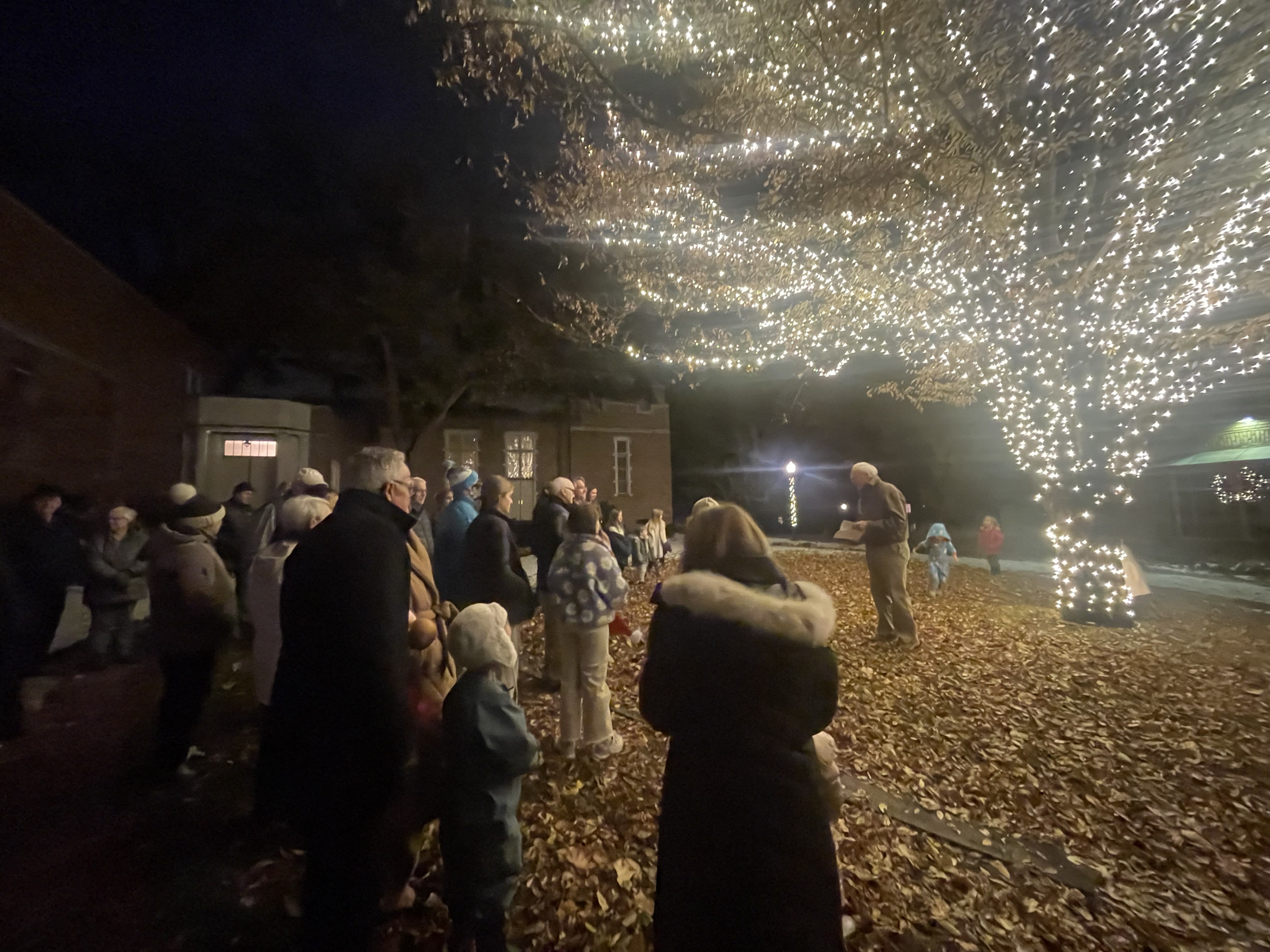 We went to see Moulin Rouge at Eccles Theater. It was the most amazing musical. I love my dates with Jared. I love living in Salt Lake City because there is so much to do without feeling overwhelmed like I did in the Bay Area.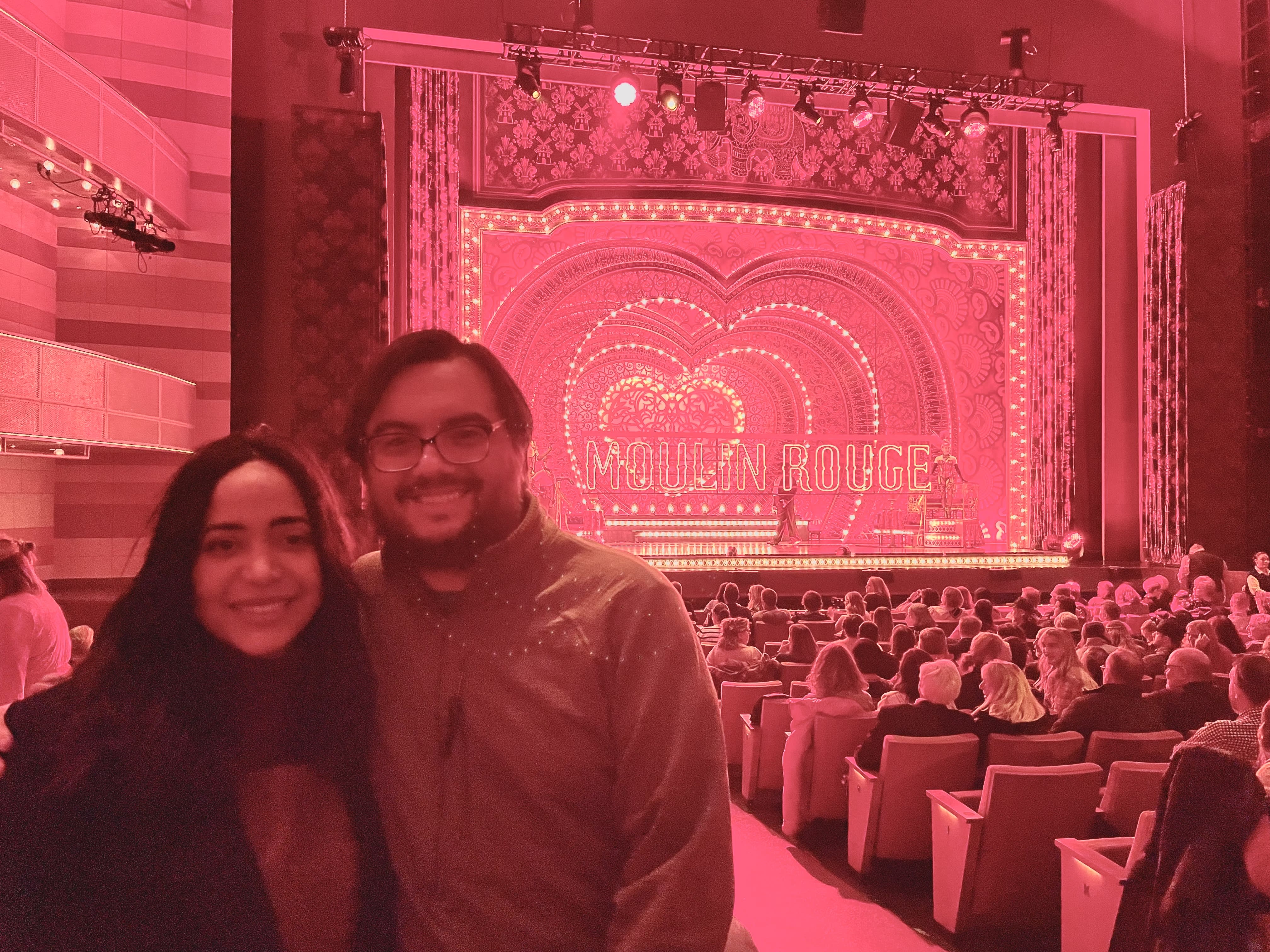 Mario went to Zion National Park with the young men. They stayed at the Galli's house in Saint George, Utah. Mario has such a great group of friends.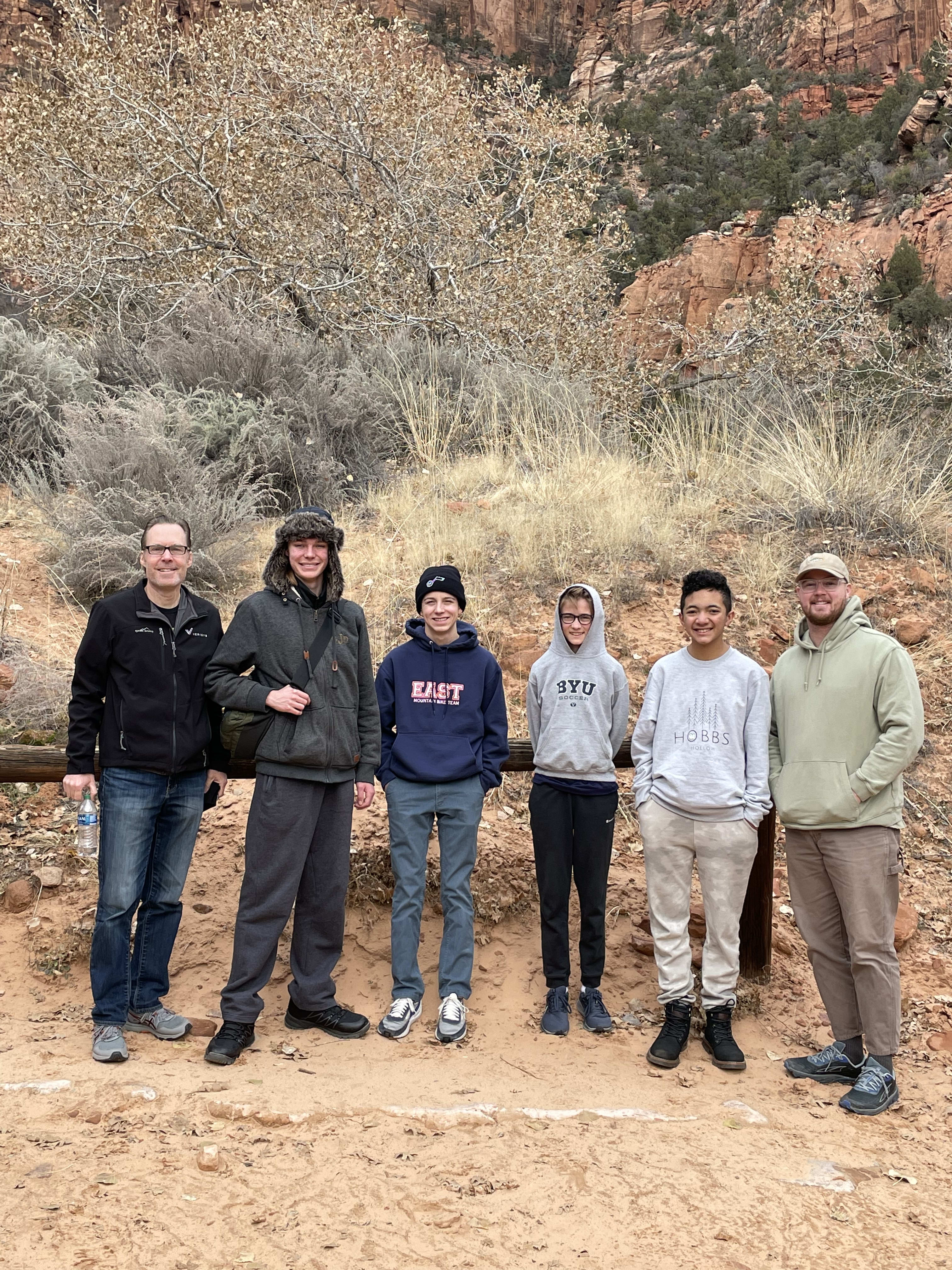 ELPCO
I am the new executive secretary for the East Liberty Park Community Organization. I have no idea what is going on most of the time, but I am here to help make this area better.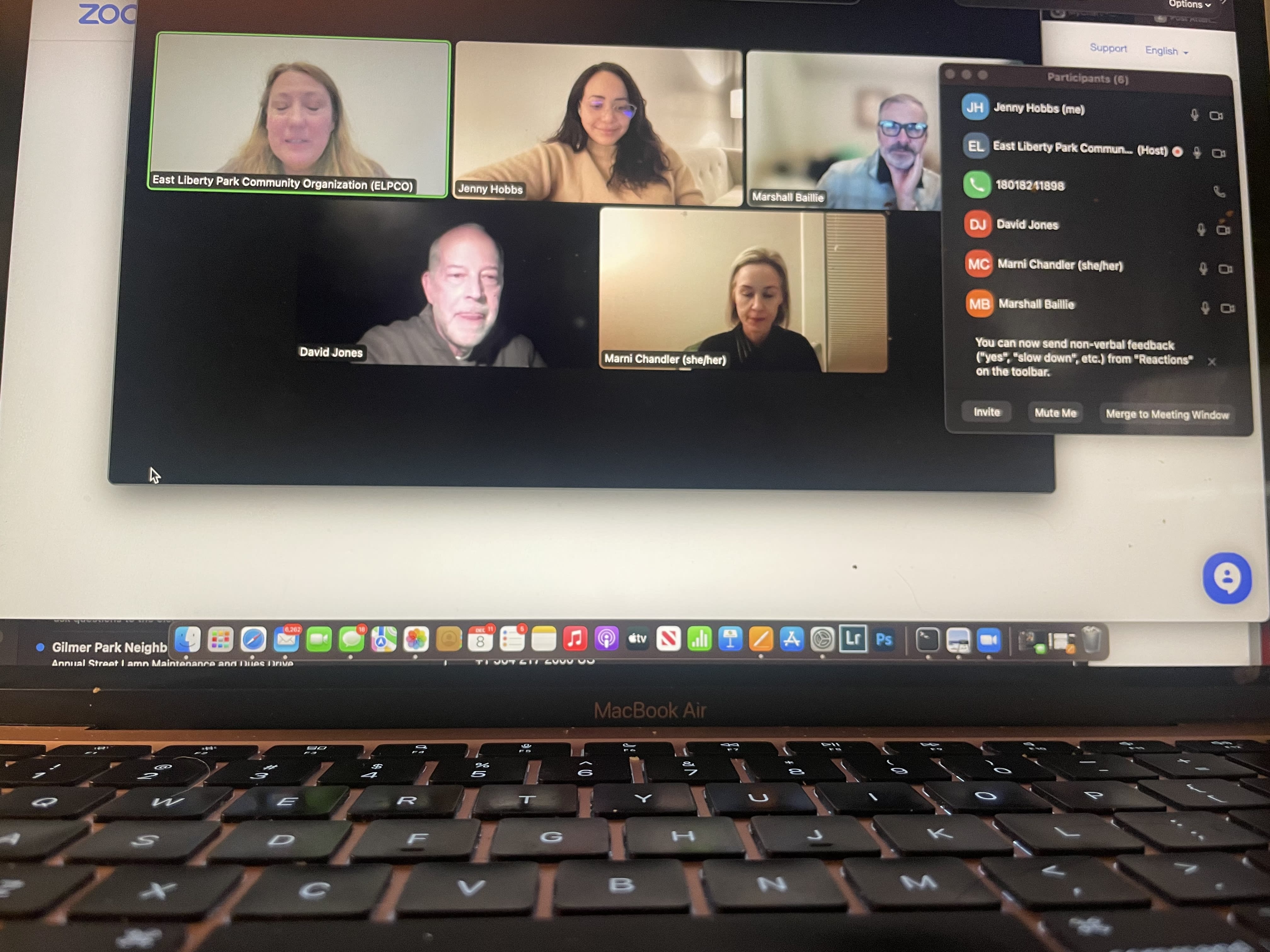 Church
I made this cute flyer for our ward Christmas program.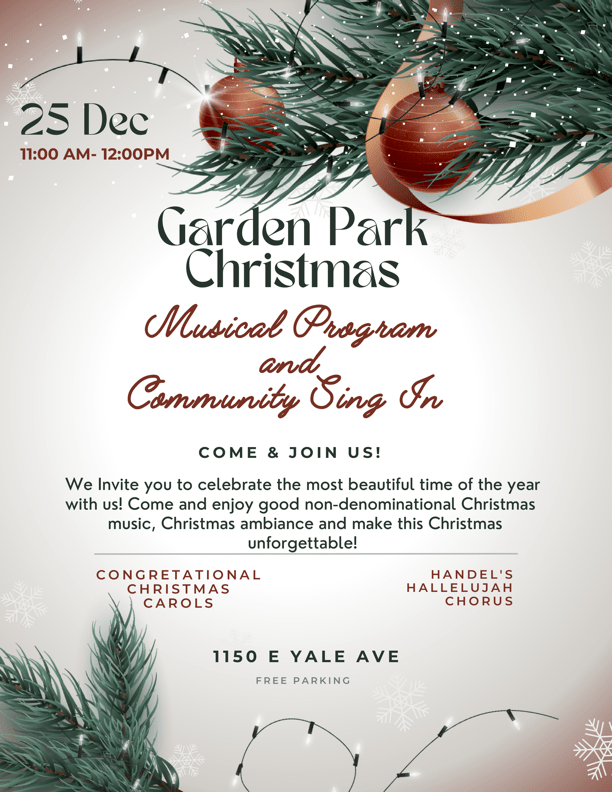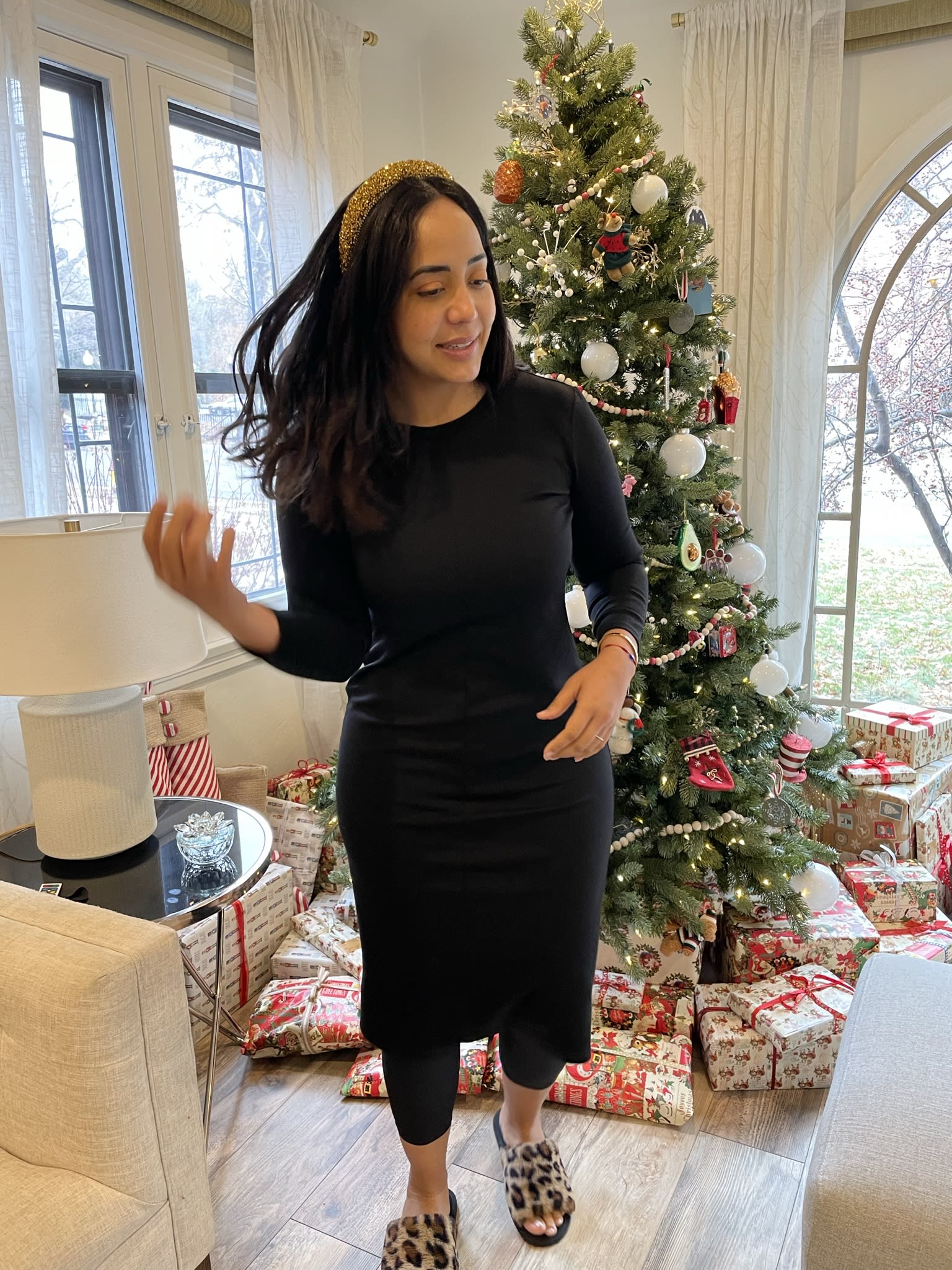 December 18th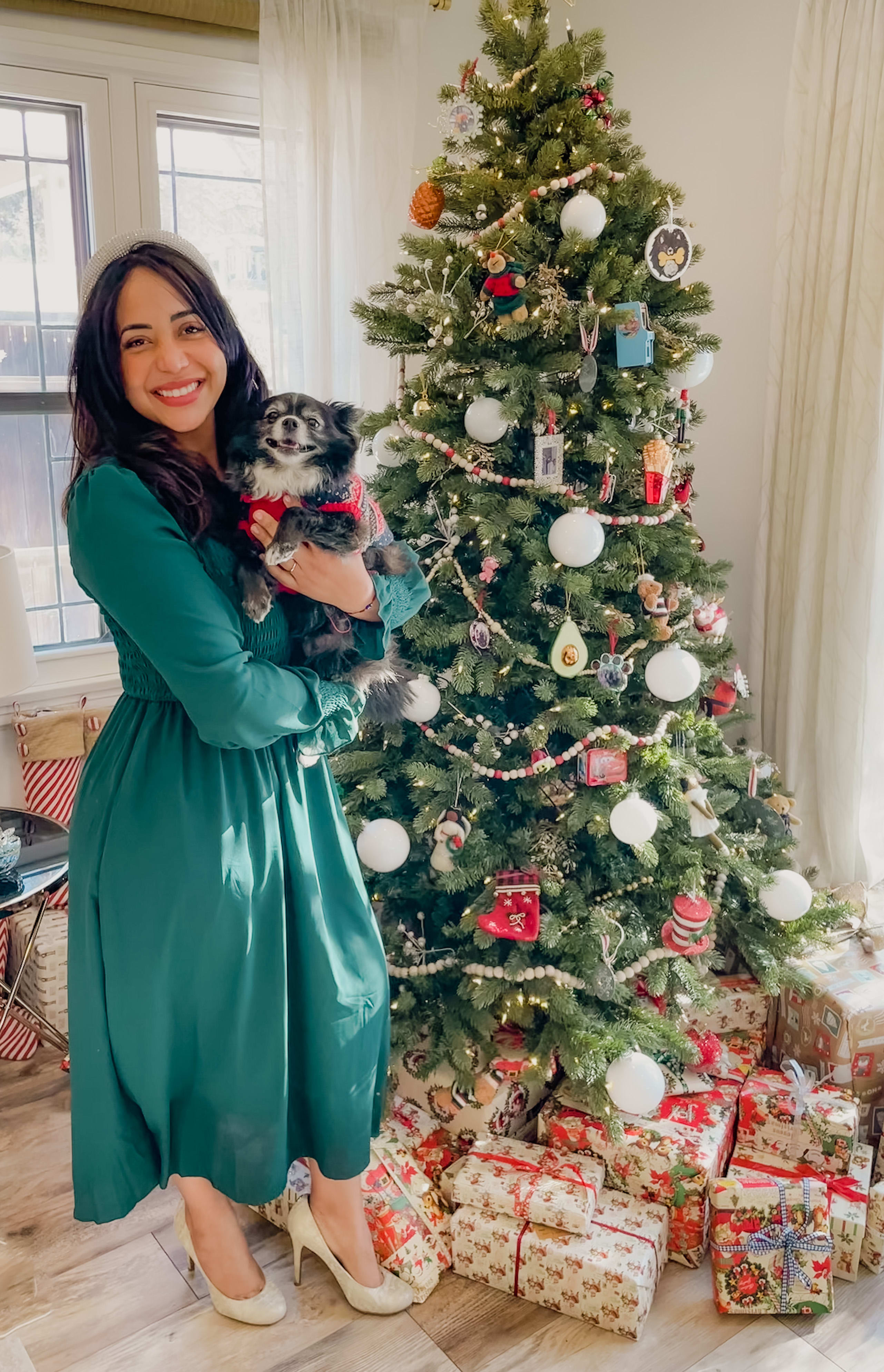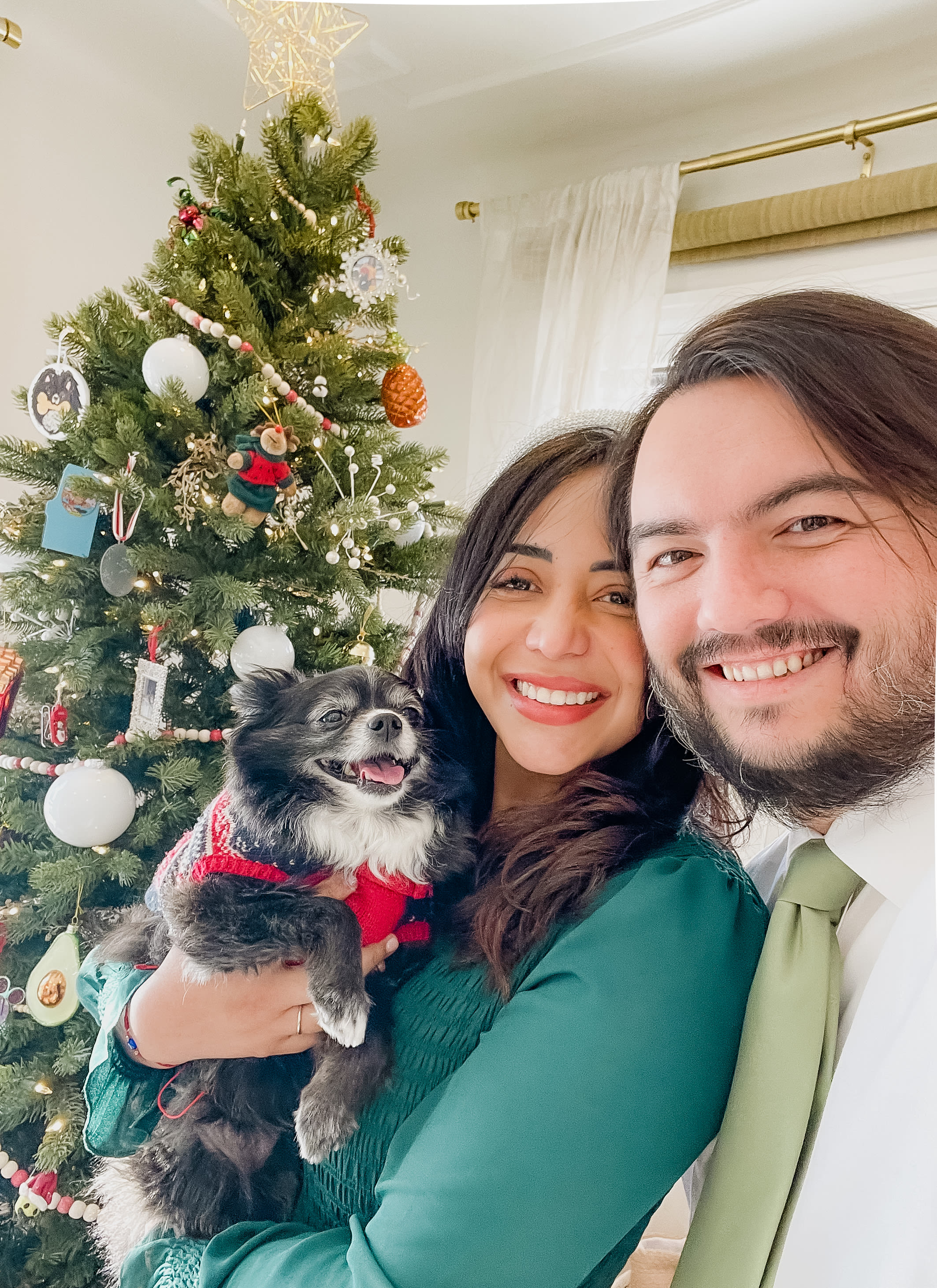 Milo's last primary Christmas program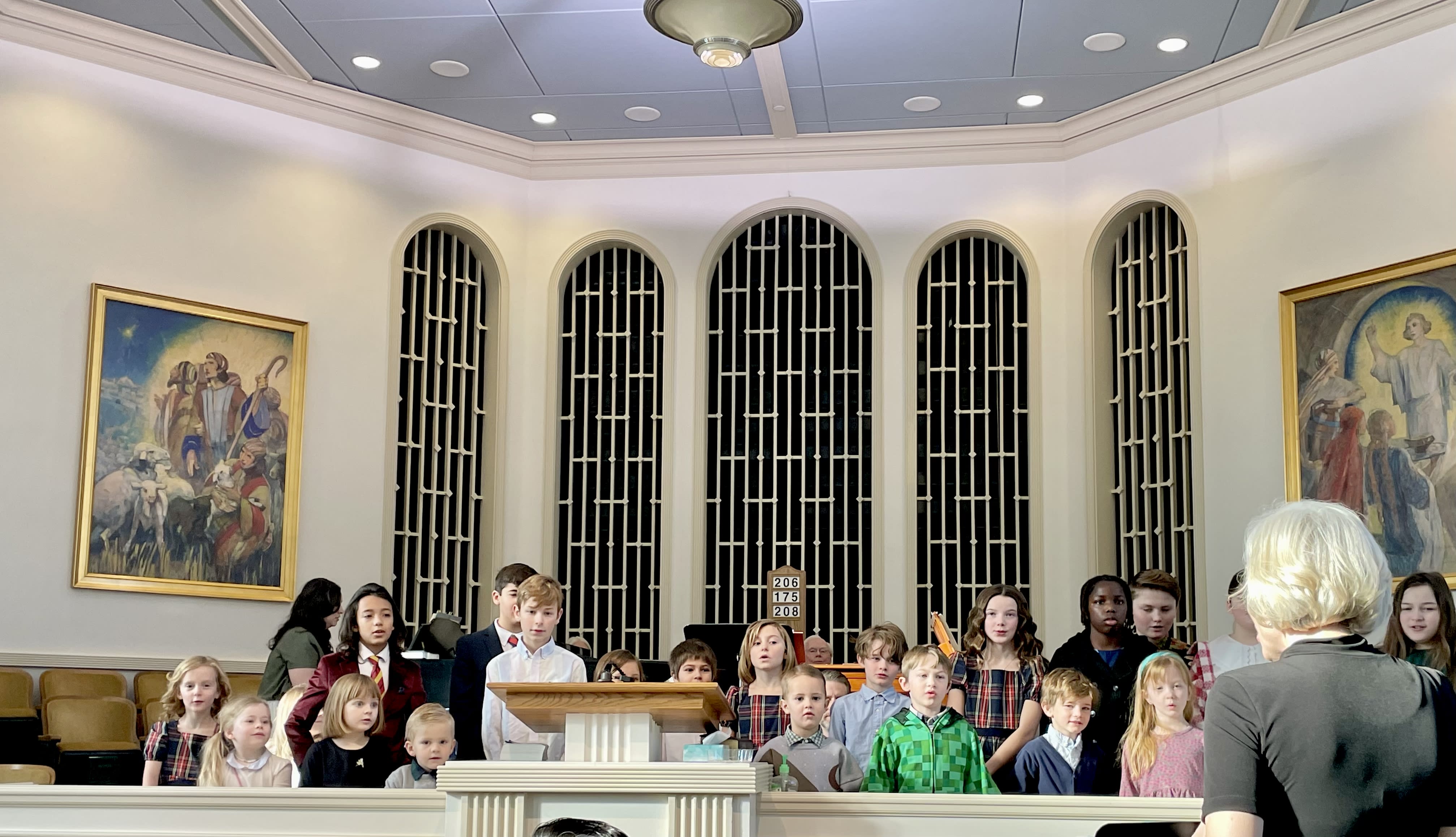 Milo after his interview to get the priesthood in January. This is a big deal in the LDS faith. Mario will become a priest and Milo will be a deacon in January. This is Chris Furstenau.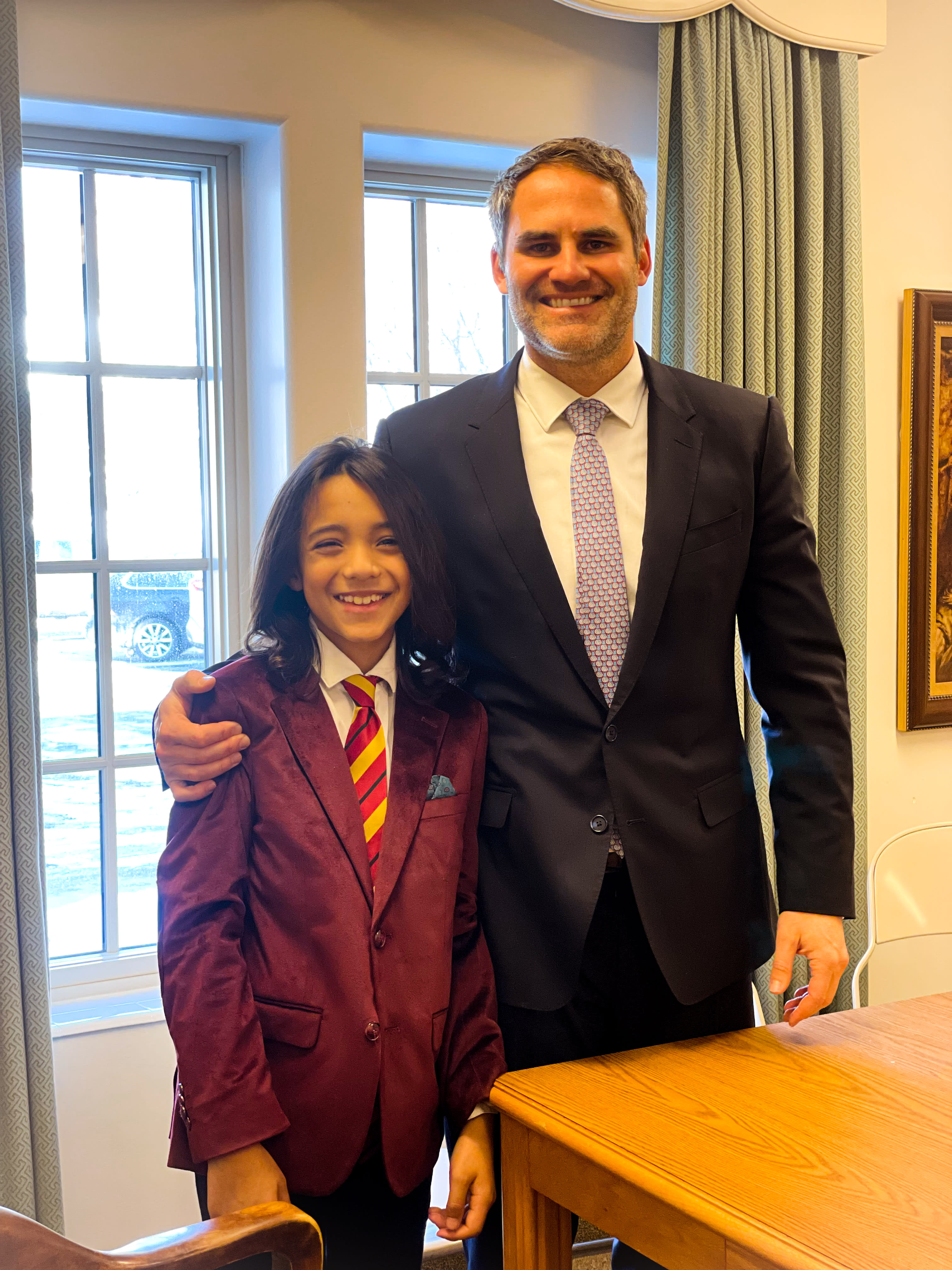 Milo also gave his last talk in primary. He is ready to go to young men's.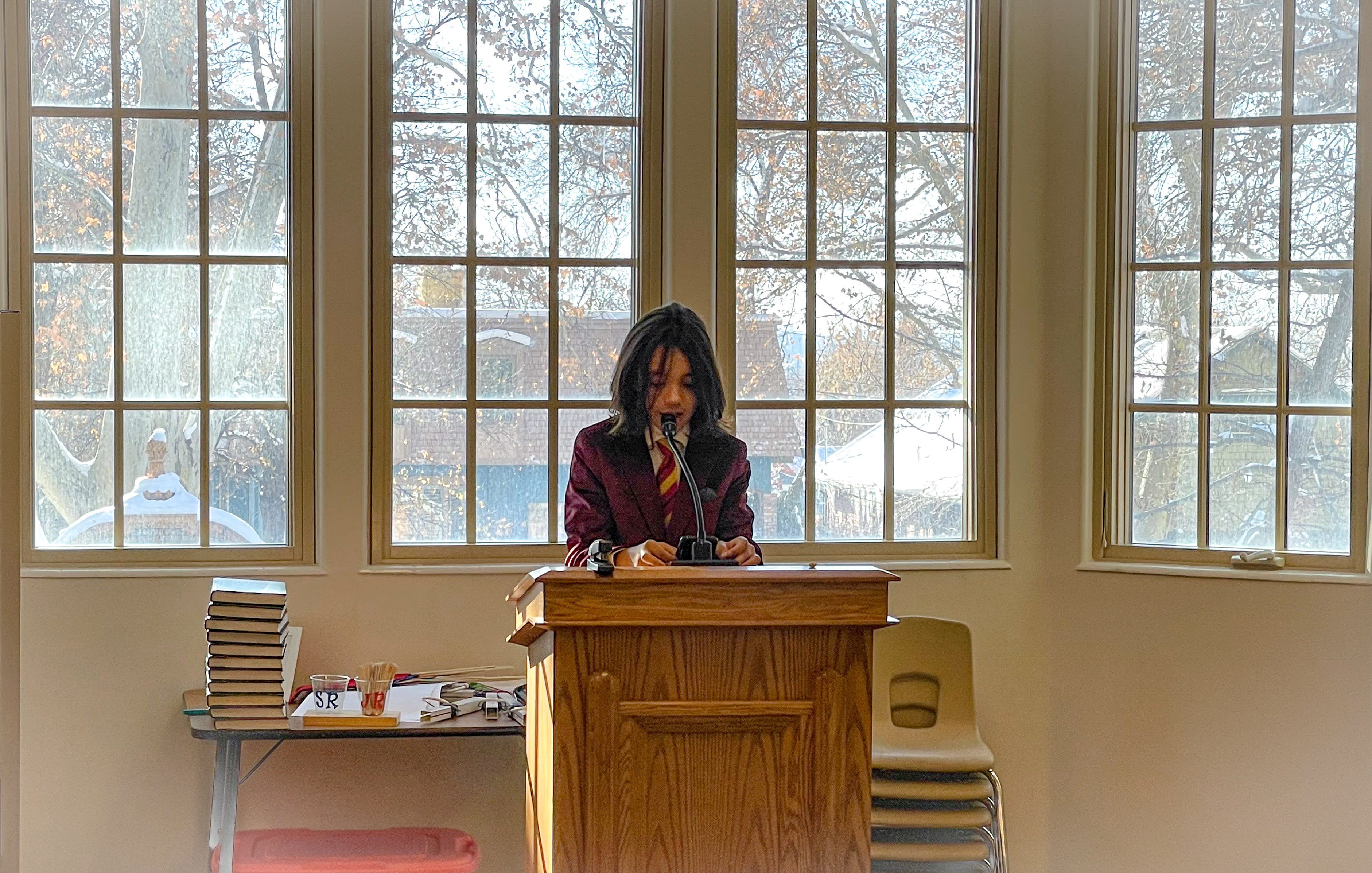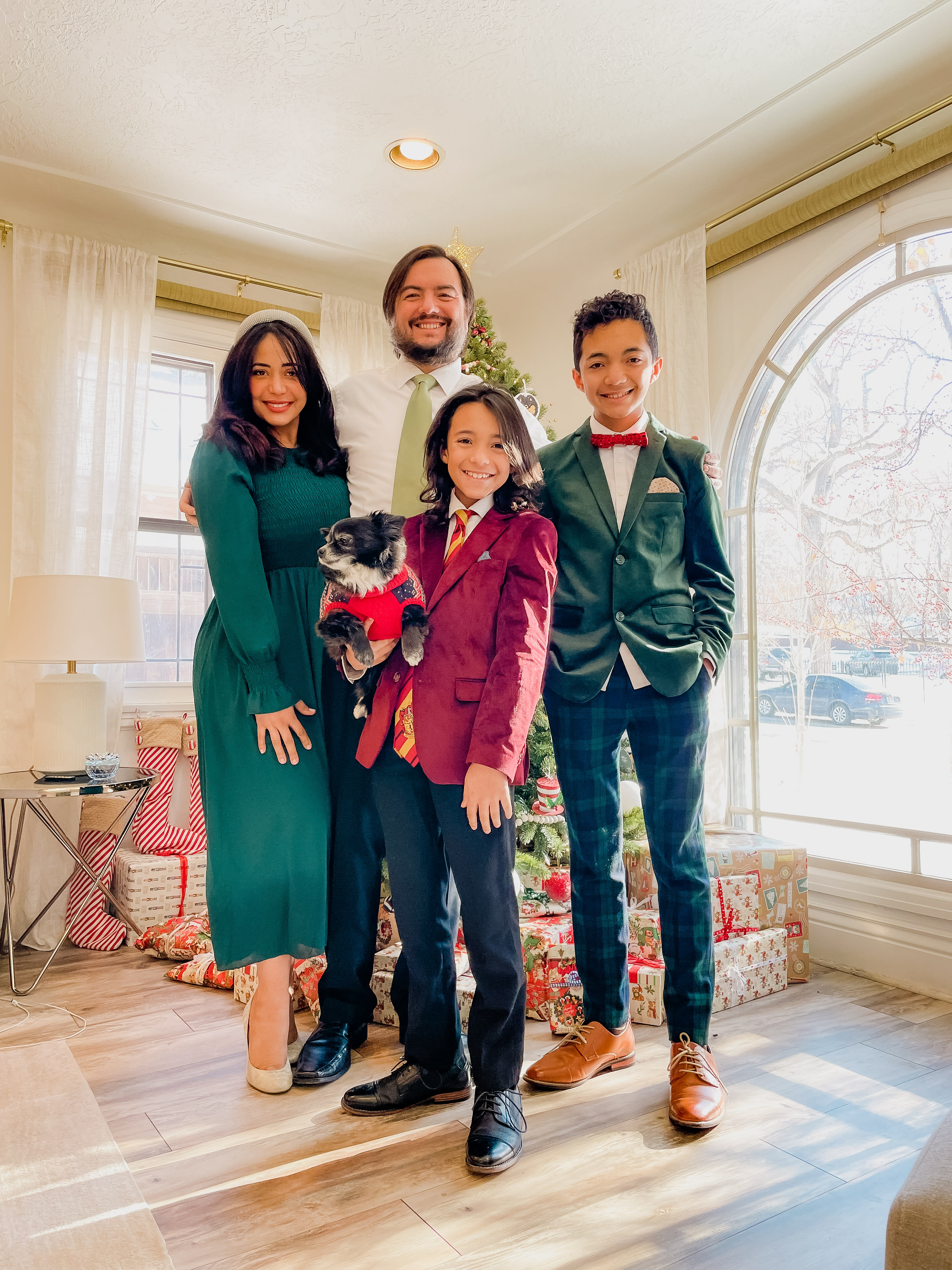 Tuesday December 20
Jared's parents came to visit for Christmas. They were not planning on staying past the 23rd but luckily they did. Chloe remembered her grandparents! She was excited enough that she peed on the floor.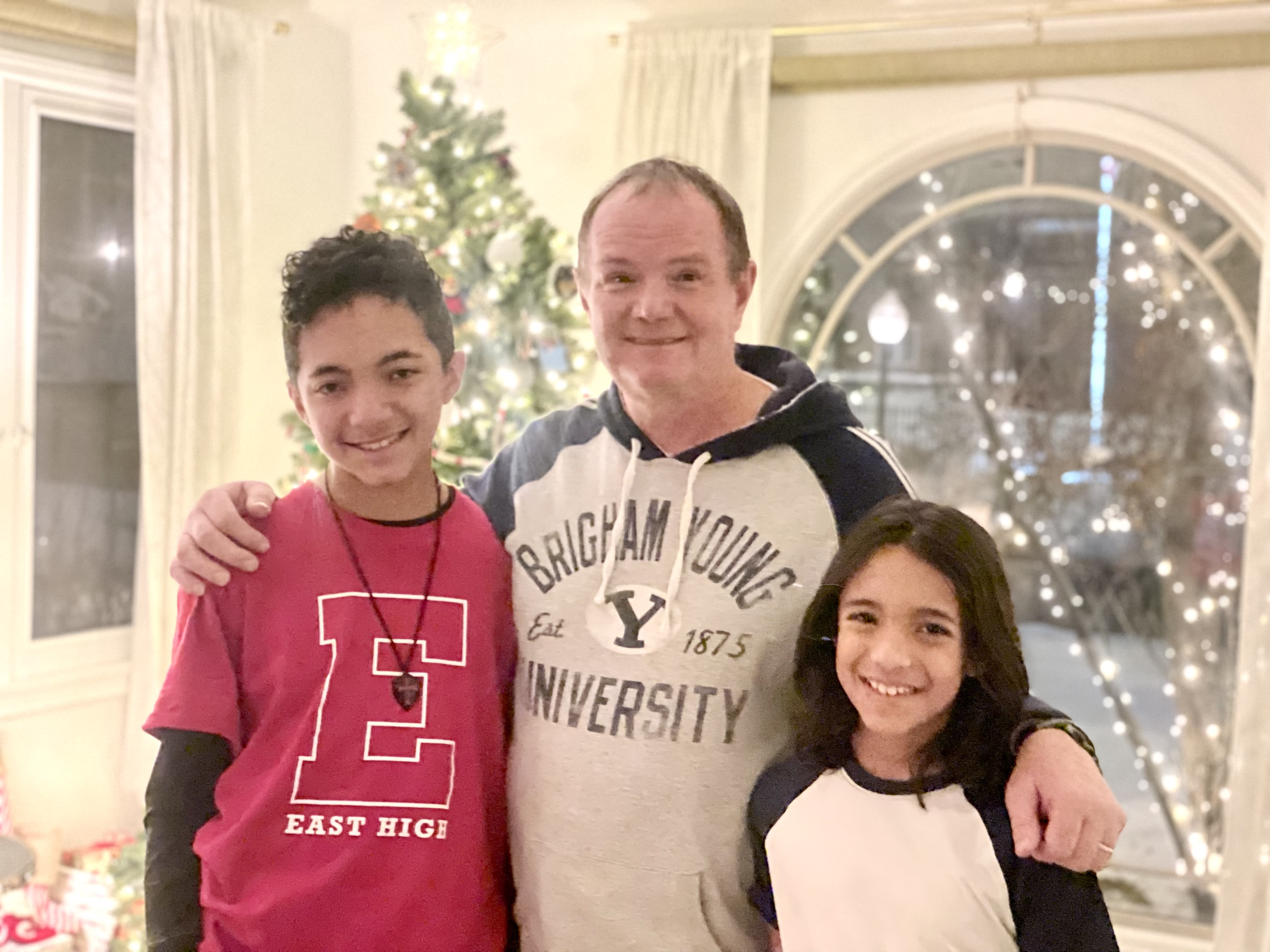 I am not crazy about card games, but I like guessing games. This game was a winter holiday game. We had to guess who the person or holiday character was.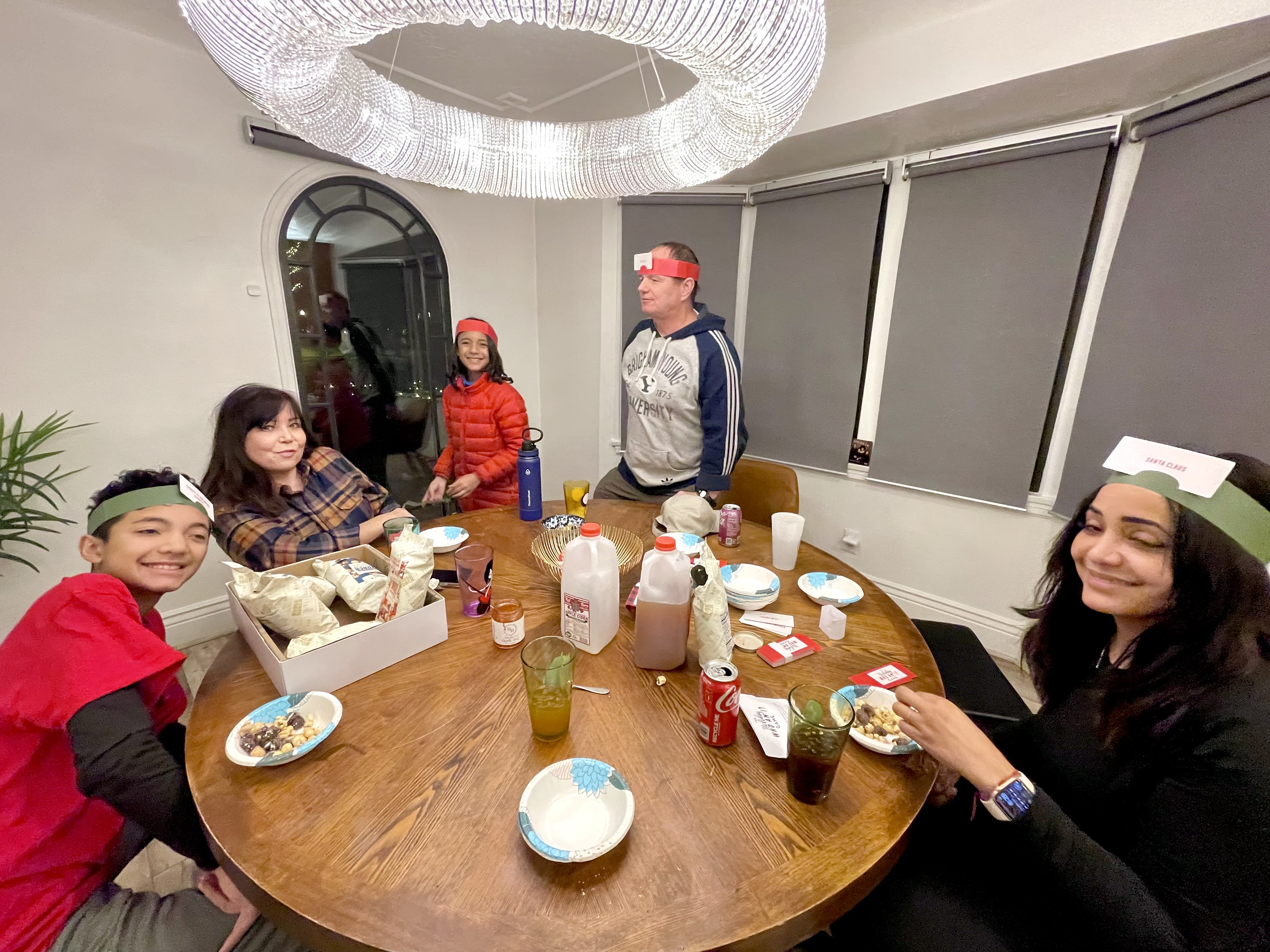 I was showing Celestine and Mike our special cooling and heating system that we have in our bed. Jared and I can have different temperatures at the same time. We live in a historical house and the house insulation has seen better days. In this photo Chloe jumped in the bed and set herself between them. Chloe loves her grandparents.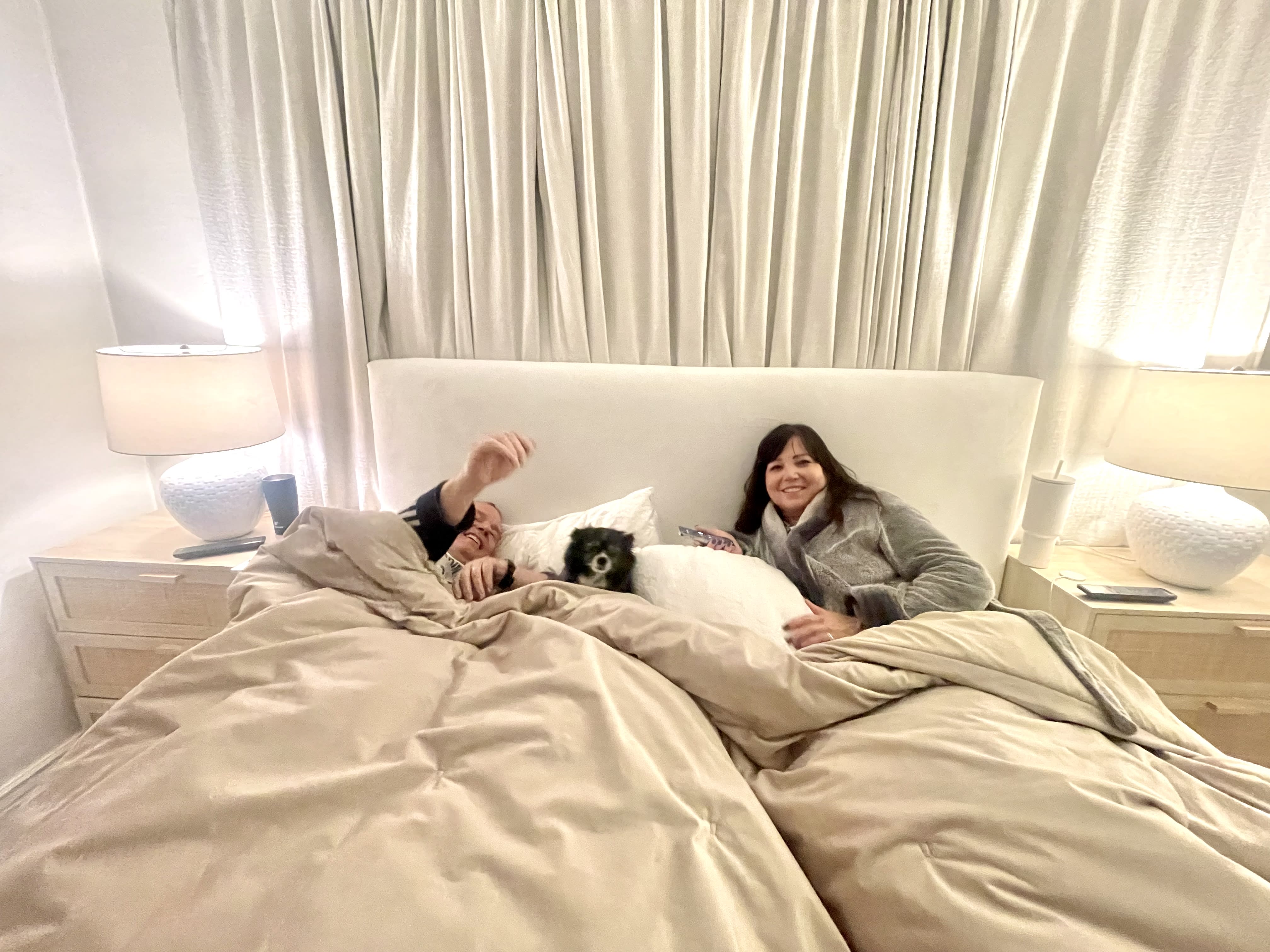 Wednesday December 21
I wanted to introduce the Hobbses to new things. We went to Chinatown to eat but all the restaurants I wanted to try were closed. We tried boba milks. Their favorite was brown sugar boba milk. Mike wasn't too sure about it. I don't drink milk, so I don't care very much for it. We headed to Home Depot to get more presents for Jared. They also bought us a new faucet for the boy's bathroom! We stopped at the largest Costco in the world that happens to be here in Salt Lake City.  Celestine was excited. We went to Dolcetti's for gelato in 20 degree weather, very Utah of us. Celestine also washed all the huge dirty blankets I had in my laundry room. Those take so long to do. Thank you!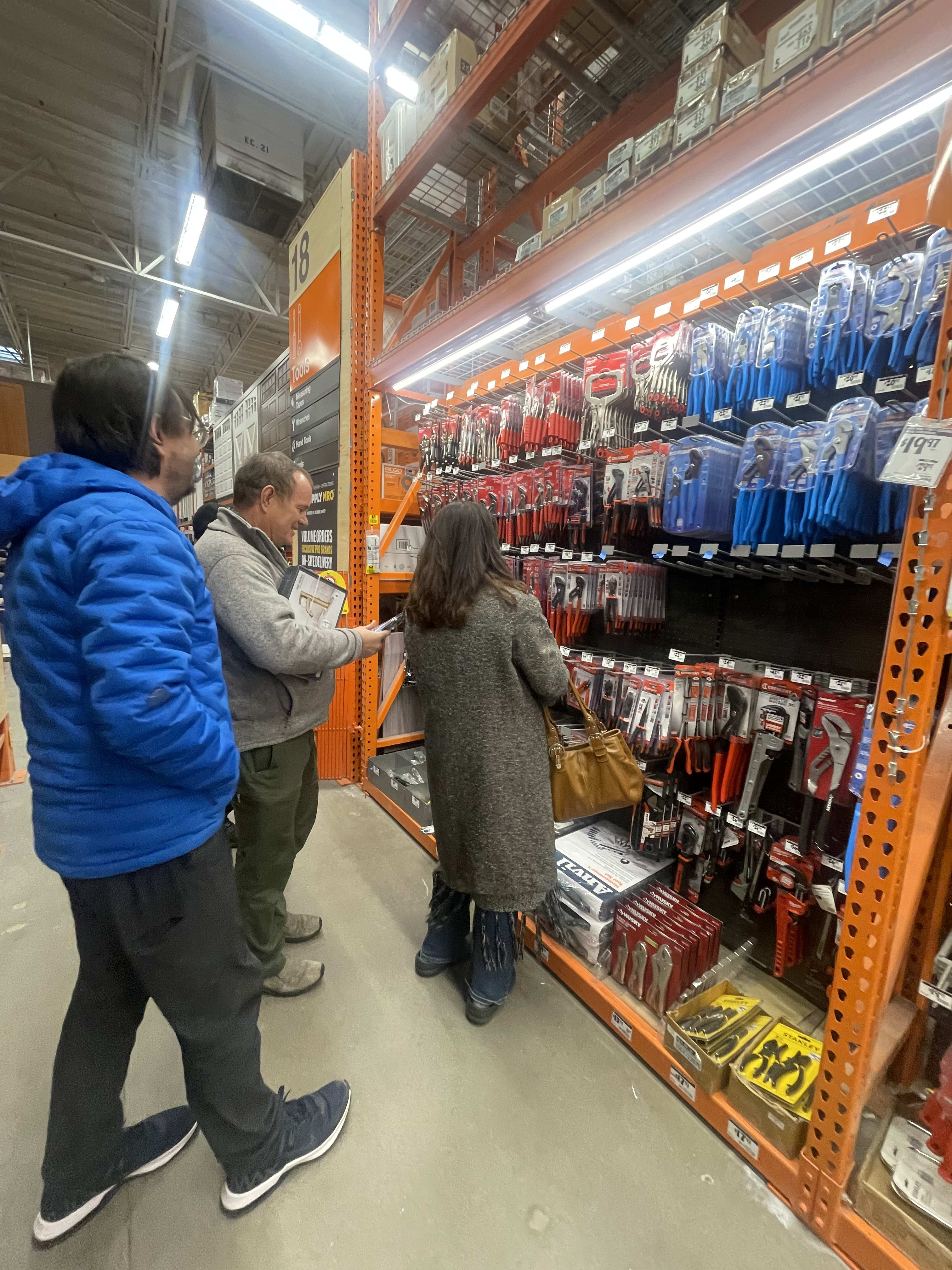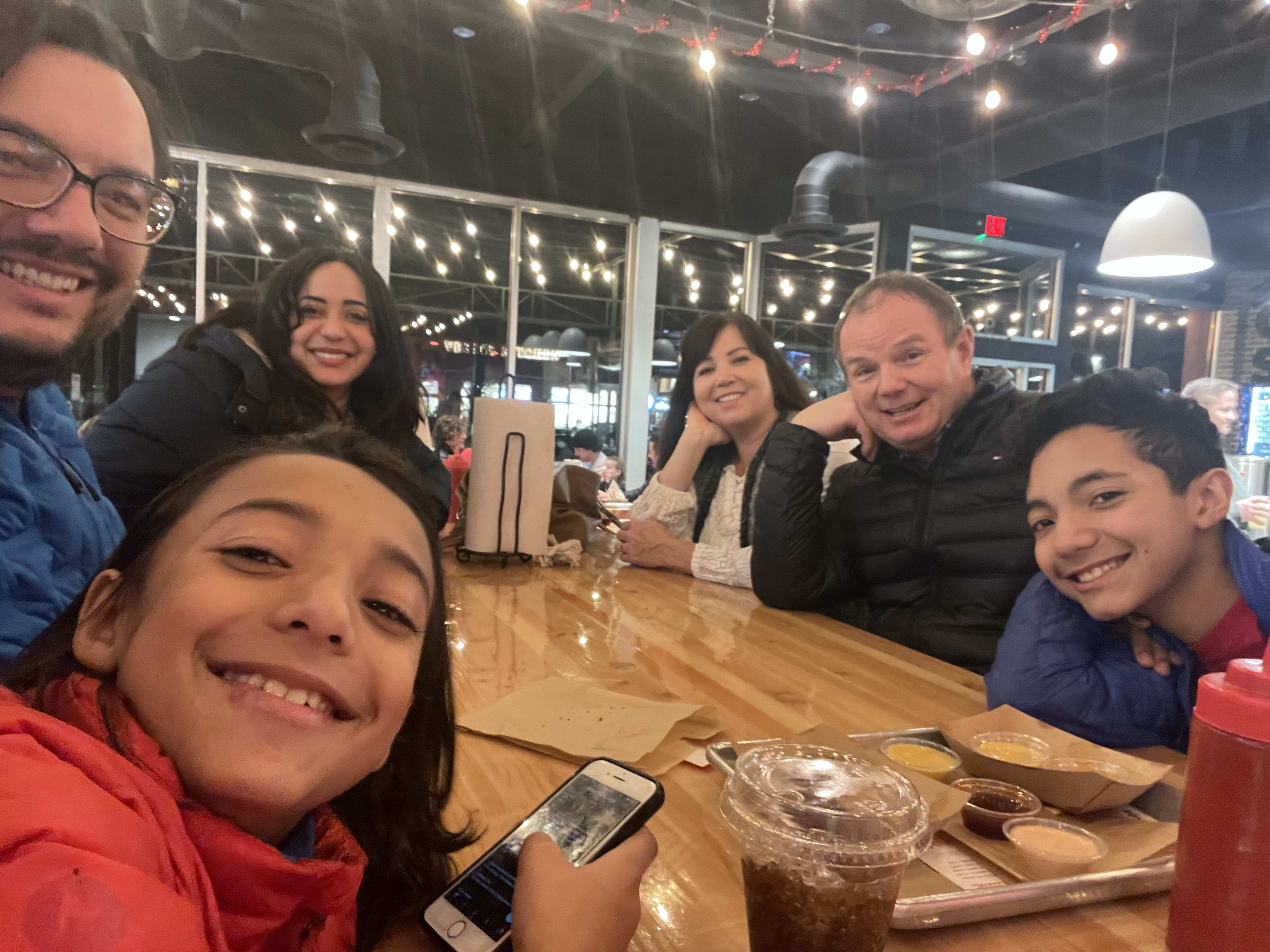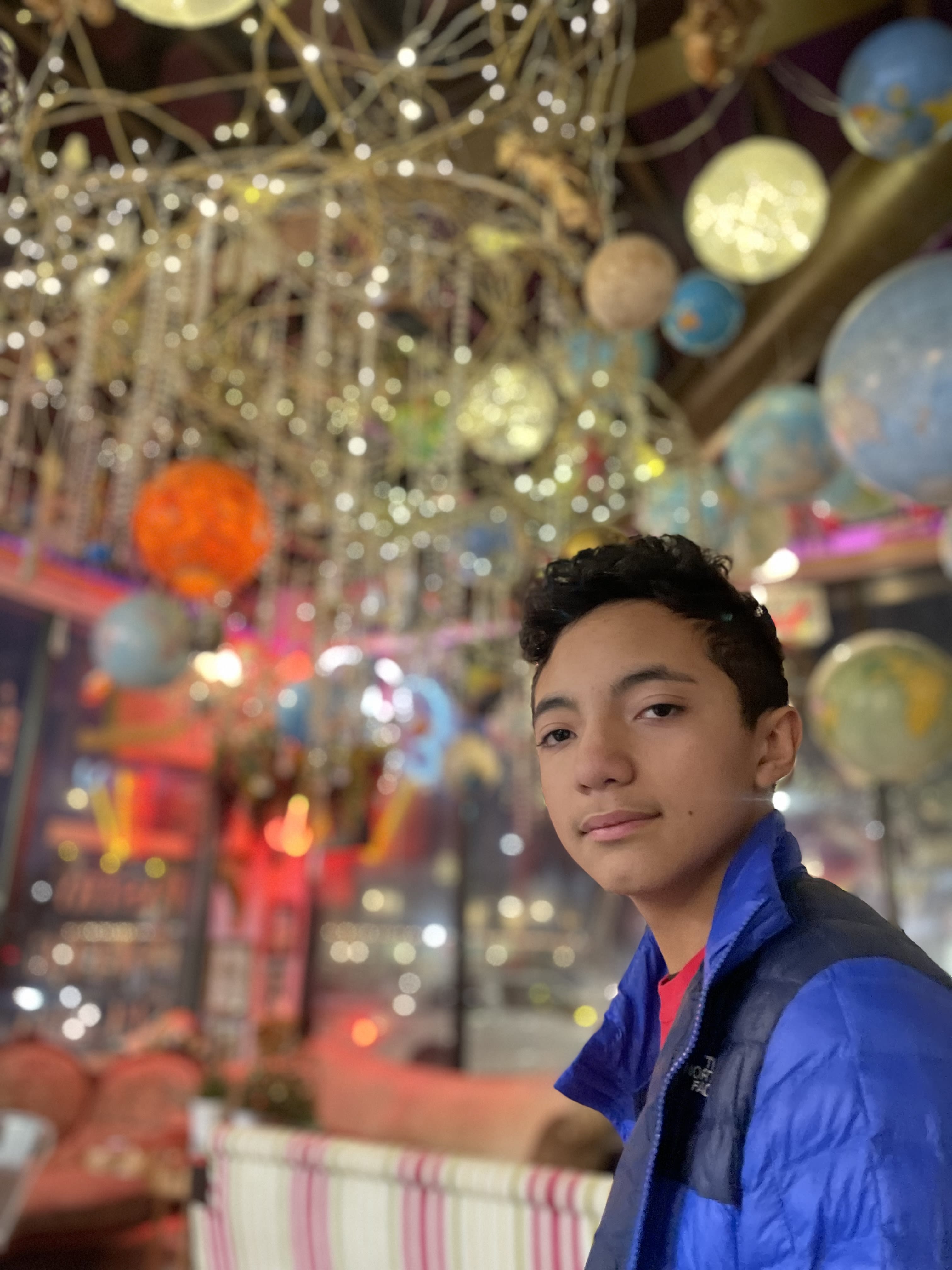 We also took the boys to Crack Shack for dinner. For second dinner, we went to Gourmandise with only Jared's parents. Michael had some amazing steak and potatoes with blue cheese sauce. We all loved the sauce.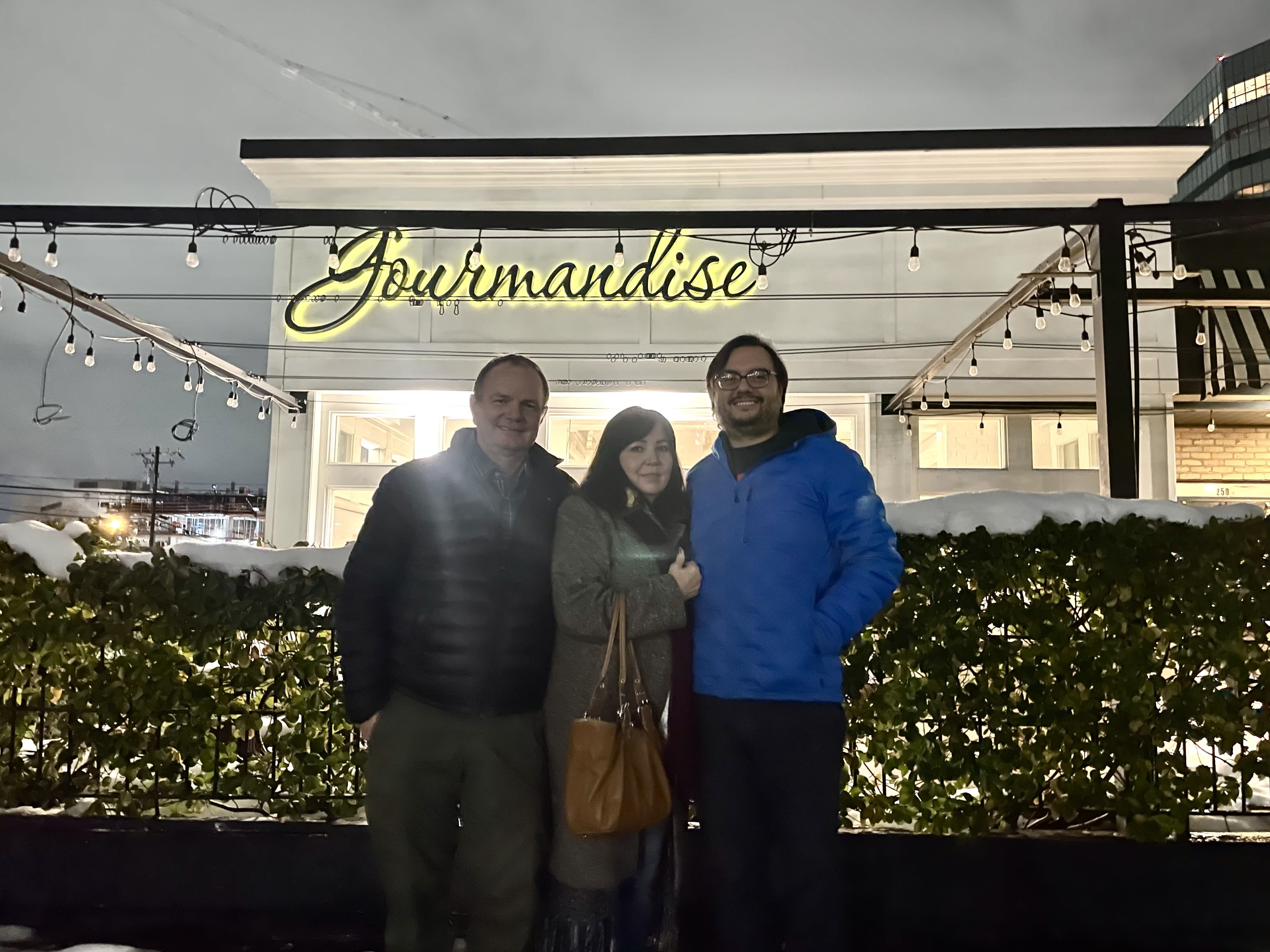 Our church tree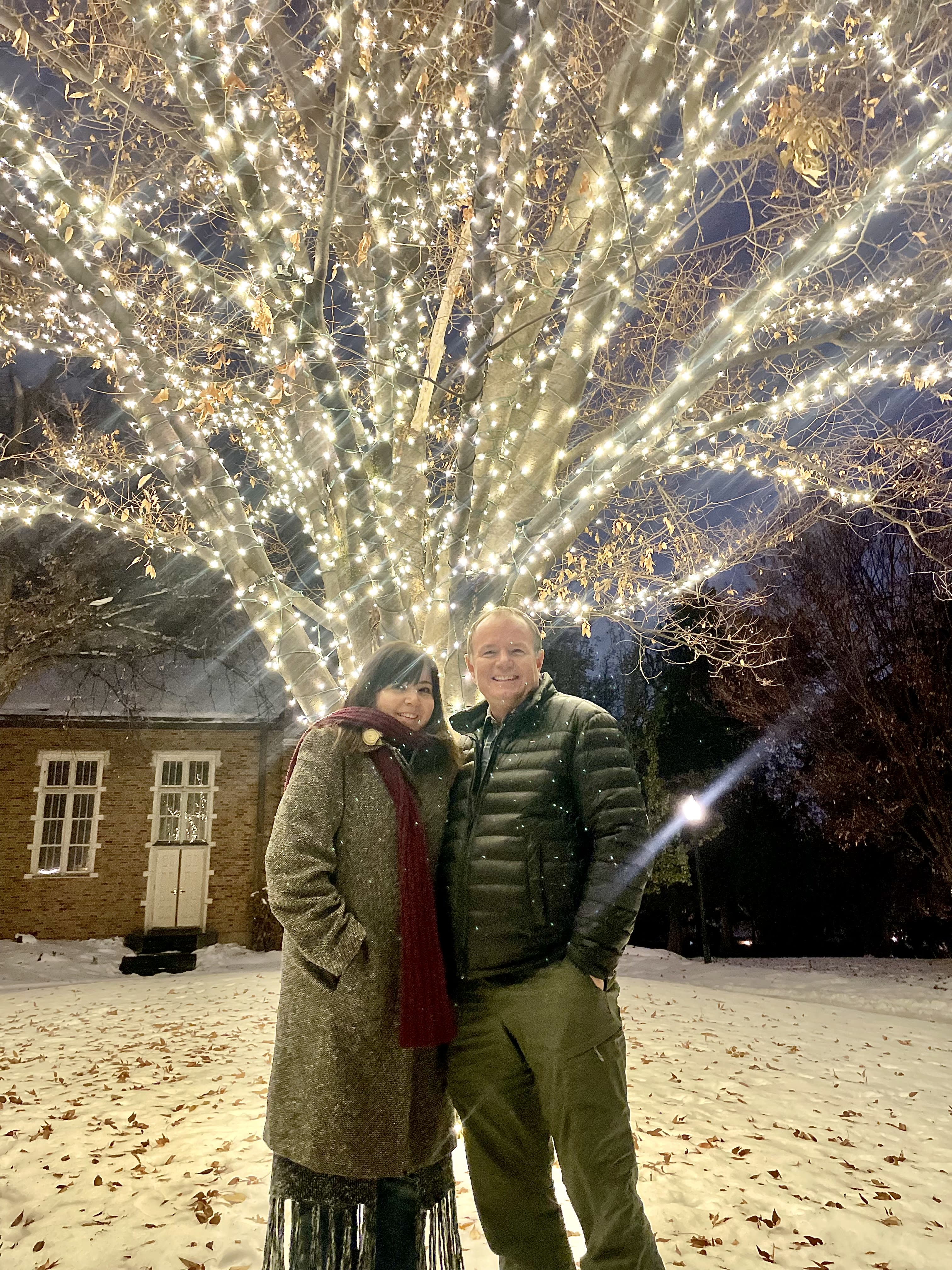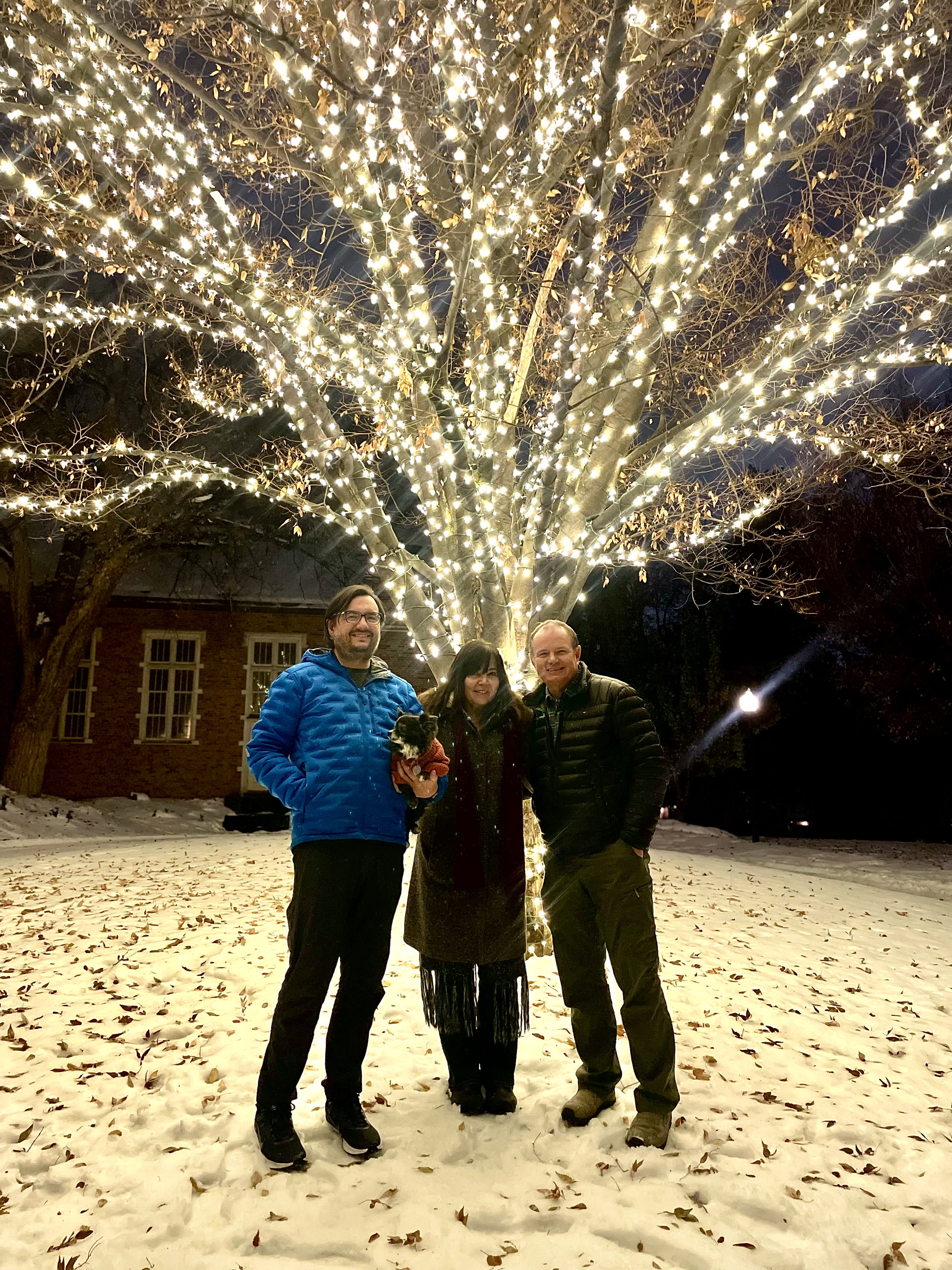 Celestine bought very thoughtful presents for the boys. Milo loved his accessories for his VR. Mario is very hard to buy for but he sure loved his giftcards and colorful socks 🧦!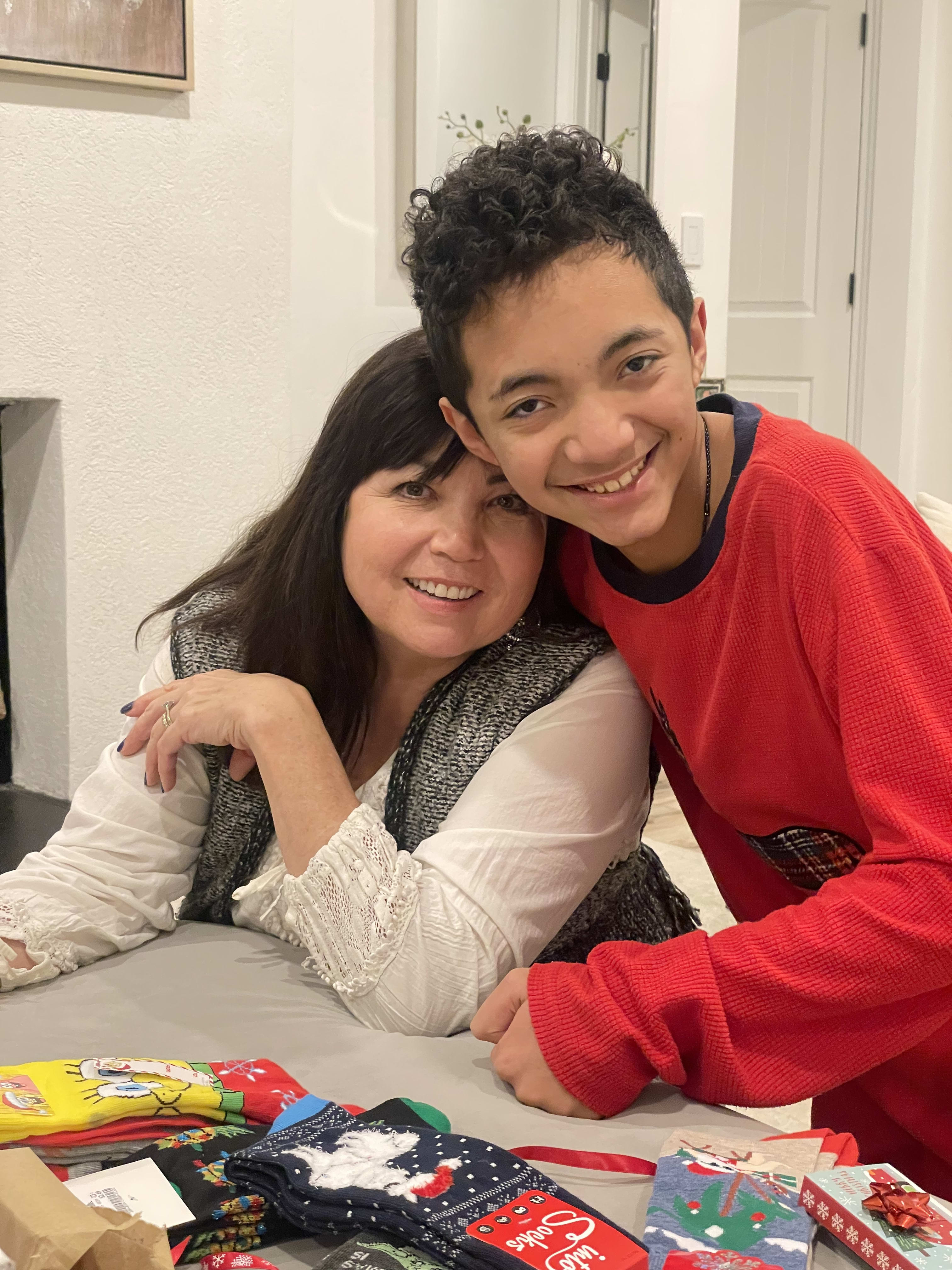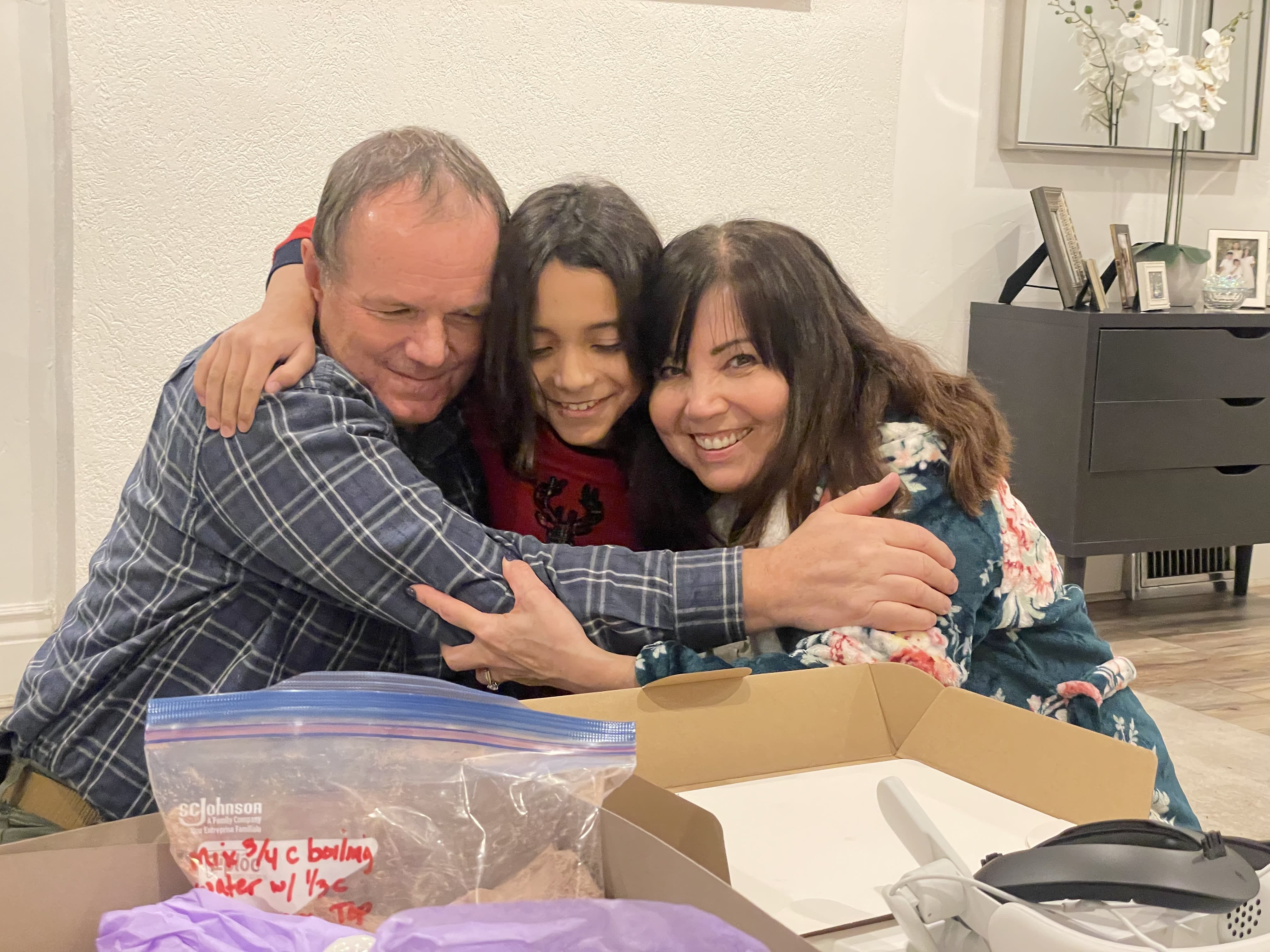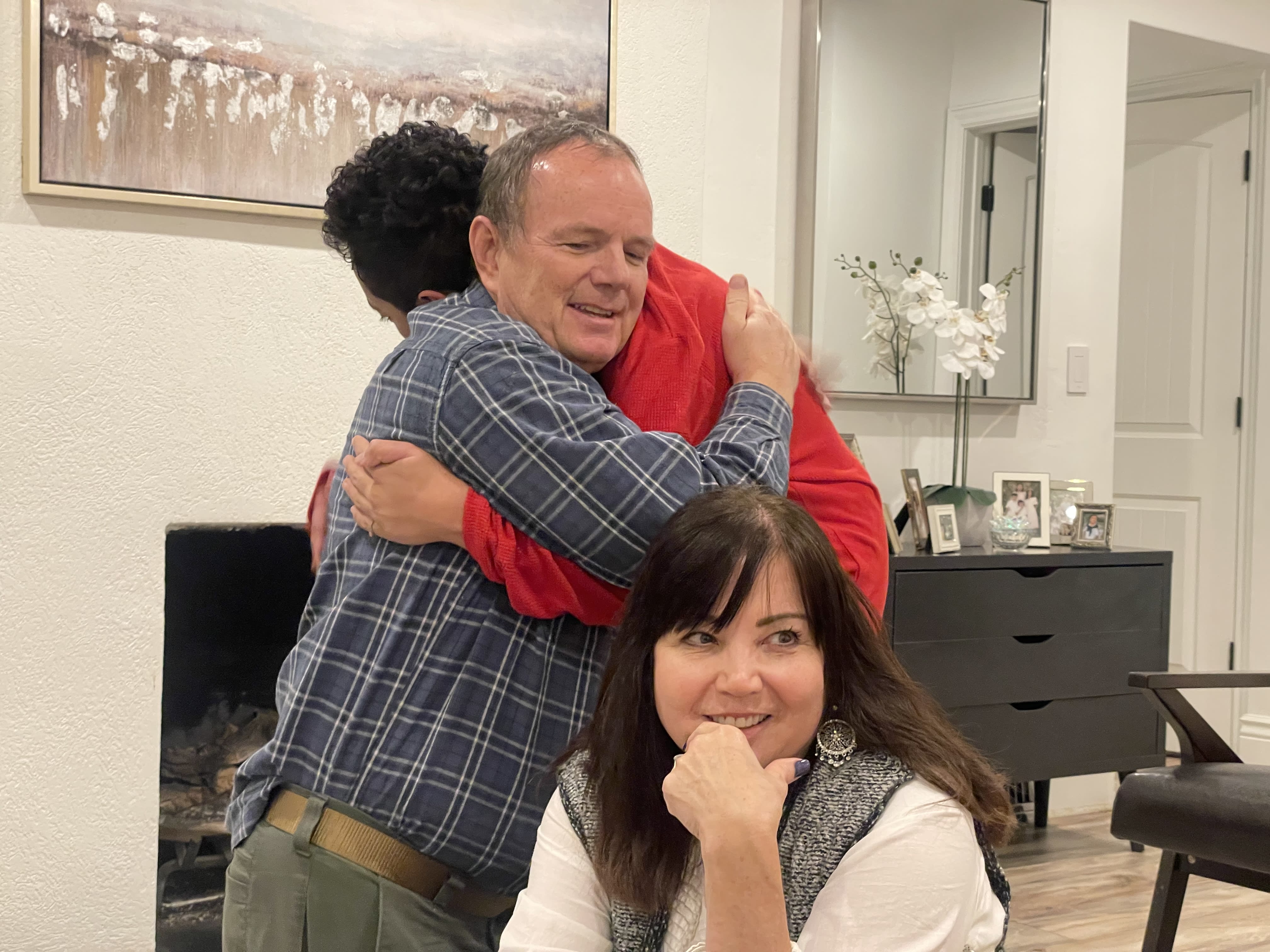 A rare photo of Mario hugging his grandparents. Mario is neurodivergent and showing emotions is not one of his strengths. This is a big deal for him.
We introduced Mike and Celestine to new fruits from Chinatown. It was Celestine's and Michael's first time trying a persimmon, pitaya, and mangosteen. Celestine really loved the pitaya.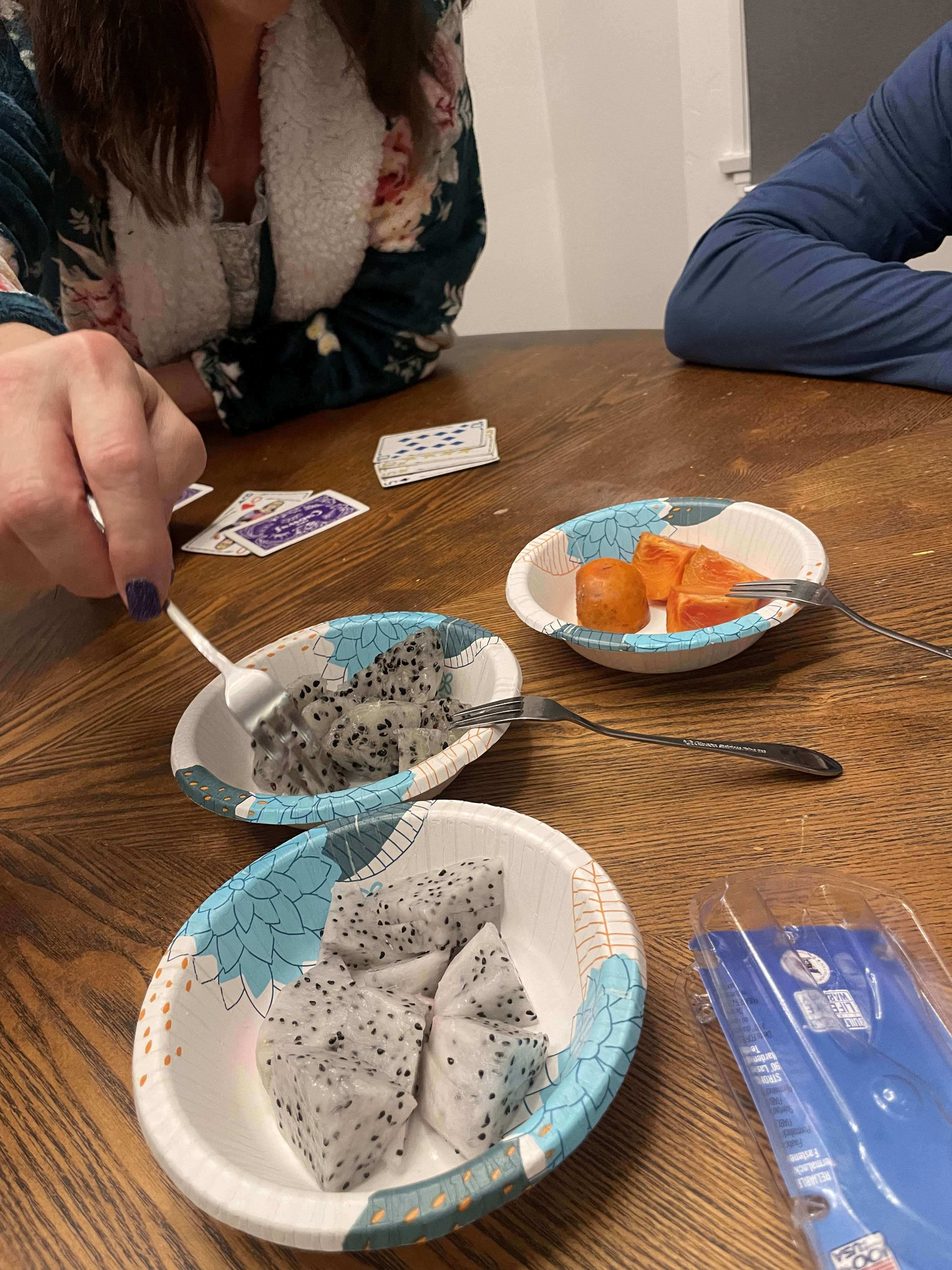 Thursday Morning December 22
We headed again to Chinatown, this time to try Korean hotdogs. The restaurants we liked were actually open this day. Michael and Celestine were not very sure about the hotdogs until they tried them out. Michael's favorite was the cheese potato Korean hotdog with sugar! and more boba milk!
We also had Korean fried chicken wings at another restaurant.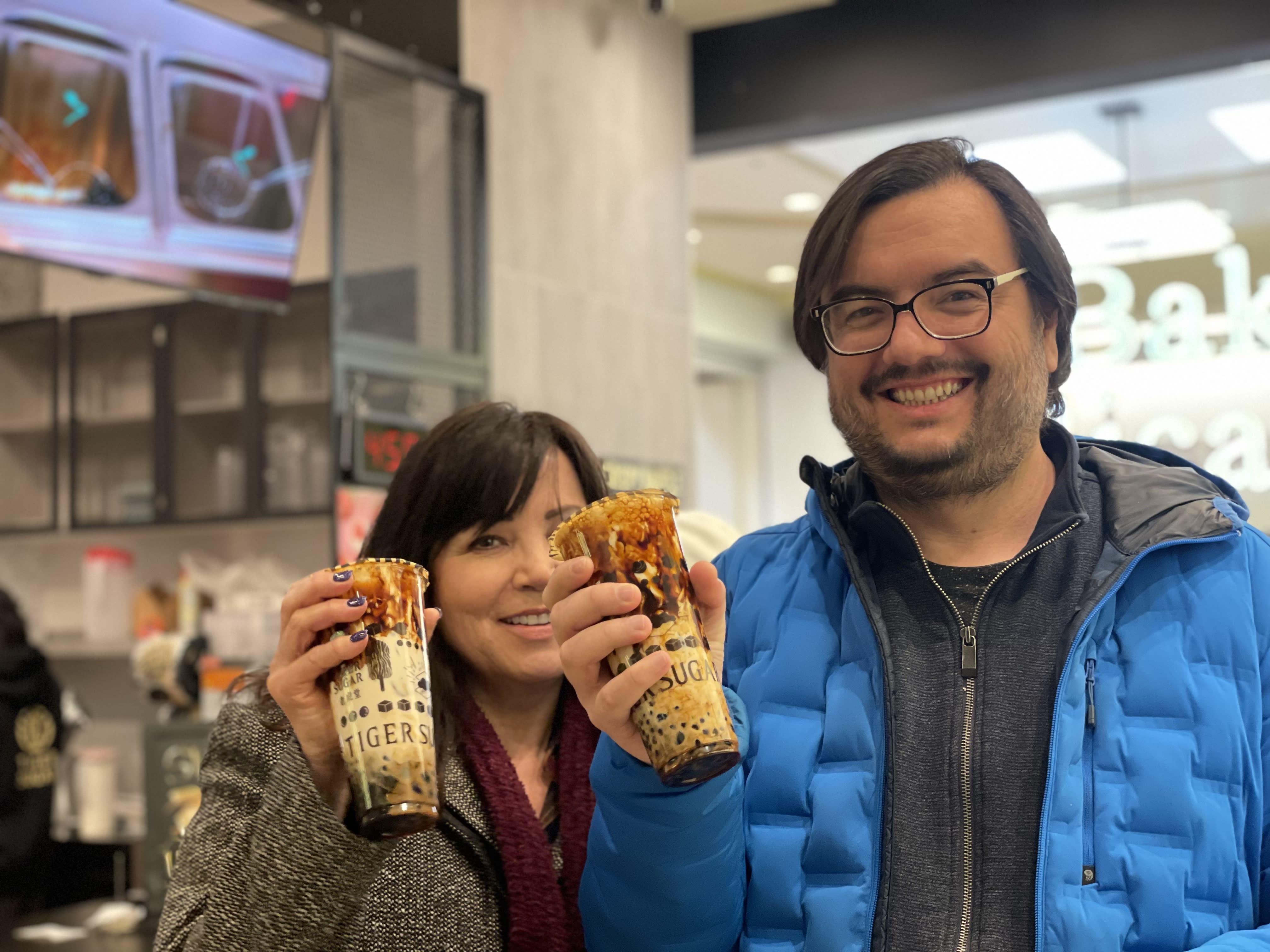 Thursday afternoon
After Chinatown, we headed to Milo's school. Milo had his last elementary school Christmas concert. It was beautiful. Celestine kept laughing uncontrollably everytime the band would play. They were awful. Thankfully Milo was part of the strings performance. At the end of the concert, we joined to sing a Christmas carol.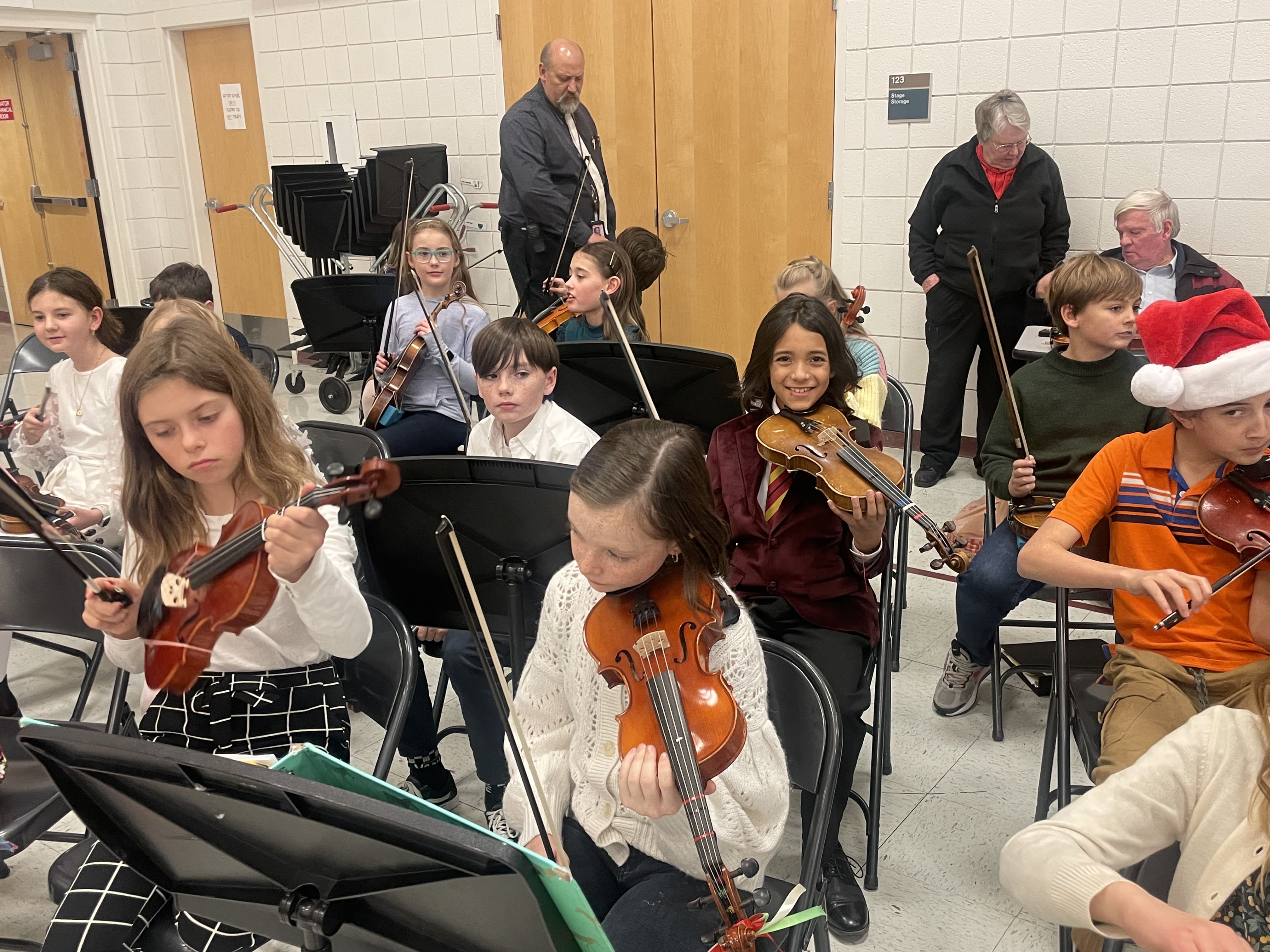 Friday December 23
We picked up Milo after school on Friday and took everyone to Ruth's Diner in Emigration Canyon after dropping off Milo's friend at his house.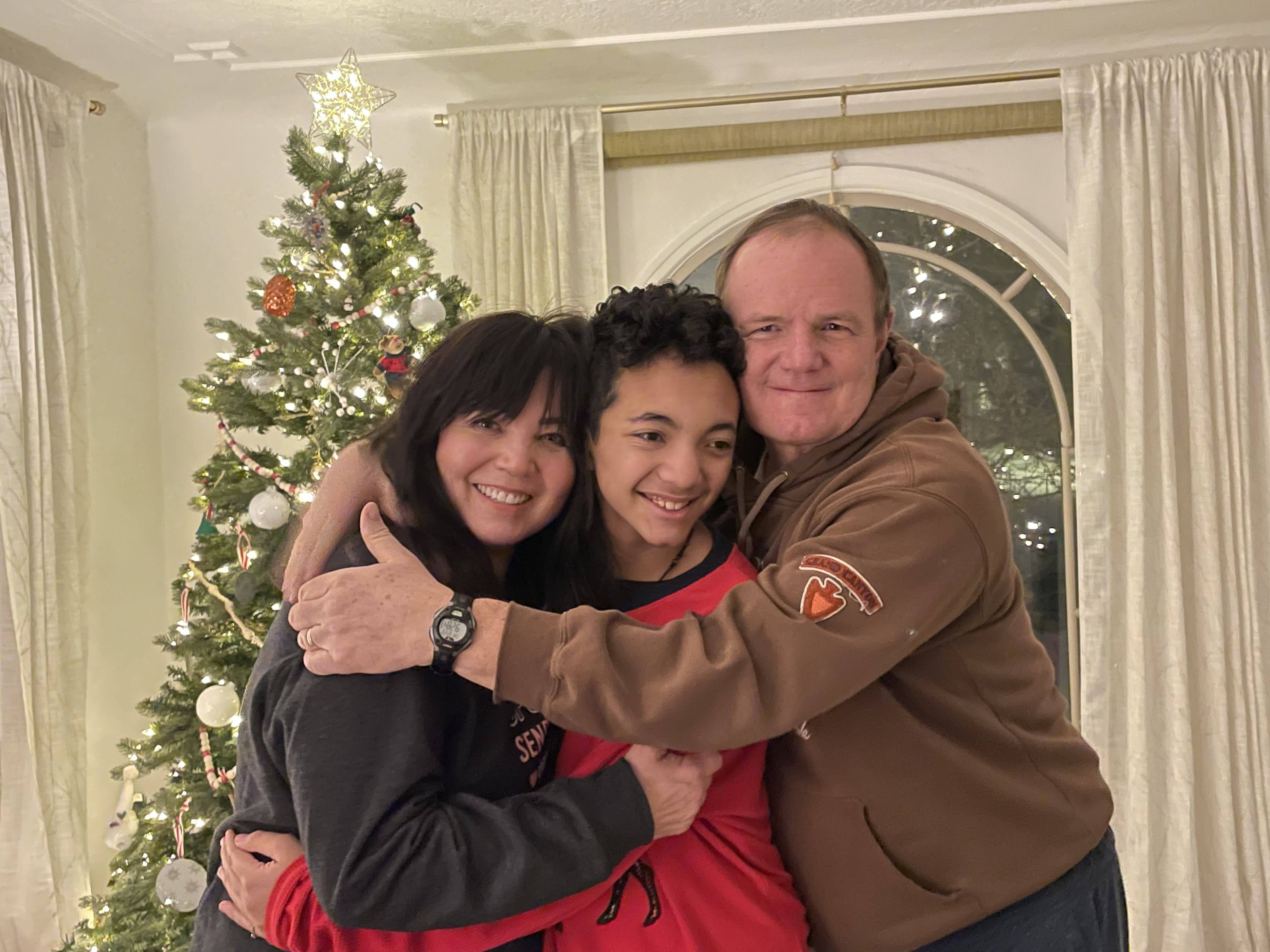 These are more photos of the boys opening presents. I got great presents too. My favorite was my Steve Madden Chelsea boots and they fit my muscular calfs. I will never take them off!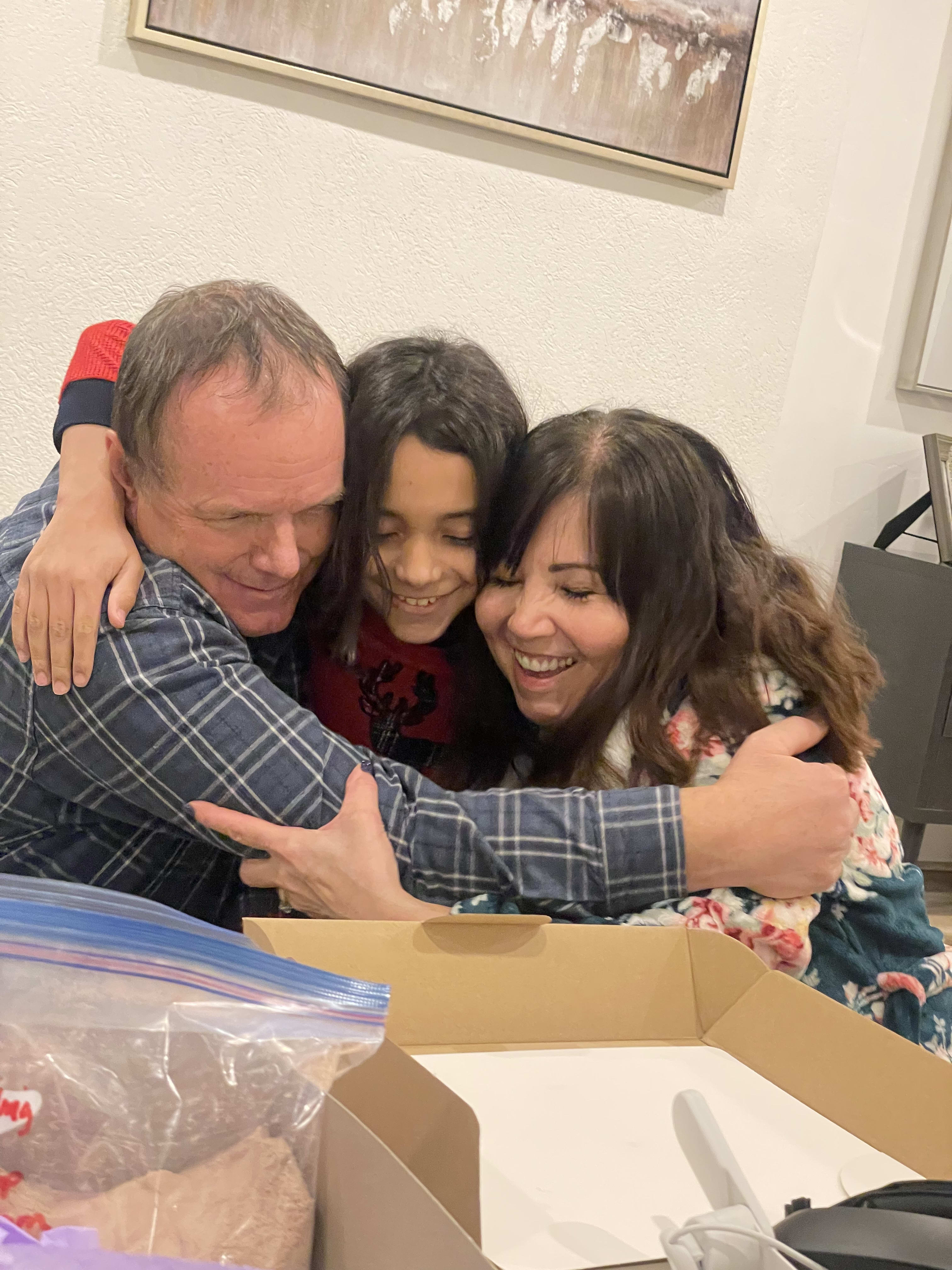 Christmas Eve
We had a great Christmas Eve. Look how cute Michael, Chloe, and Milo look.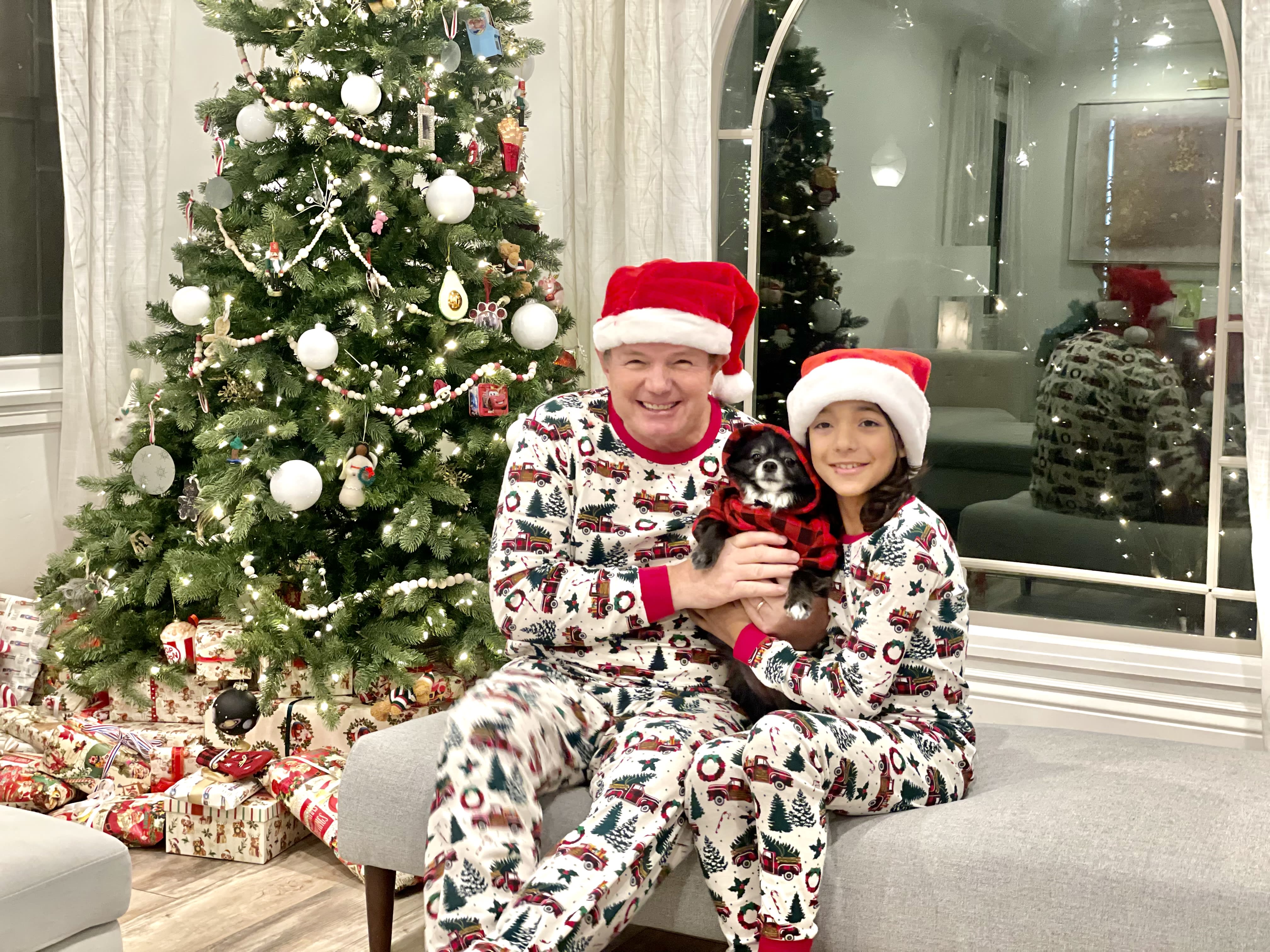 Our family Christmas photo. Navidad 2022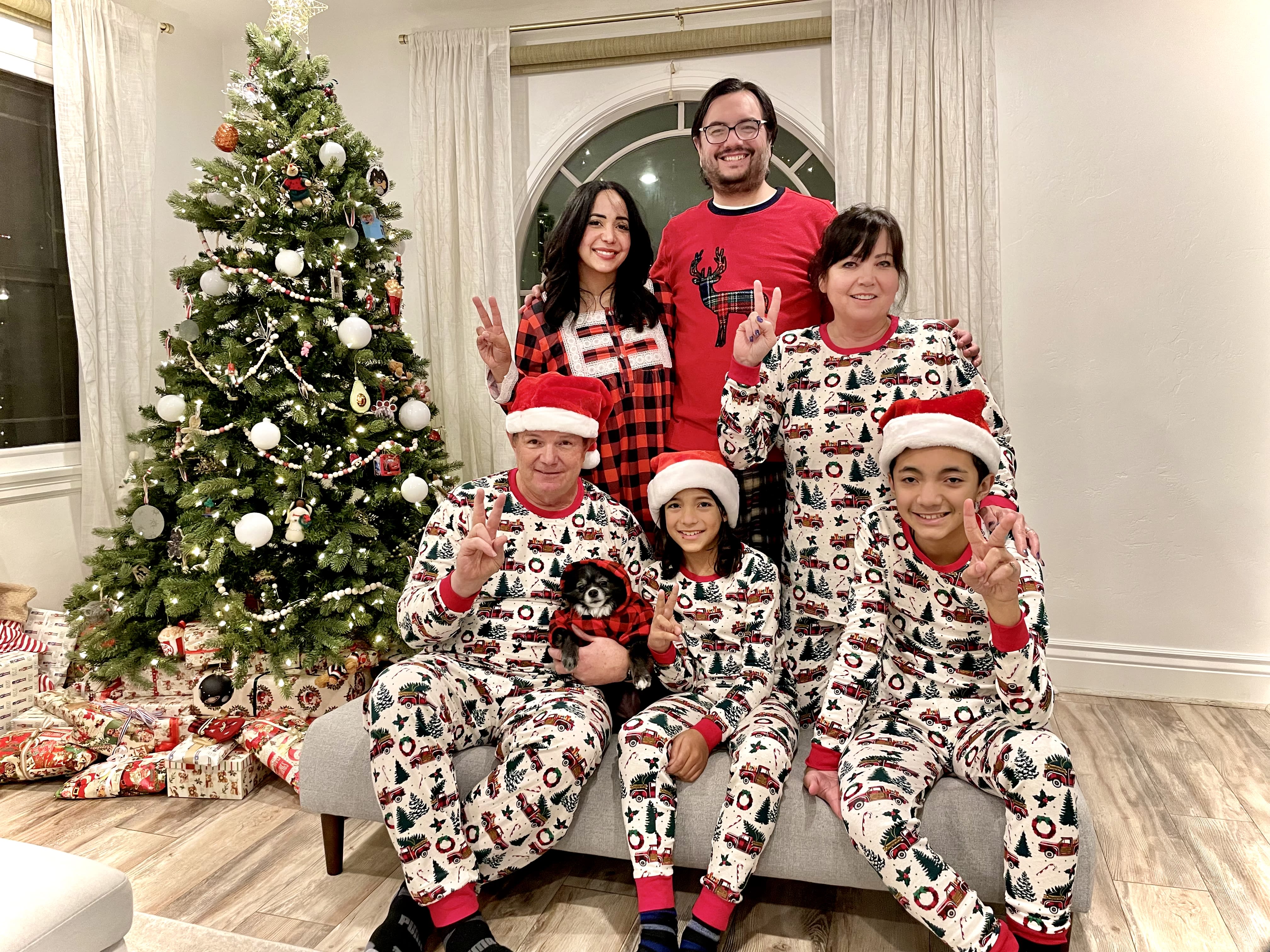 The happiest face in this photo is Chloe. She loves her family!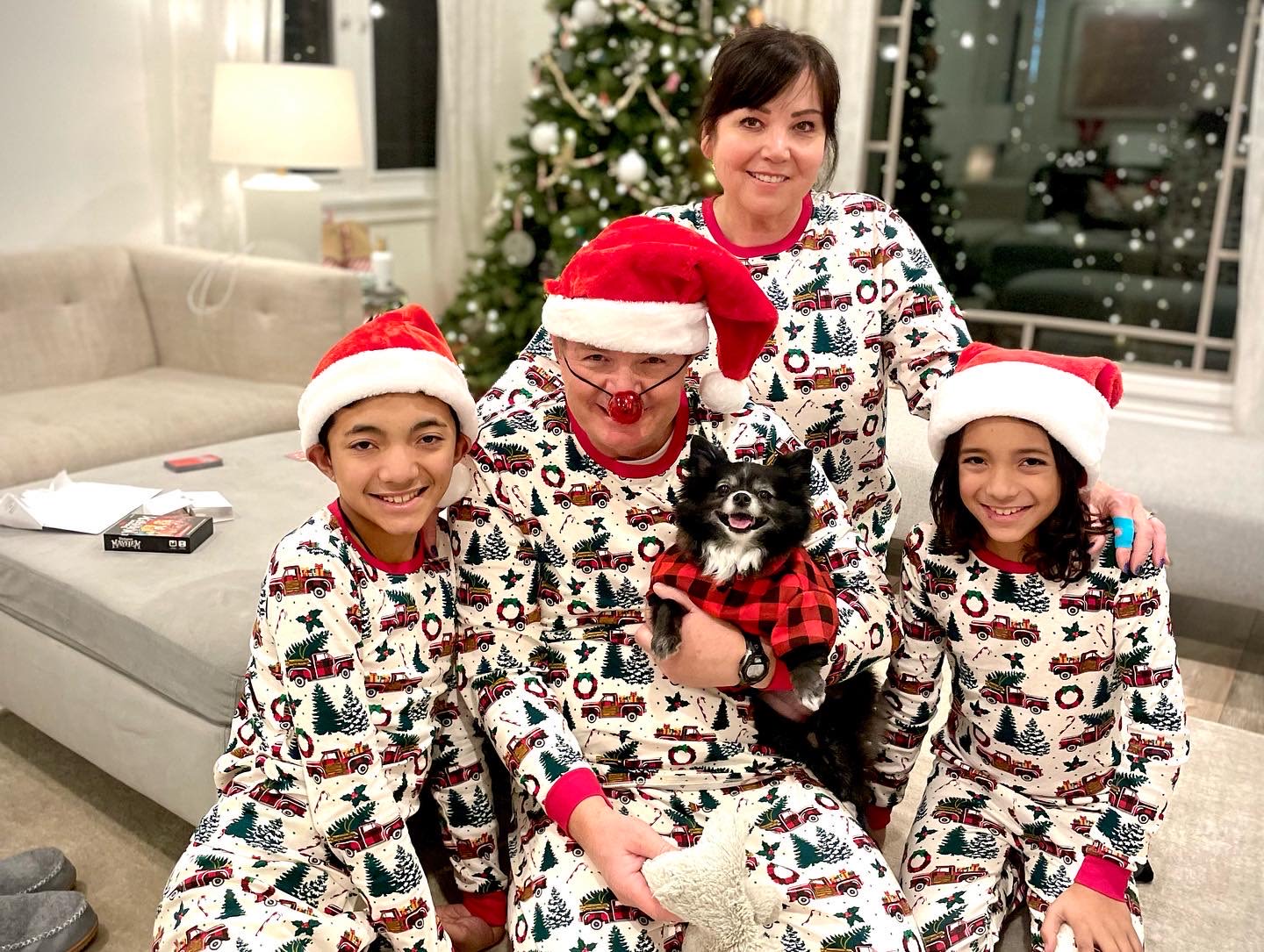 Our tasty dinner of steaks, baked potatoes, and steamed broccoli made by Celestine. Jared cooked the steaks.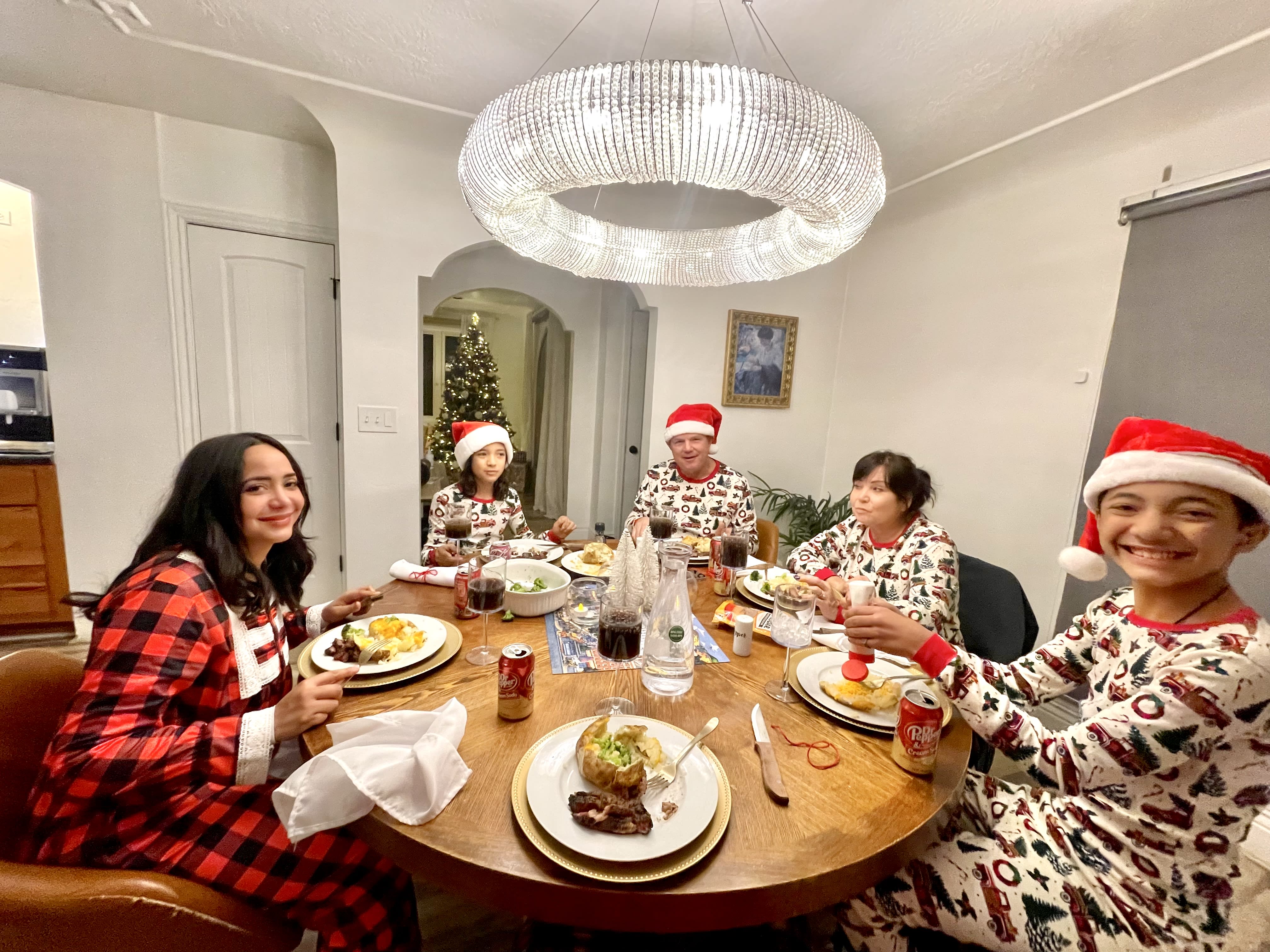 Christmas Morning
Jared's parents left early on Christmas morning. We had a wonderful time visiting with them, eating, and playing games. Thanks for the great visit, we love you! After they left, since we were already up, we decided to open presents!
Church
We enjoyed a great Christmas program. I spent the last two days getting the program ready to send out to 300 people. It was exhausting. Thank you to Celestine for proof-reading my newsletter.