Jenny and I got to hold little Mario for the first time today. He also started feeding today through a tube in his nose. The nurses say he will have the tube in his nose until he can eat through his mouth, which will be anywhere from a couple of days to about a week. (Hopefully he can get it out in less than a week!) Mario is still doing great and looking cuter all the time! Here are some pictures. (The grainy pictures are due to no flash and little light.)

Here's Mario trying to get rid of his feeding tube! (Look at those hairy little arms!)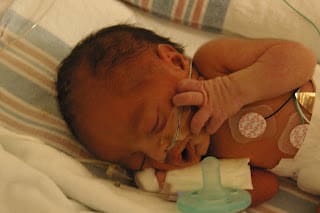 Mario with Grandpa.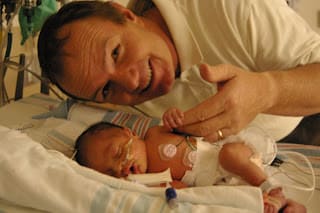 Mario with uncle Sam.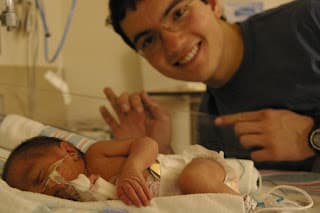 Mario with Grandma.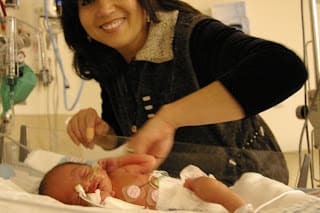 Mario with his cute mami.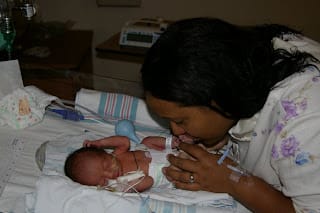 Here's a picture of Jenny holding our baby for the first time.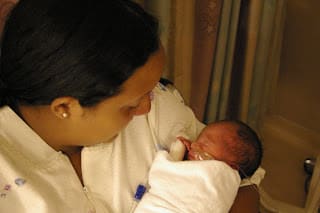 Jenny was so happy to finally be holding our baby in her arms!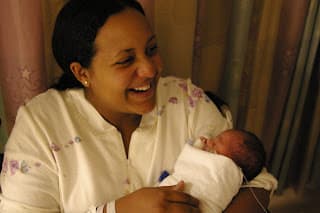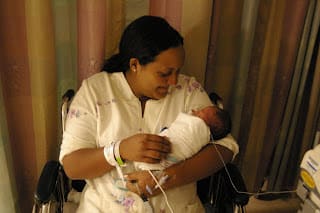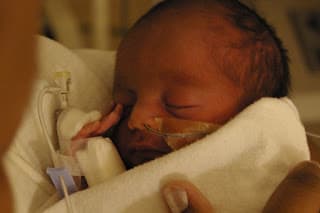 The baby was having a nightmare and scared Jenny!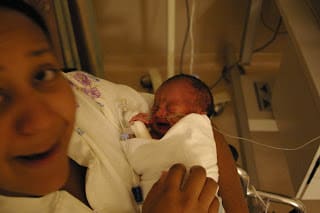 Jenny calmed him down really fast by rocking a little and singing to him.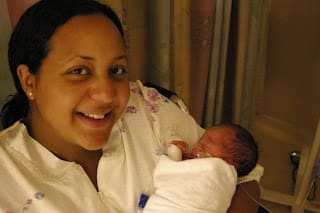 I love our little man!