Warning! This post is VERY graphics heavy! If you are on a dial up connection or otherwise slow connection, it will take forever to load all the content on this page! That being said, here is an account of our day, October 27, 2007.

I got to the hospital at 8:00am where Jenny was happy to see me.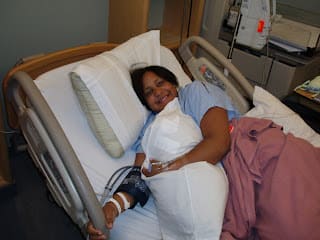 At approximately 10:00am, Jenny was given some Oxytocin in a small dose to see if our baby would be able to handle labor. Jenny's dose was increased gradually until her contractions were about 5-7 minutes apart. The baby was monitored for drops in his heart rate.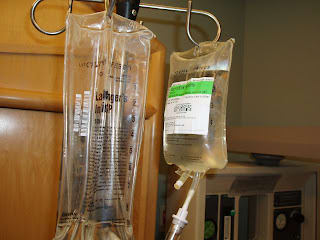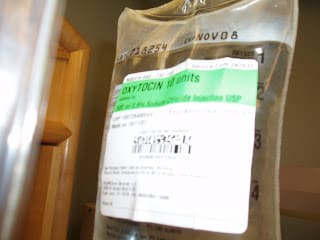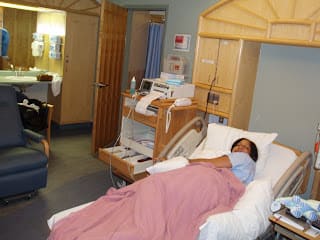 Here are some pretty badly angled shots of us.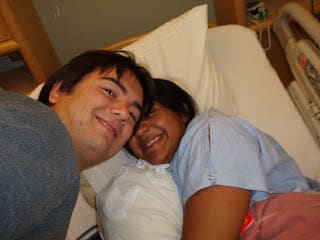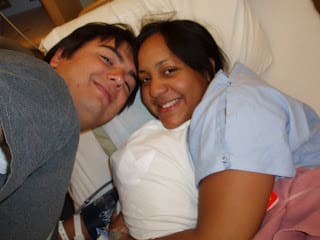 Jenny wanted me to take a picture of the bathroom and her labor and delivery room so here are the pics.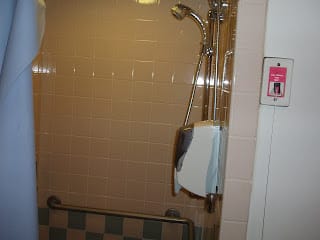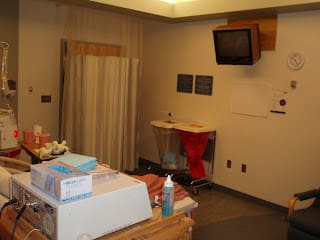 Here is a short video of the baby monitor and a little clip of Jenny.



Both Jenny and I were pretty tired and I tried to take a small nap while we were waiting for the Oxytocin test results.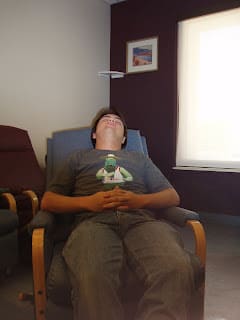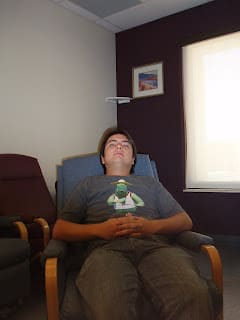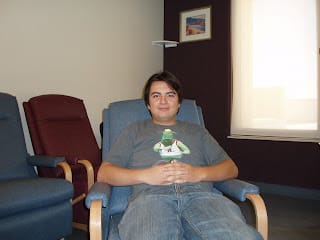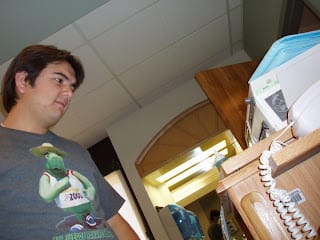 At around 11:45am, Jenny's contractions were still pretty far apart but a problem came up: every time she had a contraction, the baby's heart rate dropped to between 80 and 100 beats per minute (the baby is supposed to have a heart rate between 120 and 180 beats per minute). We were told the doctor needed to talk to us but we weren't told when he was coming. At around 12:15pm Jenny was brought some clear-liquid foods for lunch. She told me to go have lunch and eat it away from her so she wouldn't get hungry so I walked across the street and had lunch at Del Taco. As I was finishing lunch, Jenny called me and told me to get to the hospital as fast as I could. The doctor had come by and told her she needed a Cesarean section and scheduled it in two hours. I got to the hospital and was immediately prepped for the surgery. Instead of waiting two hours, the Cesarean happened at about 1:30pm! Here's some pictures of the nurses prepping Jenny.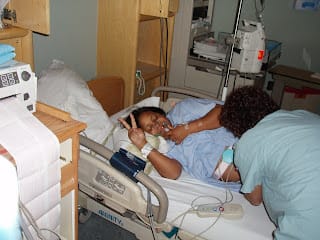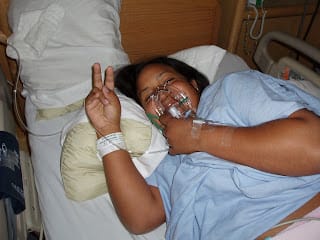 Jenny got really scared at the thought of undergoing major surgery and started having an anxiety attack. I tried calming her down and had her take some pictures of me in my scrubs. That helped calm her a little but then we said a prayer together and she felt better after that.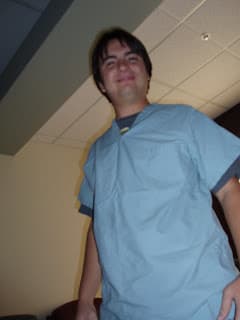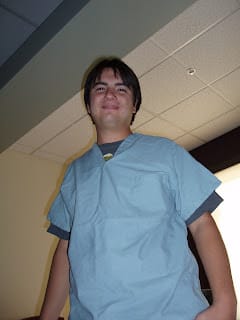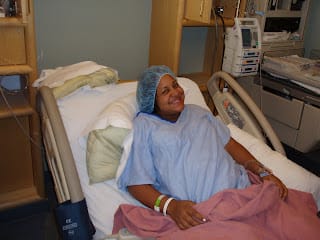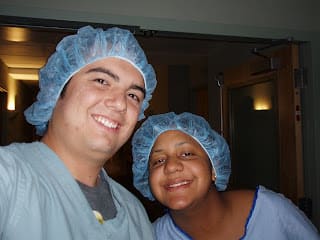 Jenny was taken to the operating room and I had to wait outside while she was given anesthesia and prepped for the surgery.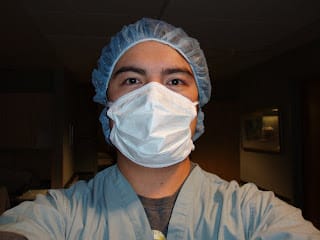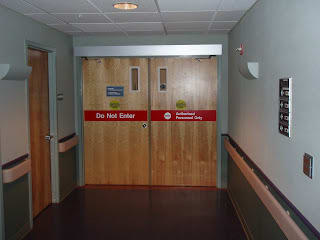 After what seemed like a 15-20 minute wait, they let me into the operating room while the doctors performed the Cesarean section. The operation was over in about 15-20 minutes and at 1:57pm, our beautiful baby boy was born. I got to cut the umbilical cord and then took some pictures of little Mario. Presenting the newest member of the Hobbs family: Mario Michael Hobbs.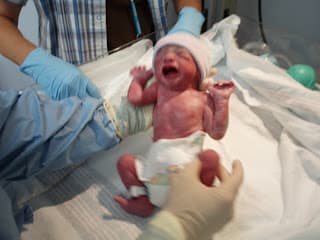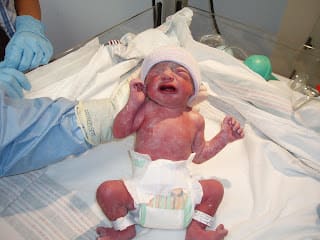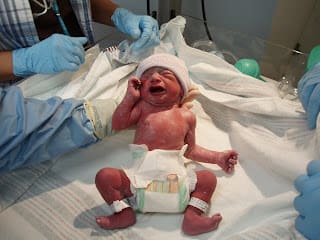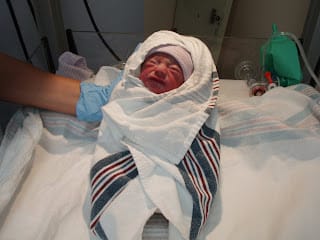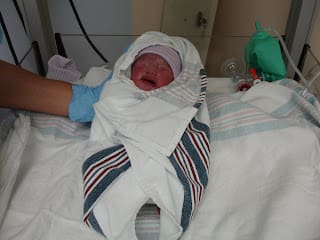 After Jenny got to see Mario (for like one minute), I went with the nurses to the Neonatal Intensive Care Unit and Mario was cleaned, weighed, and measured. I don't have the exact measurements with me but he weighed around 3 pounds, 12.1 ounces. I'll update this post when I get all the information. Some of the pictures are kind of blurry because I wasn't using the flash (I didn't want to upset our little man!) But then I turned on the flash for other pictures so there are some good ones in here.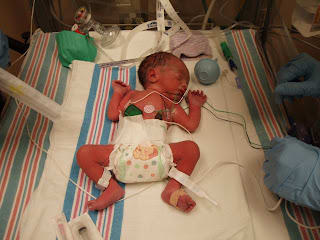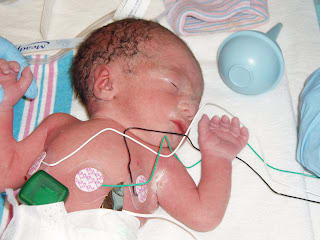 Mario looks pretty red in a lot of the pictures due to the high number of extra red blood cells in his body. He was also sitting under a heating station so the camera could have picked up some IR light.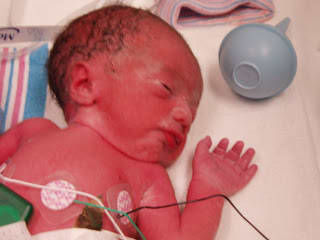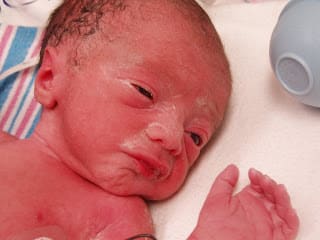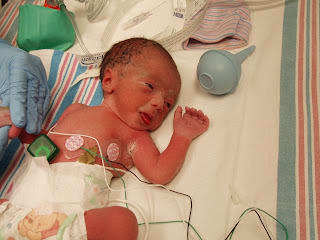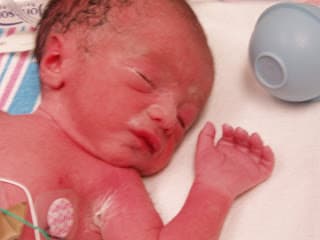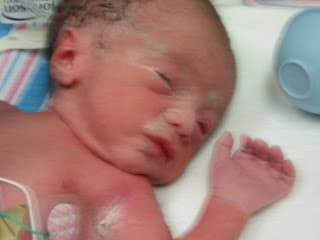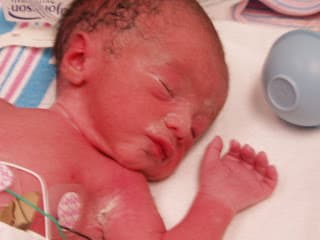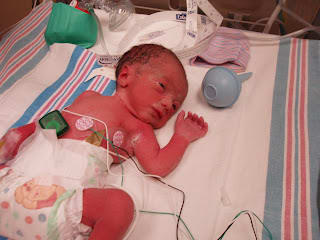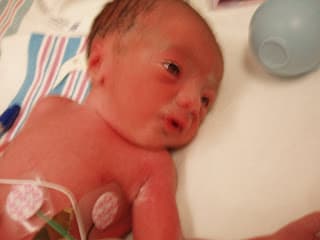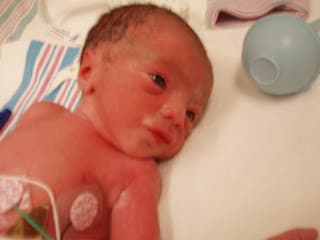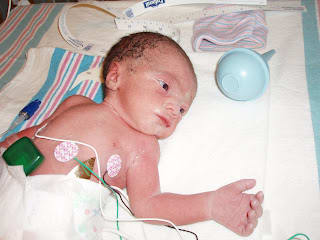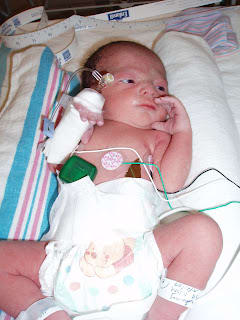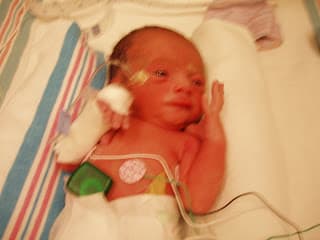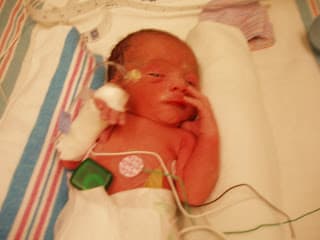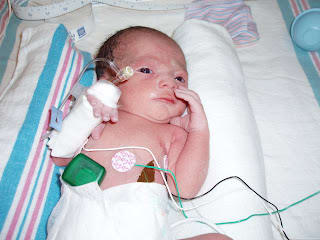 Other than being 6 weeks premature and so tiny, Mario is doing great! The nurses say he is extremely well developed and mature for his age. Here's a video clip I took of him smiling and yawning and just generally being super cute.


After spending some time with Mario in the NICU, I went back to the recovery room to see how Jenny was doing and to tell her about our cute baby boy. I told her his weight and measurements and told her I was going to get her things and move them up to the postpartum room for her. When I got to the labor and delivery room where we were staying, I found my parents, Sam, and my aunt Jacqueline waiting there! They saw me in the scrubs and thought I was a doctor until they saw my face and realized it was me. We went to see Jenny and took some pictures.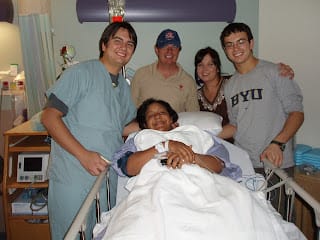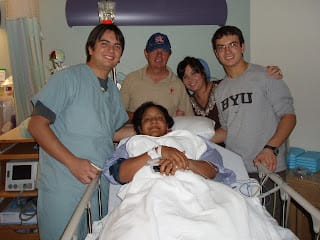 While Jenny called her parents to tell them the good news and to take a nap to get some rest from her big surgery, I took the family down to the NICU and took them, one by one, to see the baby. Of course everyone fell in love with him!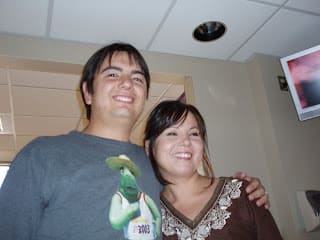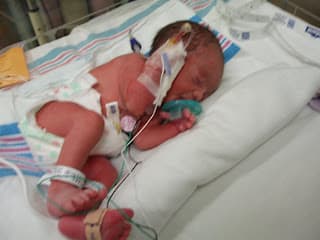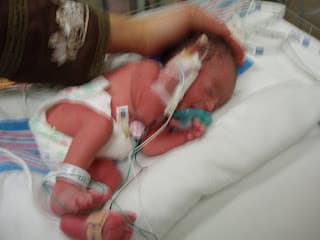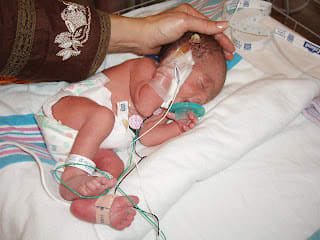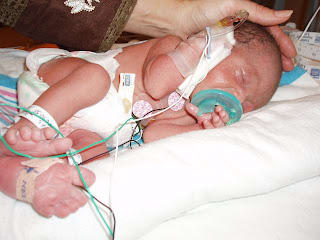 After seeing the baby, we all went back up to the postpartum room where Jenny was napping and found uncle Terry there with their little baby Jack. Here are some pictures.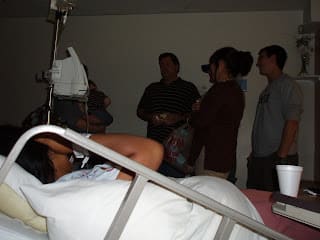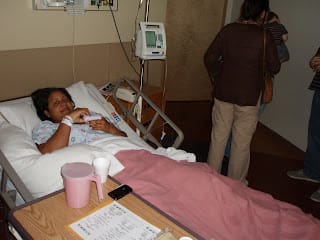 After everyone left, Jenny and I spent some time alone together while she rested and built up her strength. At this point, everyone has spent some time with the baby except for the baby's mami! Around 7:45pm, Jenny finally felt strong enough to go meet her baby. We got a wheelchair and were off to meet Mario! Here's mami and baby! Don't they look cute together?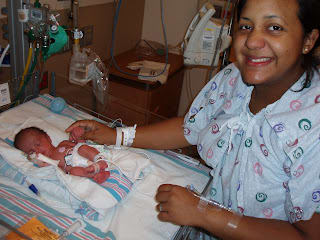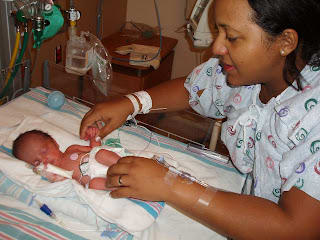 Here's a short video clip of mami and baby.


Very short clip of Mario holding my finger.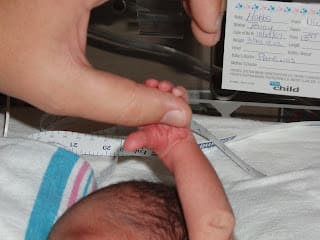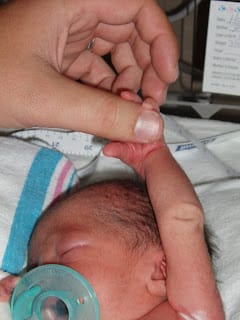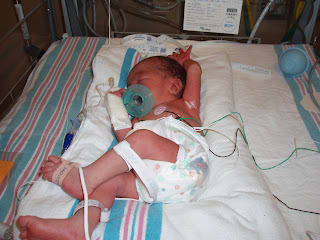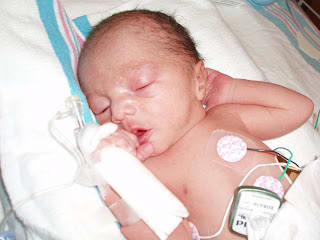 Jenny and I are extremely happy with the new member of our growing family. We are grateful that our Father in Heaven allowed us to take part in this great miracle of birth. I can't express how happy I am at being a father. We would like to tell all of you thank you for keeping us in your prayers. Thanks to our Father in Heaven, little Mario was delivered to this world strong and healthy and we expect him to grow fast and without complications.

I'd like to continue writing more but really need to get some sleep. Needless to say, I haven't gotten much sleep these past couple of days and we expect to be pretty busy tomorrow and in the coming weeks. Jenny is doing great and we hope she can come home from the hospital in a couple of days. We'll try to continue to keep everyone informed and updated through this blog. Hopefully when Jenny comes home she'll update this blog with her thoughts and experiences! Good night everyone.