Let's try this blogging thing again. I stopped doing it because I was busy with work, school, volunteering, and life. I am currently at a point in my life where I have achieved pretty much all my personal goals. Now is the time to brainstorm and figure out new personal goals for me and the family. Until then, I have the time to blog.
This was at the beginning of January: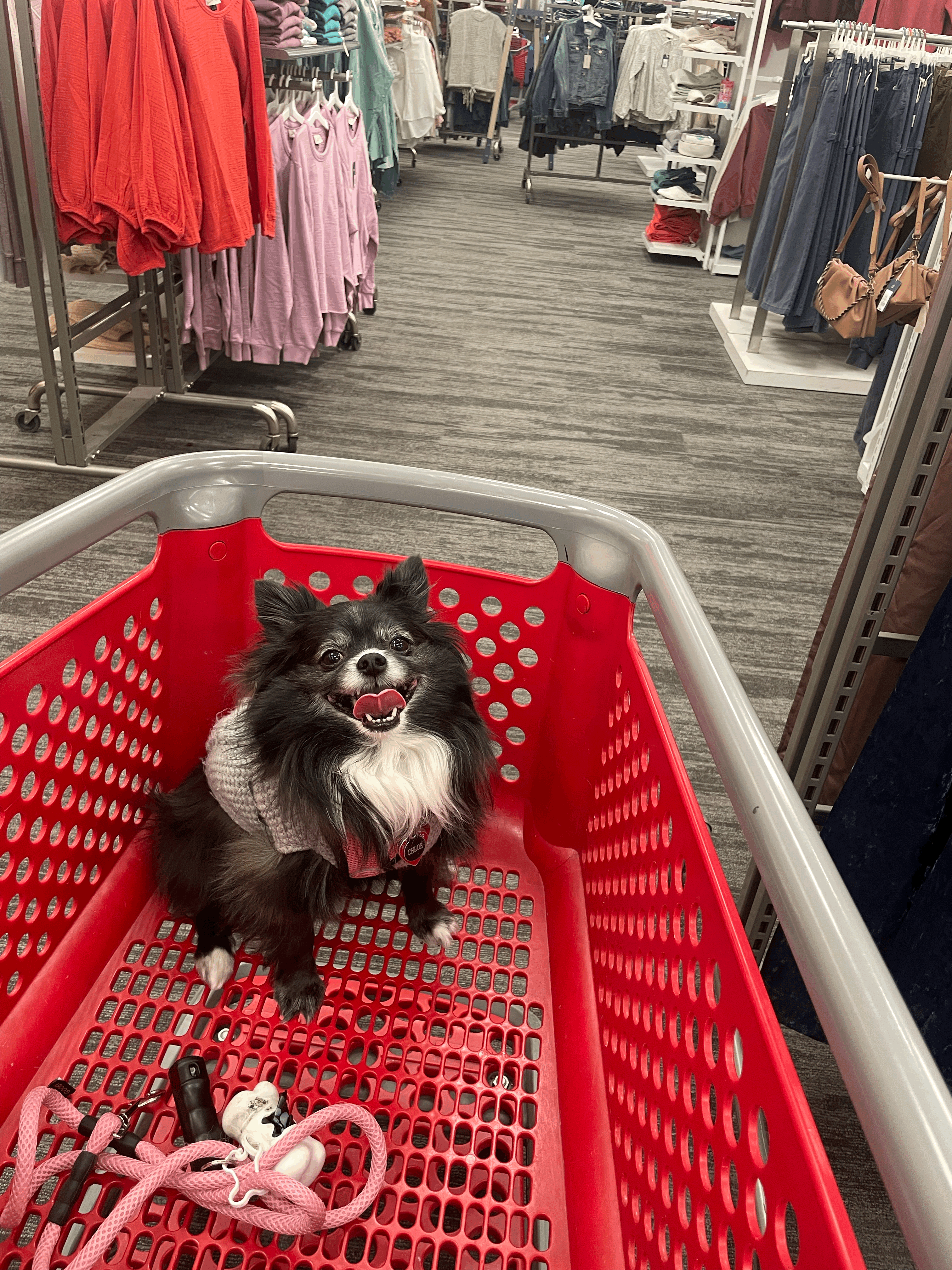 I am so in love with my baby dogger Chloe. She is the best shopping companion that anyone could ask for. Chloe is fun, independent, loving, and doesn't talk back. When people meet Chloe they get a feeling of wanting to have a dog. I have ruined many lives by "inspiring" people to get a dog.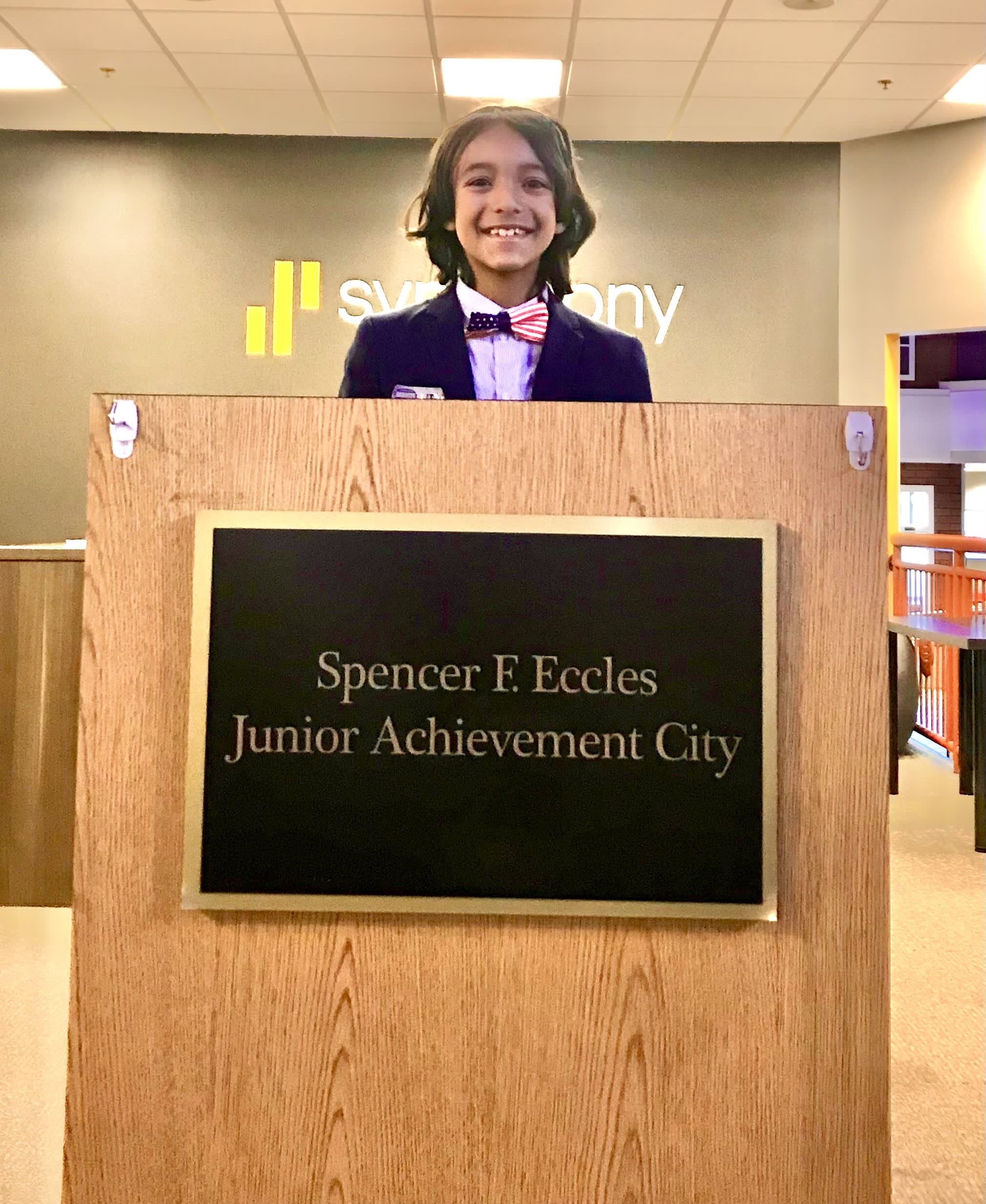 Milo went to his favorite field trip to biz town. He was a radio DJ and he loved the experience. Milo was paid in biztown dollars which he traded for Chick-fil-A gift cards. He treated the whole family for dinner that night.
Milo's 11th Birthday
I am so proud of the young man Milo is becoming. Here are some amazing facts about Milo: He is a natural piano player, he loves to play VR (which he bought on his own by washing trash cans in our neighborhood), he is gifted in STEM but secretly loves history. He is also in all the gifted classes at his school. Milo is an amazing actor and he is a popular kid at school. He denies it, but that is how you know. He used to be a Weeb, but now he is more like a VR Bruh. He is very talented at cooking and baking. Milo acts like he is the older brother and I don't think Mario minds it. Milo is very handsome and he cares  about his fitness levels very much. I personally love working out with him and comparing our abs. We enjoy boxing together. Milo is a youtuber; one of his videos has around 2,000 views. I don't know how! I still dont want him to use TikTok, but we'll see.
Milo loves TV shows like The Fresh Prince of Bel-air and Everybody Hates Chris. He wants to have his own TV show someday. He might start speaking French pretty soon. It was sad that neither of my kids really want to become advanced Spanish speakers. Milo has been begging me to learn to speak French. I finally said yes. Oh well... We are working towards progress and not perfection.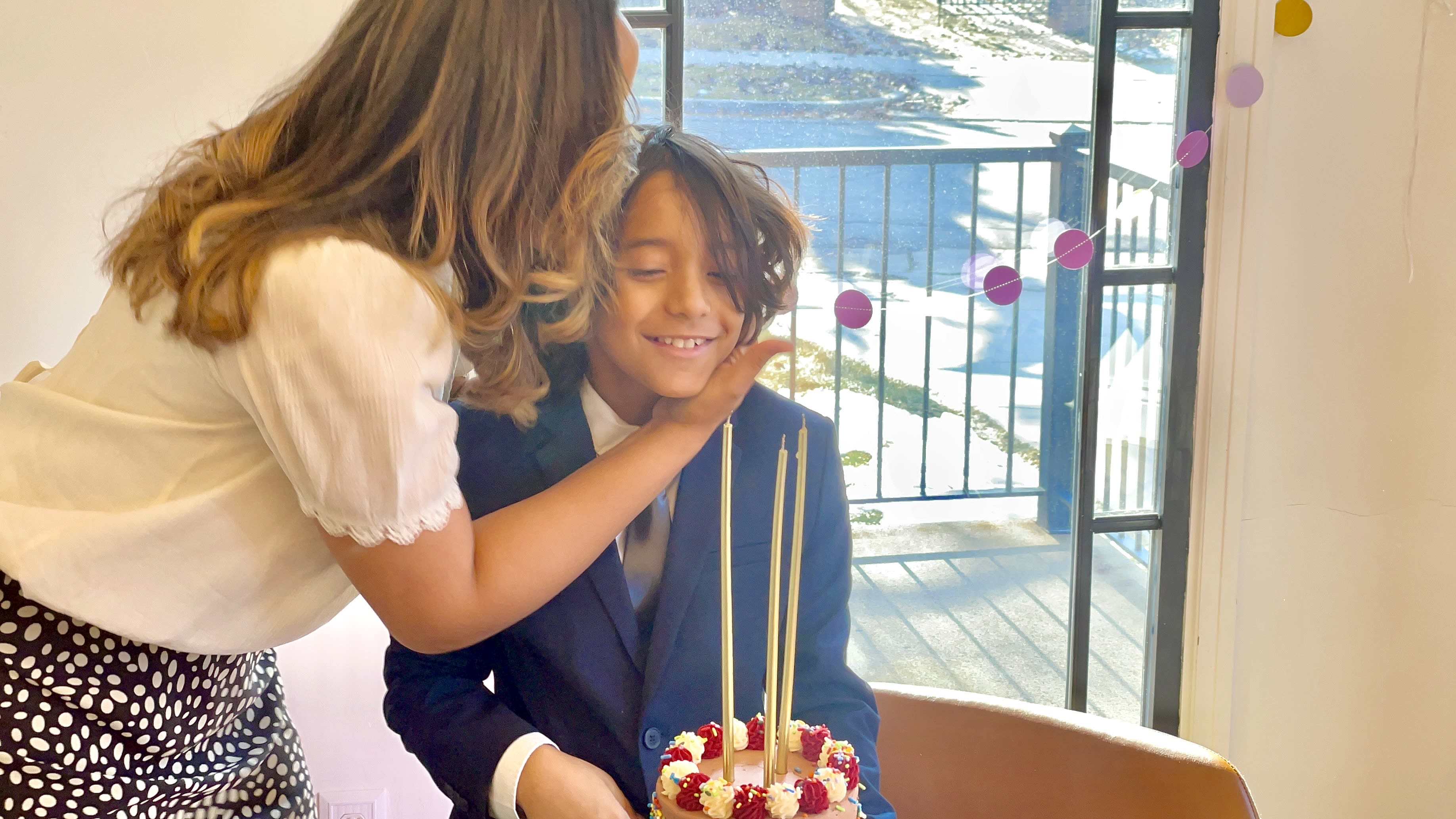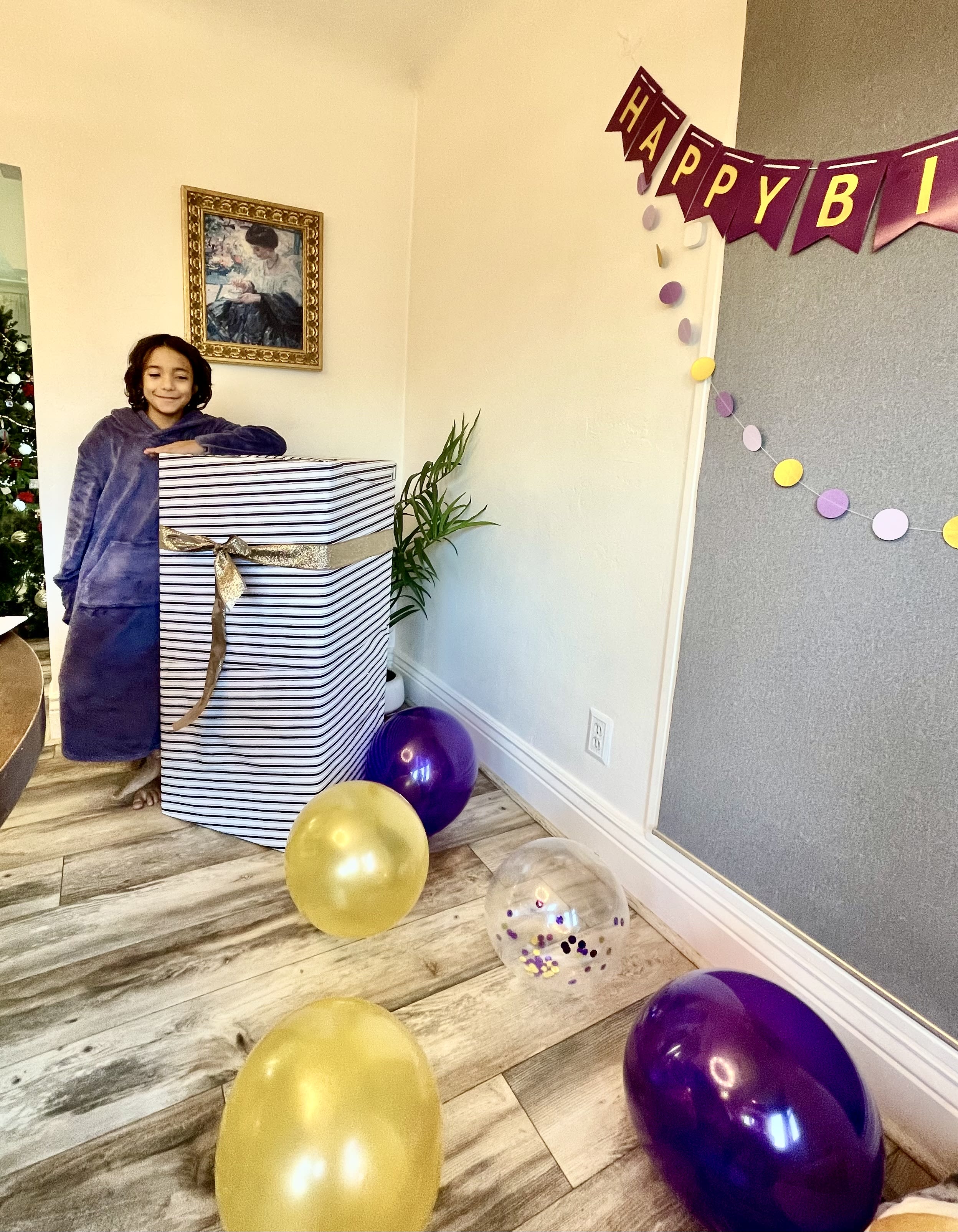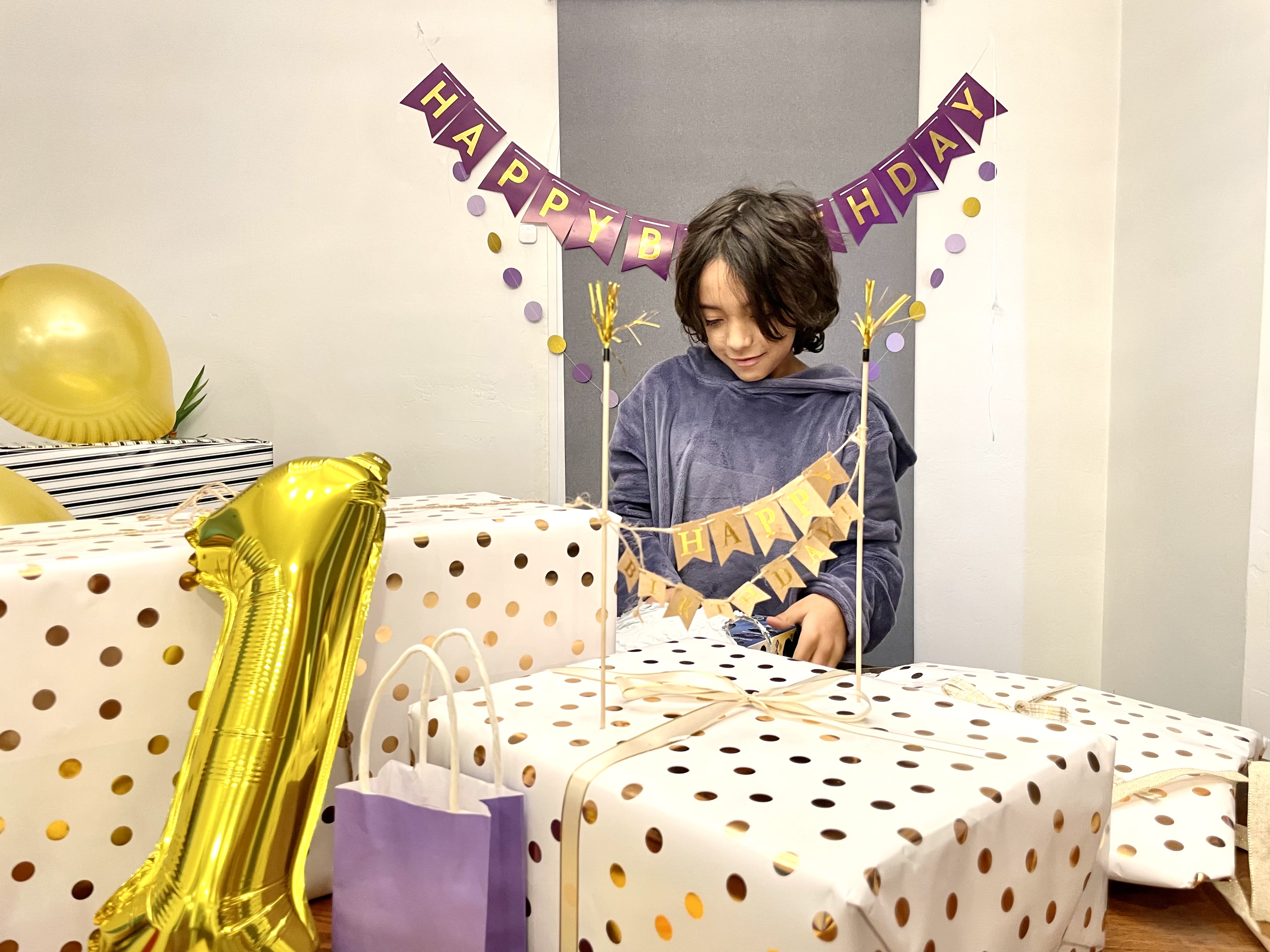 Last year the kids attended school remotely via Zoom because of the pandemic. Milo had a birthday with a lot of presents but he missed having friends around. This year I felt that everything was going to close down again. A week before his actual birthday, I got all his friends together for bowling, glow in the dark minigolf, and arcade games. The next week, school was online again and after that the Covid numbers went through the roof.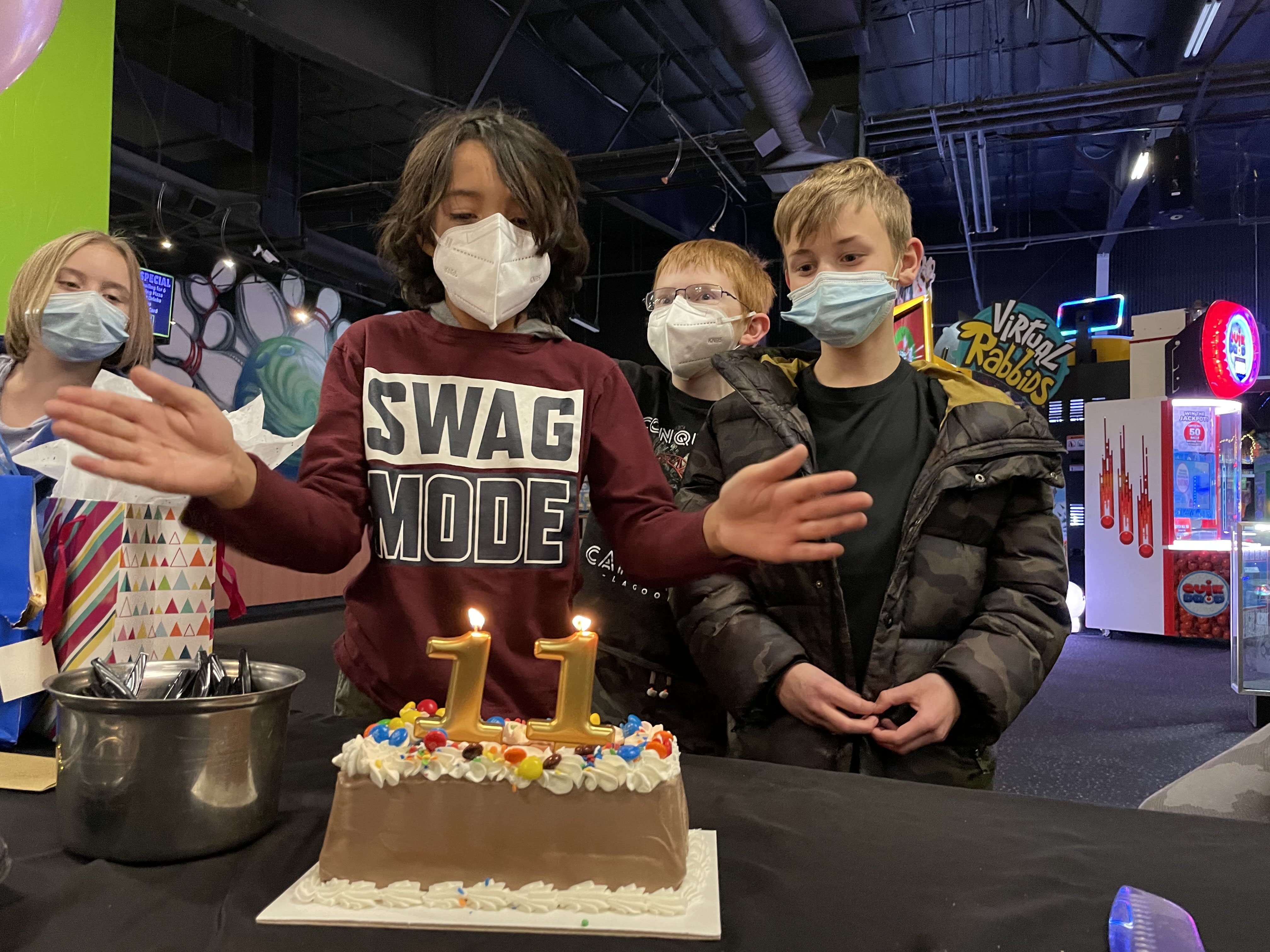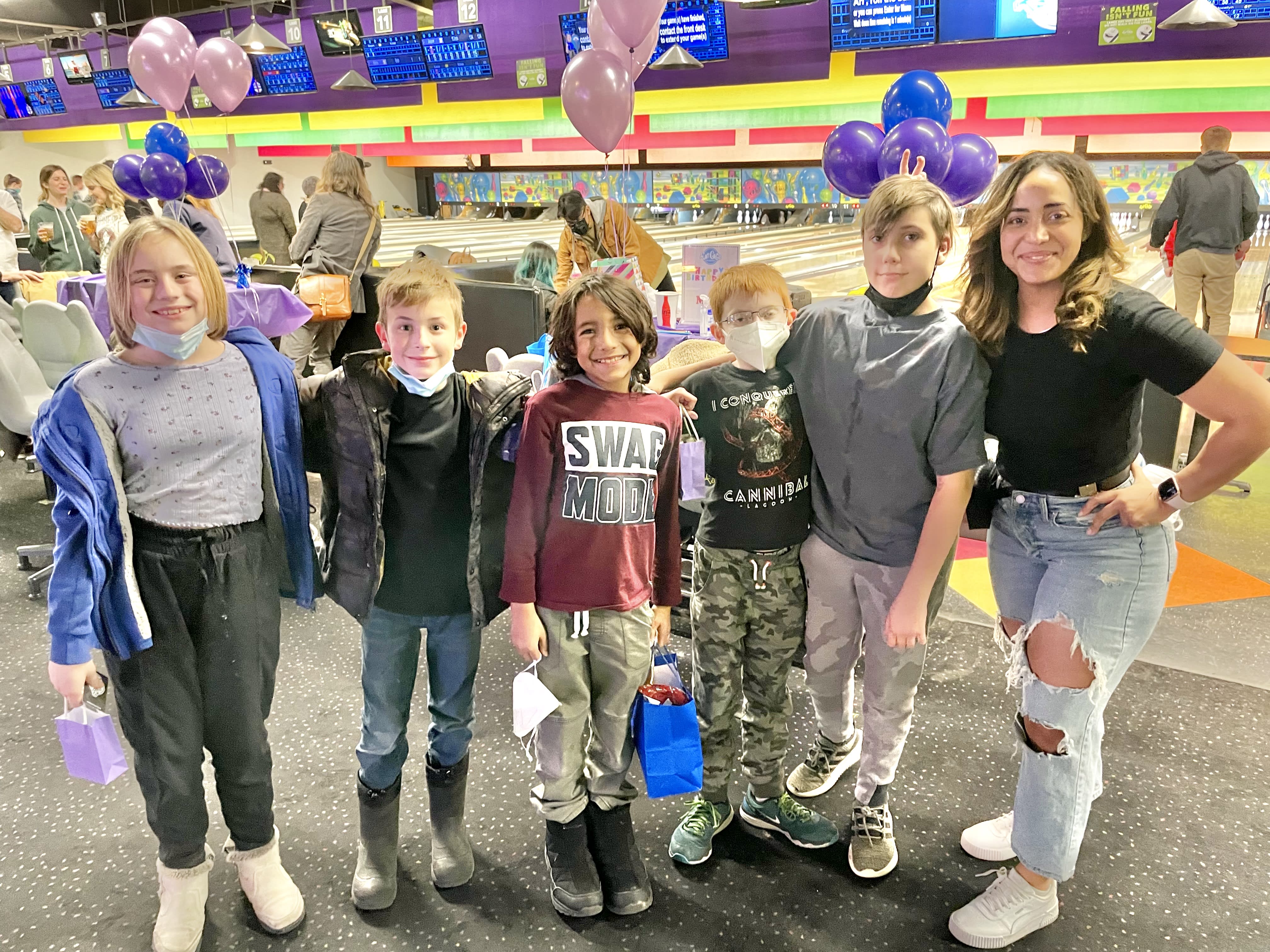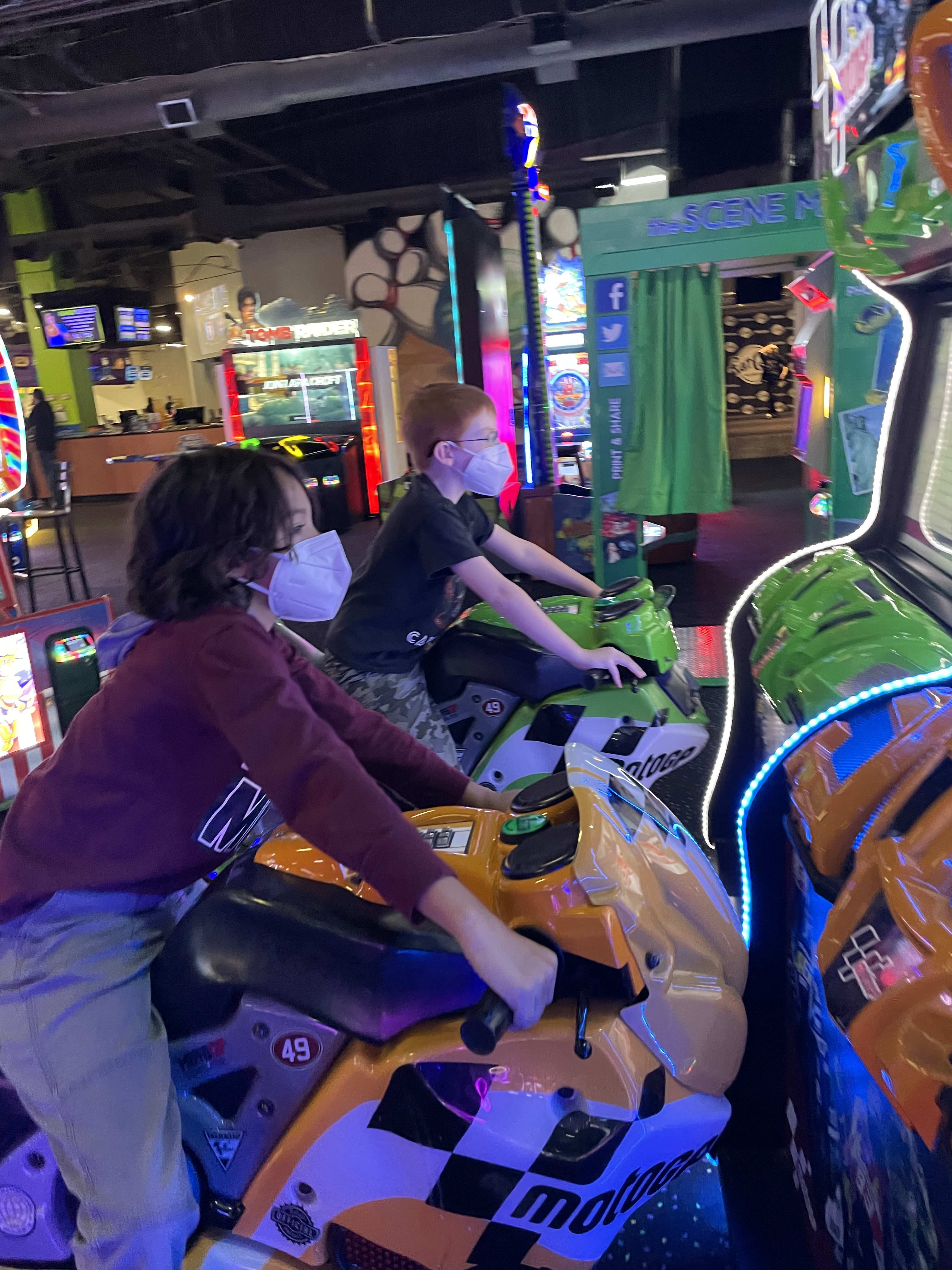 Jared's 39th Birthday
Jared doesn't like to have big birthday parties or anything that calls attention to himself. This year, he only wanted a nice dinner and a rice crispy treat cake. He is happy, I promise. He is not being held against his wishes.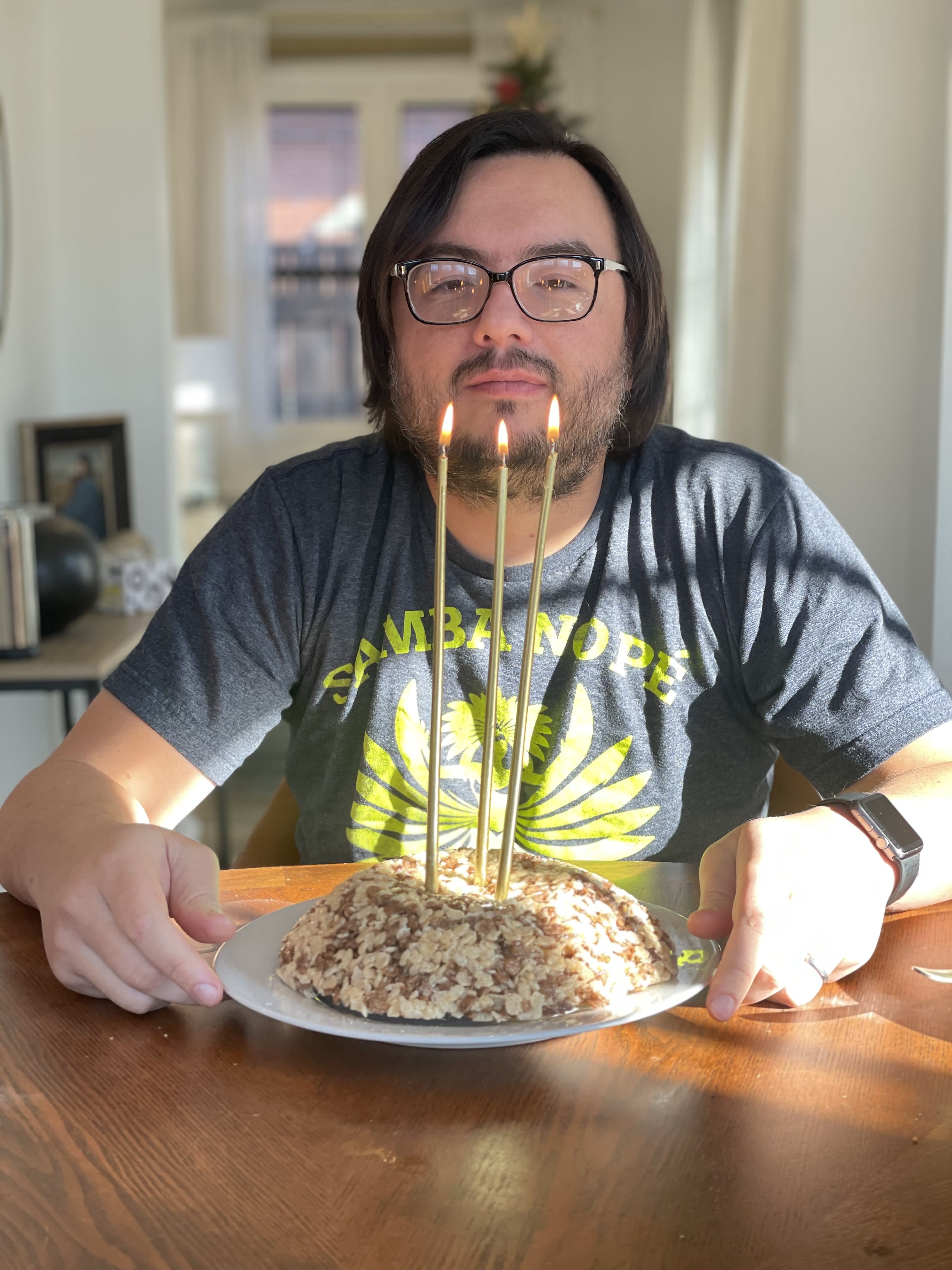 Jared's birthday was on a Sunday. We celebrated the night before by going out for dinner and dessert. We went to Carson Kitchen in downtown Salt Lake City. We had the most tasty family style dinner: Crispy chicken skins with smoked honey, tempura green beans with pepper jelly cream cheese, killer shrimp with rocoto and aji amarillo pepper cream, pork meatloaf with molasses glaze, and baked mac and cheese. The boys love to order sodas, and I love to get fancy mock-tails.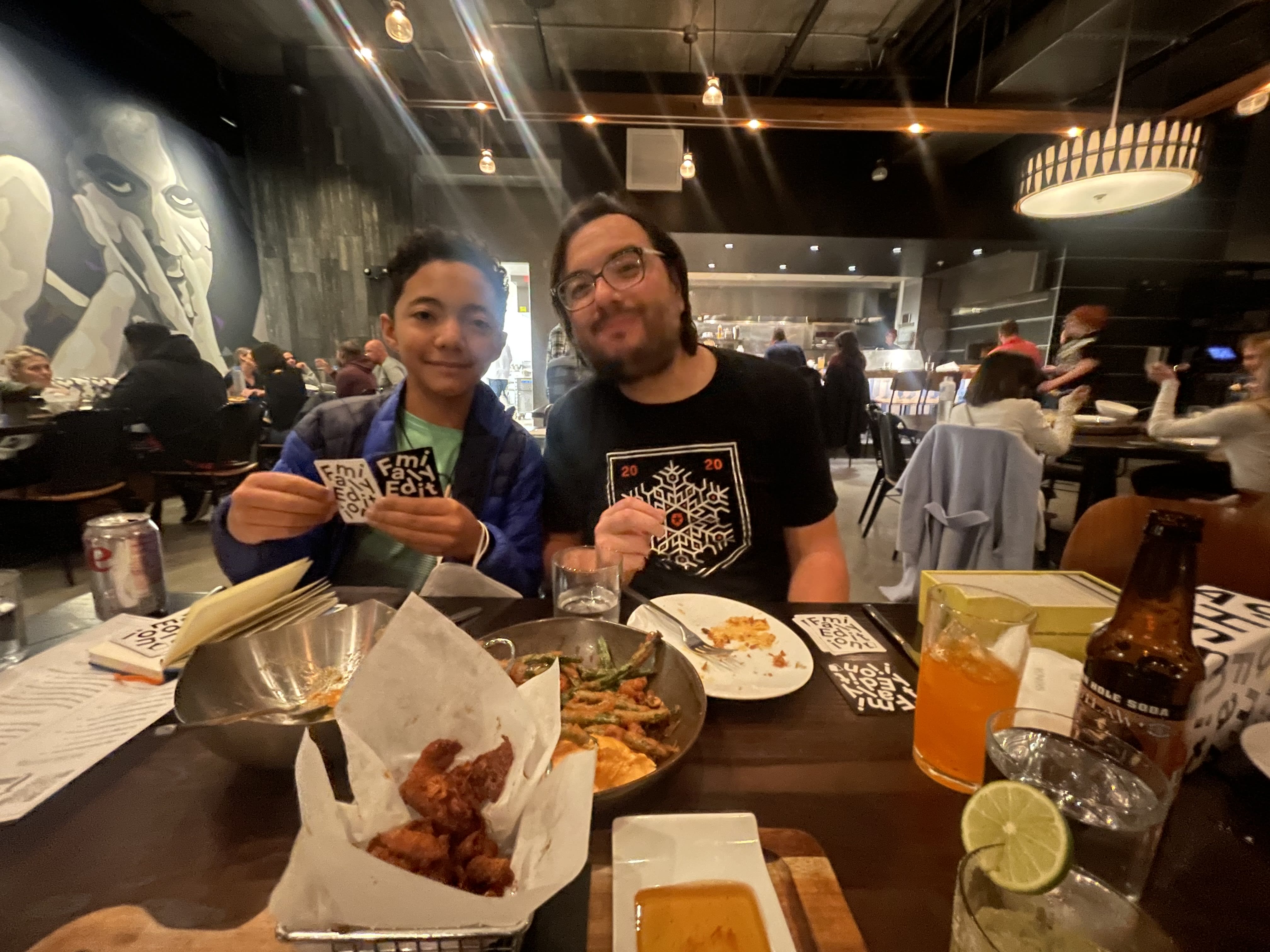 We walked around downtown after dinner and had gelato for dessert. It was freezing outside, but there is always room for gelato. We are not savages.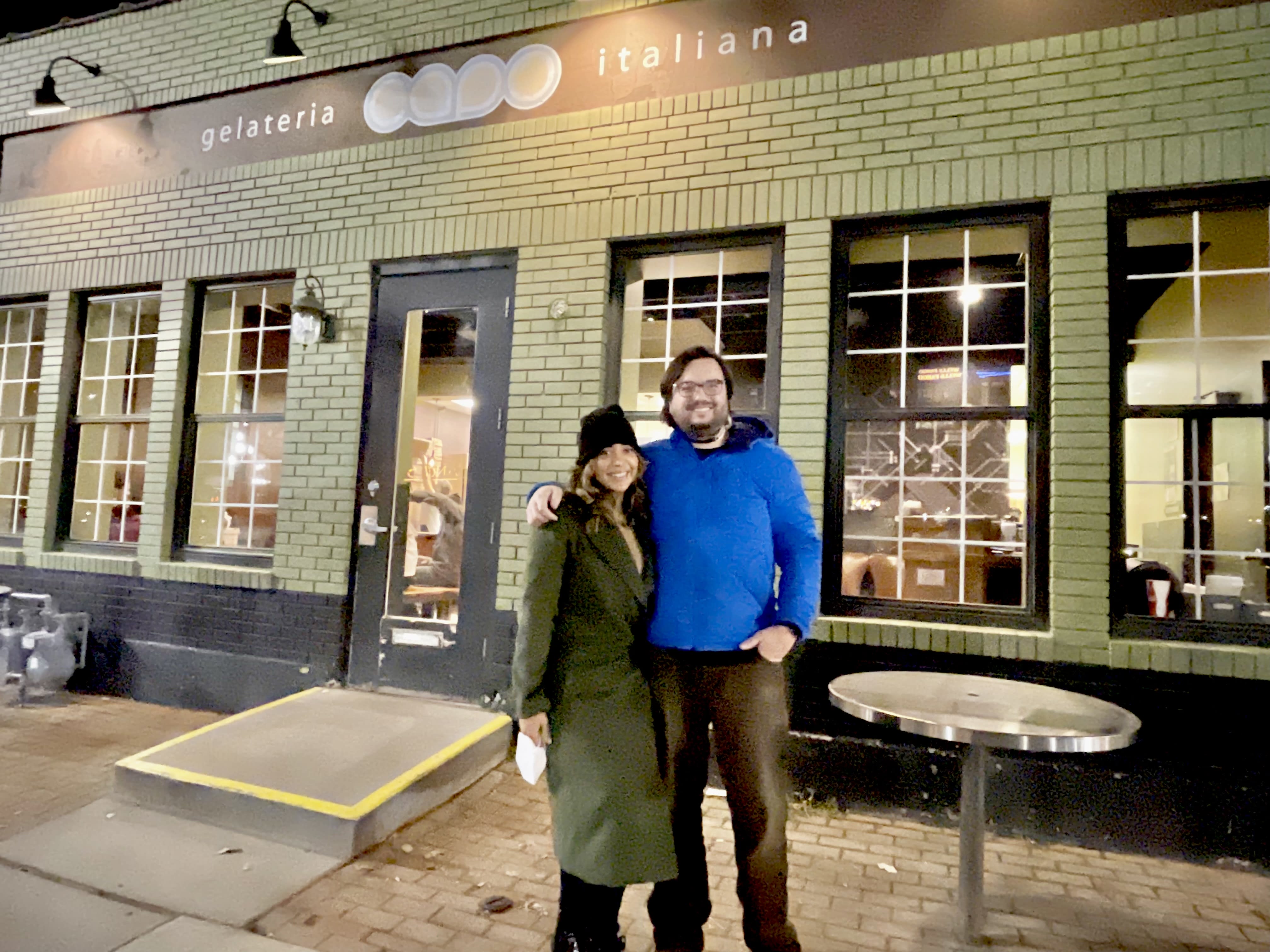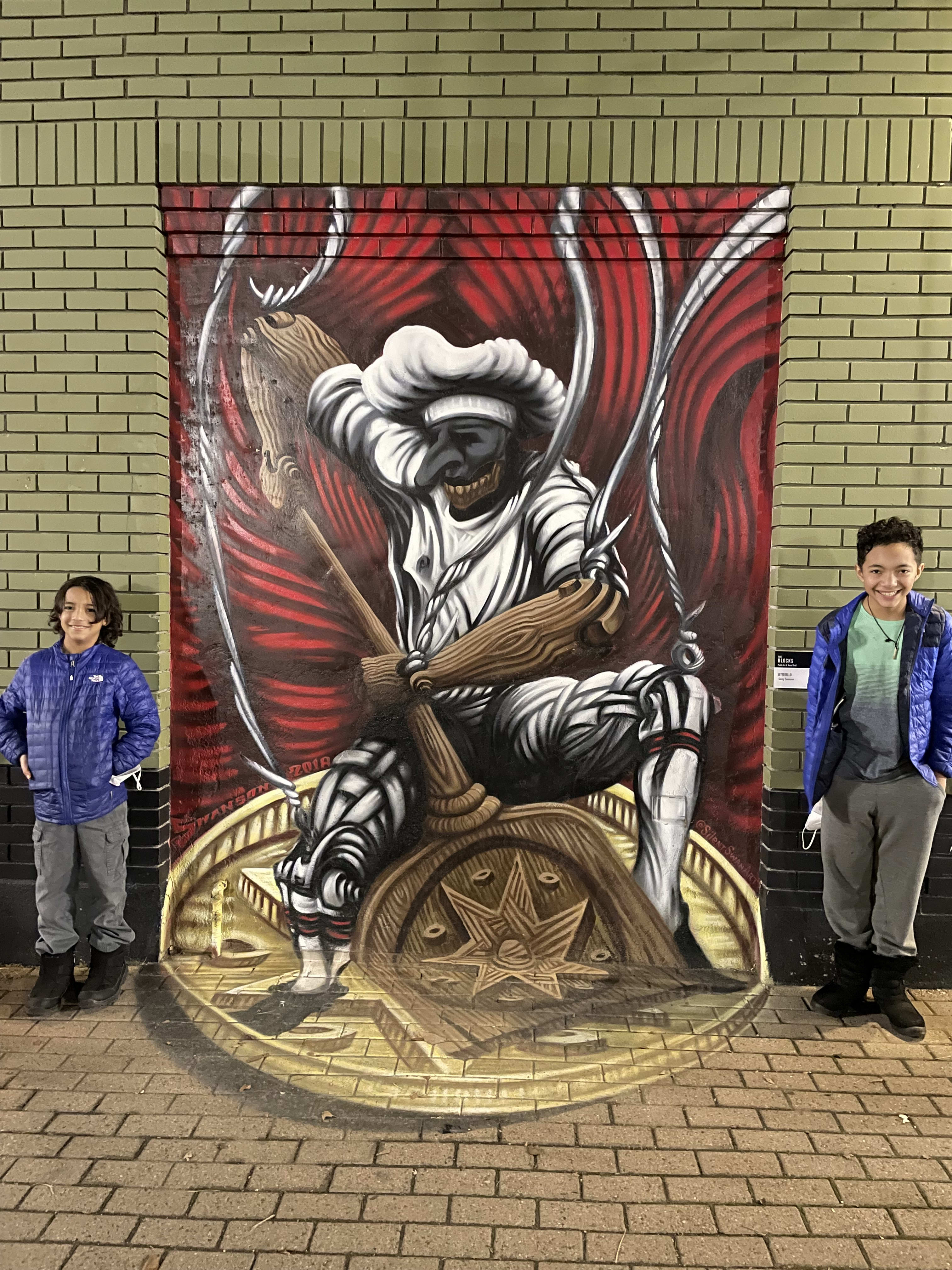 I took this photo of Jared and the boys on his actual birthday. You see, he is happy.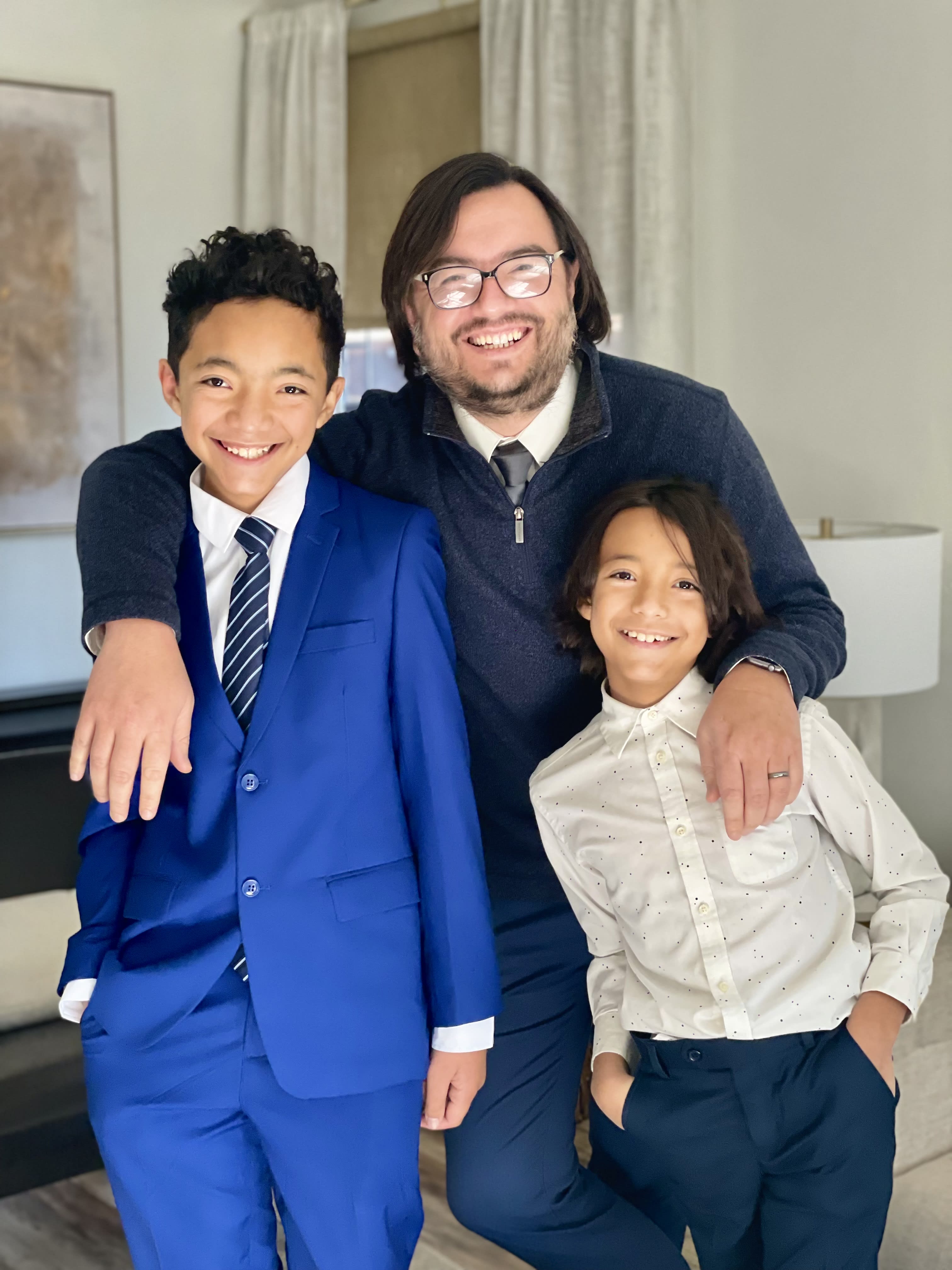 I love how handsome they look in their Sunday best. Blue looks great on them.
Mario and his shoes that don't fit anymore. They both have disproportionally sized feet compared to their bodies.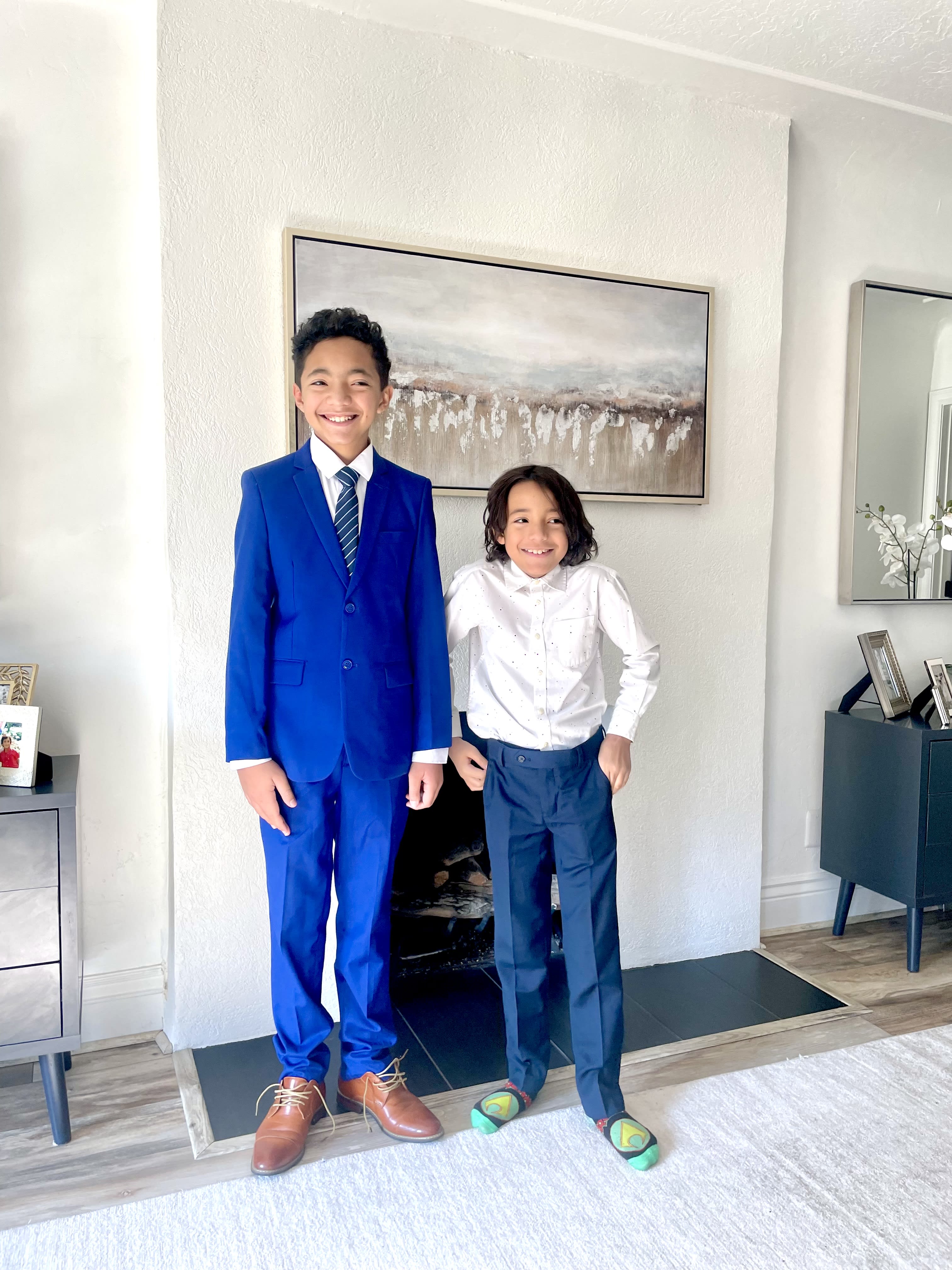 Jared requested steak with a baked sweet potato for his birthday dinner.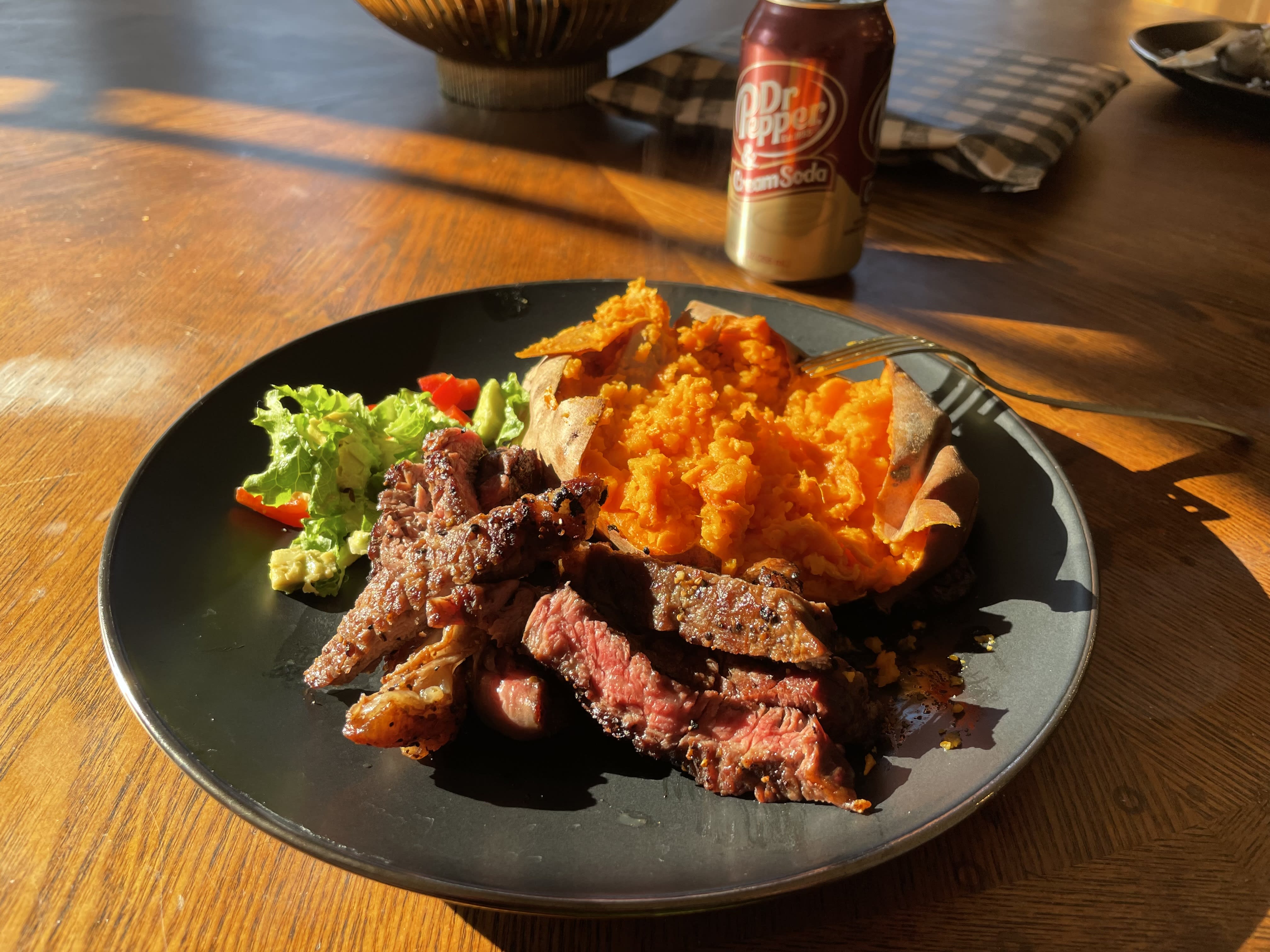 Just a reminder of his "near death experience" in December.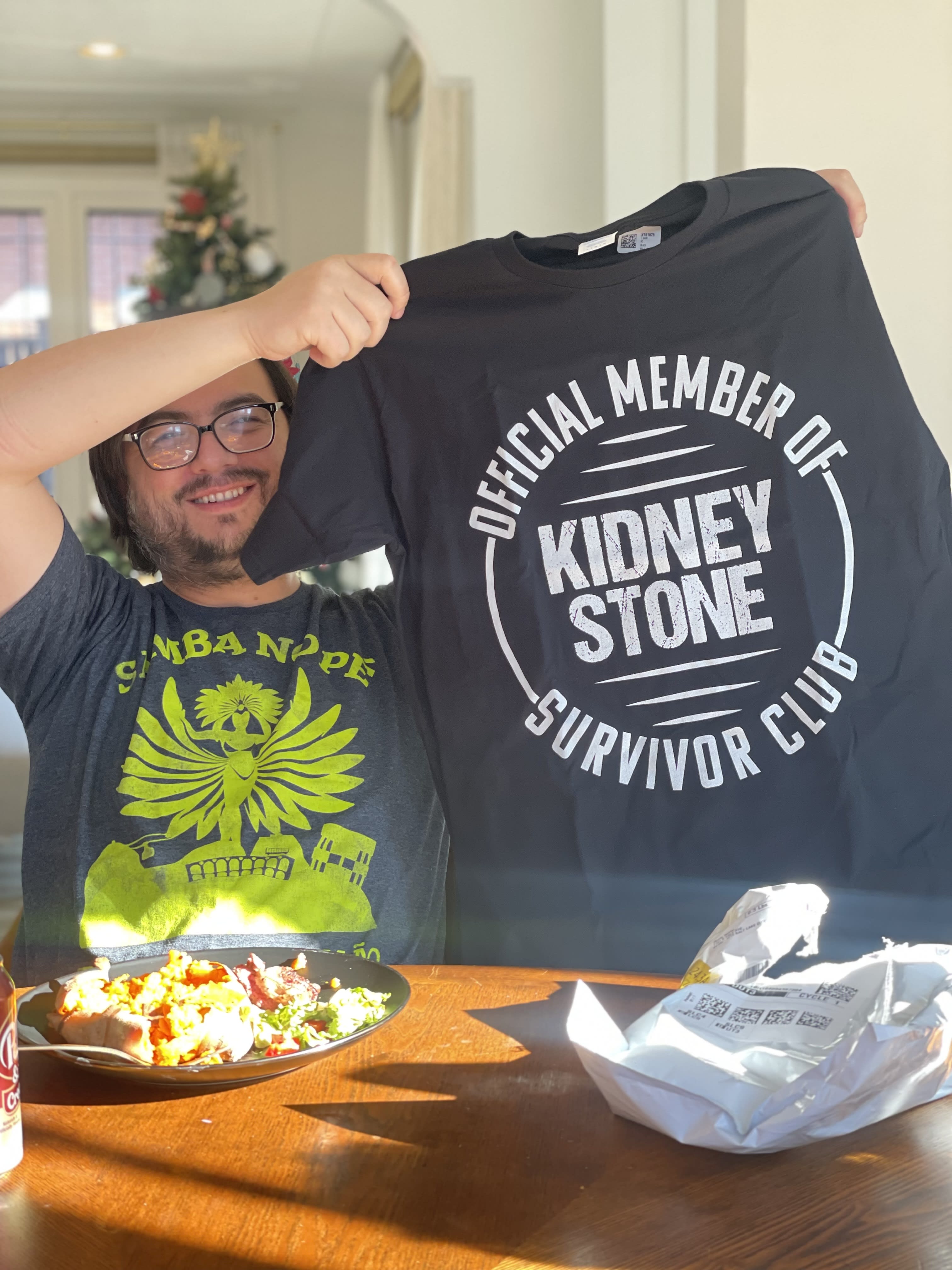 This year, I tried to do something new. I decided to try to run. It has always been fascinating to me how certain people can run just for fun. To me, running is to get away from something. Well, I tried it and this is what happened: three weeks and a visit to the orthopedics later: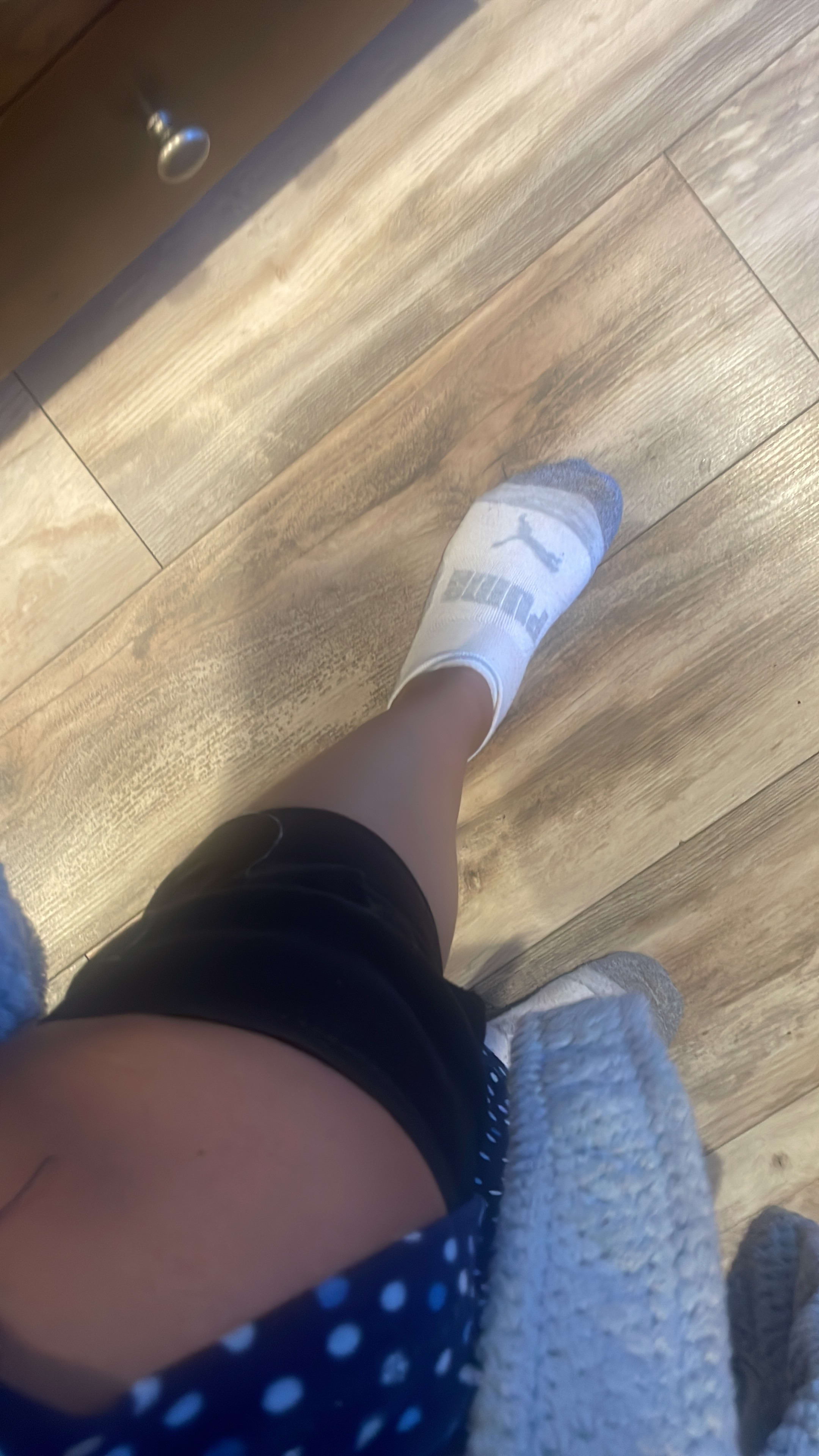 I workout everyday. I hate doing it but I love the endorphins I get. I was hurt the majority of January which made me fall into a deeper depression. I couldn't concentrate to achieve my personal goals because when depression hits, the only thing you can do is watch TV and do the minimun. I finally feel better again, but I learned my lesson. Running is not for me.
Just a quick reminder to myself: Progress and not perfection.