Yes, here it is. I am becoming an United States citizen, I have been waiting and waiting to do that because it costs $640. So I finally did it! I am just waiting for my appointment to take some pictures,  fingerprints and the test. I will post pictures of my great day. I am super excited.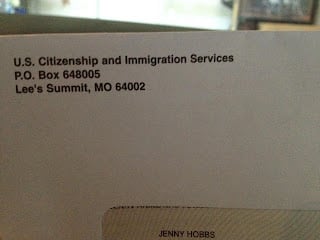 Jared is backpacking at the Grand Canyon with his parents. I really thought I was going to have a hard time taking care of the boys by myself, but it  has been really nice.

I guess, what stresses me out is to take care of three boys (haha), I put the kids to bed at 6:30 pm and the rest of the night is just for me, to clean, do my nails and watch any Woody Allen movie (which I love). I am having time to think and reflect on what I want. I am setting new goals for me and my kids.
I took a break from pushing the kids because I didn't want to see like If I was making my children compete with others but I have decided that screw everyone who thinks that I am making my kids compete for attention from others. I want my boys to have the best possible future, and that is what they are going to have. I read somewhere that "My kids are my own fault", so it is time to step it up. Mario, Milo and I had a meeting today, while eating a cake, and we decided that we are going to start a new life style, by being healthier and that we are going to start exercising and the coolest things is that we have our own motivational song "We are the champion" Mario loves to say, No time for loser, because We are the champions.
This is me and Mario after church. I am tired of this never ending winter, so to bring my spirit up I wore this beautiful rose lipstick.  I think, I look great with bold colors.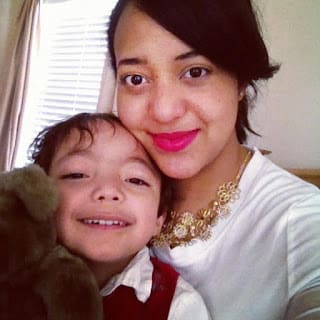 Mario getting ready to camp in his room. He is the cutest guy.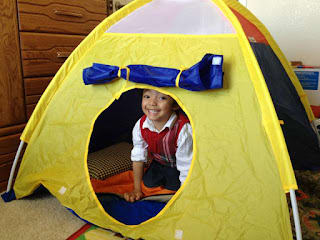 Bed time.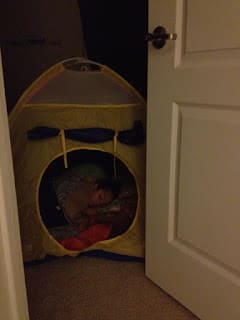 Time to put the kids to bed.  Jared will be home in 3 more days.