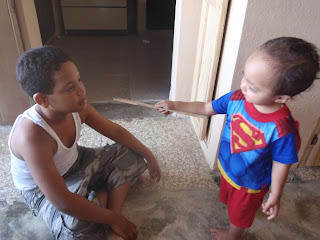 We went to the Dominican Republic almost two weeks ago to support my sister Jhulissa with her marriage. We didn't spend too much time with her but we were glad to be there.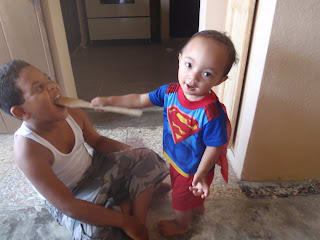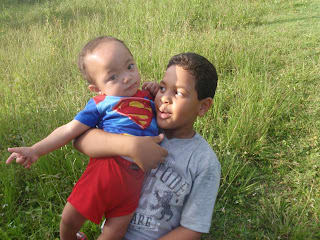 Mario met his cousin Julio Jr; those two were inseparable.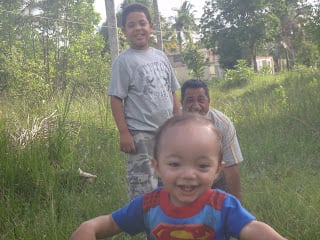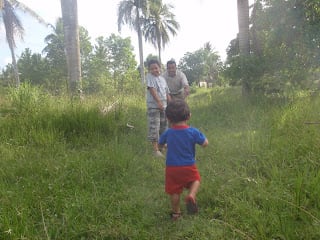 The pictures above where at my Dad's farm. The farm is 20 minutes away from my parent's house.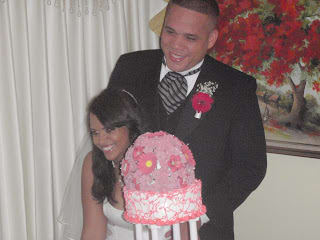 Jhulissa and Vlady Parra.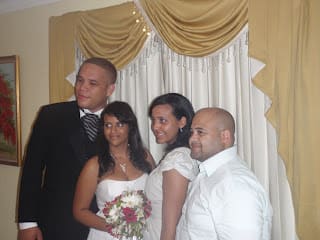 It was so hot at the wedding. I was so uncomfortable. The temperature was 94 degrees with 100% humidity. I got a horrible rash on my neck and my hair looks really gross because I was sweating so much.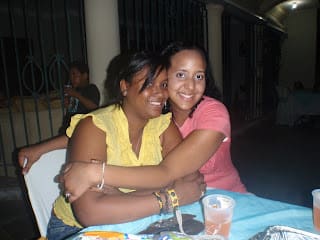 This is my best friend since 5th grade Leslie. She is so nice and pretty.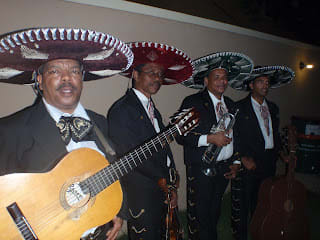 My brother Julito threw a "barbeque" to welcome us. It was really nice and they had some Mariachis to play the whole night. He did that so we would feel at home. (Of course they were singing Dominican bachata songs instead of Mexican mariachi songs...)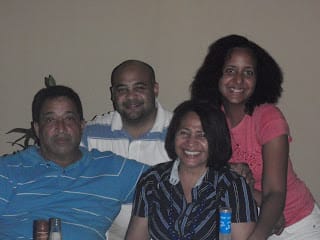 My dad, mom, brother and I. Can you see how frizzy my hair was?

My brother and I.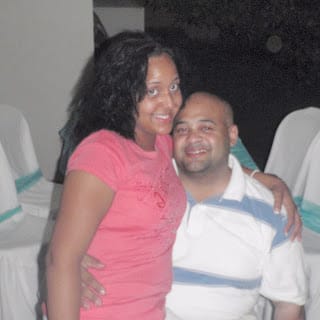 The party ended late. It was so hot that my dad and Junior slept outside of the house.
Jared in my brother's house. The whole house has Italian marble floors and beatiful wood work.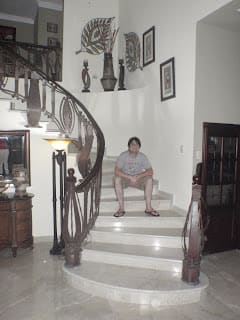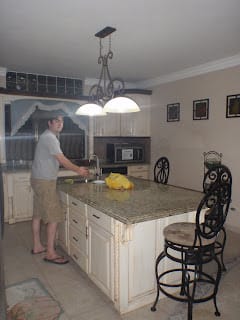 Like I said before it was so hot outside and in (94% all the time) and my parents dont have air conditioning or eletricity for more than 6 hours at day. We put Mario in a bucket full of water and he was so pleased.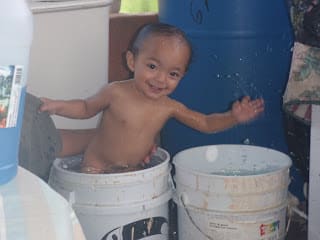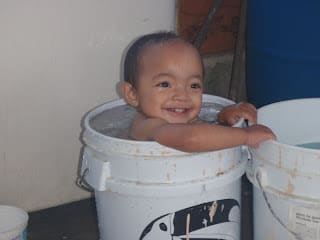 Papi playing basketball with Mario.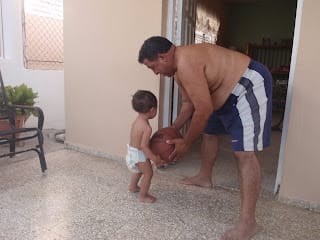 Taking advantage of the cool rain.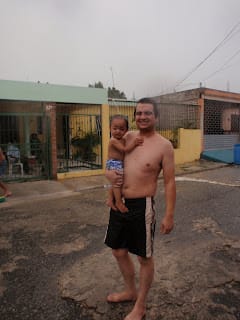 The last three days were the best, in my opinion. We stayed at a 4 star hotel in Punta Cana, which is a really exclusive part of the island. I had never been there before being married.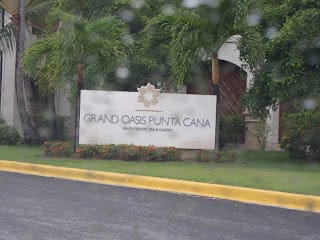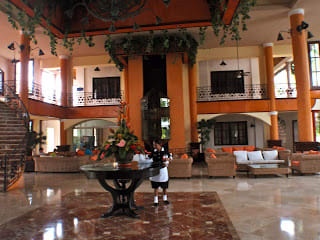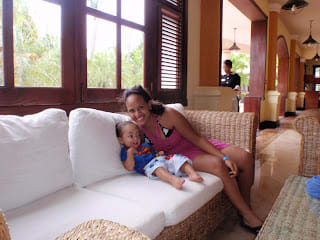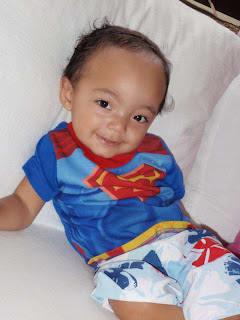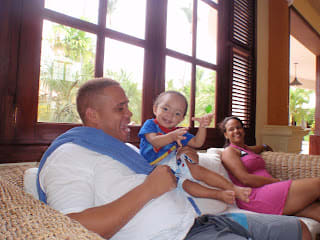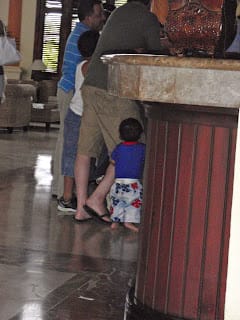 This hottie is my mom. I think she is gorgeous.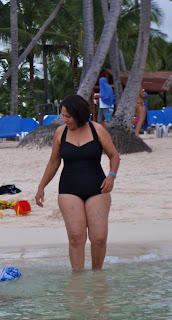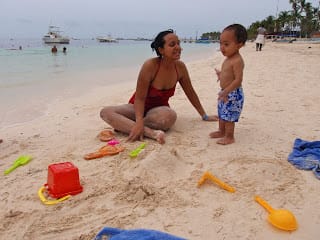 Every day for lunch and dinner we had this delicious dessert.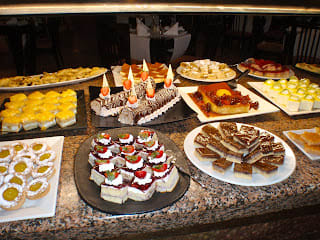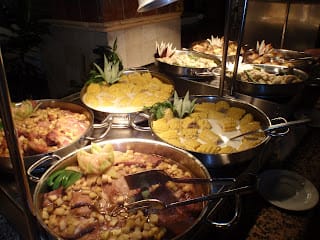 Mario was enchanted by the sea. He loves to get in the water and play with the sand.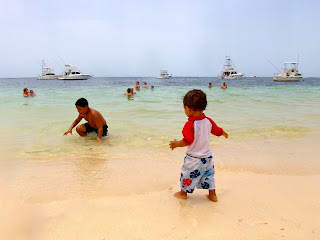 Jared and I got an awesome deal to go snorkeling for 15 bucks each. They took us were the corals are and we saw the cute fish.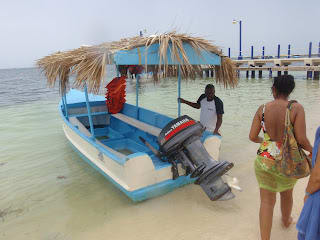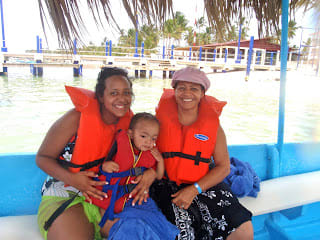 The boat had glass windows in the bottom.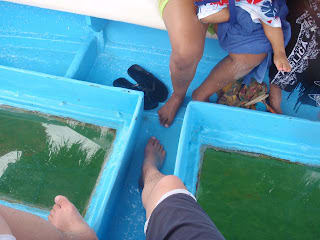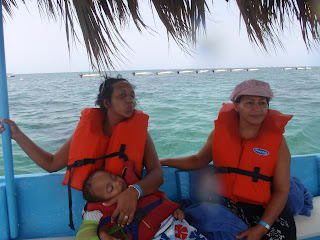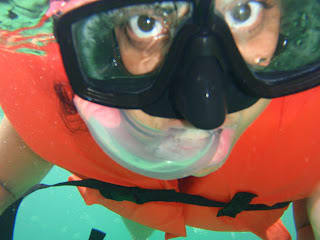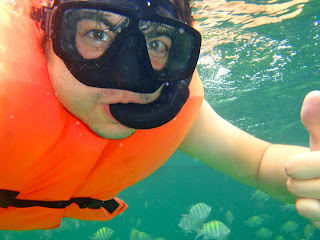 There were some parts that had sharks in a cage and dolfins too but it was too pricey and stupid to do that. What kind of people would pay to swim with skarks?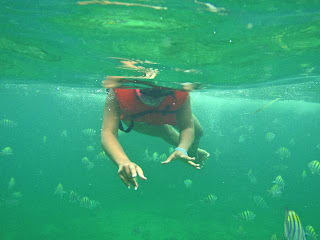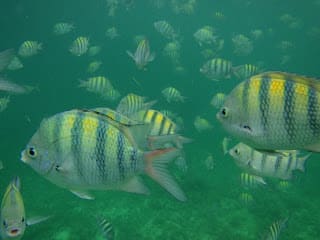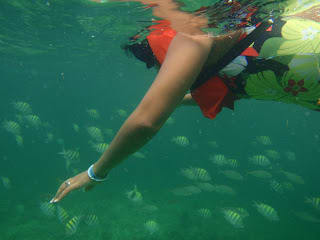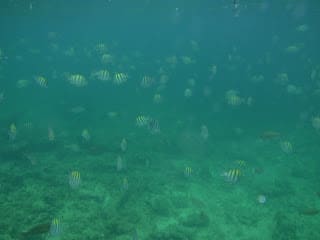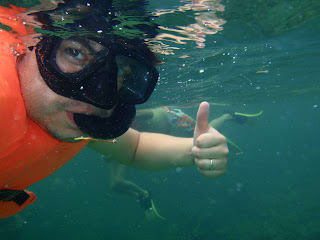 I think next time we are going to try scuba diving.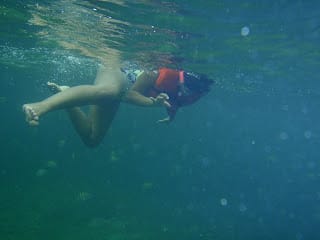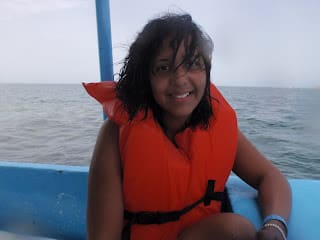 Mario looks so cute and sweet in these pictures.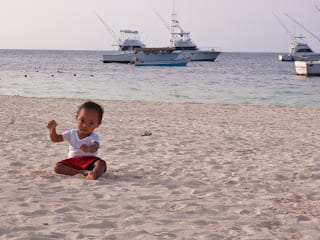 Kissing the sand...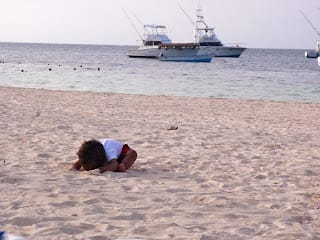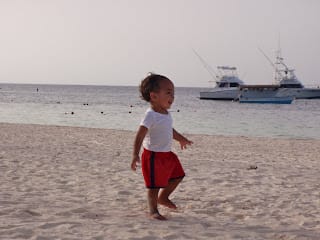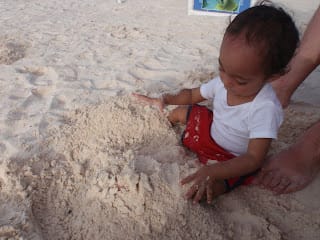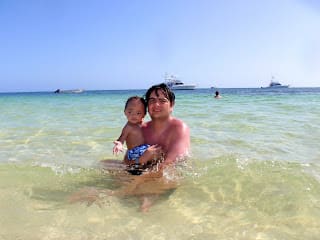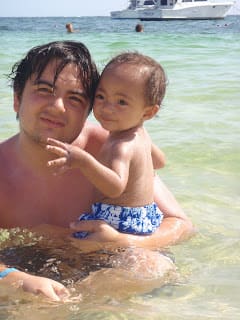 Family portrait.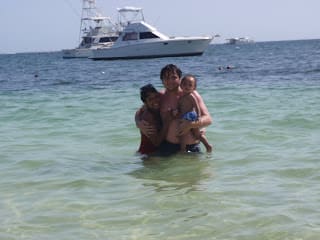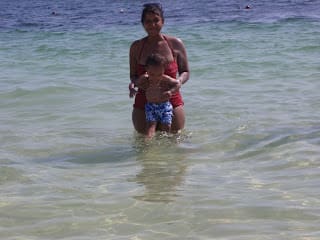 Cutest tushy ever.
My dad and I tried to ride a kayak but my dad didn't want to go to the deep part. He is scared of drowing because it almost happened when he was younger. My dad and Junior were so scared, so Jared and I decided to ride one kayak together .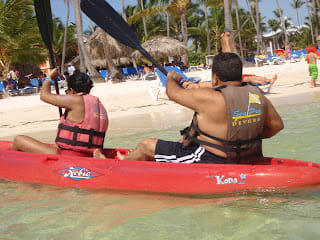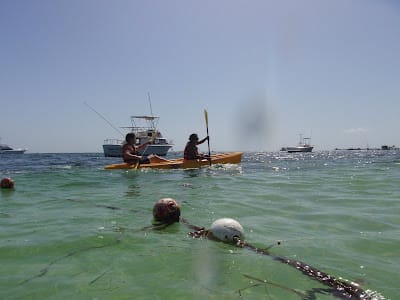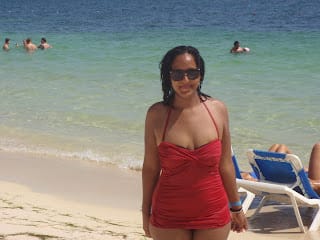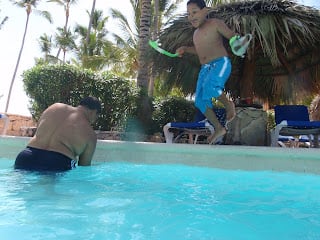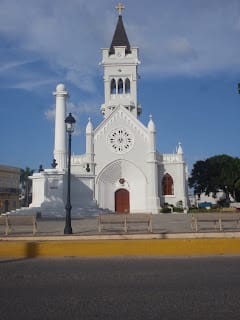 I love visiting my parents but I don't think I will ever live there again. It just doesn't feel like home to me anymore. I also cut my hair yesterday again by myself.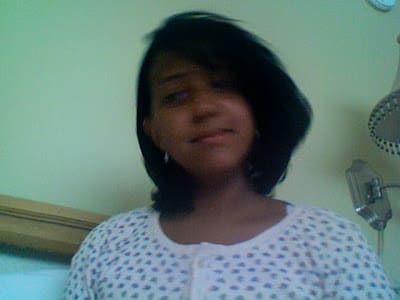 <!-- google_ad_client = "pub-5054974494779630"; /* 234x60, created 6/2/08 */ google_ad_slot = "3323129419"; google_ad_width = 234; google_ad_height = 60; //-->