After rebuilding the high voltage section of my pinball machine's power supply, only the bottom to displays worked! Here's a picture of the old display board. The top two alphanumeric displays have outgassed; the bottom two work great!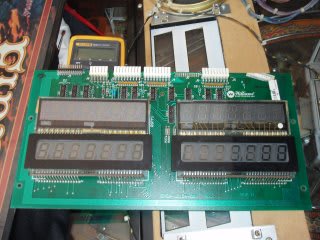 Each display glass costs around $40 to replace. Instead of just buying two new displays and replacing them, I bought a whole new display board with four new displays! These new displays are LEDs so they only need 5v instead of the 100v the old plasma displays needed. Also, the LEDs should last a lot longer! Here's a photo of the new display board: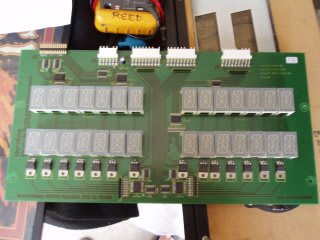 Here's a pic showing the working display!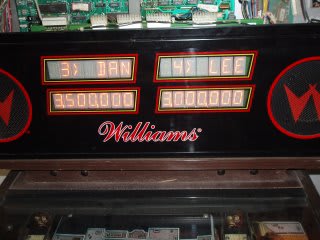 On Monday, we had the missionaries over for dinner. Jenny made some delicious food: Smashed potatoes, salad, and shrimp! The food was so good and looked so pretty we had to take some photos. Here they are: