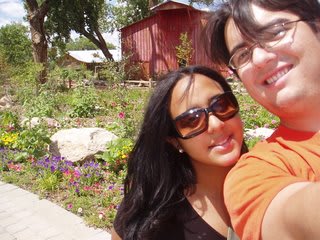 Jared and I went to the botanical gardens and we took some pictures so we could show you guys.  We used Jared's  dad's camara because he's using ours for his backpacking trip.
Jared picked me up from work and we had a nice time in the botanical gardens and later in the aquarium. We watched a few movies in the aquarium theater.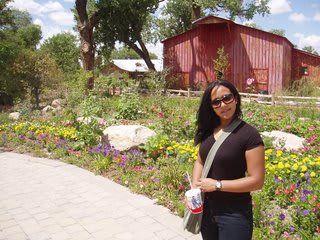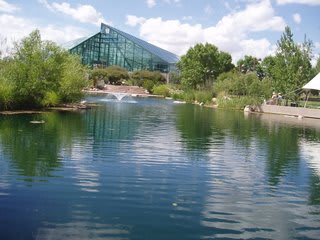 What do you think about the farm? Do you like it? I wish my dad's farm looked like this...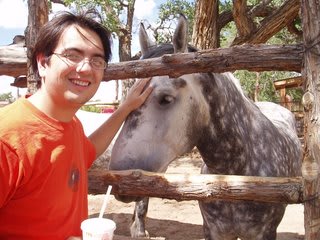 Jared was so excited with this horse because the horse was nice with him (of course because the stupid horse thought that Jared had food on his hand)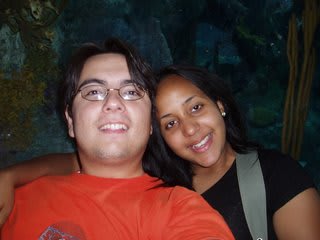 This is a nice picture of us. I would like to know why people get fatter after they get married? Why?!!!!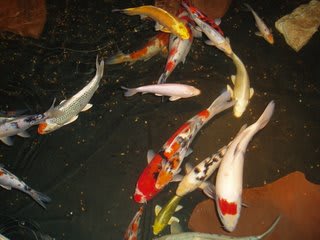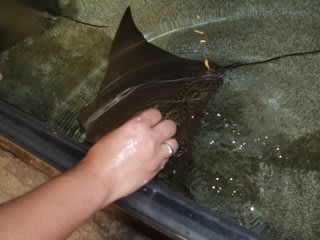 When we went to the aquarium we saw all the weird ugly fish. This is the Manta Ray that we weren't supposed to touch but we know how Jared is so this picture says it all.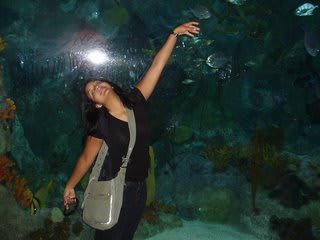 yeah, yeah, I know I'm a drama queen....But Jared is weirder. These pictures prove my point: