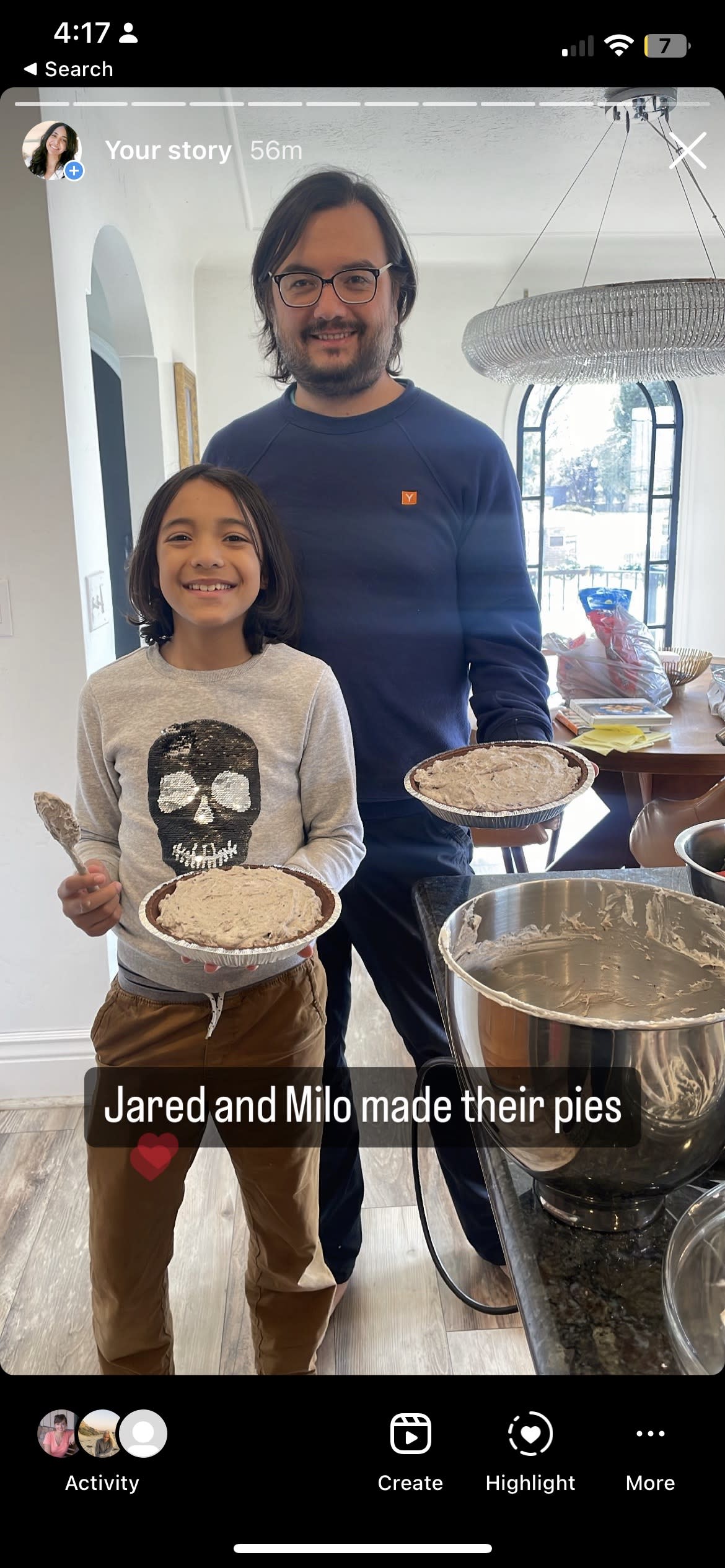 We participated in a chili and pie cook off. Mario made green chile cornbread, Jared and Milo made pies and I made chili. We didn't win but I was the only person that came home without chili leftovers.
The boys went to a sleep over at a cabin in Oakley, Utah.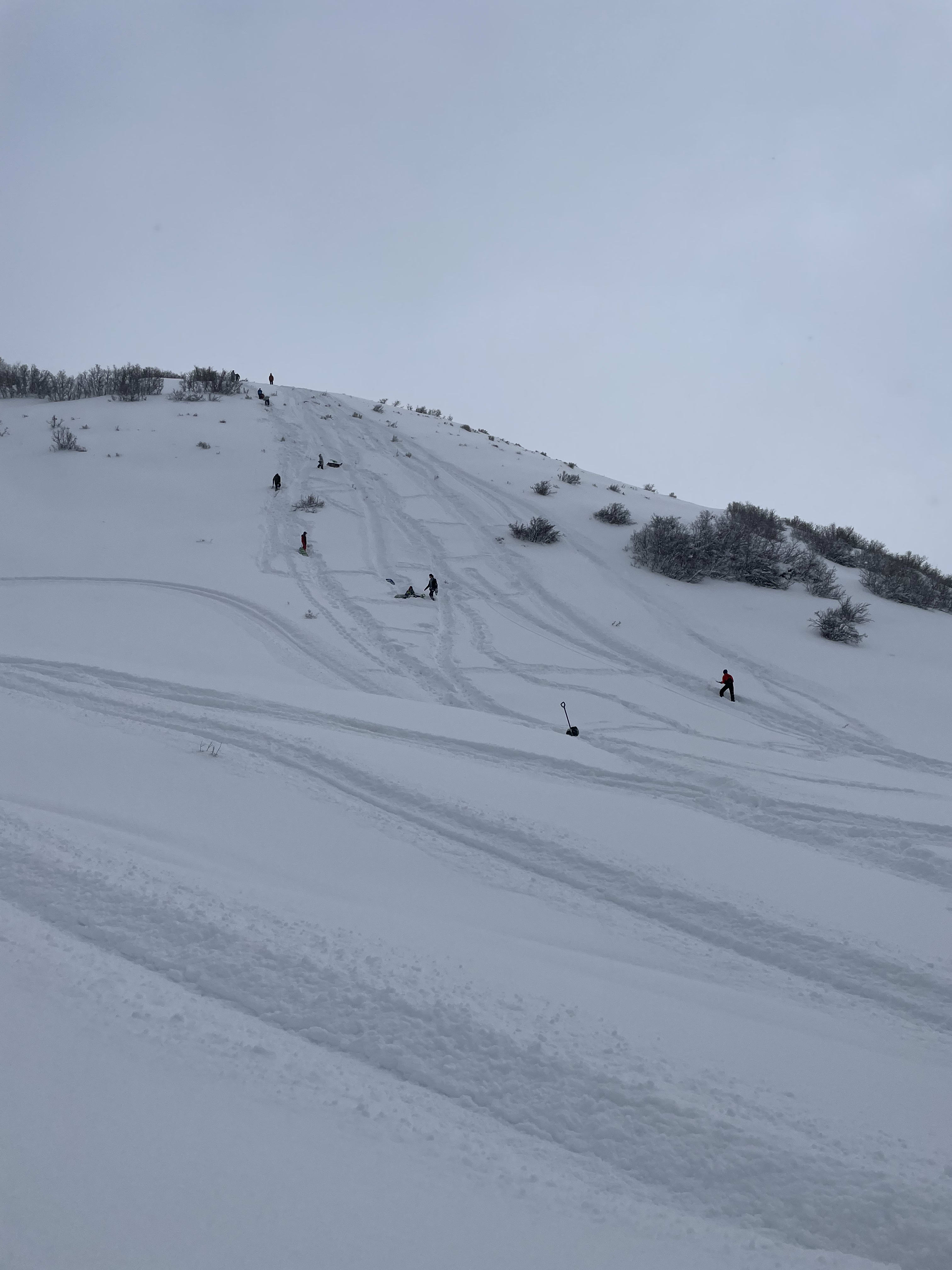 For spring break we headed back to Universal City, California... again, but this time it was to visit Super Nintendo World. This vacation was for Jared. He was so excited. To get into the Nintendo World area we had to make reservations. We entered Nintendo World at 2:45pm. We didn't get any chance to eat at the Nintendo restaurant. Everything was booked.
We always visit the parks in the off season which makes it more enjoyable for us. This time, we went during Spring Break and the park was sold out both days we were there. It was soooo crowded! Besides that, we had a great time. I forgot to mention that Milo was sick the whole time shivering, coughing, and feverish. It wasn't my proudest moment as a mother. I had a backpack and that's it. I wasn't prepared.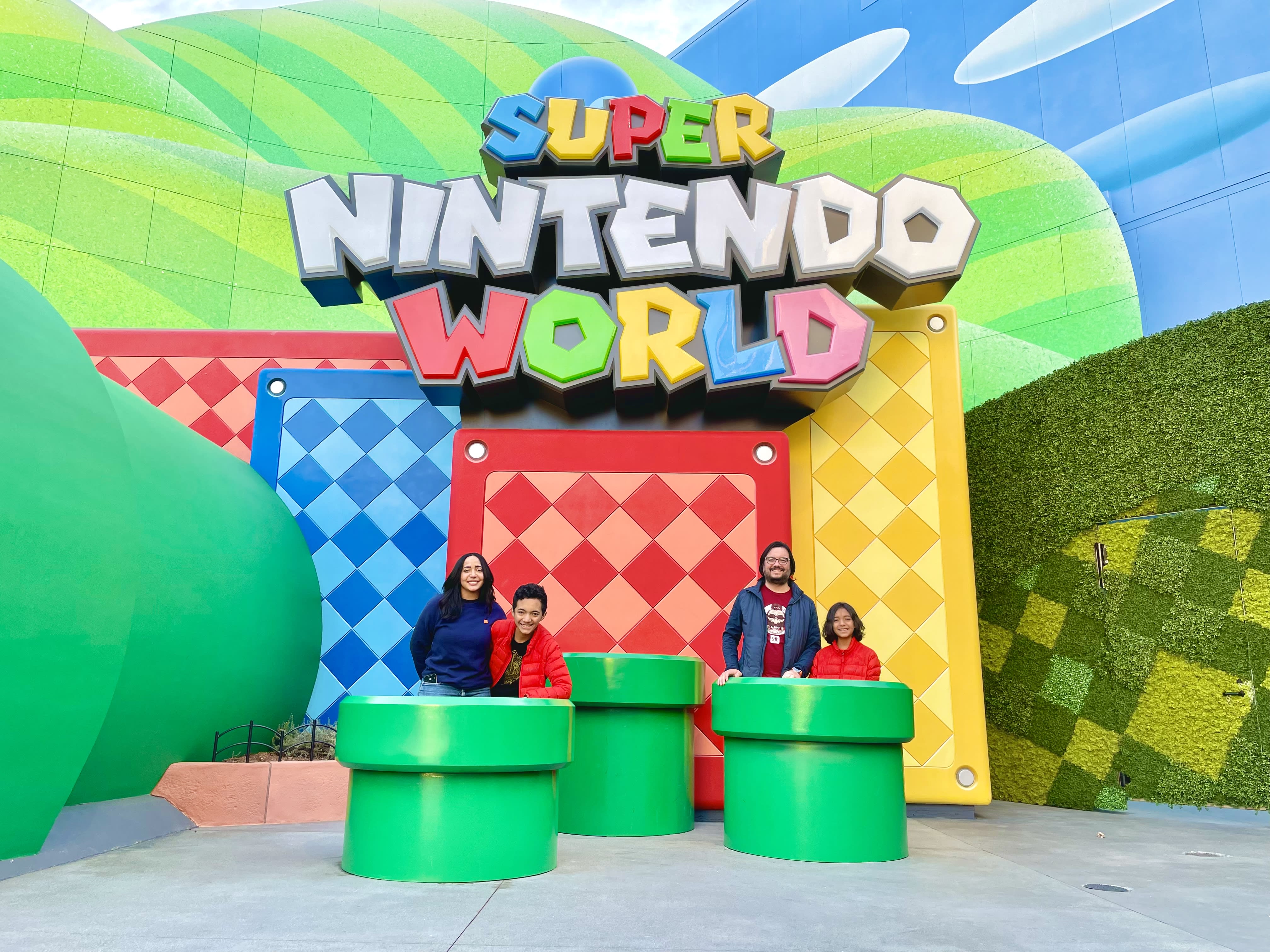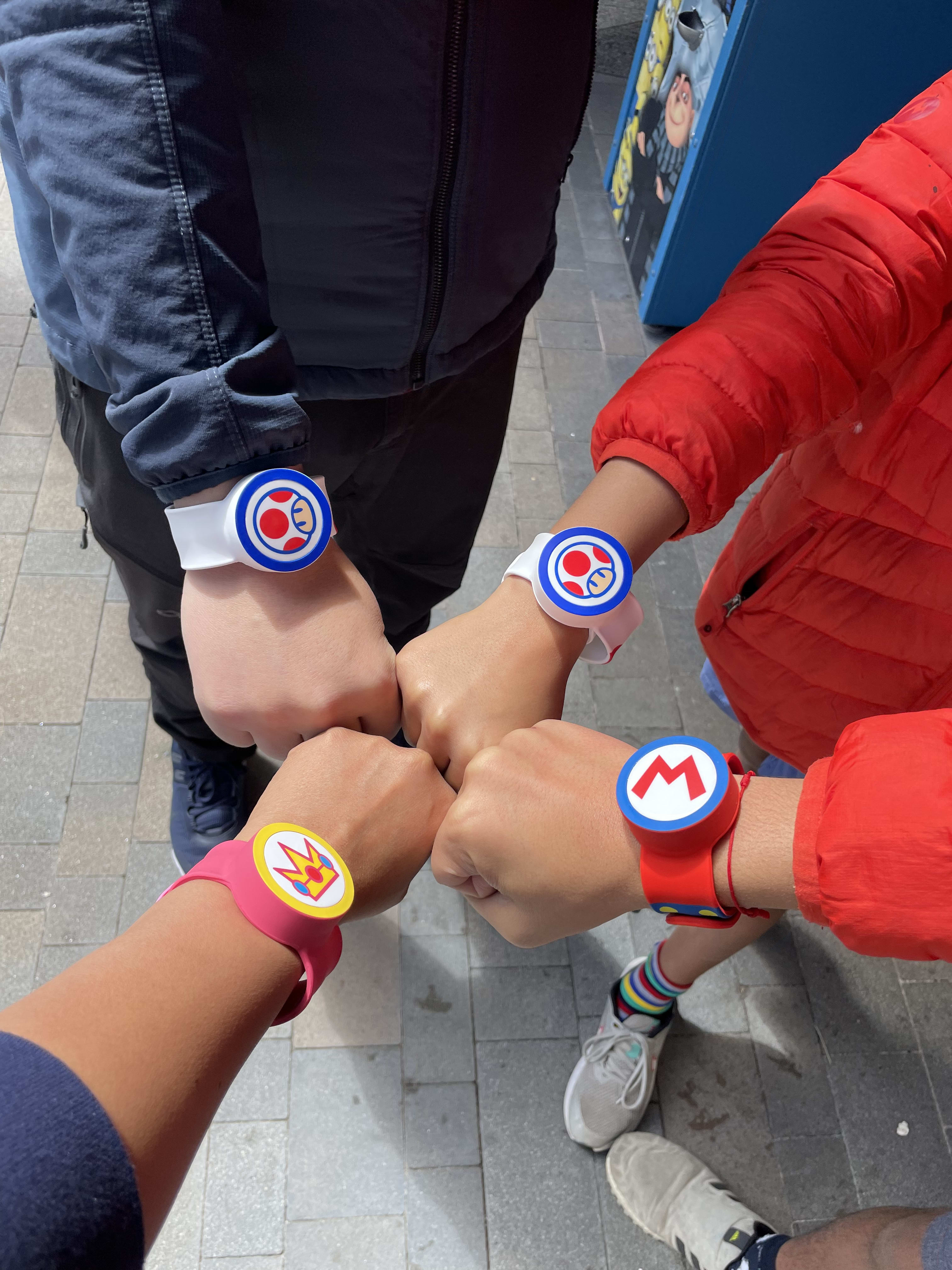 To do the games in Nintendo World, you need these wristbands ($40 each) and a phone to keep track of all your points. To participate in one of the main rides, you need to complete three mini games (which took hours because everyone was doing it). After getting the three keys, we headed to another castle to fight Bowser Junior. It was fun. They only let you go inside if you have three keys which will be stored in your wristband.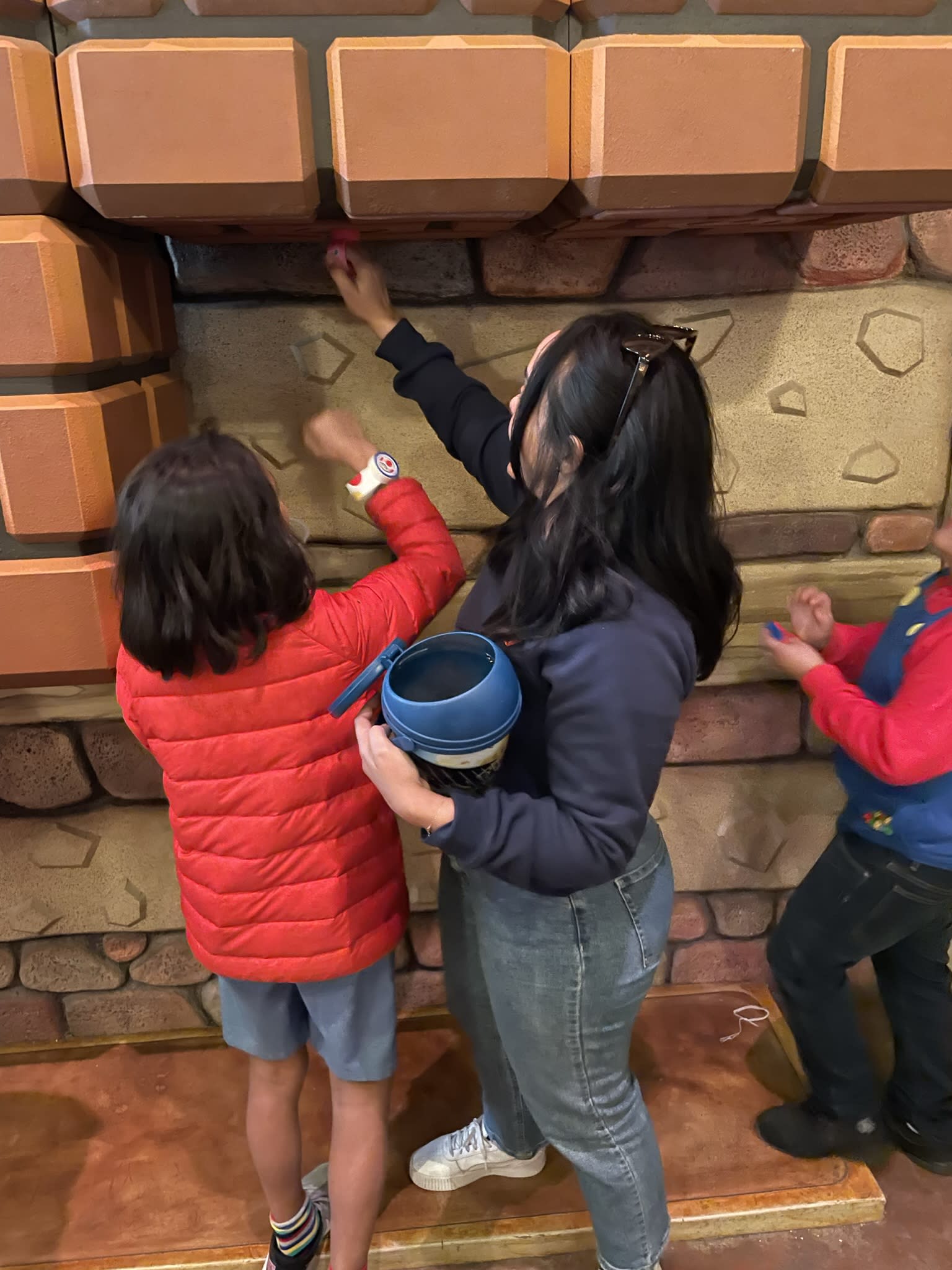 Inside the Baby Bowser castle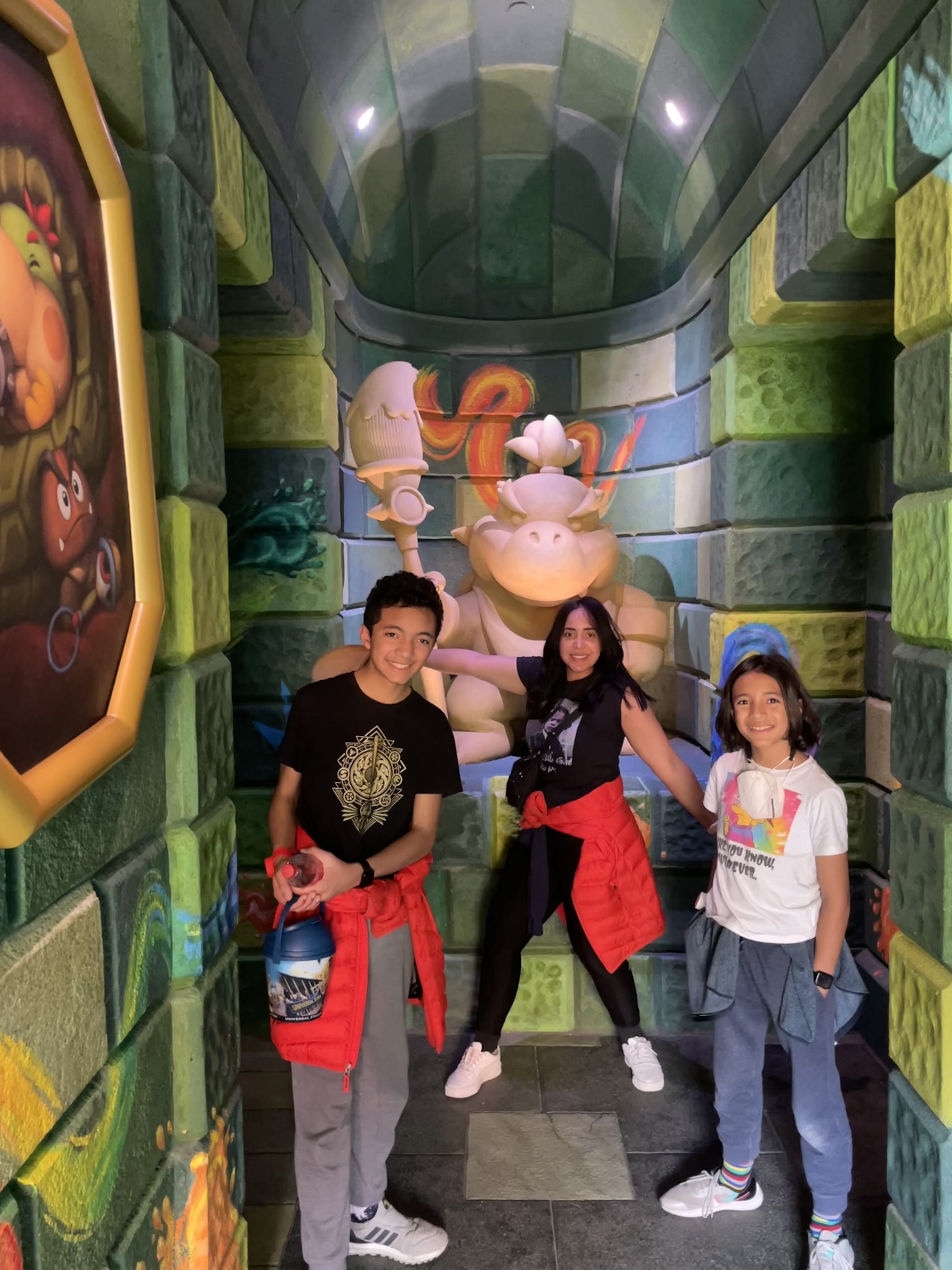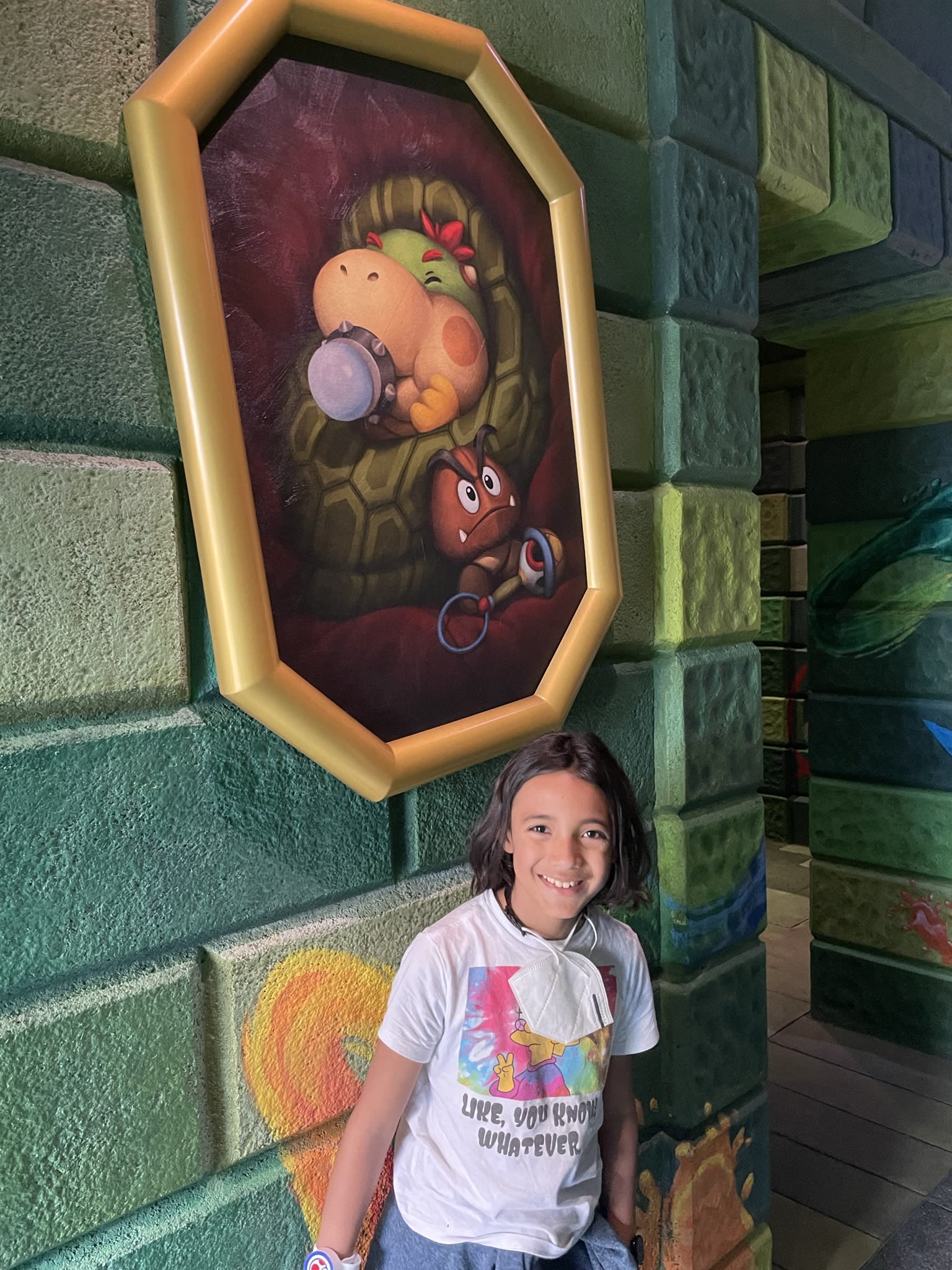 These photos are us waiting in line to ride the Mario Kart ride. Three hours for a 5 minute ride. We made sure to use the bathroom before heading to any lines. We also carried popcorn and drinks with us. The positive side of the long wait is that Jared and I get time to visit with the boys and talk about anything. It is also important to remember when traveling with teenagers that mood swings and hormones are going to try to ruin your vacation. I tried to not take it personal when meltdowns happened.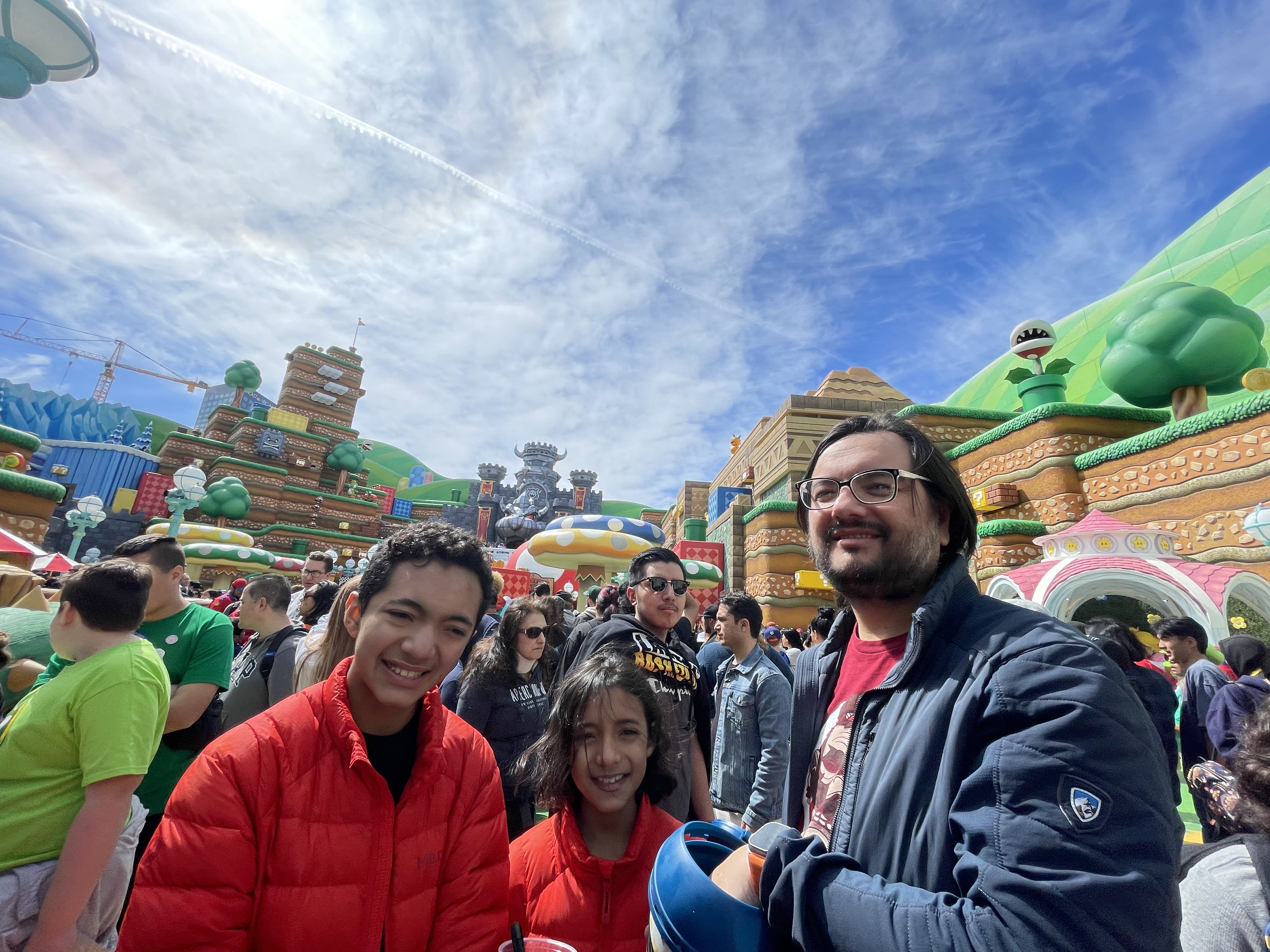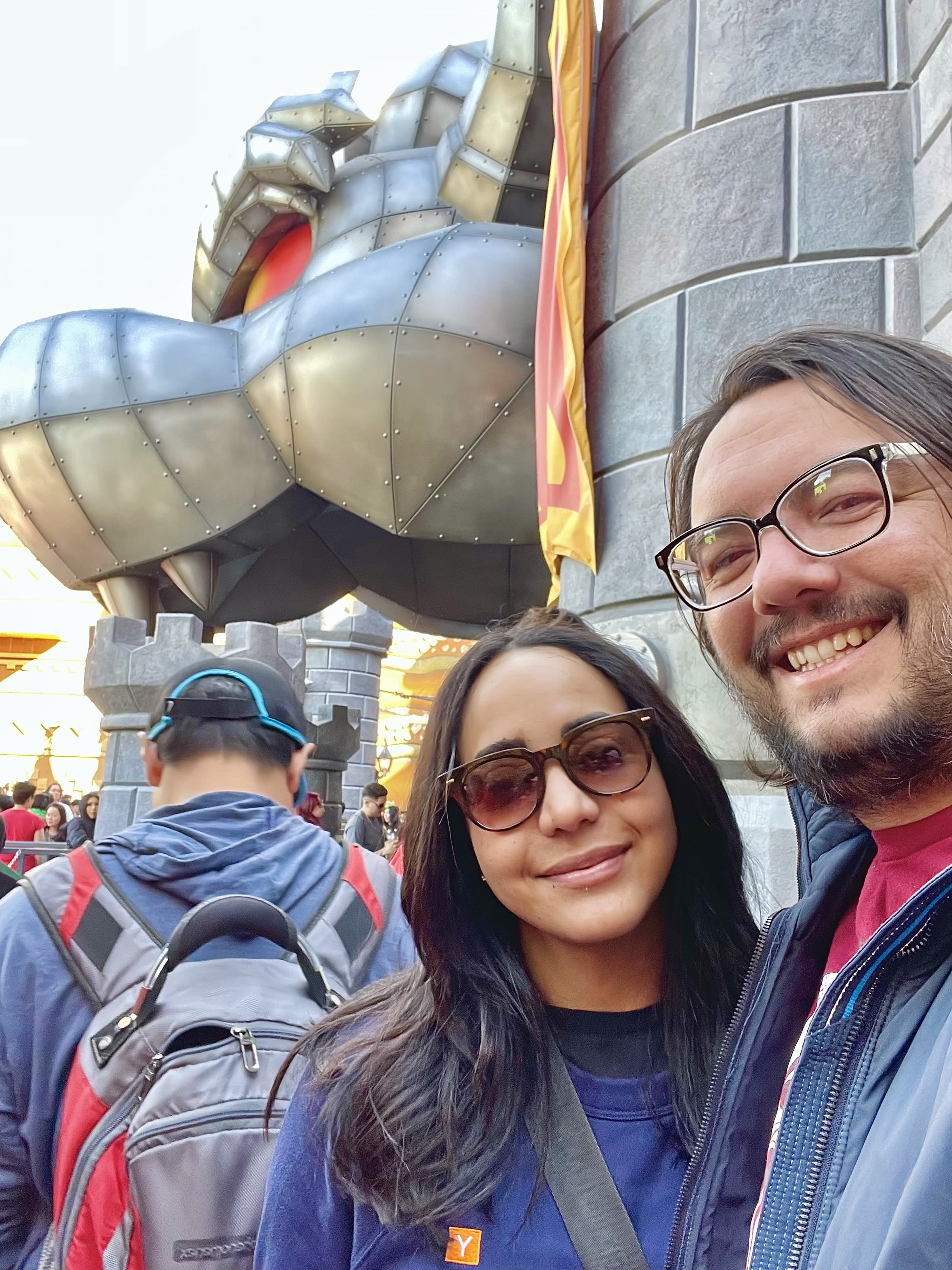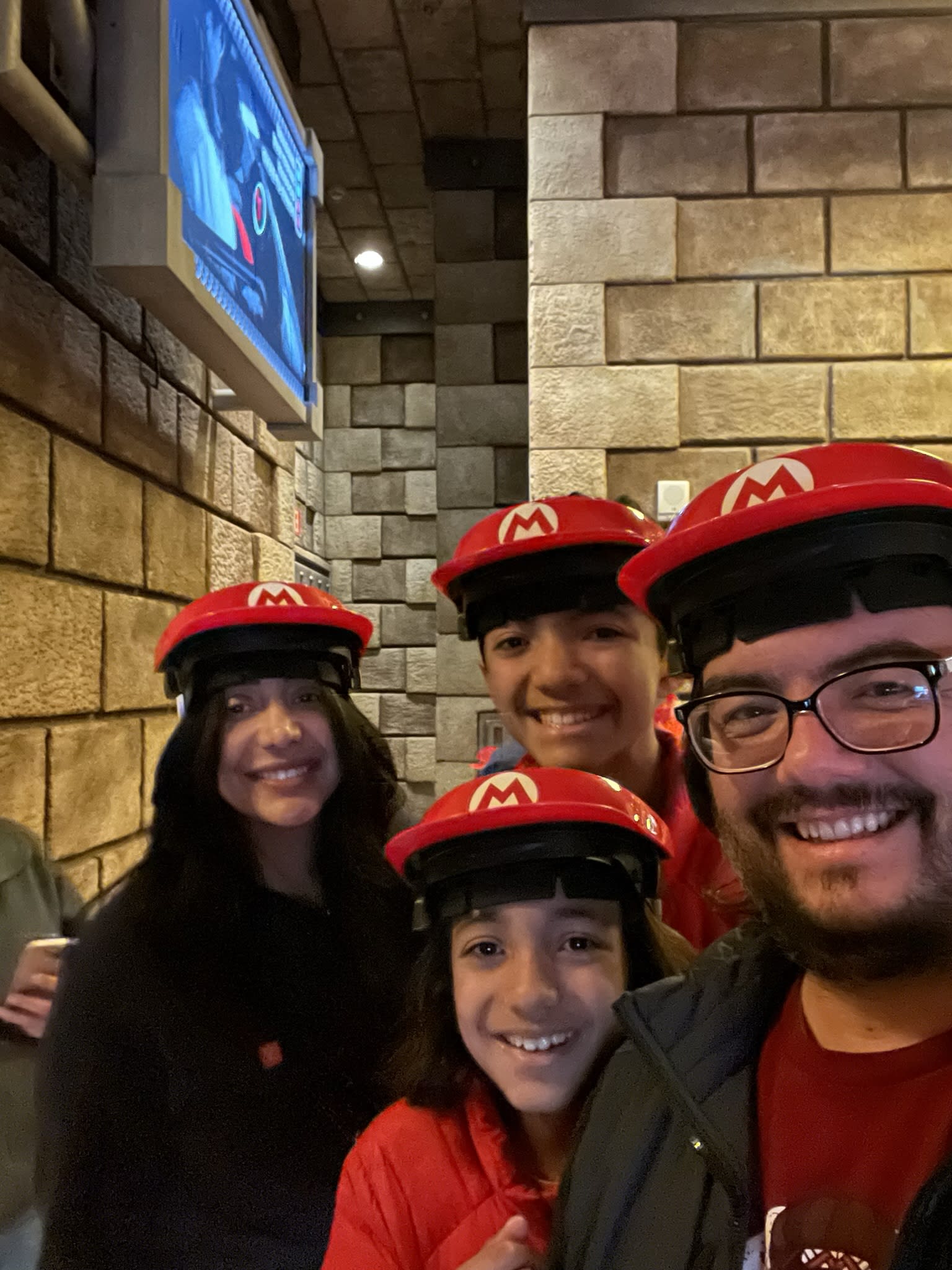 We waited three hours for a 5 minute ride. The ride didn't live up to our expectations. Too many things to do that we didn't get a chance to see anything from the ride. It seems that it was designed by someone with ADHD the hyper type.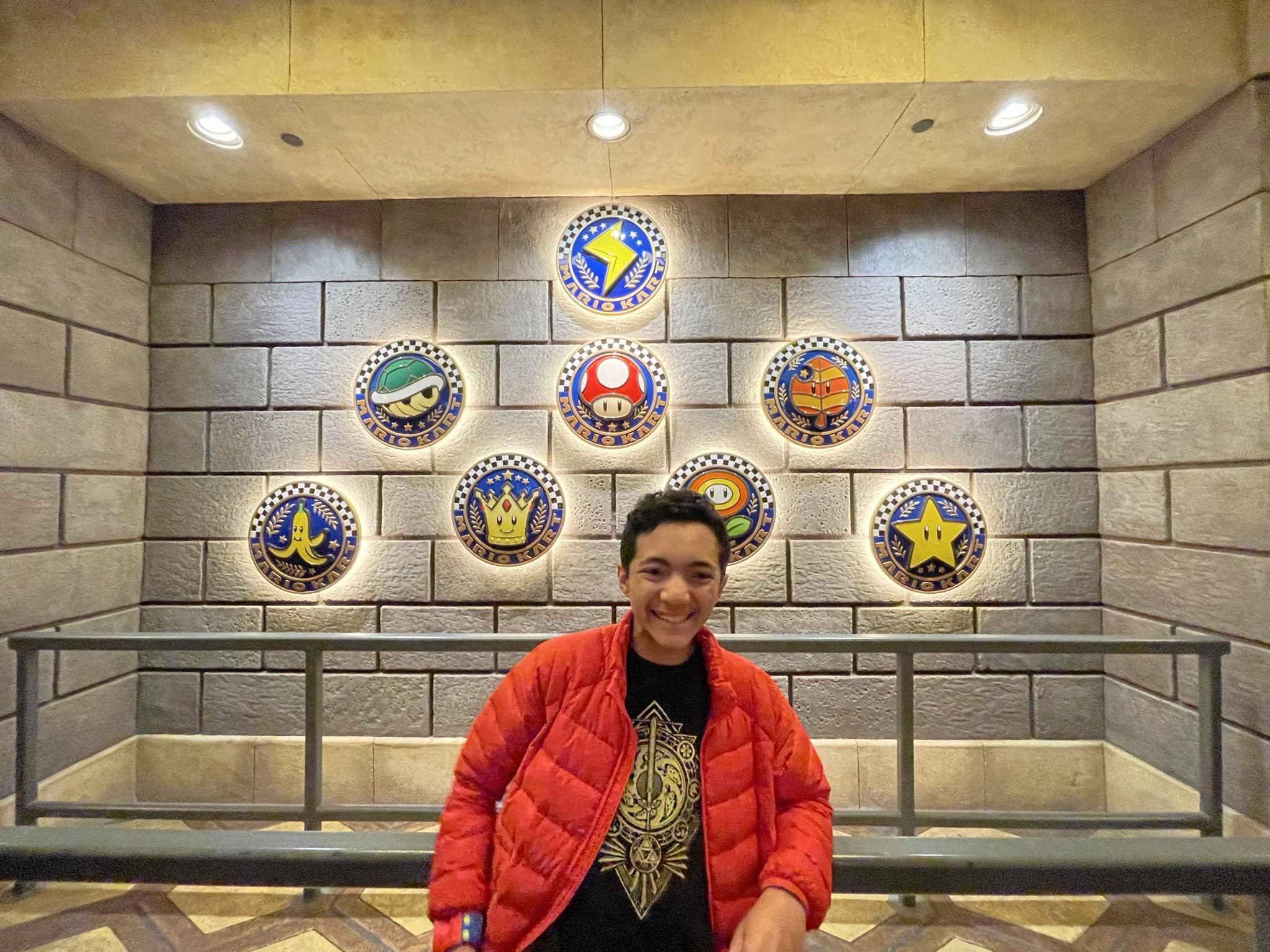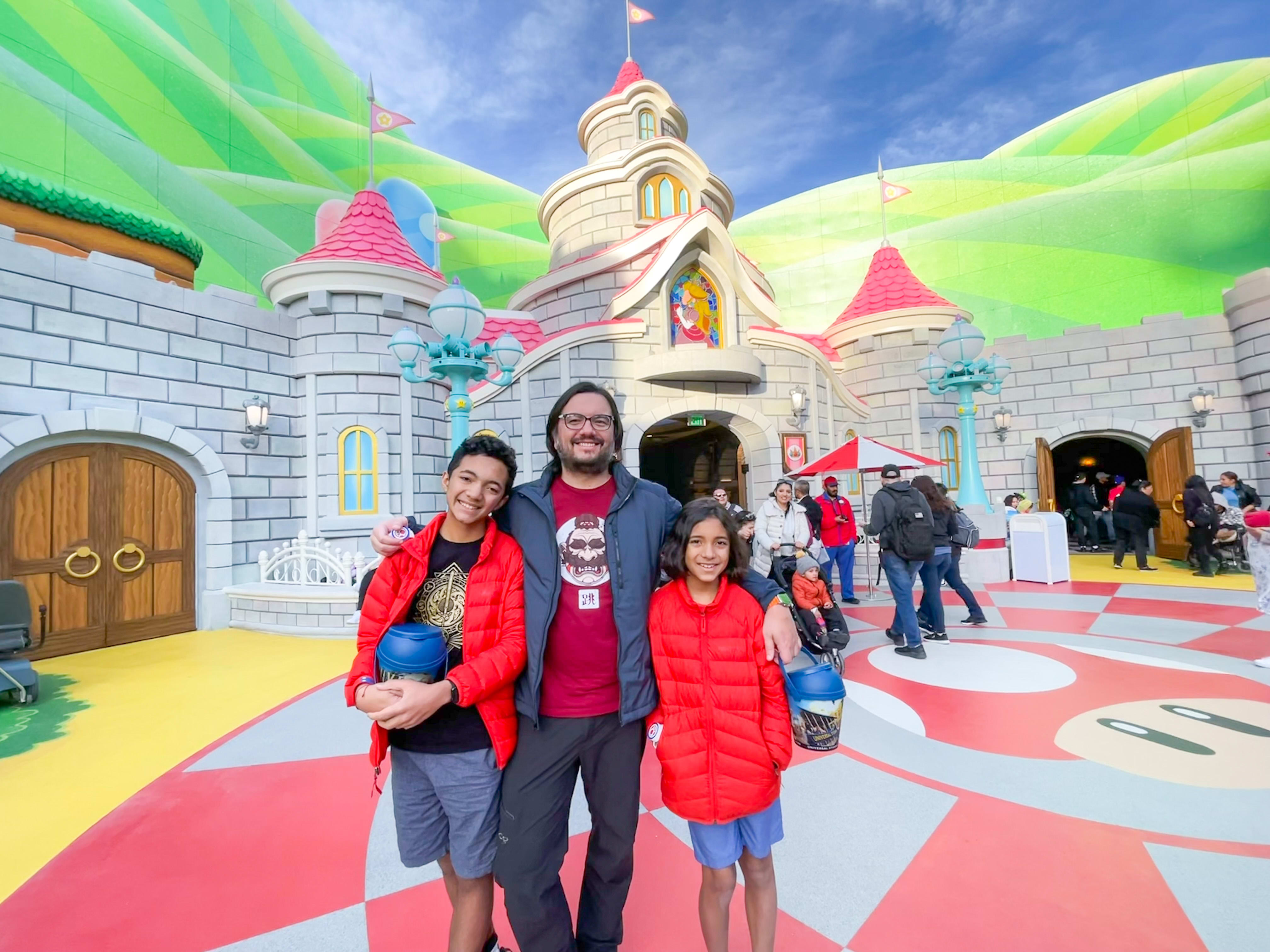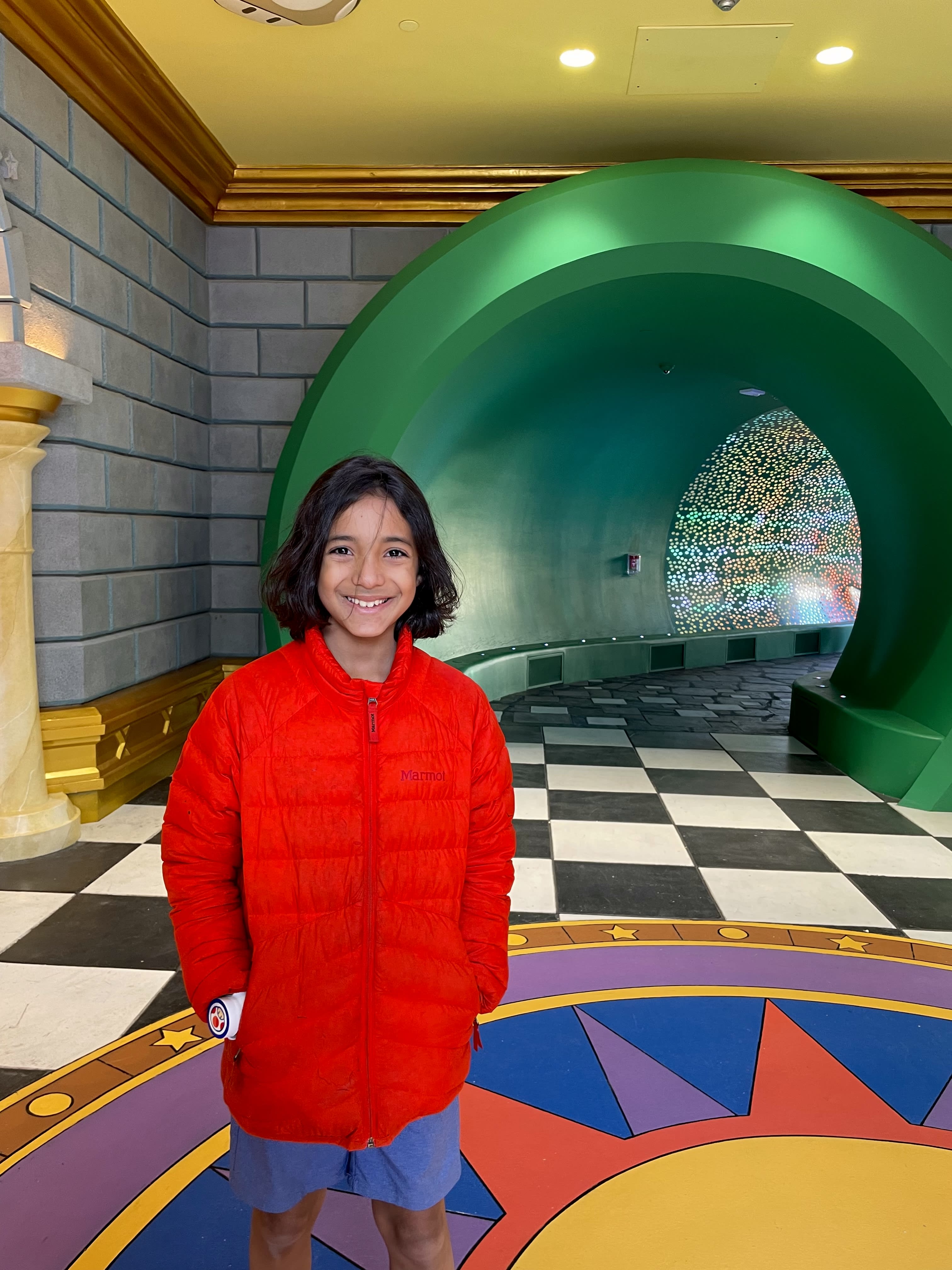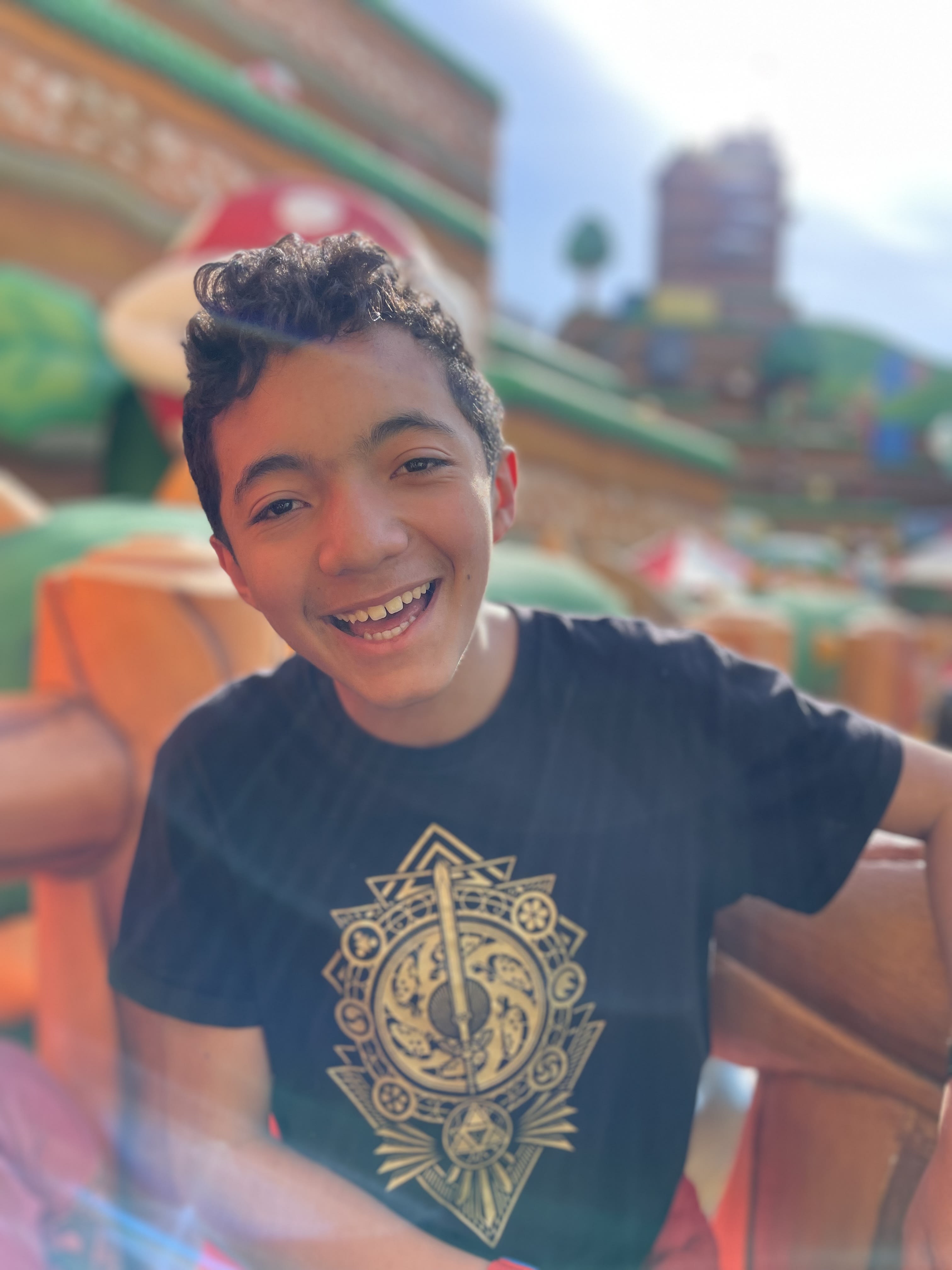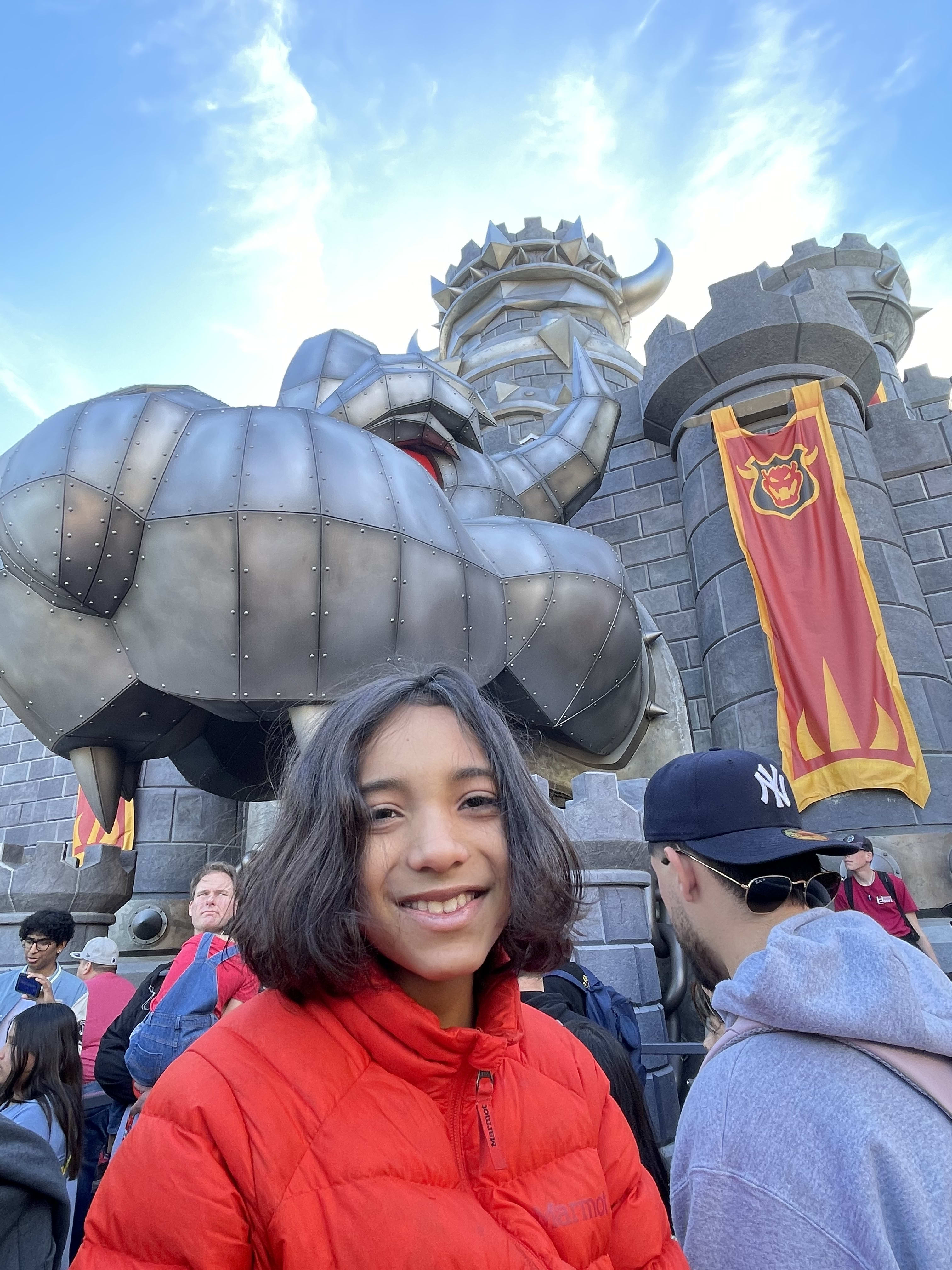 Italian food for dinner.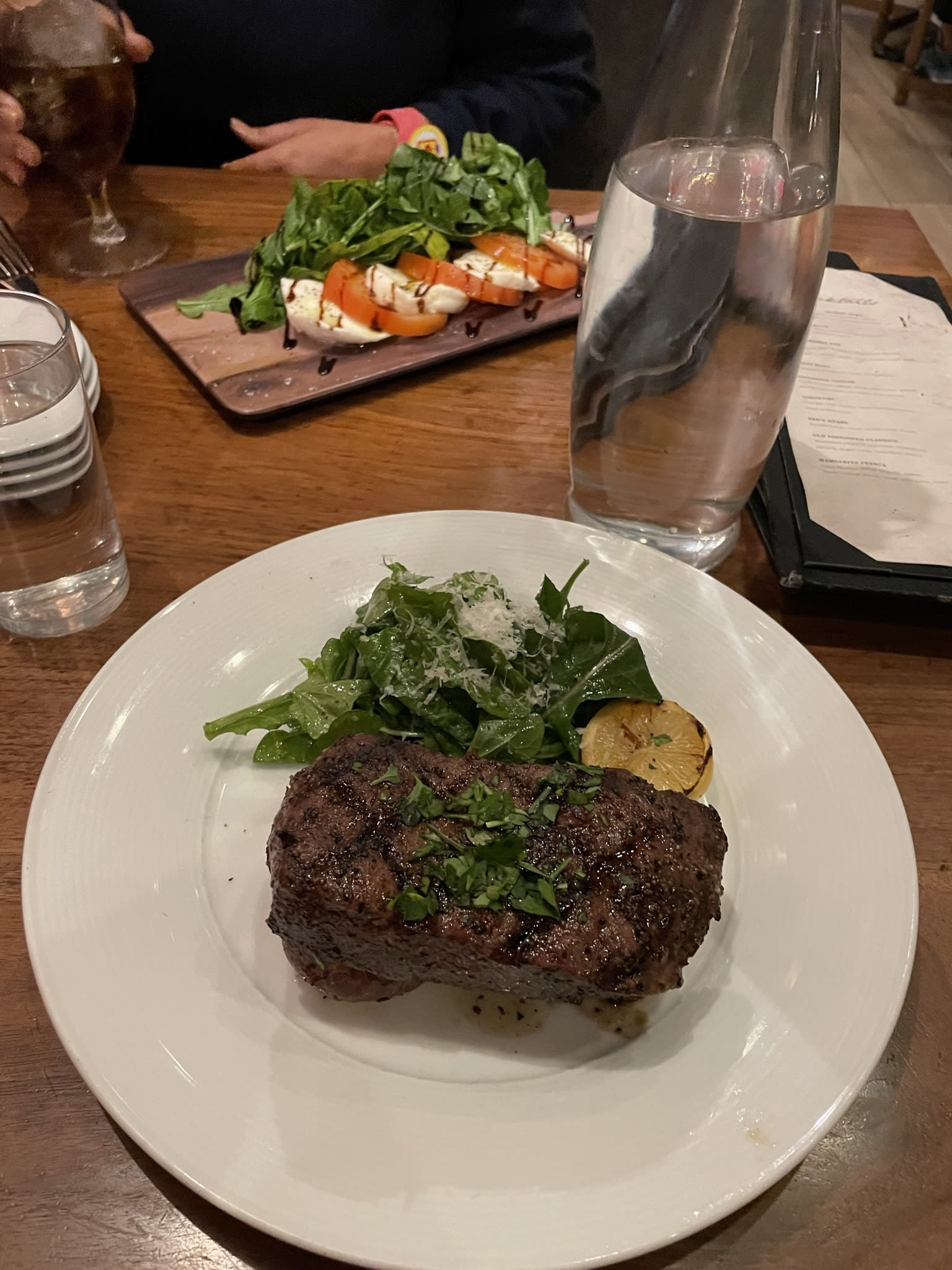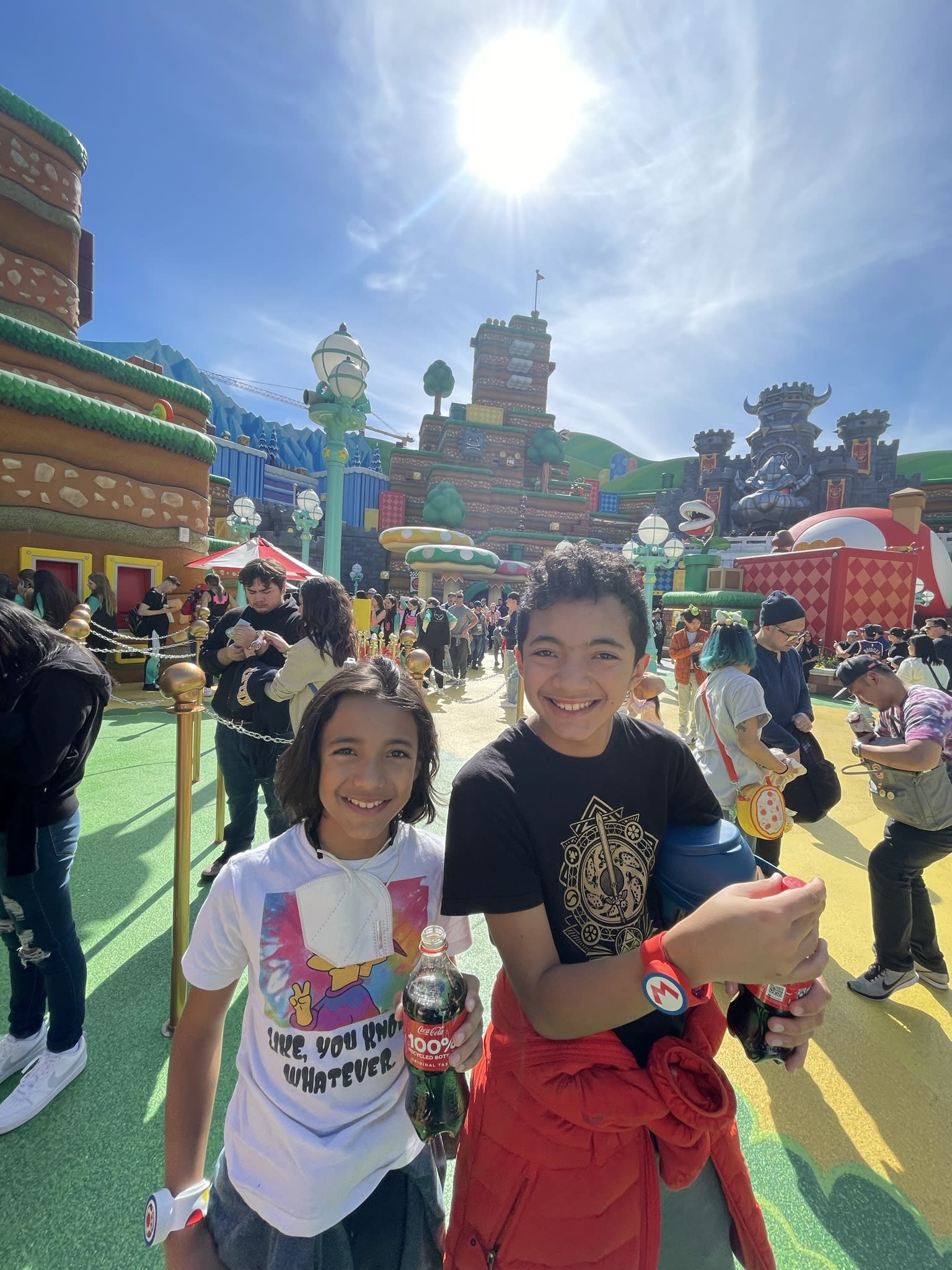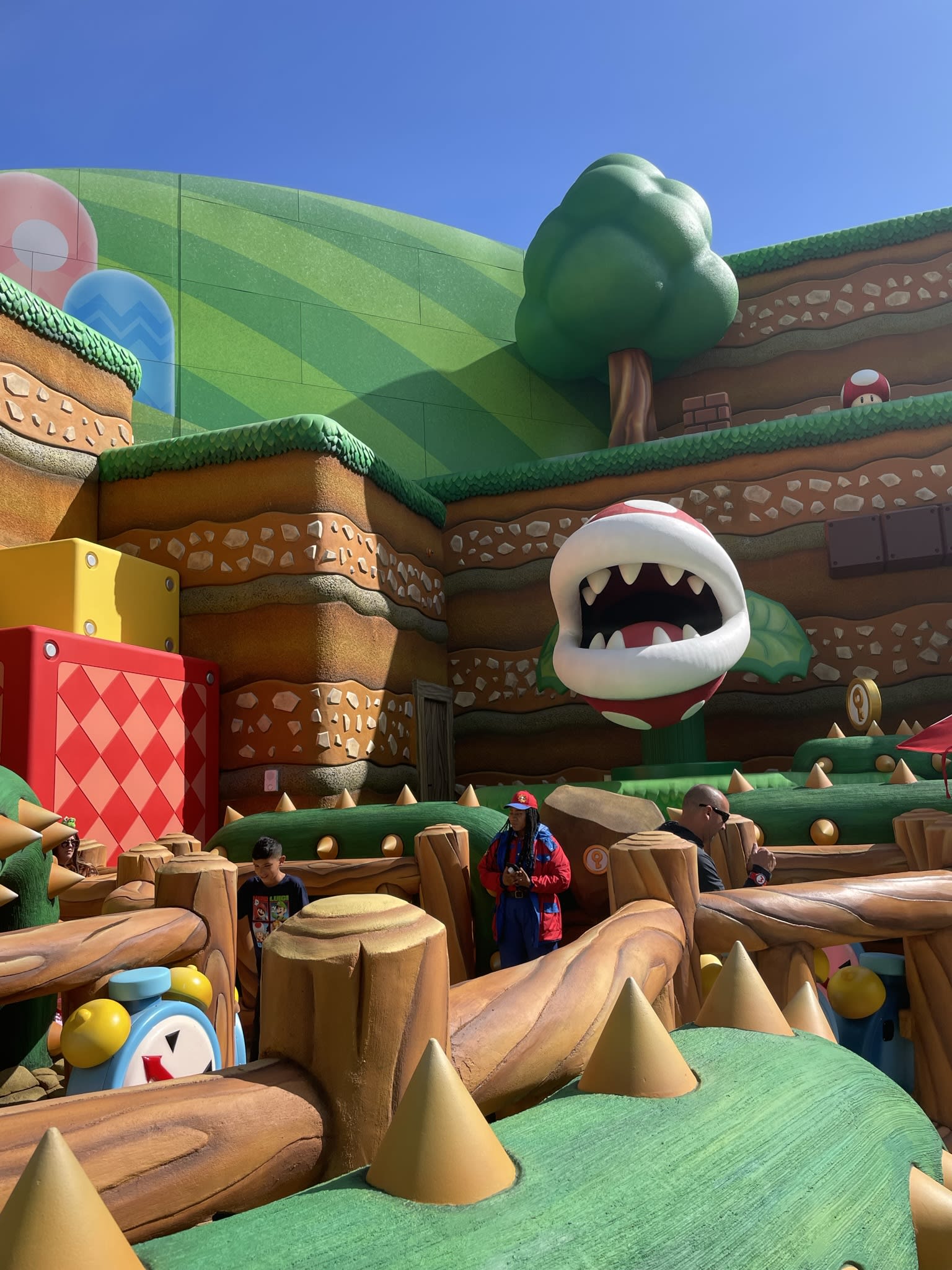 We made a quick stop at Harry Potter world. We waited a while and the ride broke down. They gave us two fast passes for later. We had butter beer and went back to the ride. Our favorite rides are Harry Potter and the Mummy.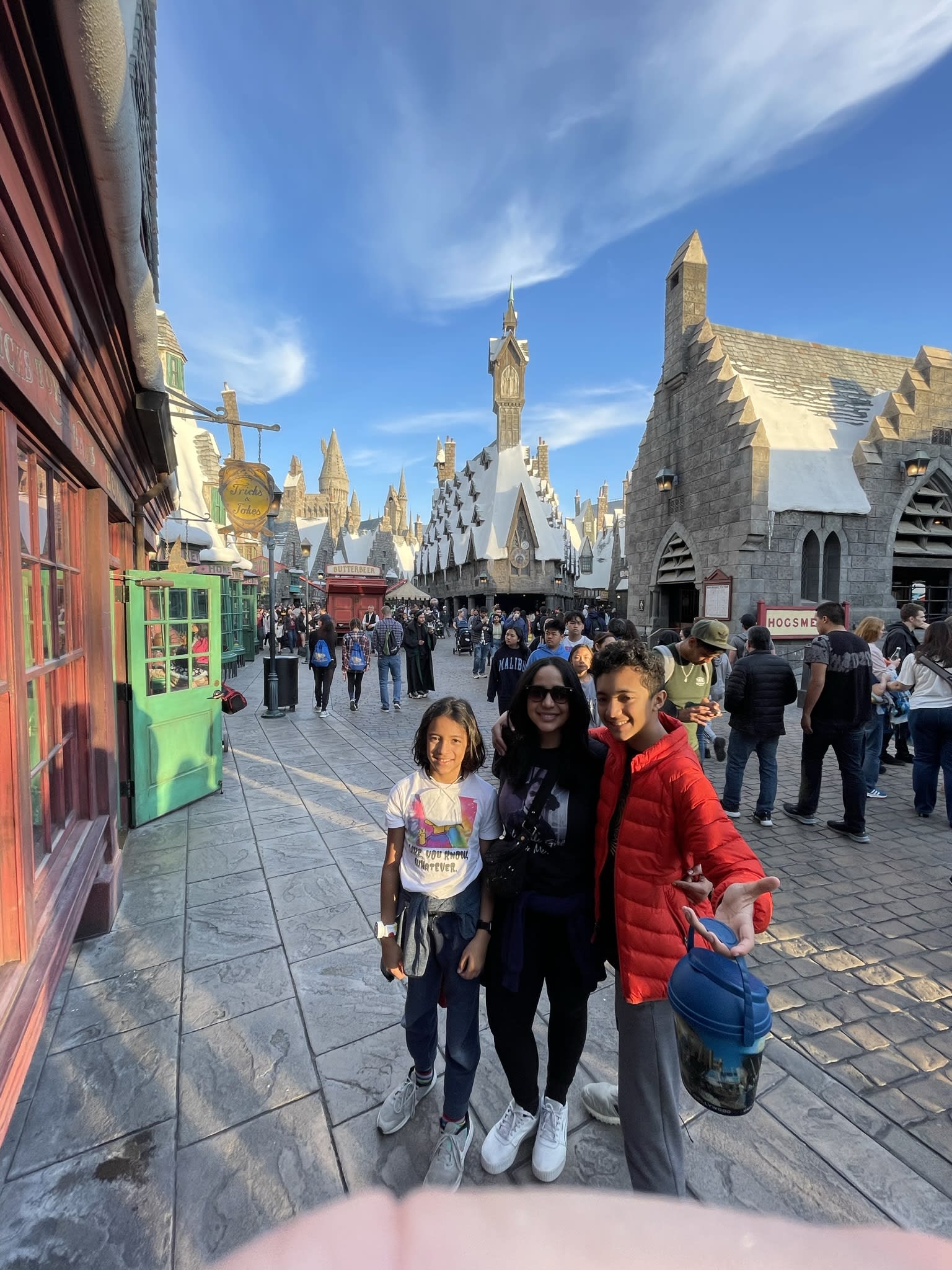 We ate at this cool place called the Chocolate Emporium. Cool ambiance with steam punk cheesecake factory vibes.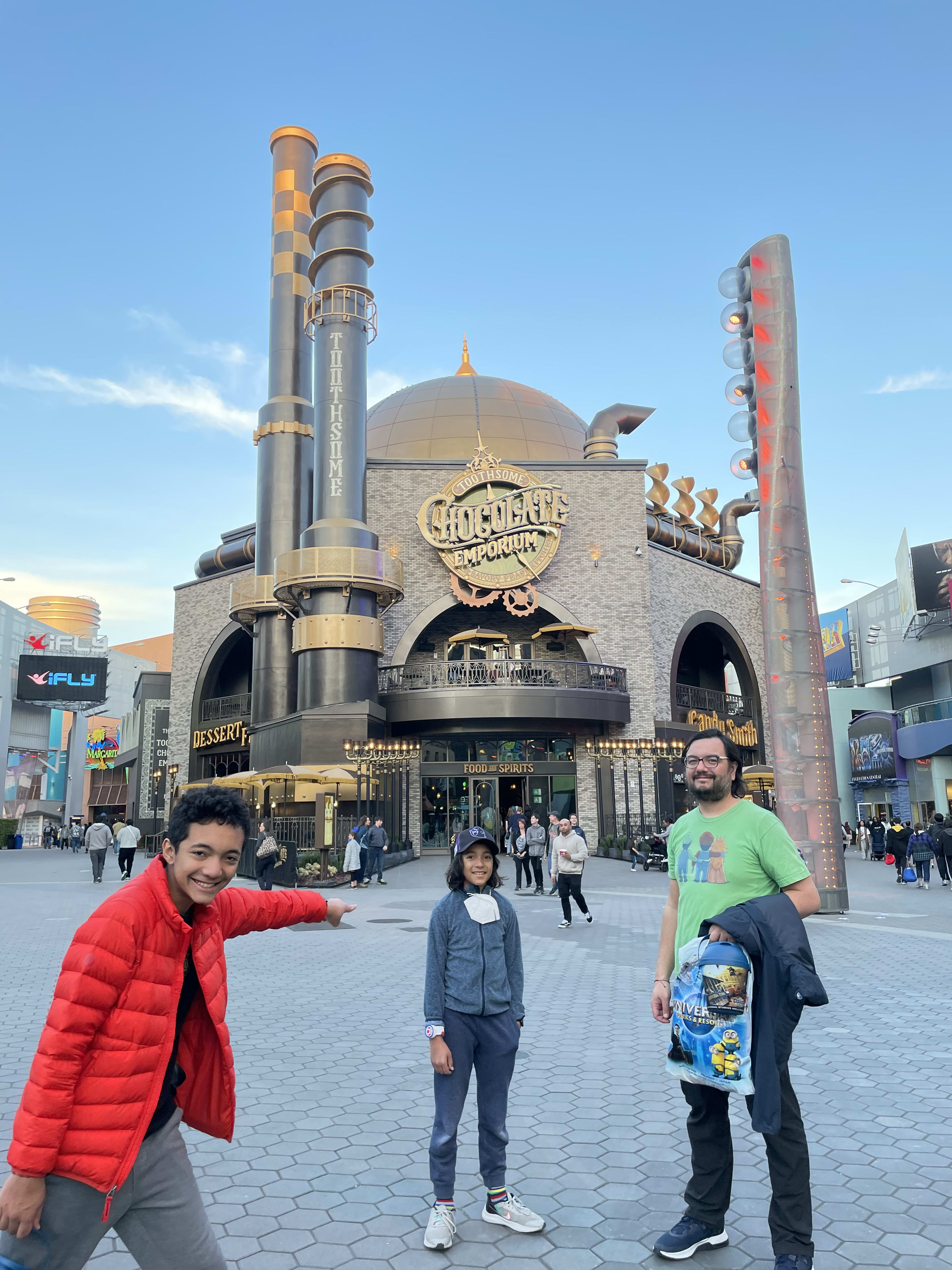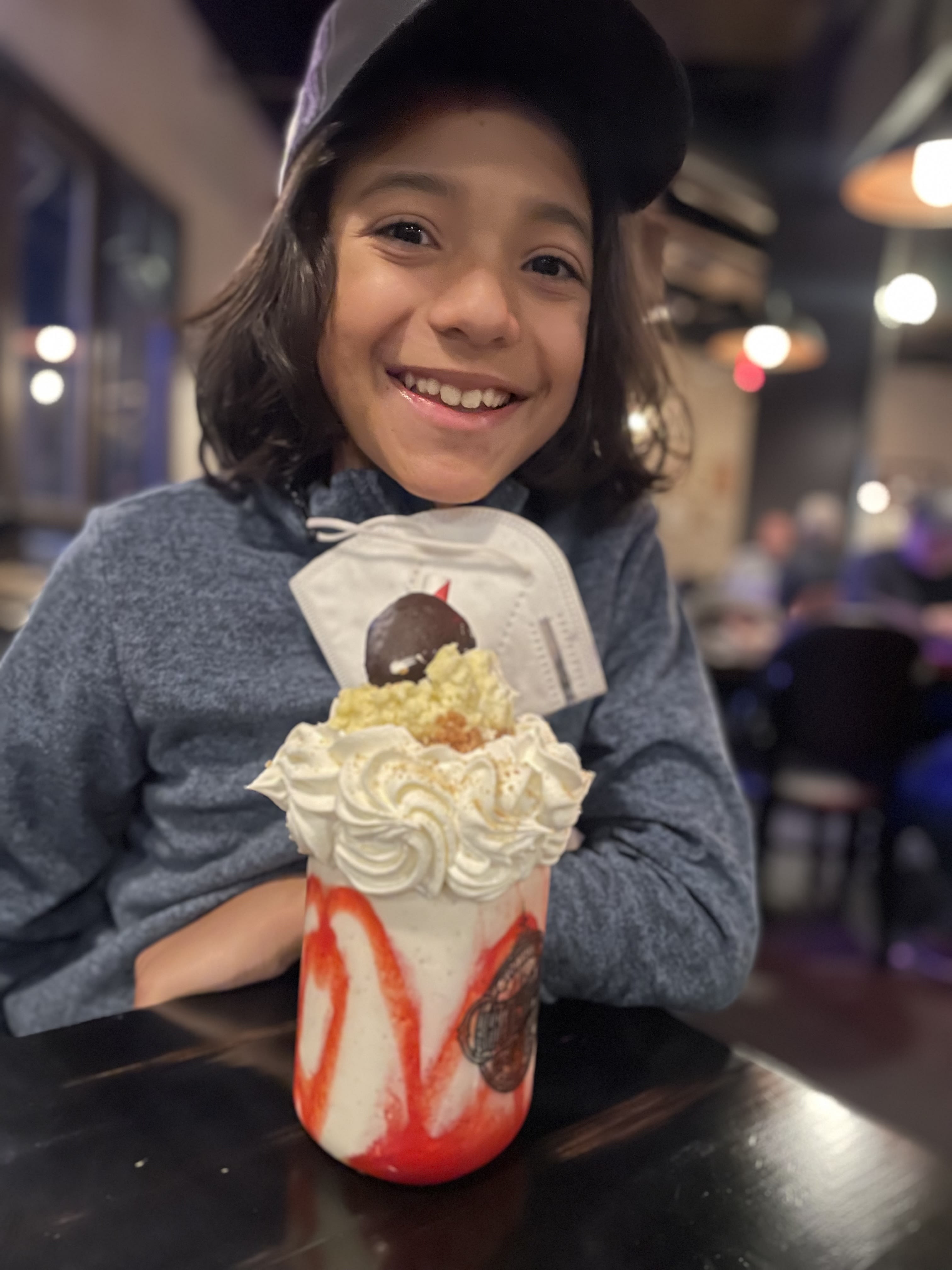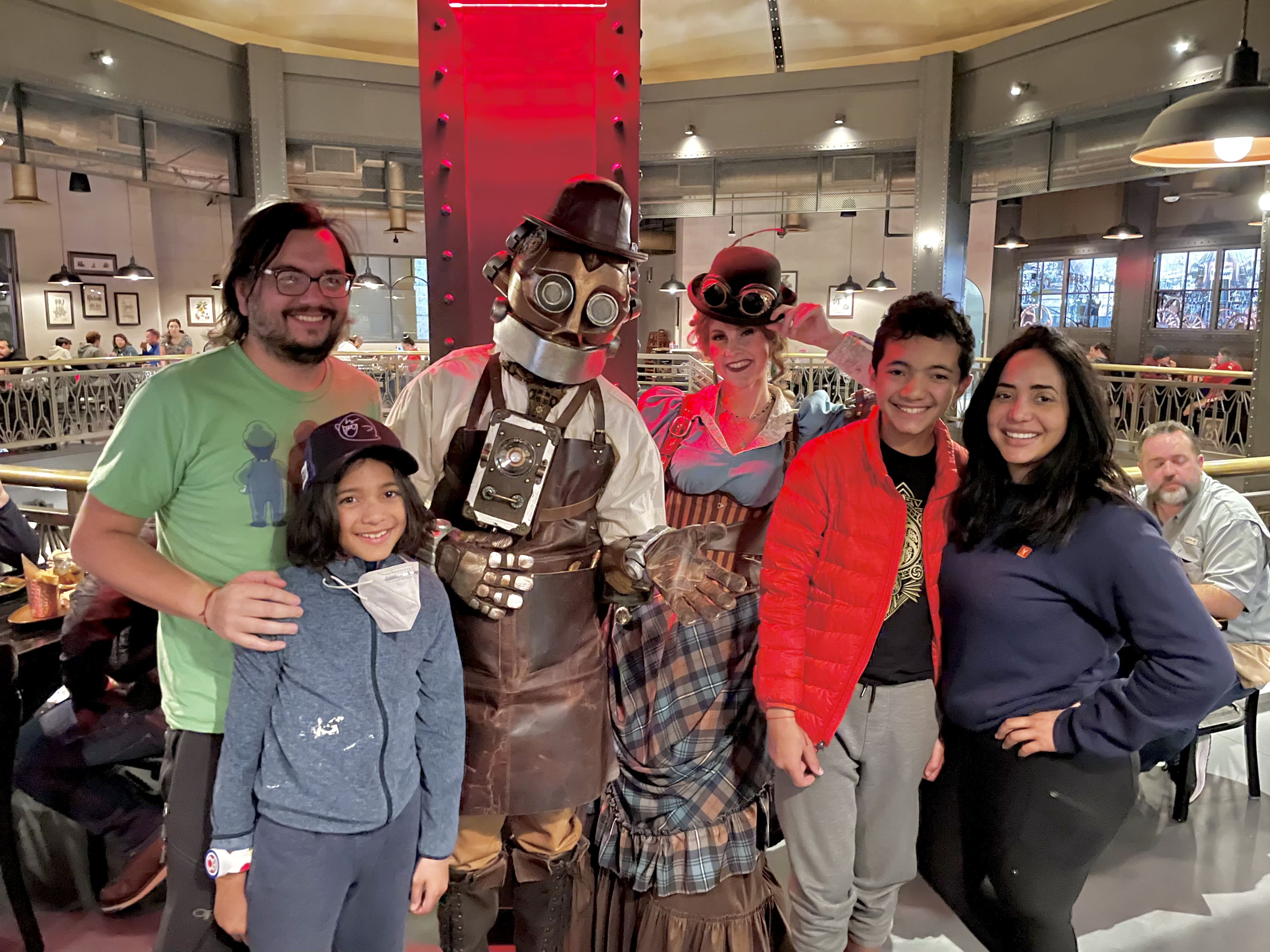 This was Mario's favorite place to eat breakfast. Mario is crazy about crepes.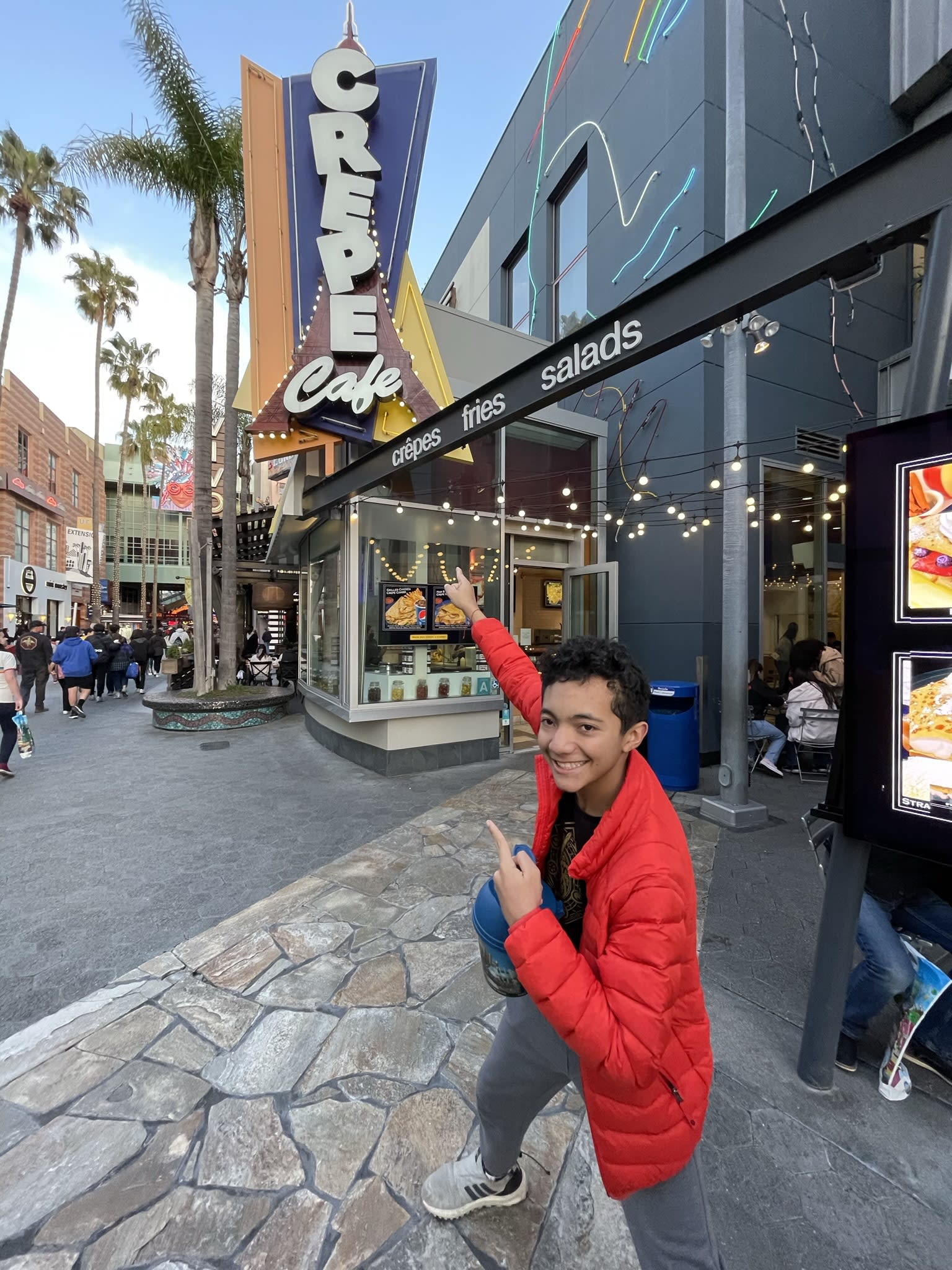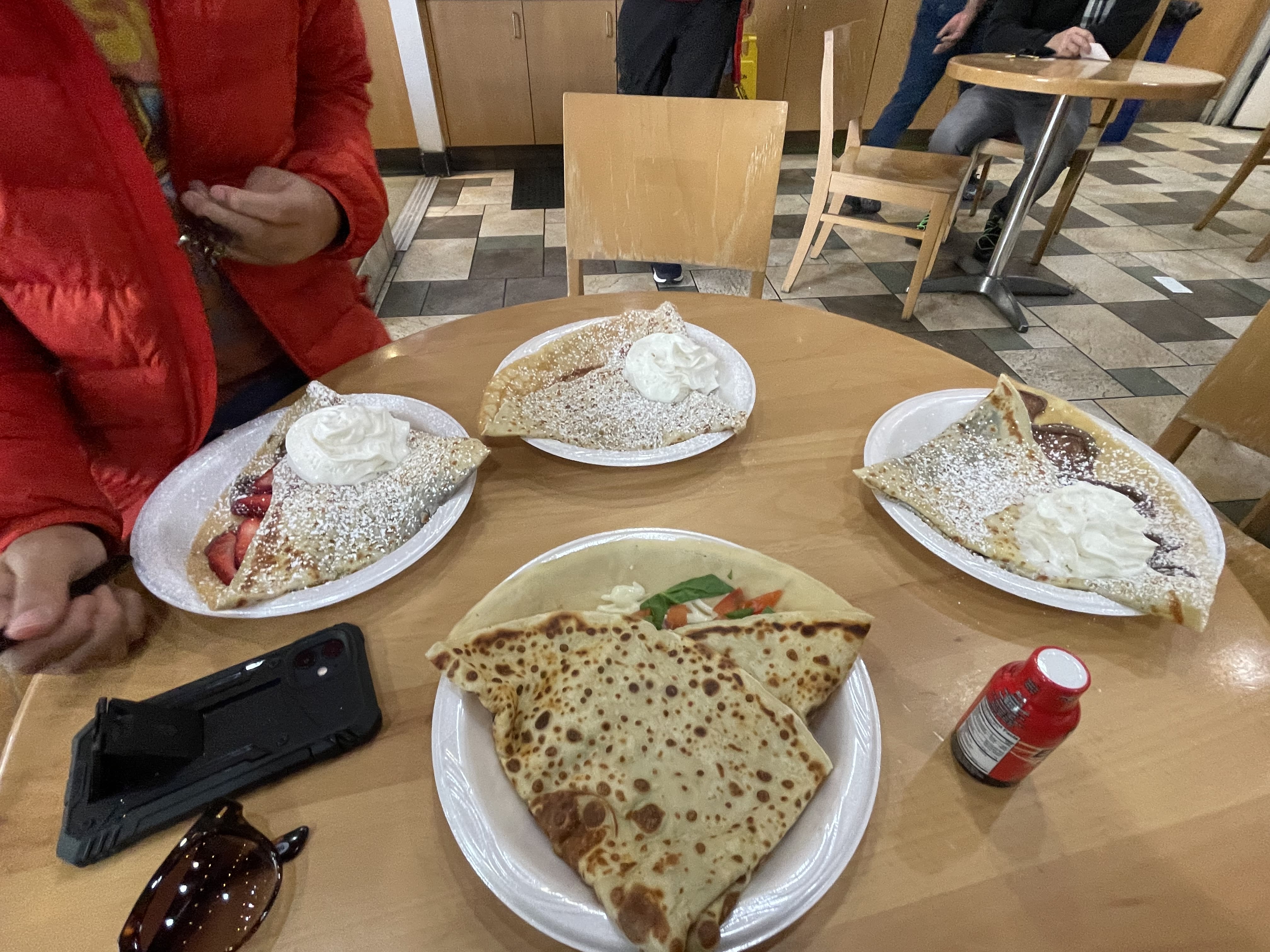 We are already in Utah. We just landed and now we are planning our ski trip this Wednesday.

                                  ....
Milo is still recovering, so Jared took us to an escape room.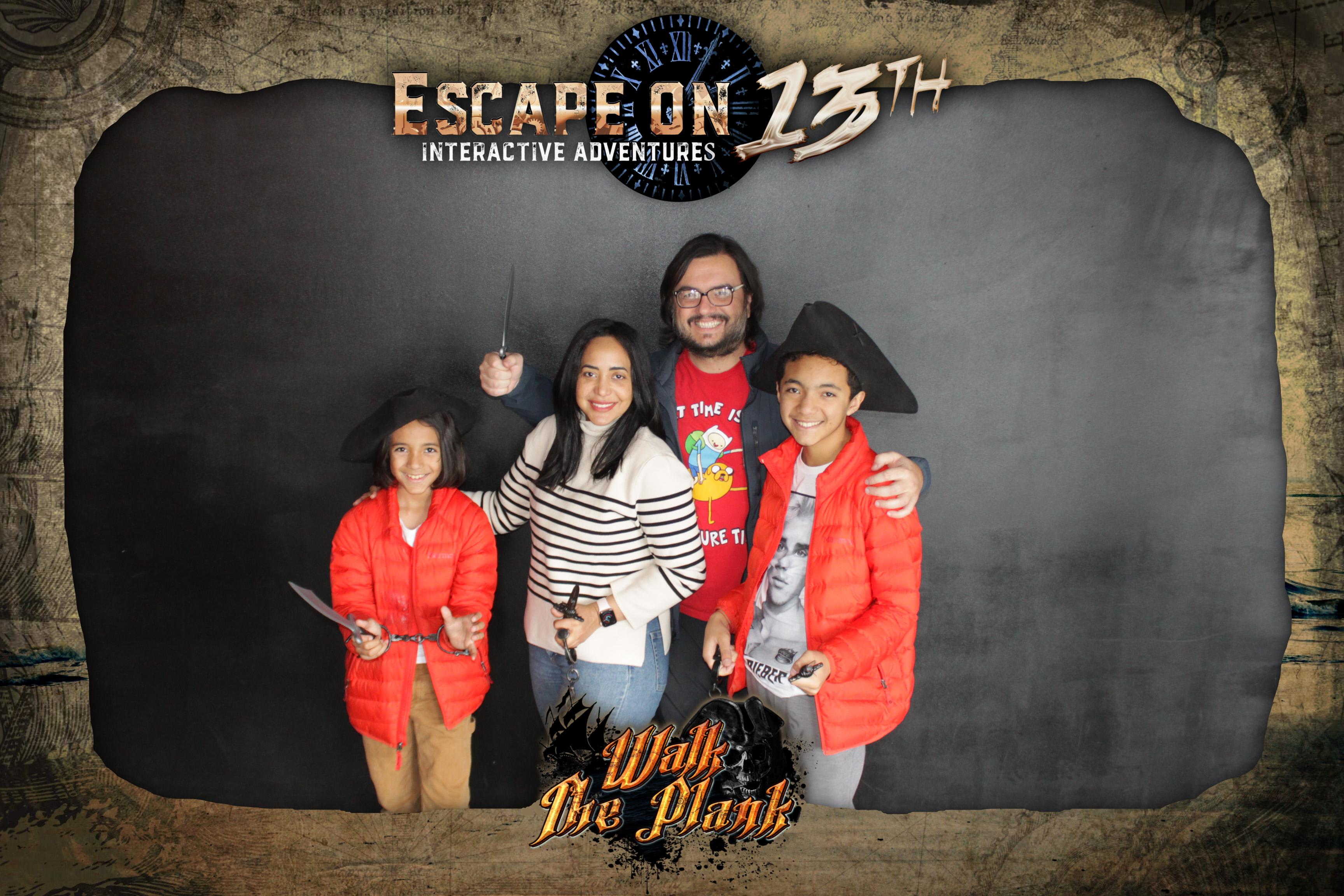 Some photos: We celebrated Eva Nicolis birthday. I was hanging out with her parents. Marni is one of my church girls.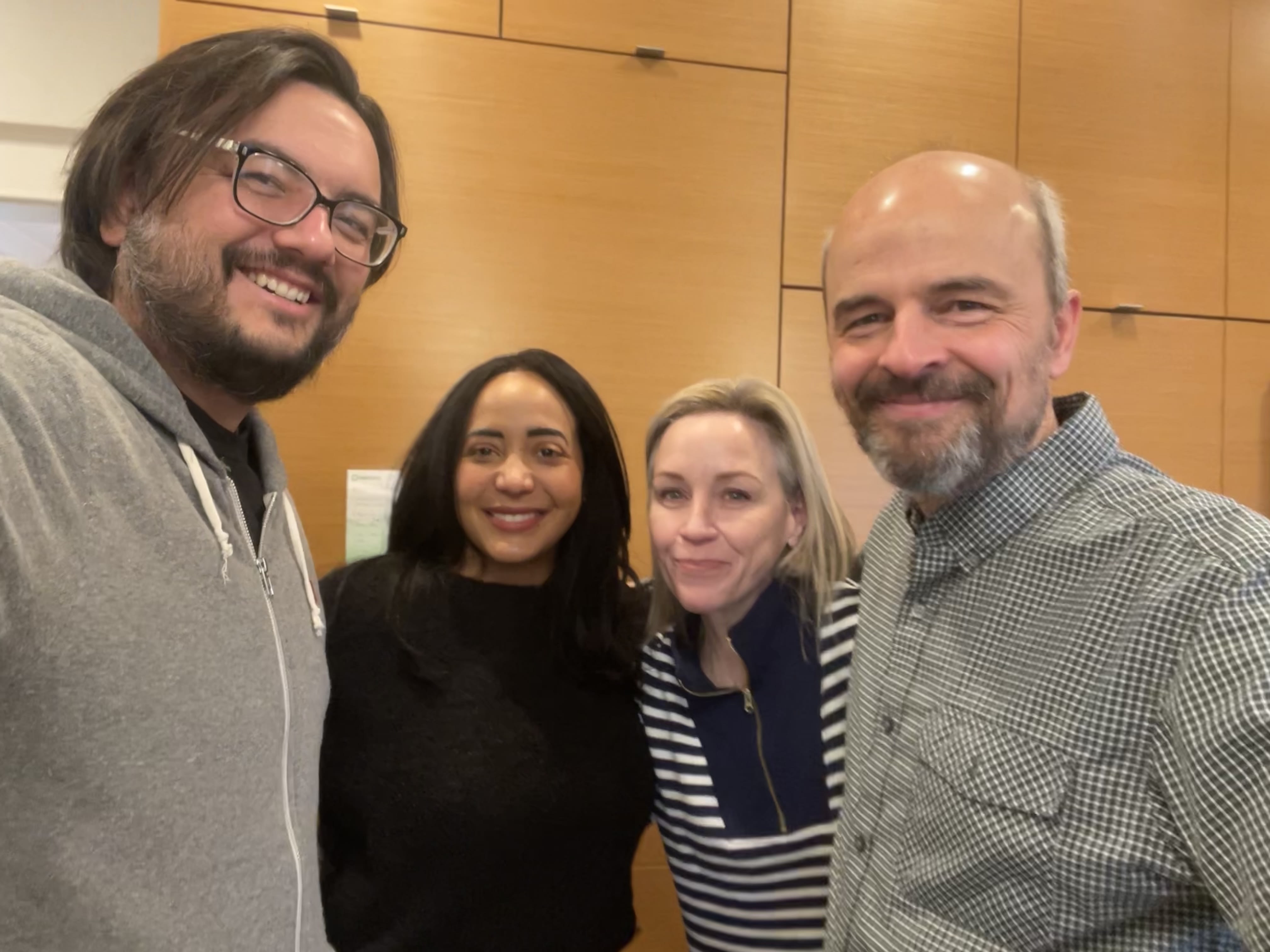 This next photo is at Rachelle Morrison's birthday party. It was amazing. Rachelle knows Who is who in Utah. The networking I did that night was outstanding.